Baby's First Christmas is such a whimsical, sentimental occasion!
For such a special occasion, it's good to have a plan of action – there are so many things to think of, and it can get overwhelming, especially when you're a new parent and under lots of pressure… the mummies and daddies in our private group have asked us for help on this topic quite a few times, so if you're in a quandary, you're not alone!
To help you out we've written this guide on planning all the important aspects of baby's first Christmas! We hope that it helps take some of the stress out of celebrating the wonderful festive season this year.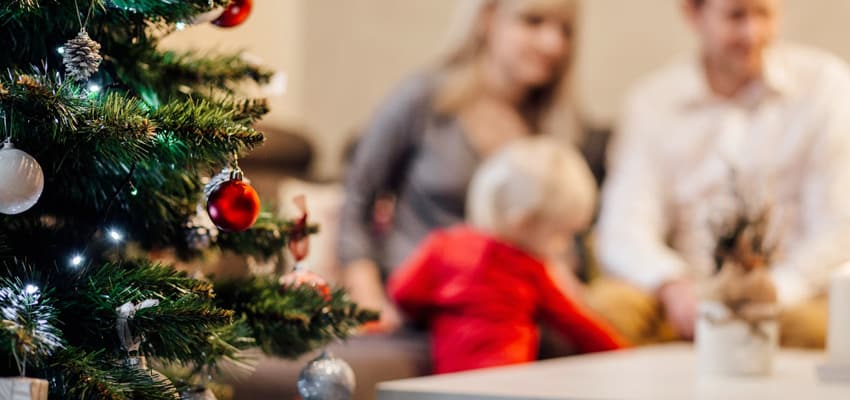 ---
Drinking and Breastfeeding
Breastfeeding mummies, some of you may be wondering if you can have a drink over the festive period.
The answer to this is a resounding yes! You don't need to 'pump and dump' or be teetotal as many mummies still believe. You can read our comprehensive, evidence based guide on drinking and breastfeeding here. It has had a fabulous reception amongst our Facebook community, and we hope you love it too!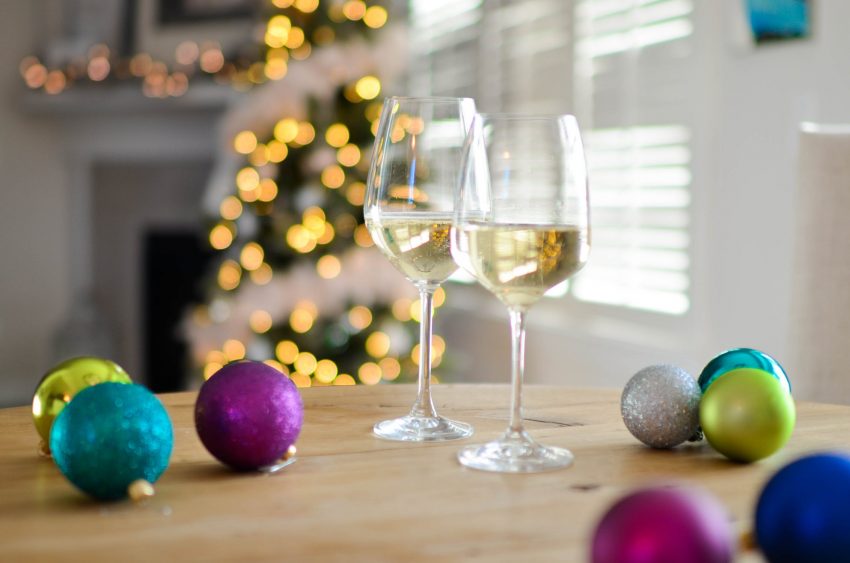 ---
Baby & Family
If your baby is still tiny and vulnerable to nasty germs, you won't want them passed around to all and sundry – I know some people roll their eyes at this and claim it 'builds up their immune systems' but very small babies barely have an immune system to fight off bugs, and they're less equipped to deal with nasties that older babies, children and adults manage to cope with.
The parents in our Facebook community suggested;
Hand sanitising gel – ensure that cuddly relatives have a good dollop of this first, this is a really good compromise.
Firmly and politely explaining that baby is too little and that you'd prefer baby to stay with you. Depending on how tiny your baby is and if they're a boobie monster, baby is likely to share the same sentiments.
Ringing ahead to ensure quests or people at any homes you're visiting aren't poorly.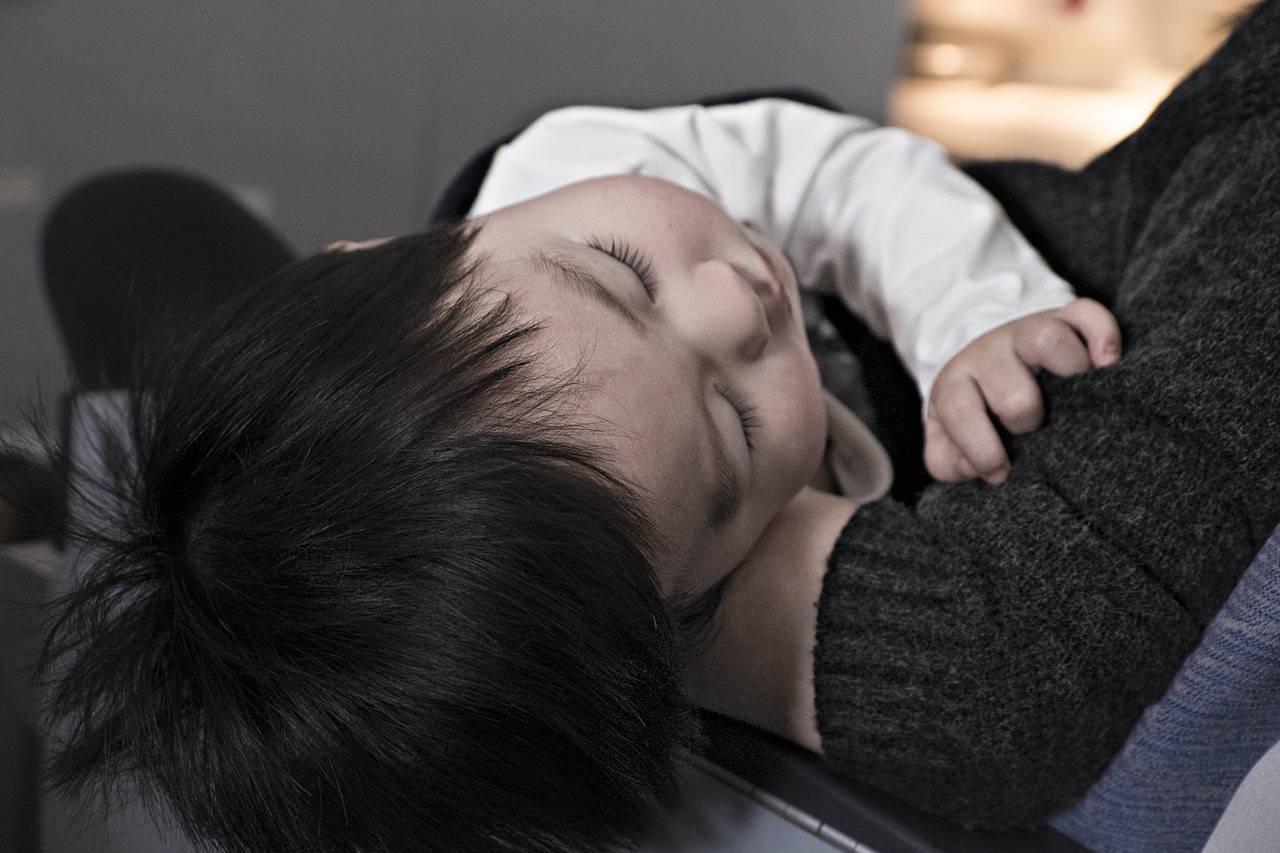 ---
Gift ideas
Soft toys are perfect for Baby's First Christmas (read our guide on baby gifts here), particularly tummy time cushions, rocking horses, squishy sit-up aids, and cuddly toys, which are popular choices for the mummies & daddies in our Facebook community group. Here are just a few of our favourites…
You can buy the Wish Upon a Cloud tummy time activity toy here*. It's a fab way to promote the development of those important neck and back muscles, and a nice way for baby to get some wriggle tome.
You can buy the rocking horse here*. If your baby can support their own head, a rocking horse can be a lovely way for baby to have fun and see the world – with your support of course!
You can buy the Wish Upon a Cloud – sit & play seat here*. We loved ours and found it allowed Max to enjoy playing whilst sitting upright more comfortably.
You can buy the Santa soft toy here*. It'll probably be gummed and drooled on, but you could always pop it in a memory box!

---
Meal Times
If your baby is 6 months or older, you may be planning on giving baby their own Christmas dinner, so you'll be needing somewhere to seat baby, bowls & plates, and some utensils if you're traditionally weaning rather than doing BLW.
Joie Mimzy Highchair: we love this highchair, especially in the abstract print! Our mummies have told us that the Joie Mimzy highchair is fantastic quality, super comfortable and very easy to clean. You can find it here*.
Chicco Booster: if you'll be eating with others and will struggle to find room for a highchair, a booster seat is always a good option as it prevents you needing to shift chairs around or needing to find extra space. This Chicco booster is highly rated, and can be found here*.
4Moms Universal Magnetic Weaning Starter Set: this magnetic set is designed to prevent unwanted spills, and is ergonomically designed to help hone your baby's grip. You can see it here*.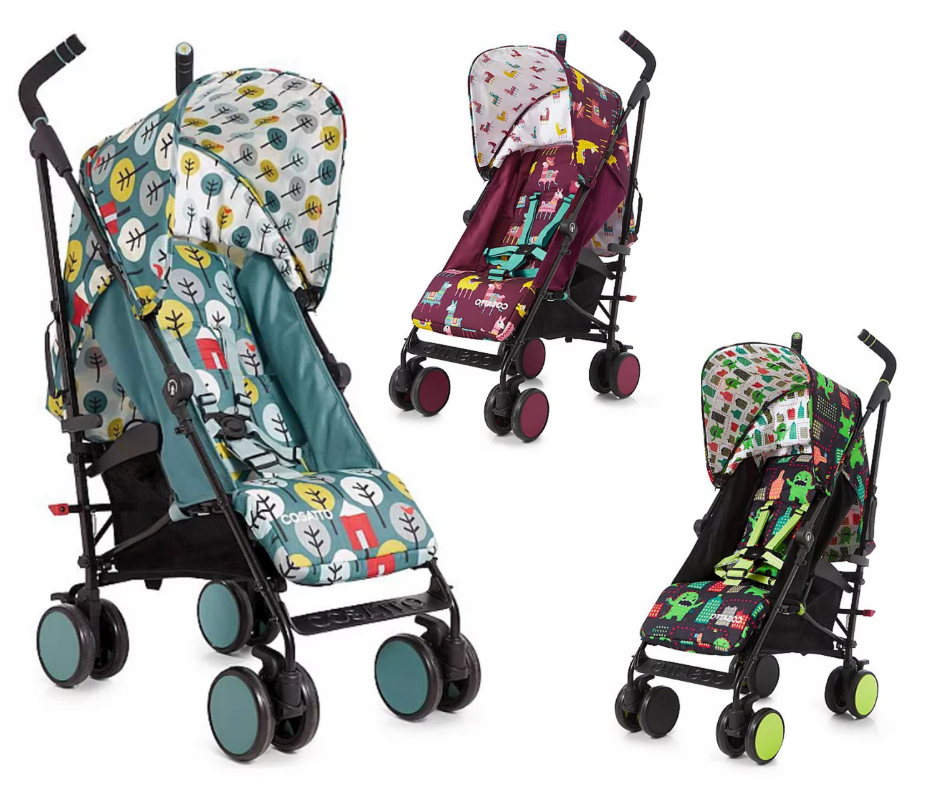 ---
Clothes for Christmas Day
For Christmas Day itself, once you're done relaxing watching Christmas films, you'll want something smart casual for your little one so that they stay comfortable but look near in family snaps. We've picked out the very best of smart casual fashion for your baby's first Christmas day…
You can buy the tartan dress here*. Tartan is super on trend again this Christmas – it's a total classic!
You can buy the embroidered collar all-in-one here*. Peter Pan collars never fail to make people swoon.
You can buy the fairisle waistcoat set here*. This looks so warm and comfortable!
You can buy the tartan mock all-in-one here*. This all-in-one looks formal but your baby will be comfortable and mobile in it.
---
Photoshoot ideas
A great way to celebrate baby's first Christmas is to do a home photoshoot, and we've written a fab guide full of tips from real photographers here! The mummies and daddies in our Facebook community have absolutely loved the advice they've gleaned from it, and we hope that you will enjoy it too.
One of the most popular props for Christmas snaps is definitely 'twinning outfits' for mummy & baby, daddy & baby, siblings, and even the whole family. Our guide on twinning outfits for Christmas is definitely worth a read.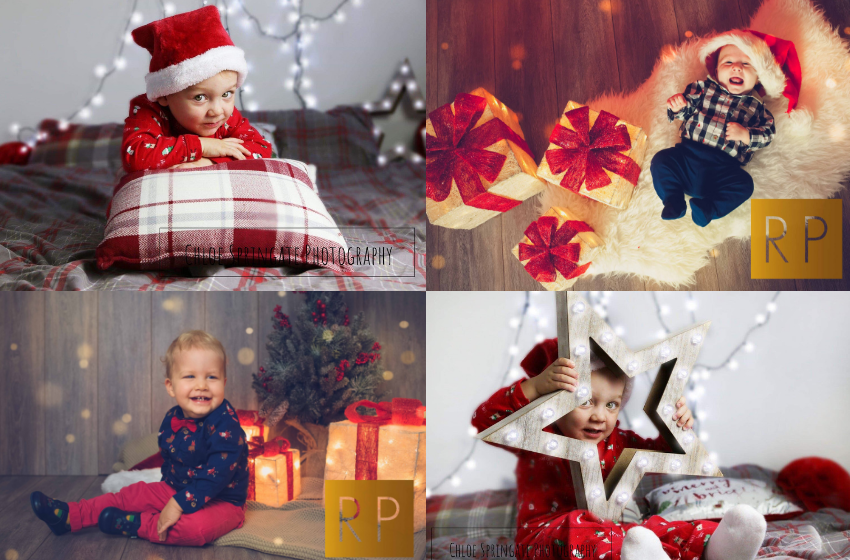 ---
Formal wear ideas
If you're planning on taking baby to a more formal event like a meal at a smart restaurant, a church service, a gala/function etc, you need to consider clothing choices for your wee one. We've had a browse of all the gorgeous outfits and have found these…
Red Check Four Piece Smart Set: this set is quite quirky and unique, yet smart too and dead on trend with the red check print. You can find this here*.
Smart Four Piece Set: a bit more traditional, this set is super dapper! You can find this here*.
Button Through Dress: this floral dress would look lush with a faux fur filet and brown ankle boots – you can find this here*.
Pink Tulle Dress: this dreamy dress would be perfect with cream tights and a pair of patent shoes. You can find this here*.
---
Commemorative Trinkets
Lots of mummies and daddies like to keep a memory box for their little one; a small reminder of their first ever Christmas would be lovely to look back on one day in the distant future. Baubles, ornaments, and personalised photo frames are all excellent ways to commemorate your baby's first Christmas; here are our favourite picks.
Personalised 1st Christmas Bauble: this is a very popular pick with our community, and we can see why as it's such a lovely bauble! You can find this here*.
Personalised Scented 1st Christmas Candle: this ornamental candle comes in a variety of scents with an optional gift box, and you can find this here*.
Personalised 1st Christmas Photo Frame: this simple yet beautiful photo frame would be perfect for a snap of your wee one enjoying their first Christmas! You can find this here*.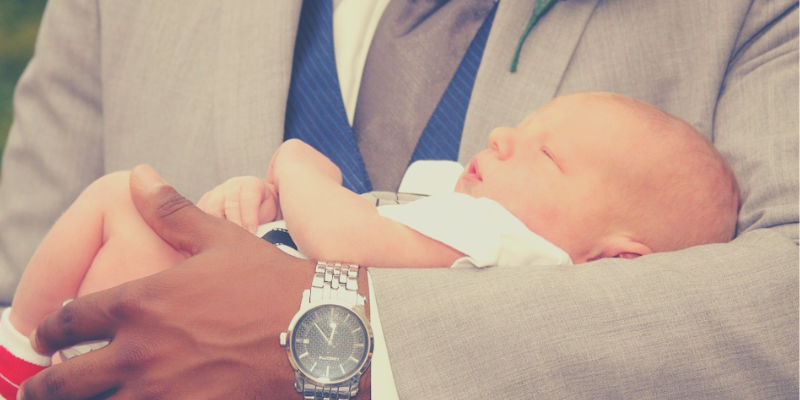 ---
What are your plans for baby's first Christmas? Tell us in the comments!
Love from Katie. Xx