The 11th – 17th of March 2019 is The Lullaby Trust's annual Safe Sleep Awareness Week!
What is safe sleep awareness week, you may be asking? The Lullaby Trust, an organisation set up to promote safe sleep (you may remember the 'Back to Sleep' campaign), dedicates this week to publicising their evidence based safe sleep advice to raise awareness. Here we'll be giving our mummies and daddies a quick rundown of the Safe Sleep advice endorsed by The Lullaby Trust. We hope that it helps to keep you all informed, happy and healthy.
This years focus is on safer bed sharing, in contrast with previous years where it was advised against without any information on how to mitigate the risks. The Lullaby Trust have offered safer bed sharing guidelines for parents who choose to do so here.
You can find out more about The Lullaby Trust here – they're such an amazing organisation.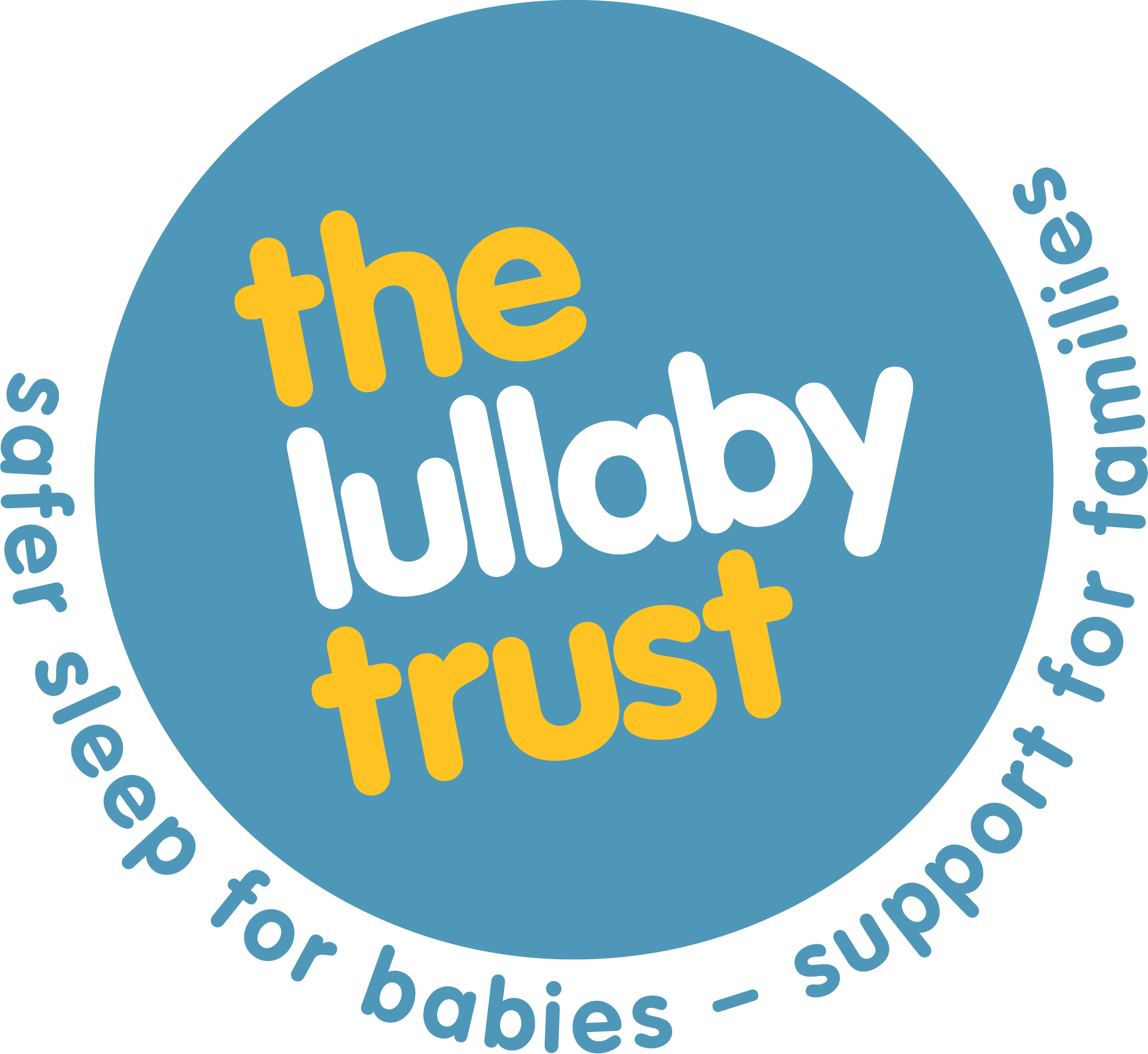 What are the safe sleep guidelines?
The safe sleep guidelines are set in place using evidence based studies to help mummies and daddies keep baby as safe as possible during sleeping hours, and reduce incidents of SIDS, suffocation, overlaying, and other potential hazards. The basic tenets of safe infant sleep are as follows;
Do's
Always place baby on their back to sleep. Once they can roll themselves back confidently, it's considered safe to leave them if they roll onto their tummy. Sleep positioners and sleep pods are not considered safe by The Lullaby Trust.
Keep smoke away from baby during pregnancy and after birth. If you smoke, smoke away from baby and keep clothing exposed to smoke away from baby.
Breastfeeding can protect against SIDS, so it's worth doing if you can.
Have baby in the same room as you for sleep (including naps) for the first 6 months of life.
Use a firm, flat, waterproof mattress that is in good condition. This is why it's advised to buy new.
Dont's
Never sleep on a sofa or armchair with baby!
Avoid sleeping in the same bed as your baby. However as mentioned previously, there are now guidelines to promote safer bed sharing.
Don't let baby get too hot. A Gro Egg is really good for this! Our guide on sleeping in heat here could help.
Don't cover baby's head with loose bedding or a hat. Hats can come loose and pose a suffocation hazard.
Never put baby in a cot with cot bumpers, teddies or other soft items – a safe cot is an empty cot. Cot bumpers are decorative.
You can find out more about these Safe Sleep Guidelines over at The Lullaby Trust here!
You can also call their helpline on 0808 802 6869.
Love from Team BBY! Xx