Hands up, who loves to get snuggly on the sofa and watch films with snacks, pyjamas and a soft blanket over the Christmas holidays? We do!
We've written this handy guide to help you get your downtime prepared and your film playlist ready for the festive period. If you're a relatively new family and looking to create some special family traditions for future Christmases to come, picking a film playlist for each Christmas is a fab way to do this. Our blog on Christmas traditions here could also help you.
---
Top Suggestions From Our Community
The parents in our community group were super helpful when we asked them which Christmas films they love to watch during the festivities! We had 1133 votes in total – some of our mummies voted for more than one film. The top suggestions were…
Elf – 182/1133
Home Alone 145/1133
The Grinch – 136/1133
Polar Express – 90/1133
Miracle on 34th Street – 51/1133
Love Actually – 49/1133
Santa Claus – The Movie – 47/1133
The Holiday – 44/1133
It's no surprise that Elf was the most popular vote – this film is an absolute classic and one that never loses popularity as it's such a funny yet sentimental film that celebrates the importance of love and family. We've broken down the top suggestions, and other film suggestions into categories to cover all bases for young children, the whole family, and for mummy & daddy to enjoy when the kids are in bed… perhaps with a glass of mulled wine and a mince pie?
---
Christmas Films Suitable For Toddlers & Smaller Children
For the little ones, you'll want to make sure you're watching age appropriate films; something fun, lighthearted and engaging! The top suggestions perfect for wee ones were;
Disney Films (Frozen being a popular one, as well as Mickey's Christmas Carol) are always a lovely choice for toddlers over Christmas. You can see which Disney films have an appropriate age certificate for your family on the British Board of Film Classification here. The vast majority are U rated.
Arthur Christmas – my 2 year old loves this film and we have been watching it every day since the 1st of December! This is on Netflix too, which is super handy as the majority of us have a Netflix account.
The Snowman is such a lovely film for toddlers! It's based on the book and is a perfect film for wee one's who are feeling festive.
Father Christmas is an animated short based on the film – it's not too long so your toddler is unlikely to get bored, and it focuses on what Father Christmas does for the rest of the year after Christmas is finished. It's very lighthearted and sweet film.
Miracle on 34th Street is a classic beloved by many of our mummies & daddies who love to watch this every Christmas. It celebrates the importance of family, and is so heart warming!
---
Festive Films For Older Children
For older children, you can be a little more relaxed with darker themes and intense scenes (within reason); this list is perfect for bigger children who have a greater understanding and who enjoy thrilling action-packed scenes!
Elf is pretty great to watch with the family! It's such a hilarious and heartwarming film and guaranteed to get you feeling merry. It is PG rated though, just to make sure you're aware.
The Muppets Christmas Carol is one we enjoyed watching as a family over Christmas when I was small! It's U rated, and the puppets are always a hit with kids of all ages.
The Polar Express is a beautifully made animated film, based on the book – it's a gripping adventure that all the family will become immersed in. Also U rated, which is great for families of mixed ages!
Deck the Halls is a family friendly film celebrating the importance of unity, and full of action, as well as being U rated.
The Christmas Chronicles is a Netflix original film, and one that we had lots of comments about in our community. It's PG rated as Santa is a cheeky rascal, but absolutely gripping for family members young and old.
The Grinch is one we'd HUGELY recommend, as it honestly never grows old. It's one that will always be a Christmas hit. There are various versions – the 2018 version is U rated whereas the 2000 version is PG rated.
The Lion, The Witch and The Wardrobe is a really popular Christmas film choice, lots of our mummies have incorporated it into their Christmas traditions. The fantasy theme and appearance of Santa in Narnia make it a spot on choice!
The Nutcracker and the Four Realms is a recent PG rated release, and is visually stimulating, with a superb plot. It has some slightly darker, intense scenes but it is a truly marvellous film for the entire family.
The Polar Express never fails to please, and is definitely one you should have on your playlist.
The Greatest Showman is, of course, a smash hit that everyone is raving around, and the feel good, family themes of this musical make it a dead cert to become a film enjoyed as a Christmas tradition by families everywhere.
---
Christmas Eve Box Set Films For The Family
This can be a tricky one to gauge as family units can vary so much in terms of how old your children are, and what films you feel are appropriate for them as an individual. We've tried our best to pick out the films most likely to please the whole crowd!
The Harry Potter films were a hugely popular suggestion in our community group – perhaps a little too dark for smaller children and rated a certificate 12 by the BBFC (British Board of Film Classification).
The Santa Clause film trilogy is a brilliant binge watch for Christmas relaxation. The plot is very entertaining and the films all capture the wonderment of Christmas.
Home Alone 1 & 2 are golden oldies that the next generation shouldn't miss out on!
A Christmas Prince & A Christmas Prince: The Royal Wedding are Netflix originals and whilst a little cheesy, very watchable and festive. I'd definitely recommend watching.
---
Christmas Films For Mummy & Daddy
Little ones in bed? Check. Santa done his work? Check. Wine out of the fridge? Check? Snacks ready to go? Check. It's mummy & daddy time, so why not put on one of the following to unwind…
Love Actually is a little mature for children and is rated as a 12 by the BBFC (British Board of Film Classification), but one to enjoy with your other half after the kids are asleep and Santa has done his work…
Bad Santa is a dark comedy and rated certificate 15 due to naughty themes not suitable for little ones! I love watching this with a drink (or five…) late on Christmas eve, it's a cracker!
It's a Wonderful Life is definitely one for mummies & daddies who love their vintage films. I can't find a BBFC certificate for this as it was released in 1946 – there are some darker themes explored in this otherwise very beautiful film which celebrates the importance of enjoying life and explores the notion of guardian angels, and it's considered a staple of all Christmas films.
National Lampoons Christmas Vacation is rated certificate 15, and is a slapstick comedy popular with lots of our mummies & daddies.
Die Hard is one that doesn't often spring to mind when thinking of Christmas films, but a surprising number of people regularly watch this over the festive period. In 2010, it was actually voted the greatest Christmas film of all time by Empire! It also takes place on Christmas Eve. My partner enjoys this film so we've added it to our playlist for this Christmas!
For the perfect Christmas Eve on the sofa with your significant other, why not invest in a luxurious snack hamper? This wine duo and nibbles hamper* covers all bases!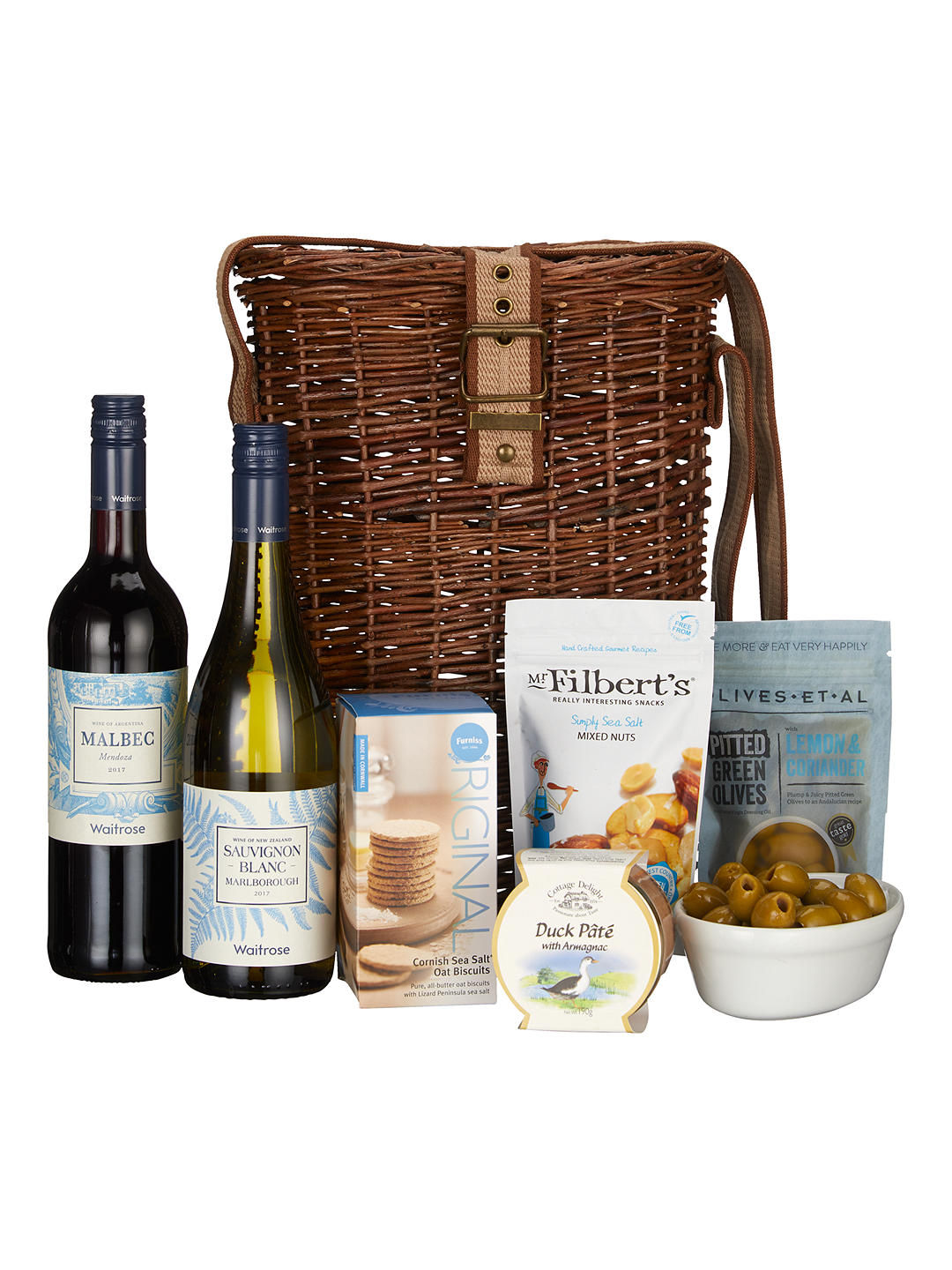 ---
What films will YOU be watching this Christmas time? Tell us in the comments as we love seeing suggestions that we may have missed!
Happy Christmas to you all, love from Katie & my fellow elves at Team BBY. Xx