With UK schools closing, and 'social distancing' being advised, you may be worried about your children getting bored.
However, social distancing doesn't have to be tedious! You can now take your children on virtual field trips, and we just HAD to share our favourites with you…
Some organisations have designed online field trips and educational resources that allow users to explore exciting places such as zoo whilst saying safe from the coronavirus outbreak. It's now advised to stay away from crowded locations and we can imagine that places that we'd typically take our children to enjoy during the school holidays will either be scaling down their opening times or even closing altogether to be safe, so these virtual field trips could be a sanity saver.
---
Take a trip through the gorgeous Lake District with this virtual field trip app! You can teach your child a little about geography and geology at the same time.
---
This virtual tour by Simple Home School takes you around London; places like Buckingham Place and Big Ben are included, and it's a really nice way to visit somewhere of such interest without physically going.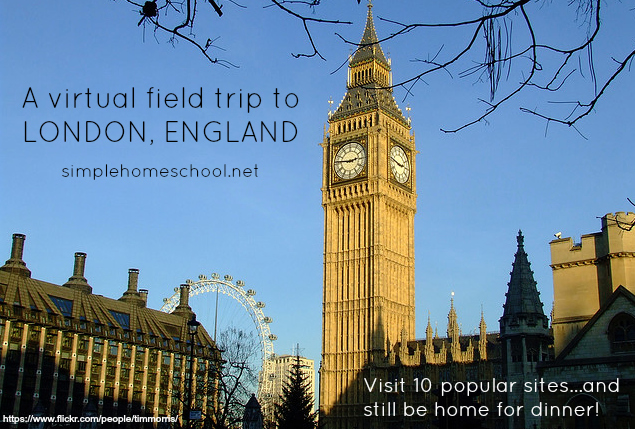 ---
You can watch the lions, lemurs, grizzly bears, giraffes and elephants in real time at this zoo in Arizona – just be aware that their time zone is 6-7 hours behind ours (depending on which part of Arizona), so you may be best off watching this in the afternoon and evening as it's their daylight hours.
Artistic kids and history lovers will LOVE these virtual tours! You can see things like;
Egyptian artefacts
Remains of the Louvre's moat from 1190
Gallerie d'Apollon
---
Another one for artistic kids – perhaps even more interesting for children who are currently learning about Vincent Van Gogh? You can take virtual tours around each floor and observe his famous art pieces as if you're really there!
---
You can watch SO many animals live at San Diego Zoo in California! They're 7 hours behind UK time so this is a great afternoon/early evening activity for UK parents due to San Diego's daylight hours. You can observe;
Apes
Baboons
Condors
Elephants
Giraffes
Koalas
Owls
Pandas
Penguins
Polar bears
Tigers
How amazing! It's like a trip to the zoo, from your own home. It's the same as the real thing of course, but it's an impressive alternative.
---
Take a virtual trip to Disneyland!
Finally… you can experience the rides at Disneyland from your own home with this brilliant idea! All you need to do is go on Youtube and search for people's videos that they've taken whilst on rides. If you sit and watch, you can pretend with your children that you're on the ride – it's even better on a big TV!
Ride Minnie & Micky's Runaway Railway virtually with this video…
---
Do you know of any more? Tell us in the comments!
Love from Katie & Team BBY. Xx