For mummies and daddies who've experienced early pregnancy losses, we've got some potentially life-changing news...
The new guidance issued by NICE recommends that women who experience bleeding in early pregnancy and who have had at least one miscarriage should be treated with the hormone progesterone, something that parents who have experienced baby loss in the UK have been requesting for years!
This is based on research suggesting the treatment could lead to an incredible 8450 more births each year in the UK, and save so much heartbreak too. The trial also found that the more losses a woman has had, the more effective the progesterone treatment was, which is such incredible news for those of you who have experienced repeated miscarriages.
One in five women experience bleeding in the first trimester, often called a 'threatened miscarriage', but with little to no information or advice given - only 'watch and wait'. This new guidance will mean that many potential miscarriages could be prevented with timely progesterone medication.
Progesterone is the hormone that we need to help a fertilised egg to implant properly, and sustain the growth of the sac, as well as maintaining a healthy pregnancy. If a woman is prone to having levels that are slightly too low, then this may contribute to miscarriages, something that the trial has found to be a credible theory given the findings and new guidance!
Read more about progesterone here.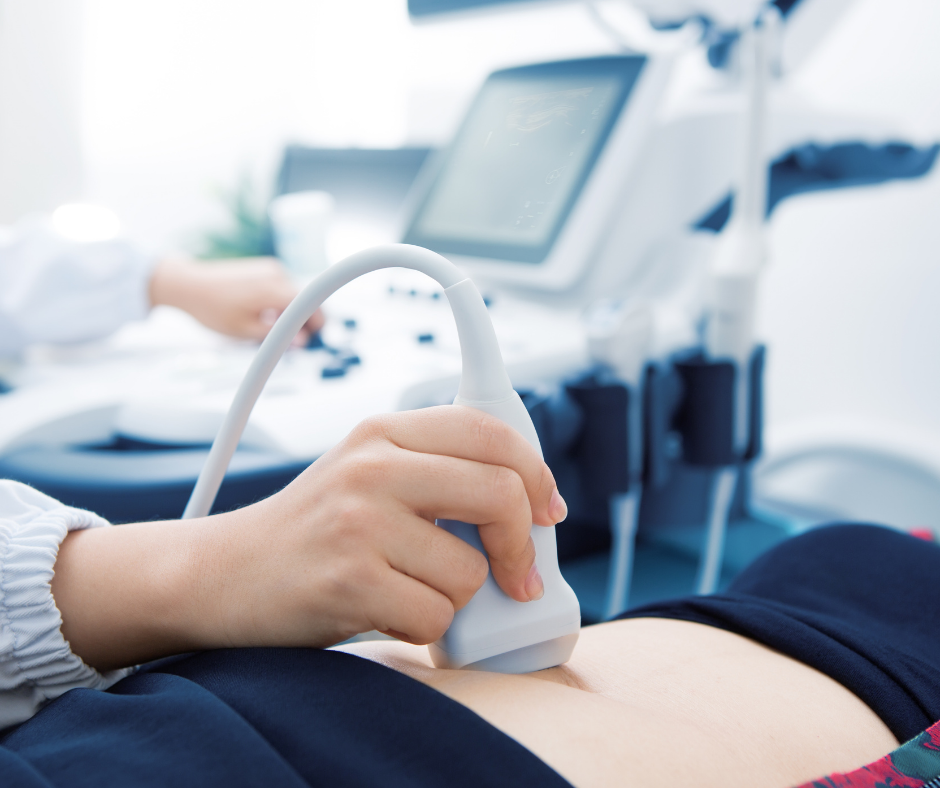 The BBC spoke to Josie, who has had five miscarriages and is now 15 weeks pregnant.
It is the furthest she has reached in a pregnancy so far. It's not possible to credit progesterone treatment as the 'definite' reason for her pregnancy progressing this time, but she has told the BBC that 'it makes a big difference' to how she feels. She was prescribed progesterone by Birmingham Women's Hospital.
"If this is what is going to make it OK for us… it's just miraculous. All we've ever wanted is to become parents. So to actually get this far and to have the opportunity and have the progesterone, it gives us incredible hope."
For women who've had bleeding in early pregnancy but no previous miscarriages, a trial carried out by researchers at the Tommy's National Centre for Miscarriage Research (which the new guidance is based on) established that progesterone didn't make much of a difference to the experience of women who only had some bleeding with no previous miscarriages.
Prof Arri Coomarasamy, from the University of Birmingham and who is working on the research, shared;
"This is a very significant moment. We have an intervention that works that can stop a miscarriage. This gives hope to thousands of couples throughout the UK.
But it's really important to appreciate that only some miscarriages can be prevented by progesterone. There are other causes for miscarriages. We still need to study them. We need to find other effective treatment."
Royal College of Obstetricians and Gynaecologists president Dr Edward Morris has also stated:
"It is positive that NICE has acknowledged the latest evidence. We do, however, still have a way to go before understanding the best treatments for women experiencing unexplained pregnancy loss and would welcome further research in this area."
One in four pregnancies ends in miscarriage, and whilst progesterone won't be the answer for everyone, and more research is needed, this latest guidance has baby loss parents up and down the UK cheering with joy because this could be what they need to finally become parents to their 'rainbow baby'. We're so pleased to see this positive progress being made and hope that it saves so many more broken hearts.
We send all of our love to you all, and hope that this news brings hope, happiness, and of course… rainbow babies!
If you found this useful, you should check out...