Brrr, it's getting seriously chilly out there! Set yourself up a cosy corner...
When it comes to finding the warmest, snuggest things for your cosy corner without breaking the bank, Tesco Home has got you covered. We've spotted some fabulous goodies whilst out shopping at our local Tesco Extra, and knew you'd love them.
From fluffy blankets and pillows, to atmospheric scented candles, they have literally everything you need for your warm cosy corner this autumn and winter. Put the kettle on, put your feet up, grab a good book and relax!
Here's what we spotted in-store...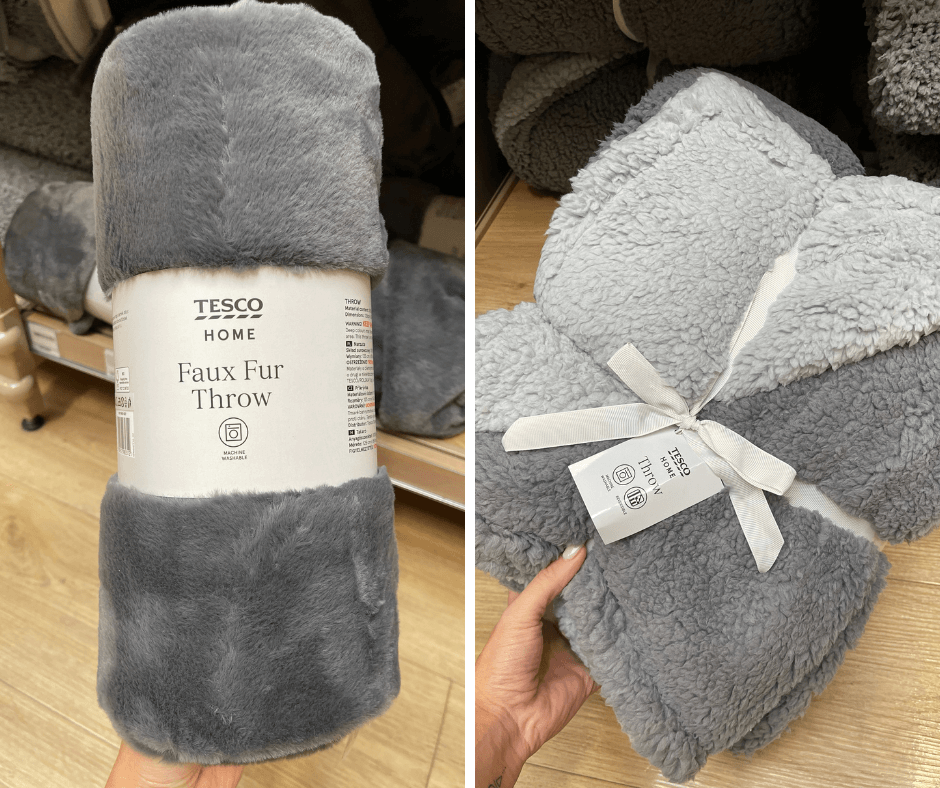 We love these super plush and warm faux fur throws that we spotted in the Tesco homeware range. How lovely would it be to snuggle up in one of these on a cold autumn and winter evening? Your children will love mummy and daddy cuddles on the sofa under one of these throws too.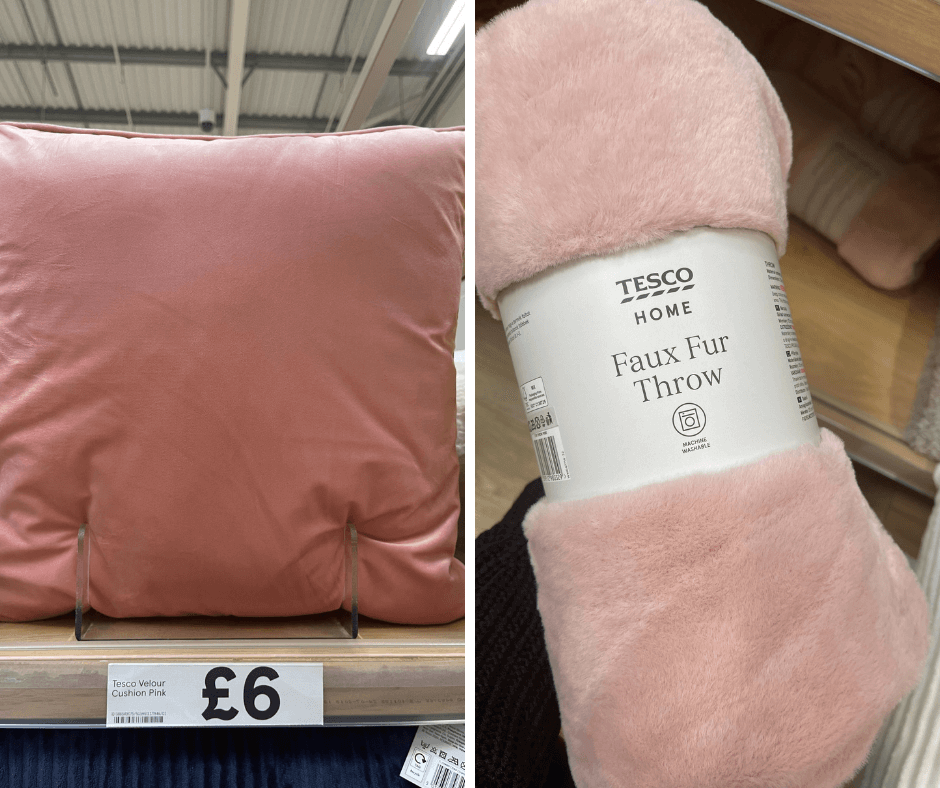 These shades of pastel pink are gorgeous, we think they'd look great on any sofa or bed!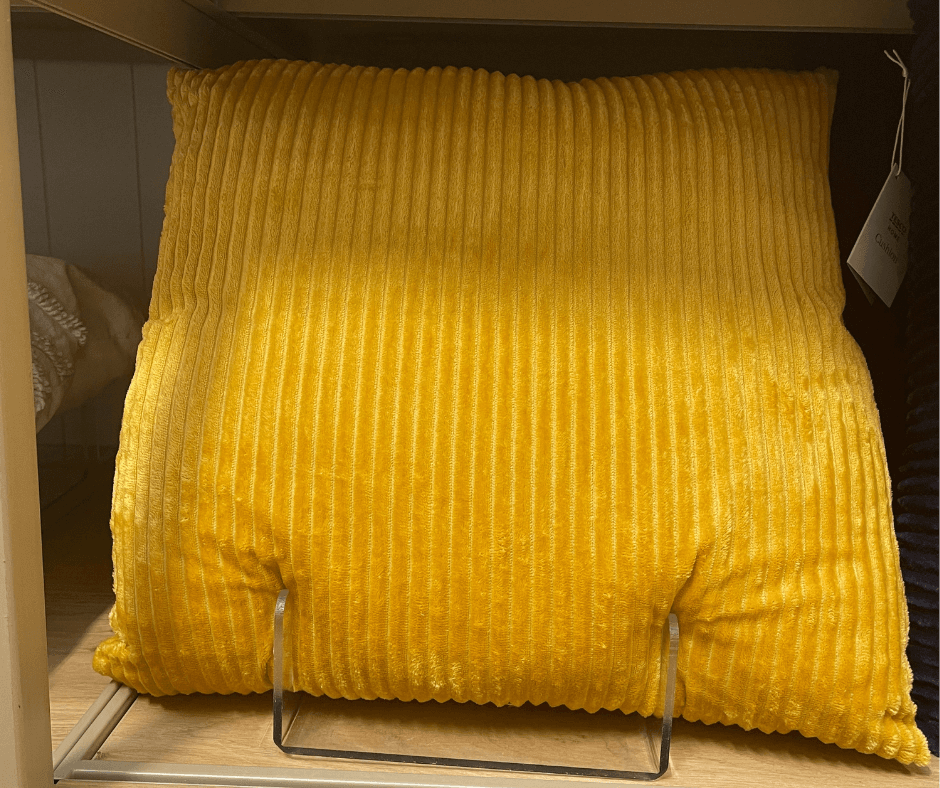 Warm shades of yellow and ochre are a great choice for designing the perfect cosy corner this autumn and winter! We love this pillow - it felt super soft and plush when we picked it up in-store. For £7, this is a great bargain.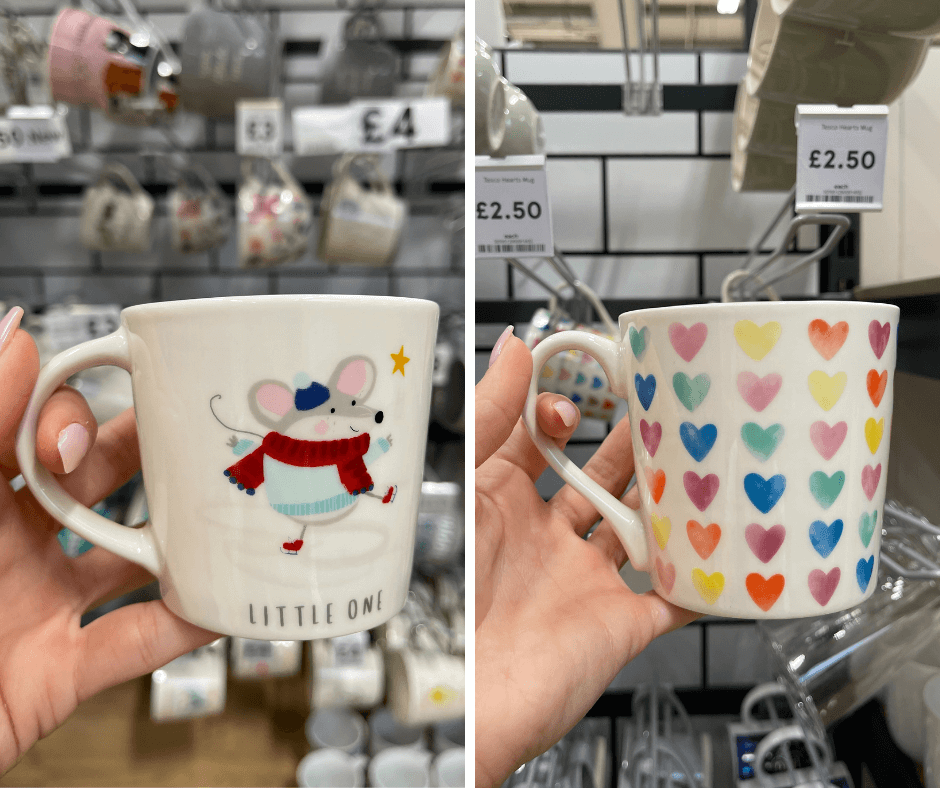 Treat yourself to a nice hot drink in your cosy corner, with these cute mugs. Hot chocolate, whipped cream and marshmallows would be perfect! At £2 and £2.50 respectively, these mugs have great capacity for delicous hot drinks and are so well made.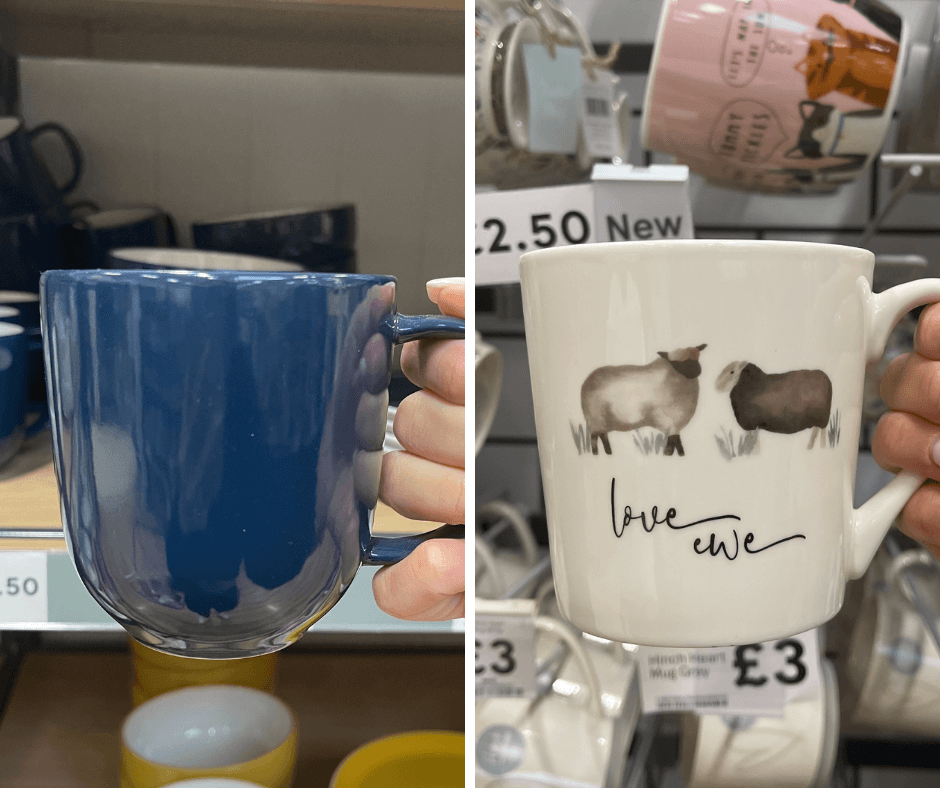 This rich shade of deep midnight blue is bang-on trend, and the mug looks big enough for the best cup of hot chocolate ever! And how cute is the sheep motif mug?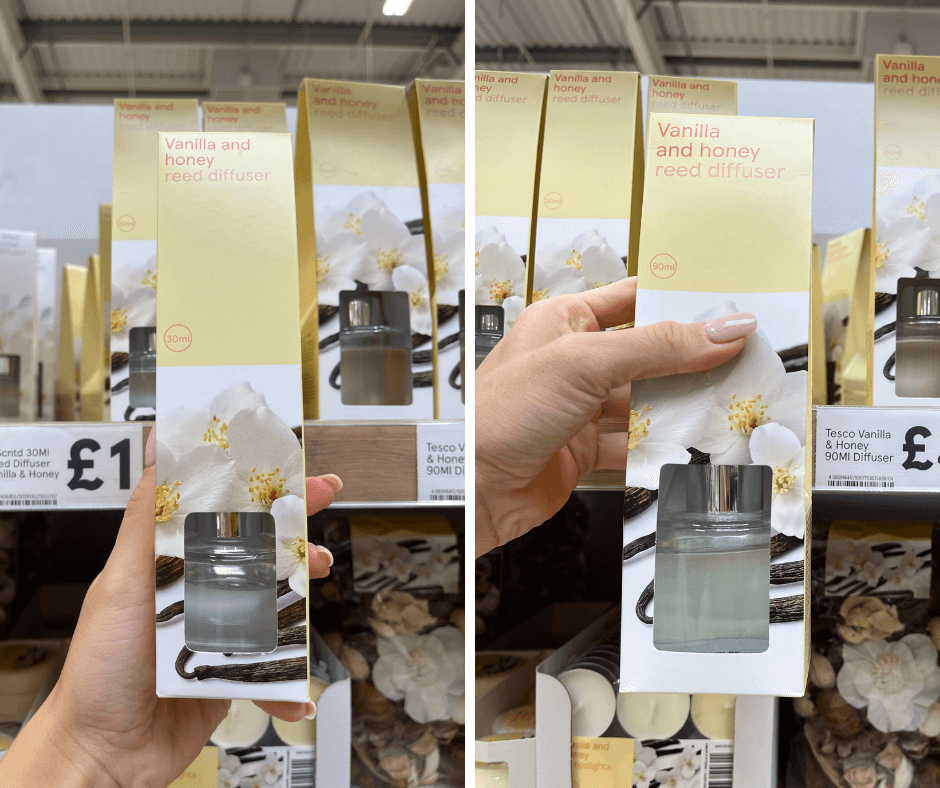 Vanilla and honey is such a warm, homely scent and it would be the perfect finishing touch for your cosy corner. These reed diffusers are the perfect way to infuse a subtle scent in your home, and you can buy them in different sizes depending on your preference. The smaller diffuser is only £1 - what a steal! For £4, you can get the larger size.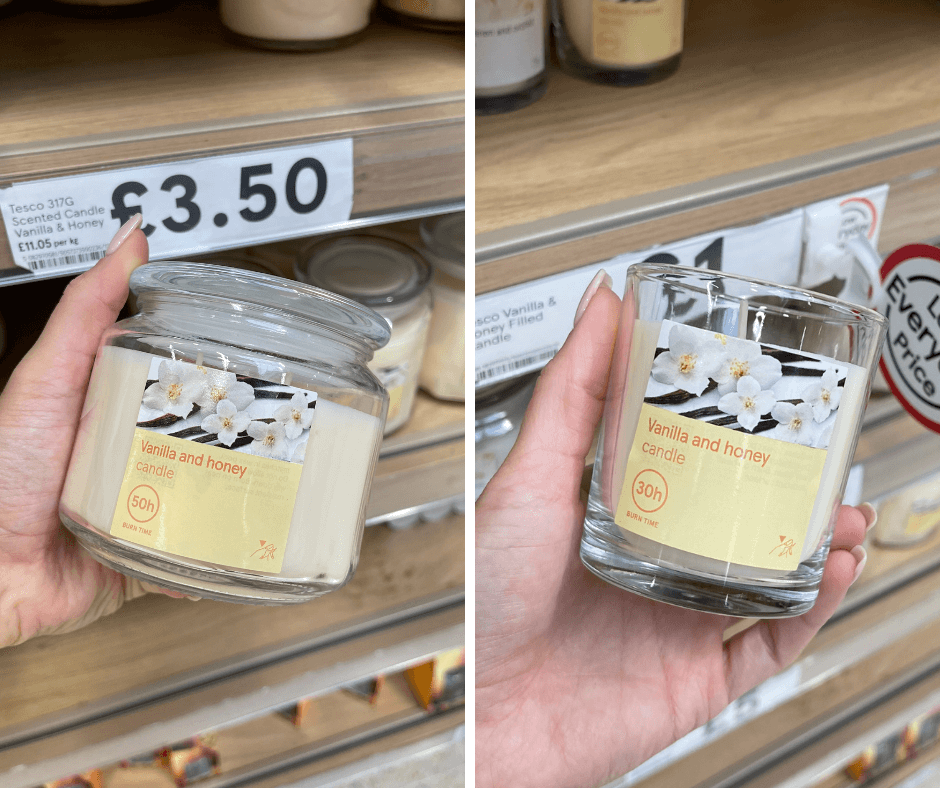 The cosy atmosphere that a flickering candle can create is really magical, especially on cold dark nights, so why not treat yourself to one of these deliciously scented vanilla and honey candles?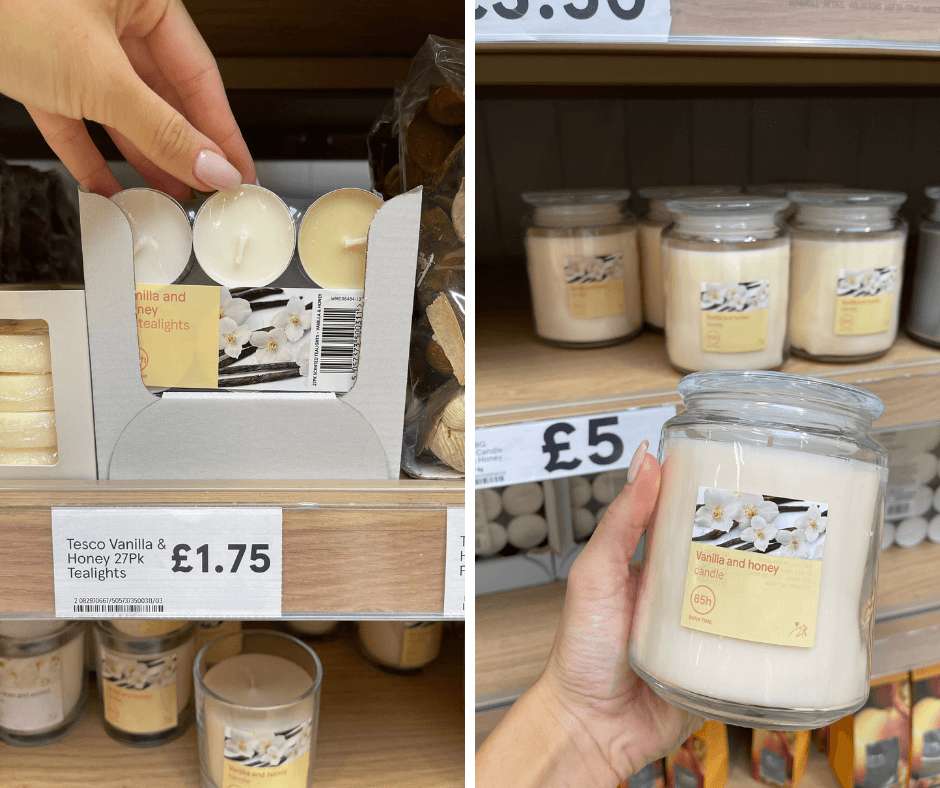 Tealights are a clever way to create twinkling, magical lighting in your cosy corner, and you can dot them around the house too! At £1.75, this is such a good price, especially as they're scented. If you're planning on spending a lot of time relaxing by candlelight, the biggest size of vanilla and honey candle we spotted (538g) will burn for an incredible 85 hours and only costs £5.
Our verdict...
The homeware range at Tesco is the perfect balance of quality, value for money, and gorgeousness! Why not take advantage of their fantastic low prices this autum and winter, and create the cosy corner that you not only need, but deserve! Mummies and daddies everywhere, you have earned this treat!
If you liked this, we think you'll love...
*Advertorial content - written as part of a paid partnership with Tesco*
Affiliate links are marked with an *
Favourite Finds
If you like this product, you might be interested in these too!