We're so excited for Christmas, and LOVE the amazing deals we've spotted whilst shopping!
With Christmas around the corner (eeek!), it's a good idea to get prepared as soon as you can. It'll save you a LOT of stress, and if you're savvy, it'll also save you money. We love a good money-saving deal, so you can imagine that we were in our element when we visited our local branch of The Works!
We found some great gift ideas - from stocking fillers, to little bits for a Christmas Eve Box, to bigger things that could be a main gift, The Works has it all with SO MANY money off deals to be had. We particularly enjoy the 10 for £10 deals at The Works - it is important to note that the in-store 10 for £10 deal is mix and match, and online they are pre-picked bundles. Such a great bargain!
See what we've spotted here...
Christmas Books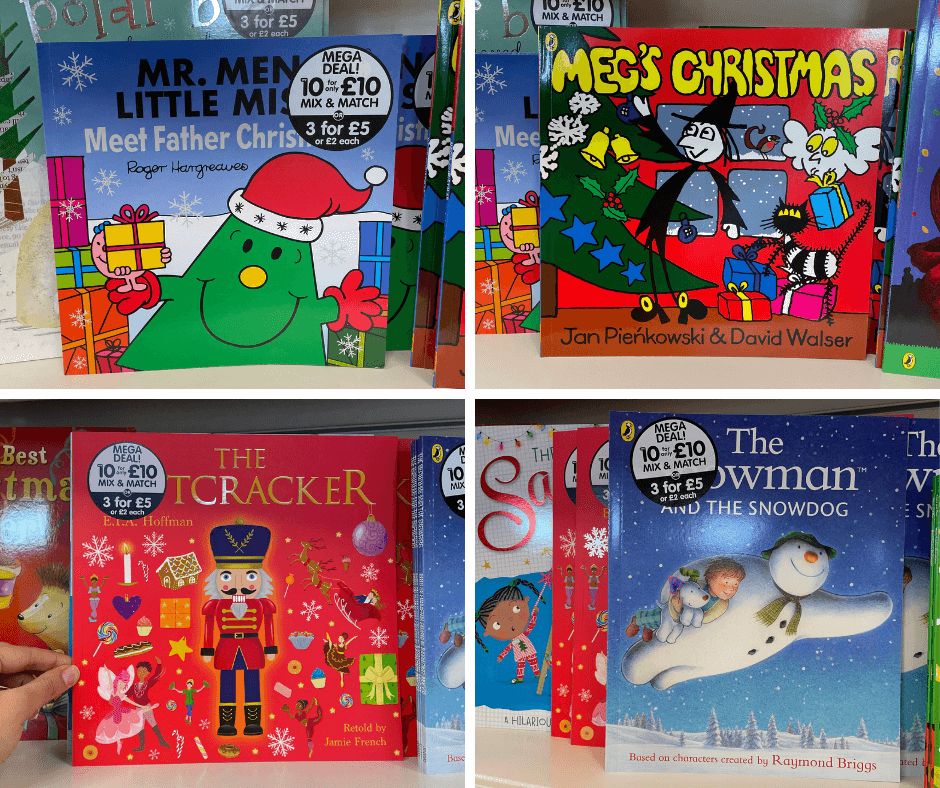 For Christmas Eve reading by the tree, these books would be a great gift idea! You could even include it in a Christmas Eve box for your little one! With the 10 for £10 deal, you could even treat other children in the family to a book, too.
Shop the 10 for £10 deal here*
Arts & Crafts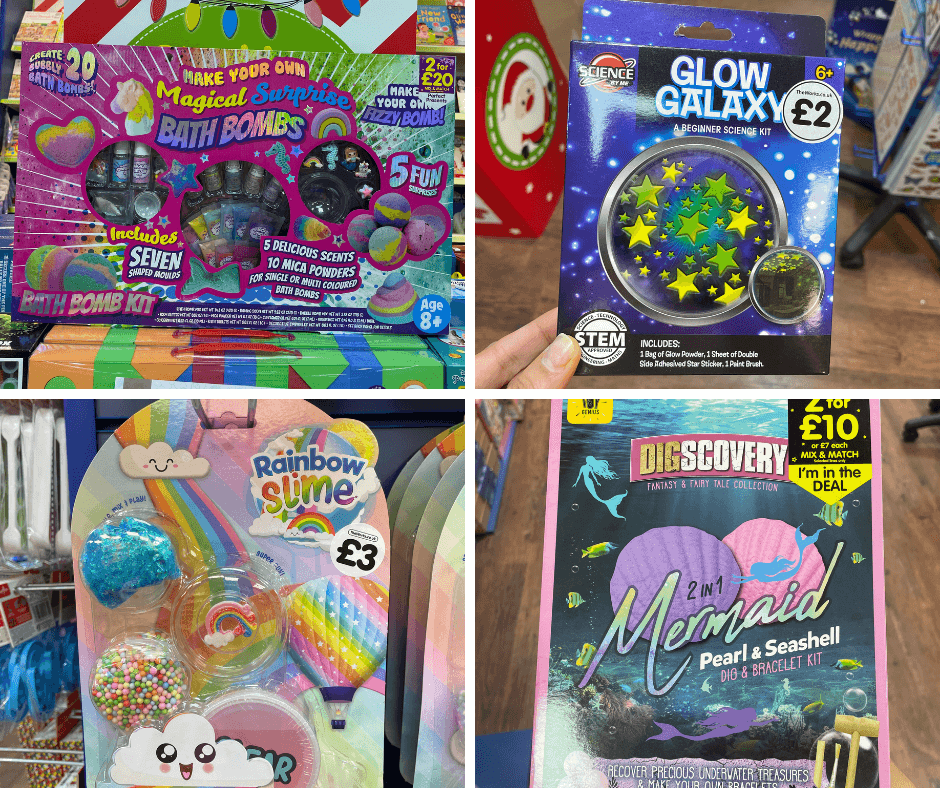 We love these creative gifts - which one would your little one enjoy? These are fabulous for keeping them entertained, especially if mummy and daddy need a break after a little overindulgence...
Colouring Activities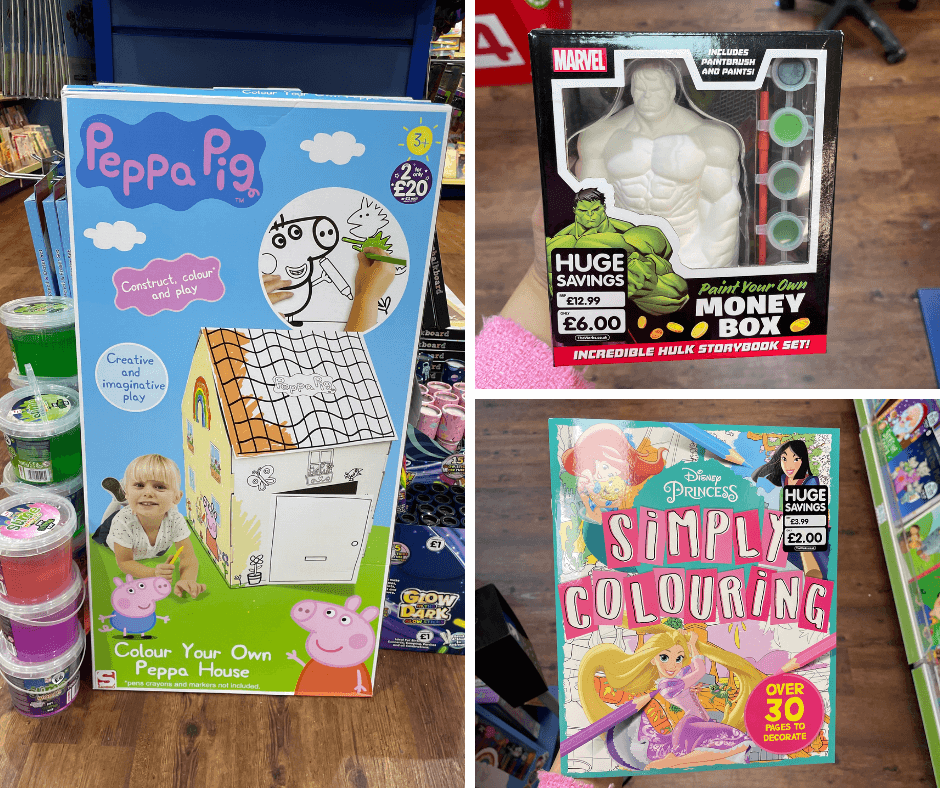 How cool are these activities? My little one will LOVE the Peppa Pig house on Christmas morning. Hours and hours of fun can be guaranteed with a good artistic project. The Works also have so many amazing colouring books to choose from!
Fidget Toy Gifts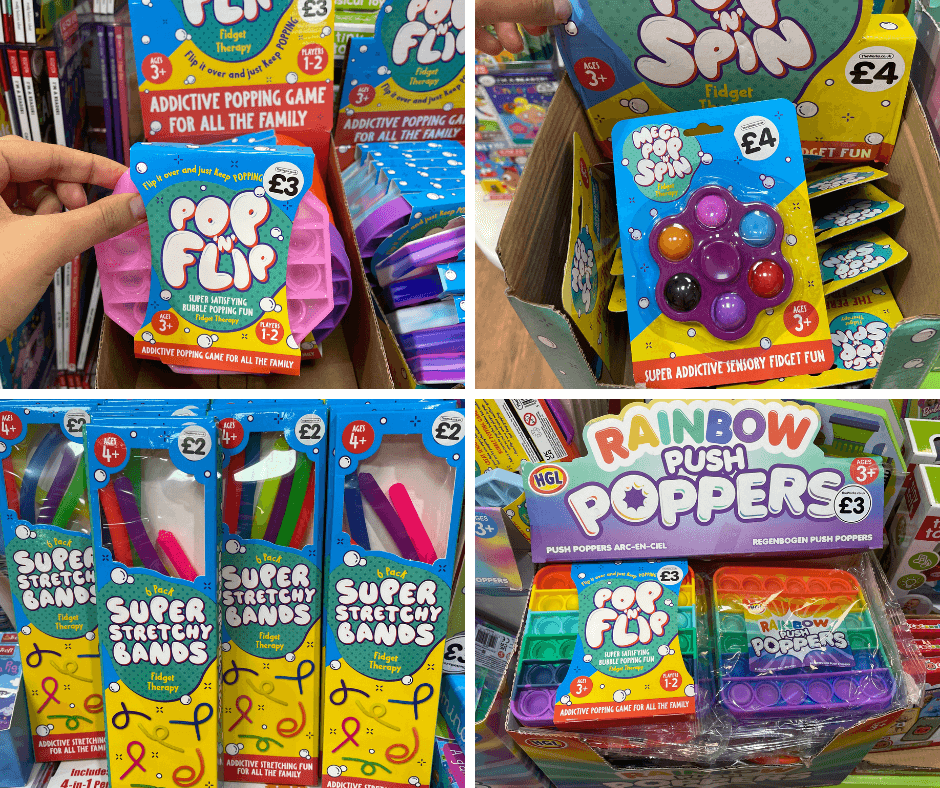 Fidget toys are very much 'in' at the moment, and many parents are actually seeing the benefits they can have on improving concentration when at school and doing homework too! We love these - and they're so cheap! Perfect for a Christmas Eve box.
Our Verdict...
For excellent deals on cool Christmas gifts, stocking fillers, and festive fun activities, you need to check out The Works! Their deals on toys and gifts are unbeatable, with so many exciting goodies that we know your children are going to LOVE!
If you liked this, we think you'll love...
*Advertorial content - written in paid partnership with The Works*
Affiliate links are marked with an *
Favourite Finds
If you like this product, you might be interested in these too!