We are loving this sudden burst of warmer weather Spring has most definitely sprung – the kids are enjoying time in the garden getting lots of fresh air and topping up their Vitamin D!
Now's definitely the time to treat your little one to a little garden playhouse – they'll love it!
Chad Valley Wooden Playhouse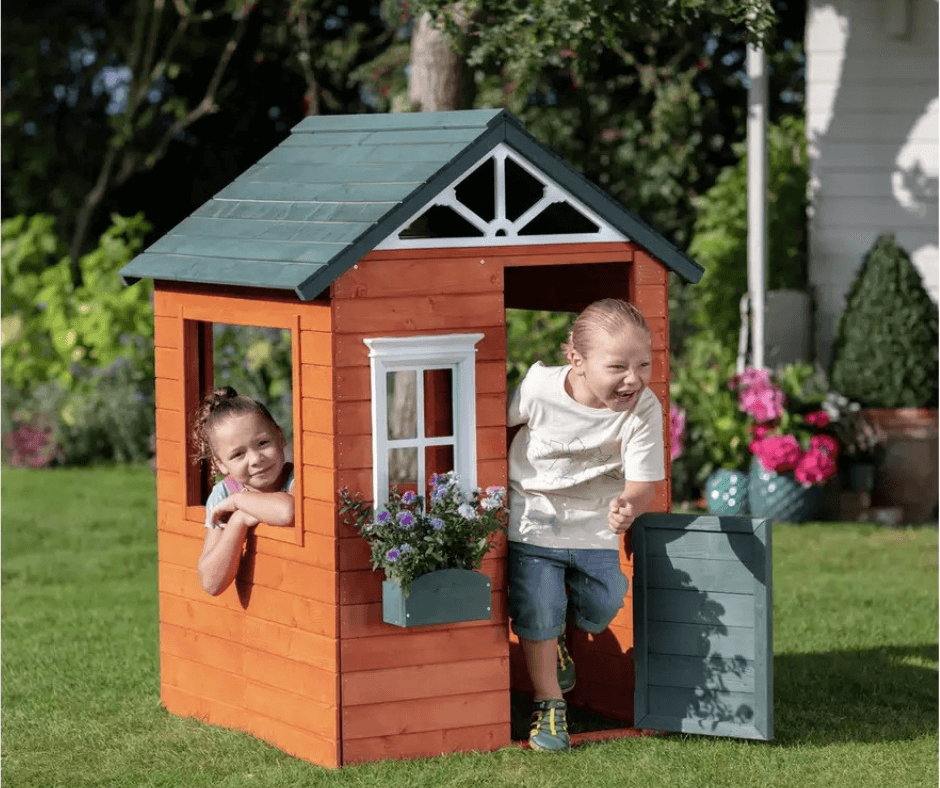 Your little ones will love having a place of their own to explore – and with a classic wooden playhouse design. Size H134, W96, D100cm.
TP Skye Wooden Playhouse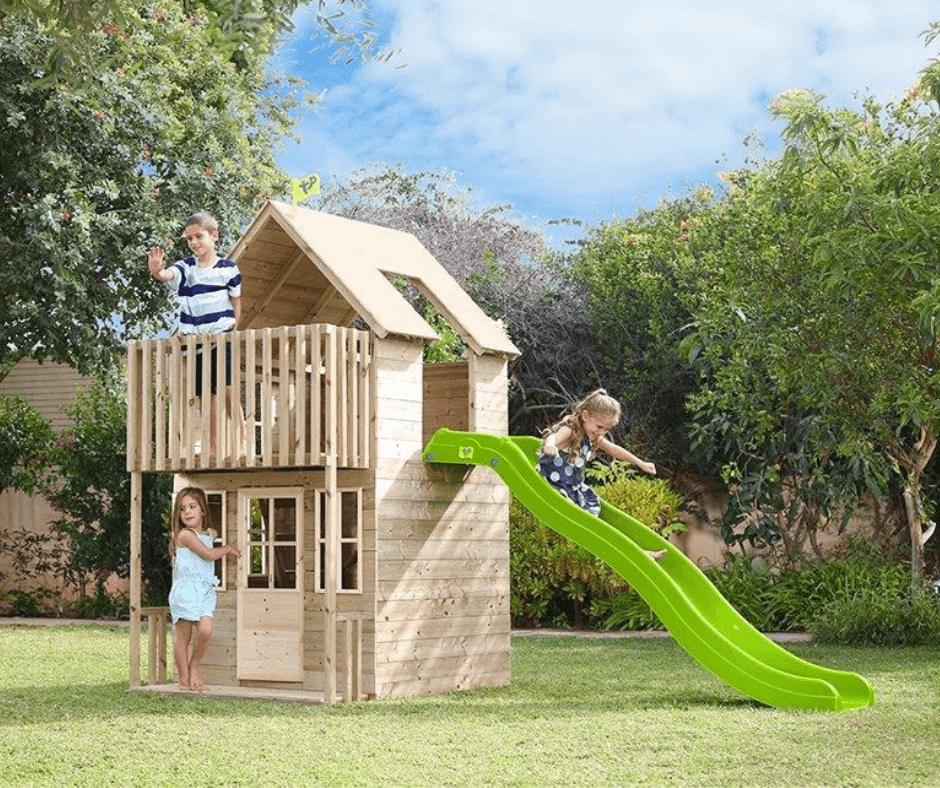 This is a beautiful 2 storey playhouse with a cosy downstairs play room. There is an internal access ladder & spacious viewing verandah. It also includes fun 8ft wavy slide for fast exits from the first floor. Size: 327 x 161 x 248(h)cm
RiverRun Royal XXL Playhouse Set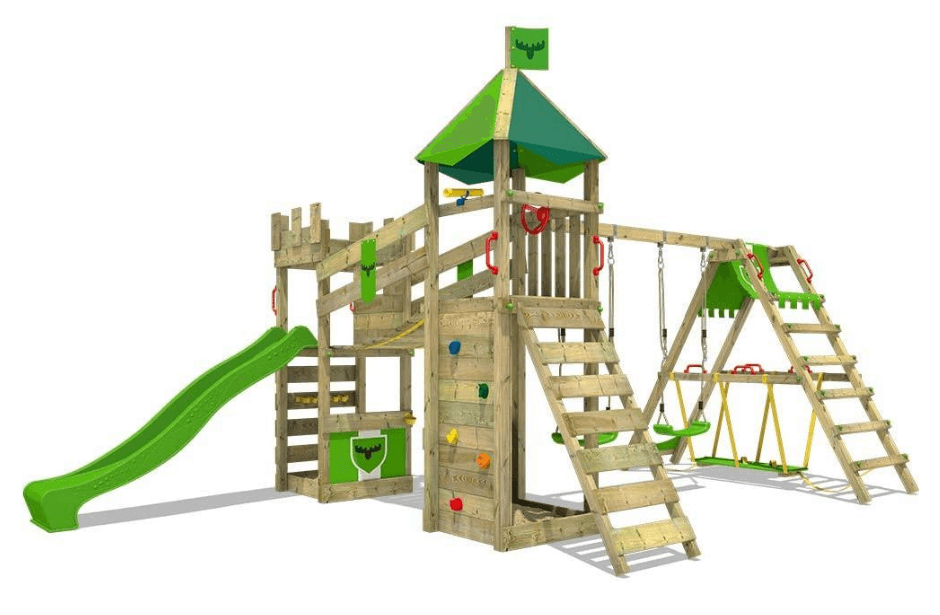 How much fun does this look?! It will keep your little ones busy for hours! Size: 575 x 408 x 324 cm
Tika Tika Playhouse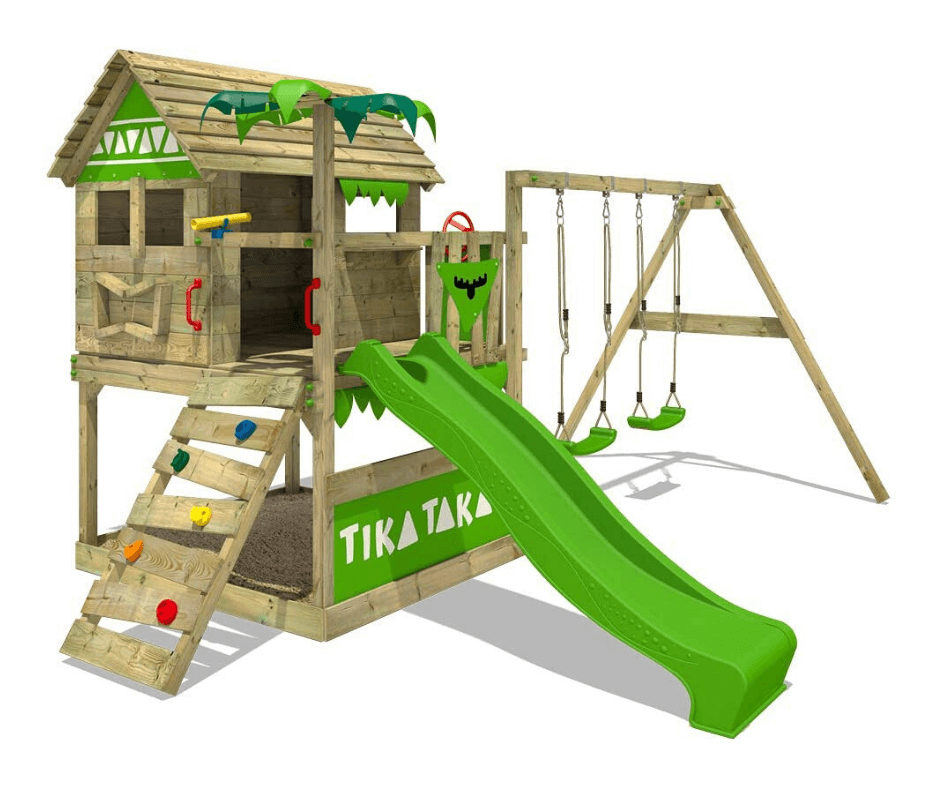 Love the Tiki Tiki vibes from this playhouse! So cute for summer. Size: 473 x 377 x 268 cm
Wickey Wooden Climbing Frame Smart Cave
Wow – now, this, is the ultimate playhouse! It comes with swings, climbing frame, slide and a sand pit too! Size: 344 x 446 x 265cm
FatMoose Playhouse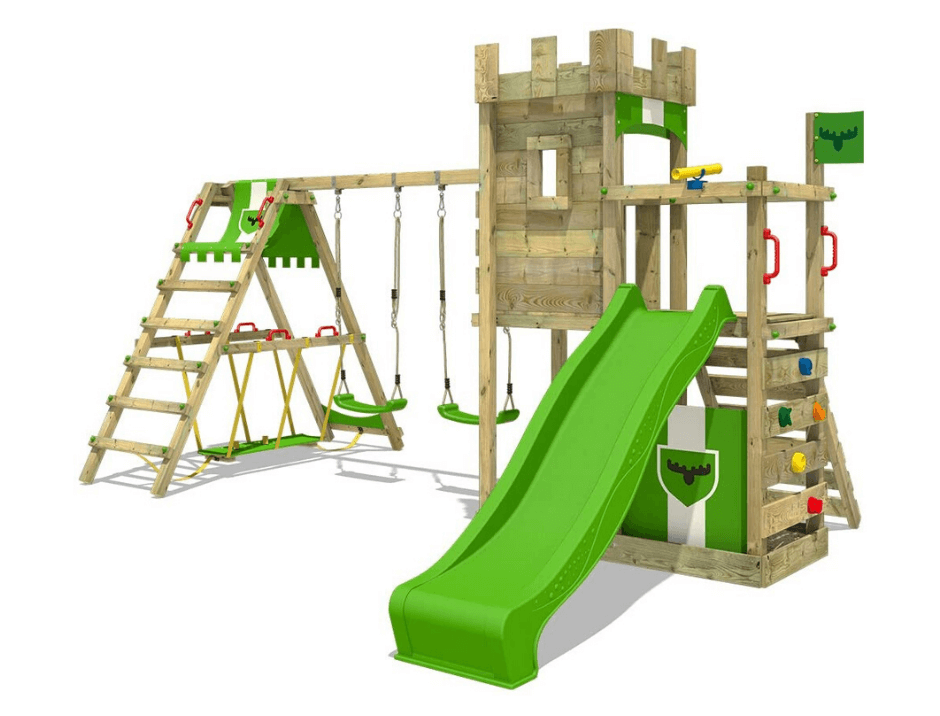 Oh wow – your little princess or knight would love this castle playhouse adventure set! Imagine how much fun they would have… Size: 388 x 464 x 259 cm
Smoby Garden Playhouse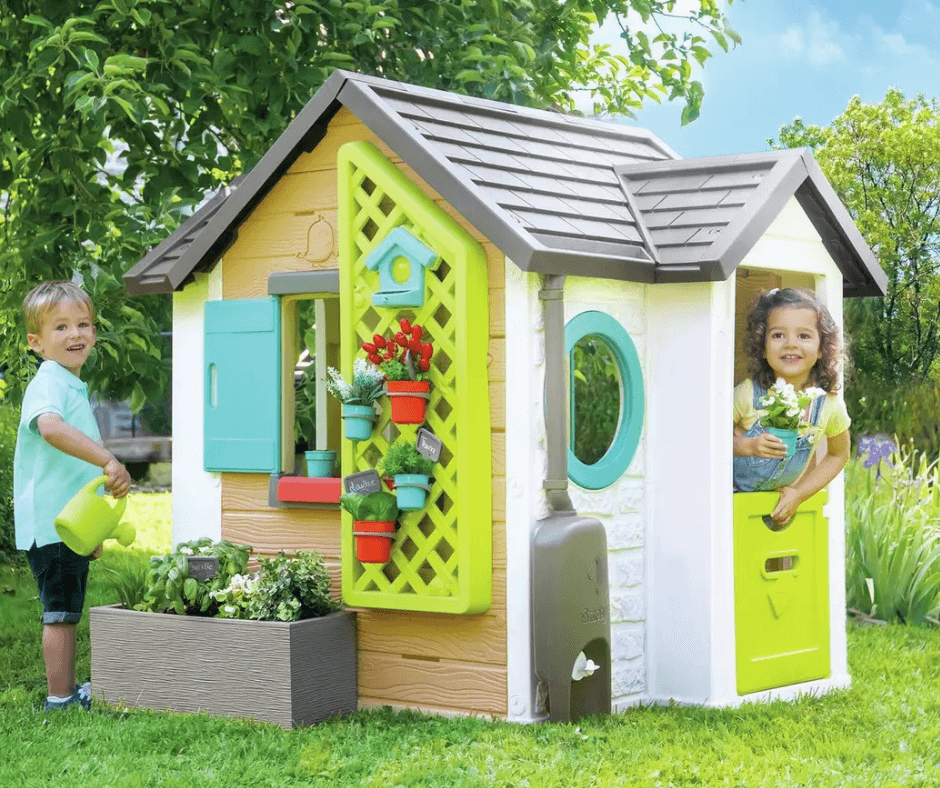 This is a lovely playhouse for your little one. Featuring many playing functions are included: a real planter, a trellis to fix few flower pots and the bird feeder, and the water butt with its watering can. A mobile work table also enables little gardeners to be easily initiated to gardening. Size: 128cm x 132cm x 135cm
Cars Garage Playset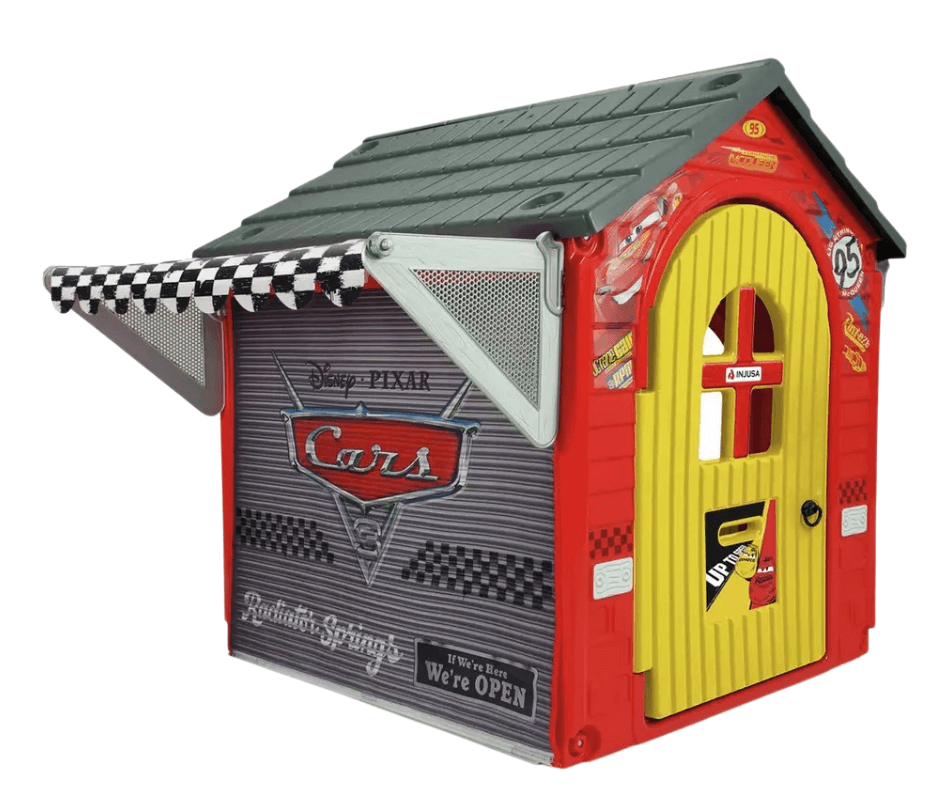 The Cars 3 Garage is a great place for your little one to park their mini car or bike with a fabric garage door secured with Velcro. Size: H111, W108, D127cm
Feber Super Palace Playhouse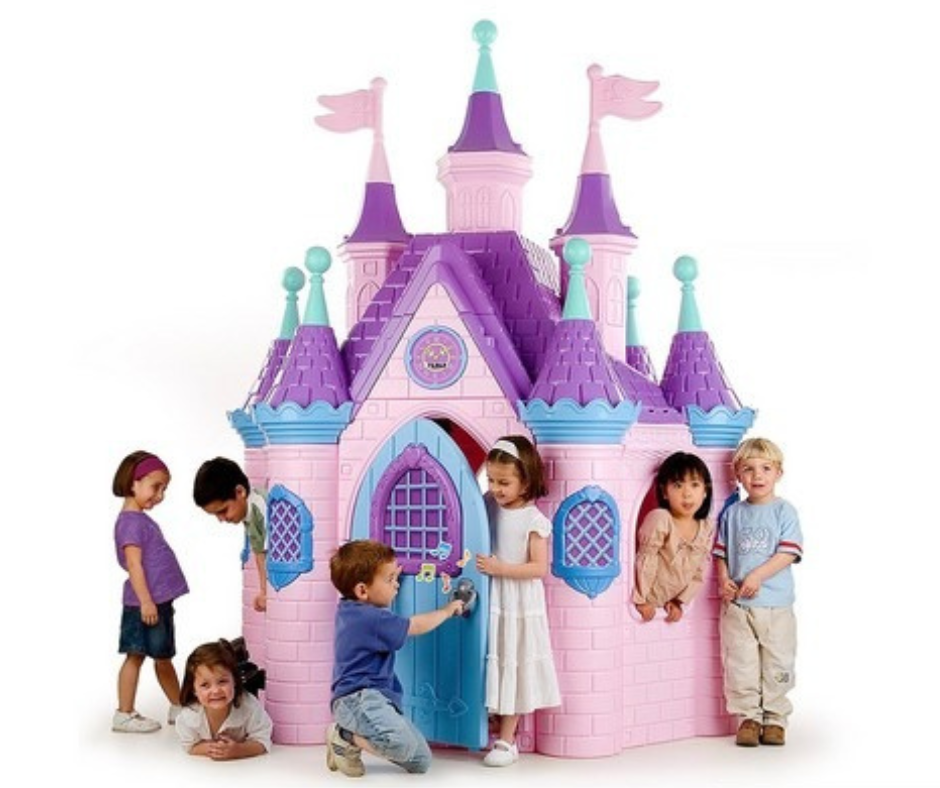 This playhouse is simply stunning. Perfect for your little prince and princess. Size: D198 H250 W 147cm
Smoby My House on Stilts with Slide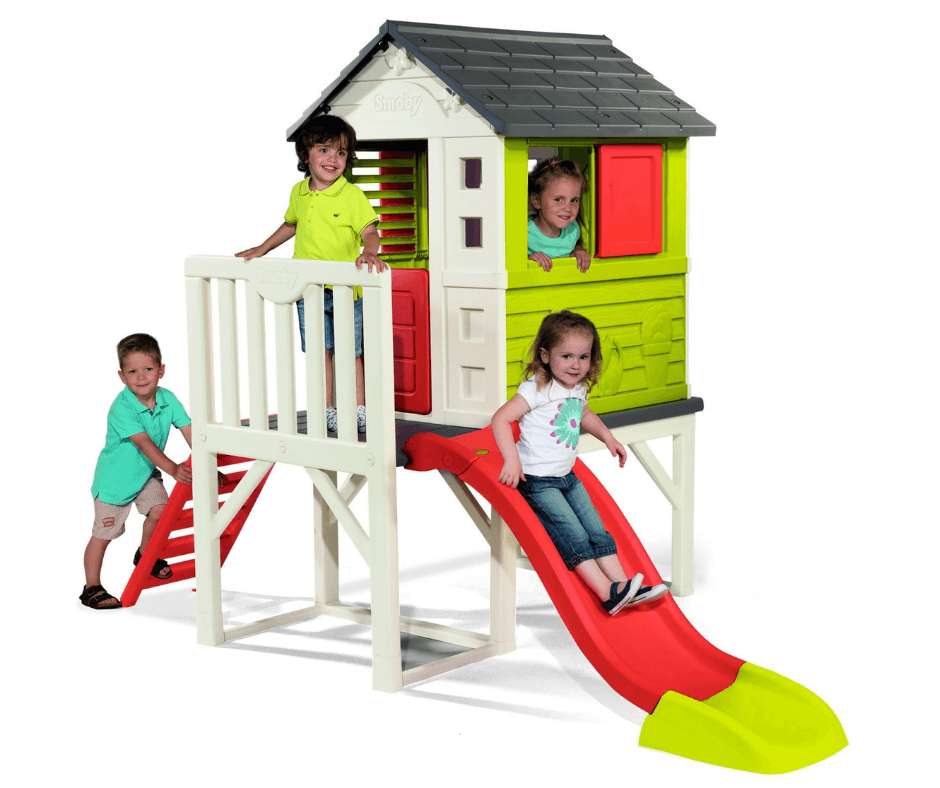 The kids will have so much fun with this! It'll be like their little den! Size: D260 H197 W160CM
All affiliate links are marked with an *
If you like these we think you'll love:
Favourite Finds
If you like this product, you might be interested in these too!