Spring is in the air and with summer just around the corner we're ready to give our gardens a serious glow up! It's time to invest in some key pieces to transform your outdoor space from drab to fab.
Garden Seating
It's time to get comfy – take your pick from all of our favourite garden furniture options below. From modern styles to traditional, there's something for everyone.
Pilares Rattan Effect 2 Seater Coffee Table
Santorin Metal 5 Seater Coffee Set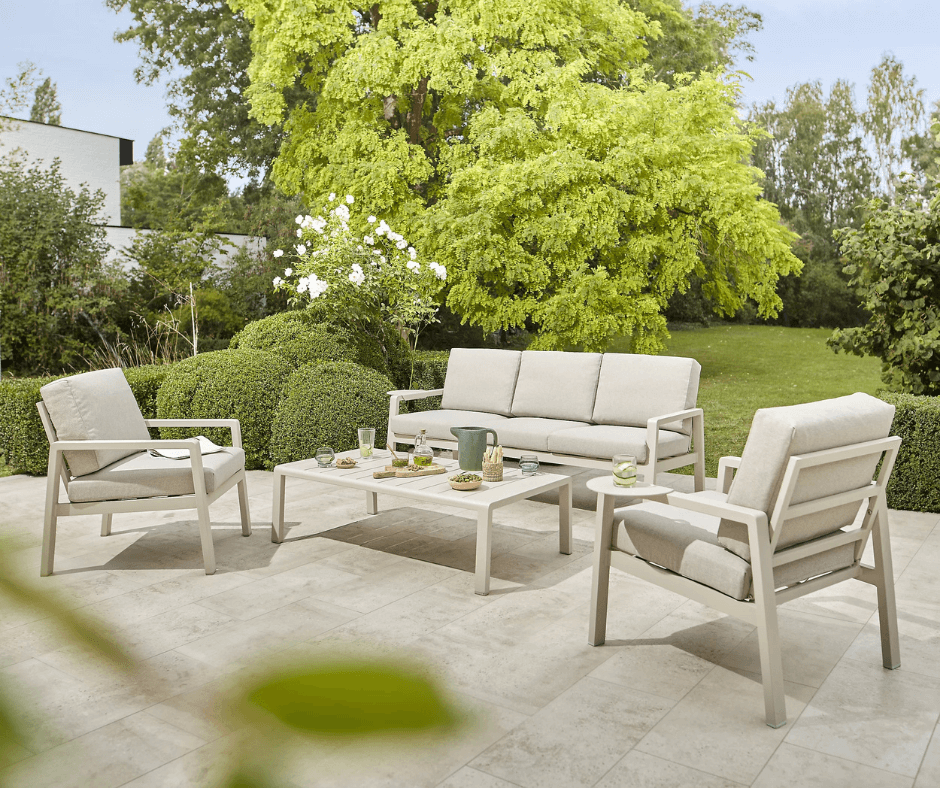 This elegant Santorin coffee set accomodates up to 5 people. It is designed with rounded edges, creating soft lines for a modern look. The two removable side tables are practical for keeping things close by.
Soron Brown Rattan Effect 3 Seater Set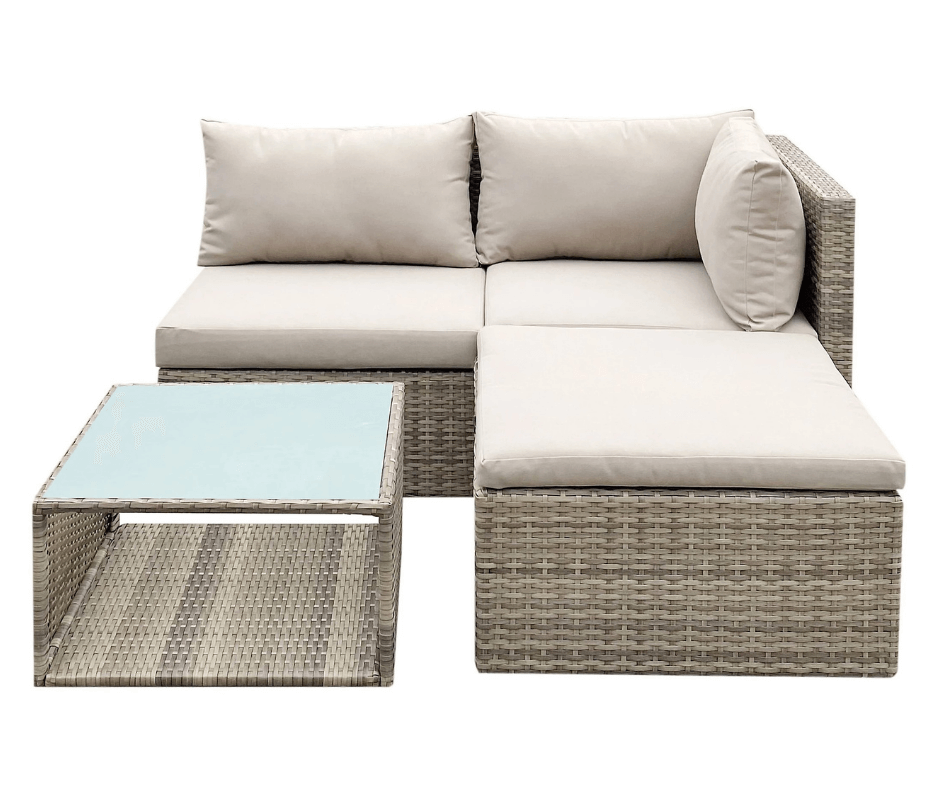 Subtle, simple and easy to style in your outdoor space, this Soron coffee set is perfect for shaping a corner of your garden - creating a relaxing spot to enjoy the sunshine. The neutral tones with rattan effect match effortlessly with a multitude of garden spaces, bringing an elegant look to your home.
GoodHome Moorea Metal 4 Seater Coffee Set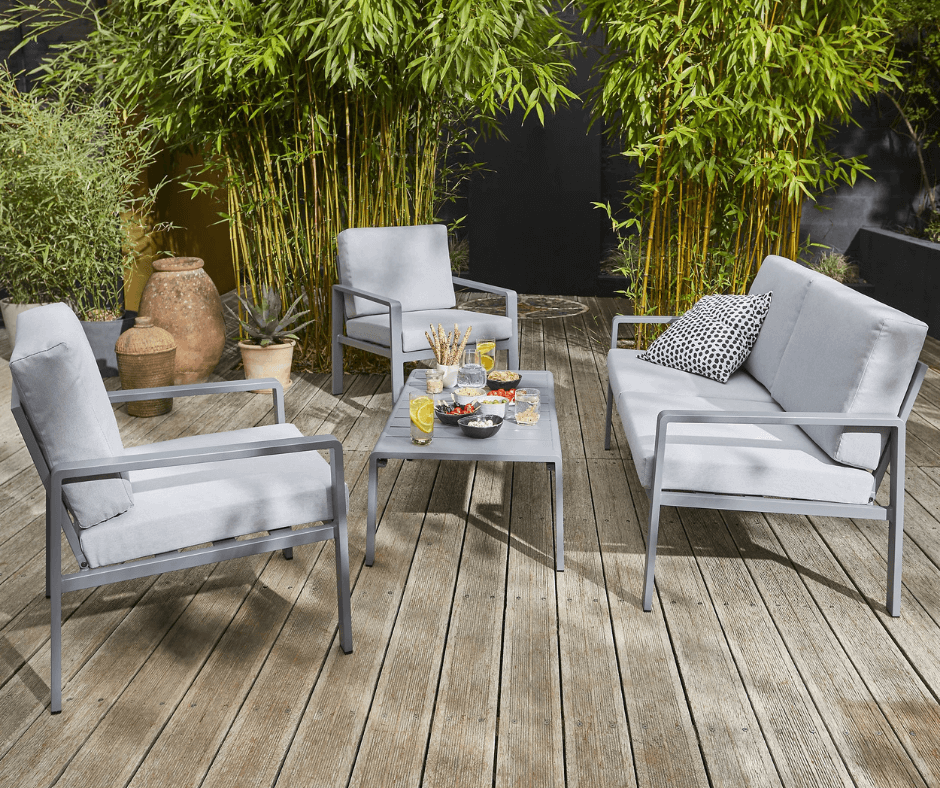 The Moorea coffee set accomodates up to 4 people. High colour fading resistance to guarantee long lasting colour in the sun. A beautiful addition to the garden.
Habitat 2 Seater Bamboo Bistro Set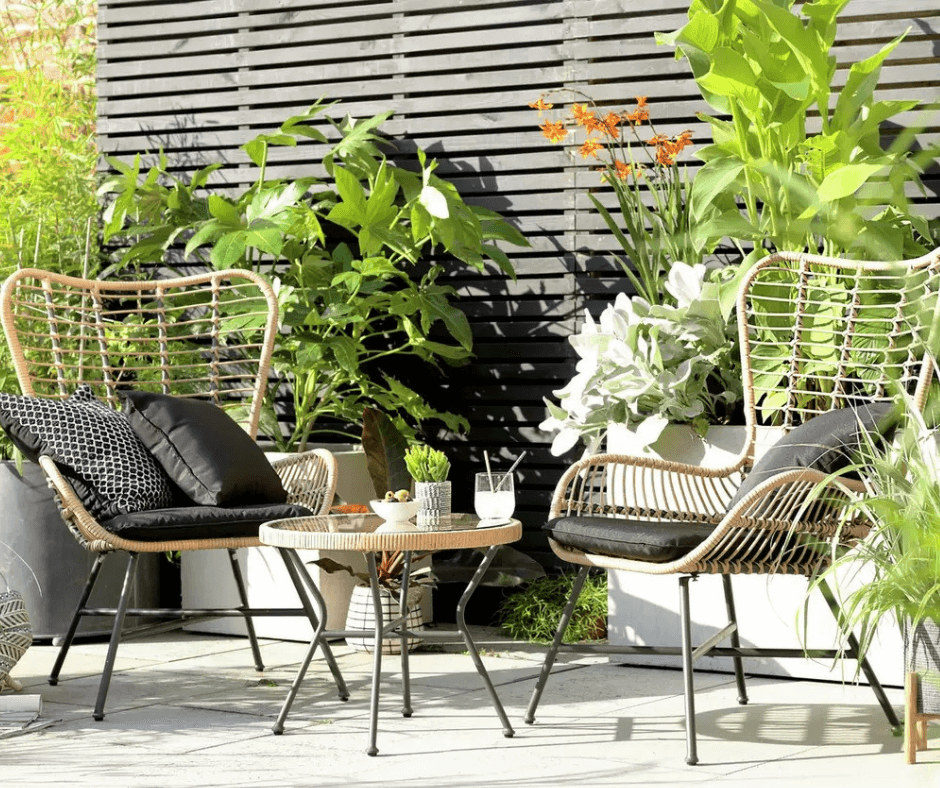 Charming, chic and oh so curvy. Claim your favourite corner of the patio or balcony for this Boho inspired bistro set. You'll be curled up for hours. The natural rattan effect armchairs offer ergonomic comfort, and contrast beautifully with the striking metal black legs.
Habitat 4 Seater Bamboo Effect Garden Sofa Set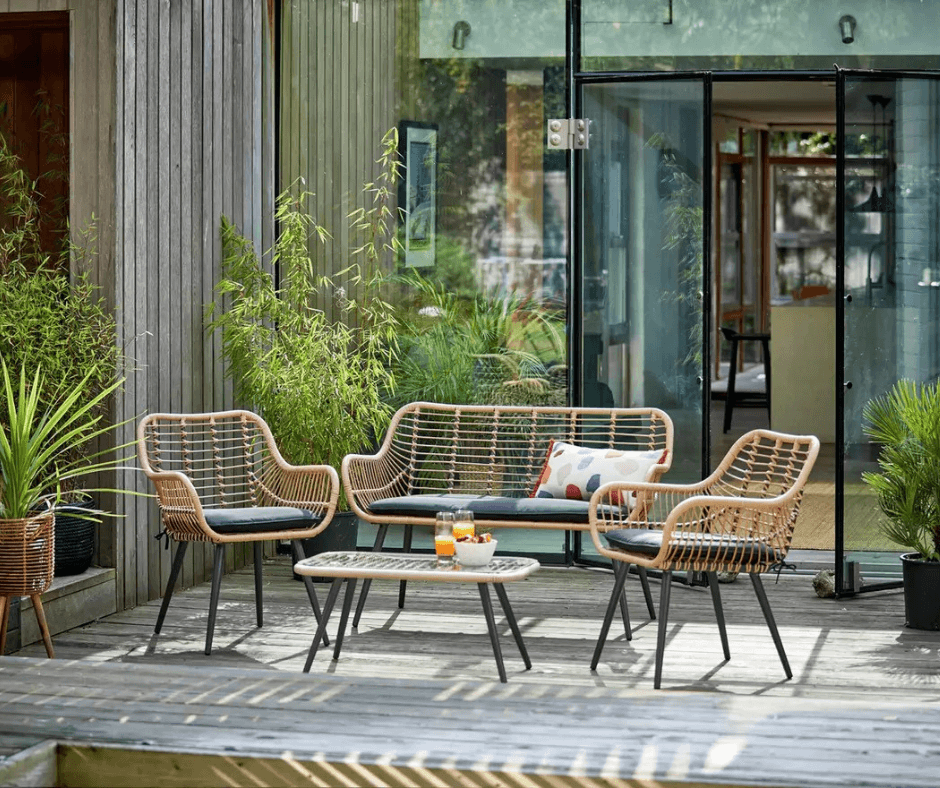 Create your own garden getaway with this stunning set. It will feel like you've been whisked to exotic climes! The set also comes with a small coffee table with a glass table top; the perfect place for keeping your summer beverages close to hand!
Habitat Mini Corner Sofa Set With Storage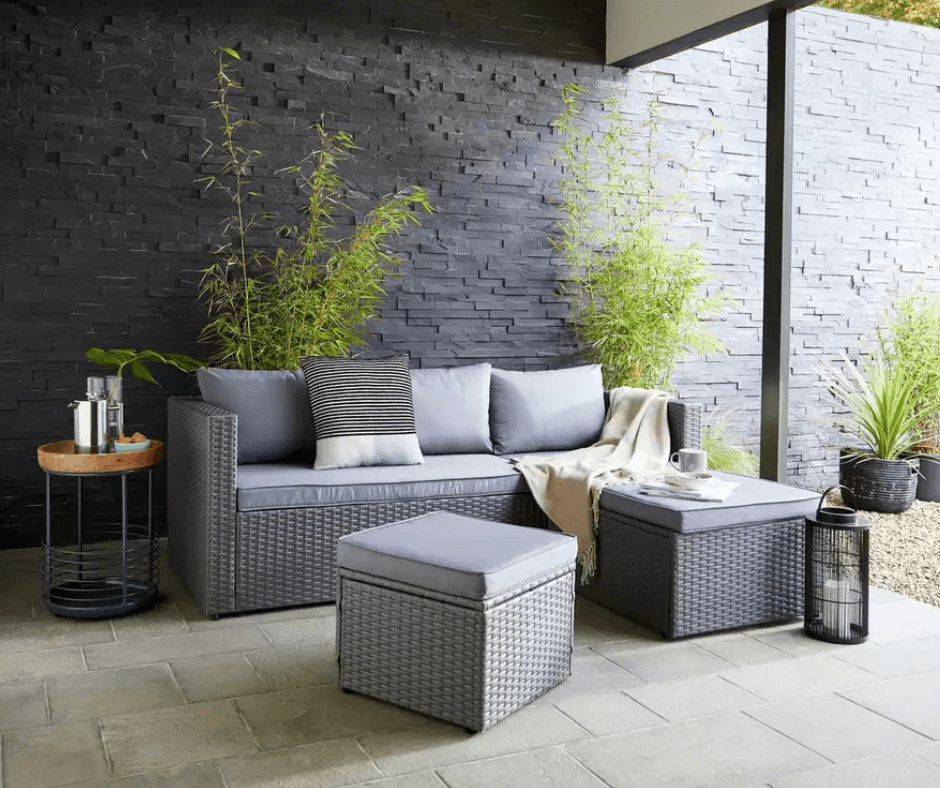 It's a stylish addition to any outdoor space. Add a splash of boho-chic to the set with some patterned cushions and for breezy evenings, add cosy throws. Then you can linger for longer with a drink in hand watching all the stars come out.
Richmond 6 Seater Wooden Patio Set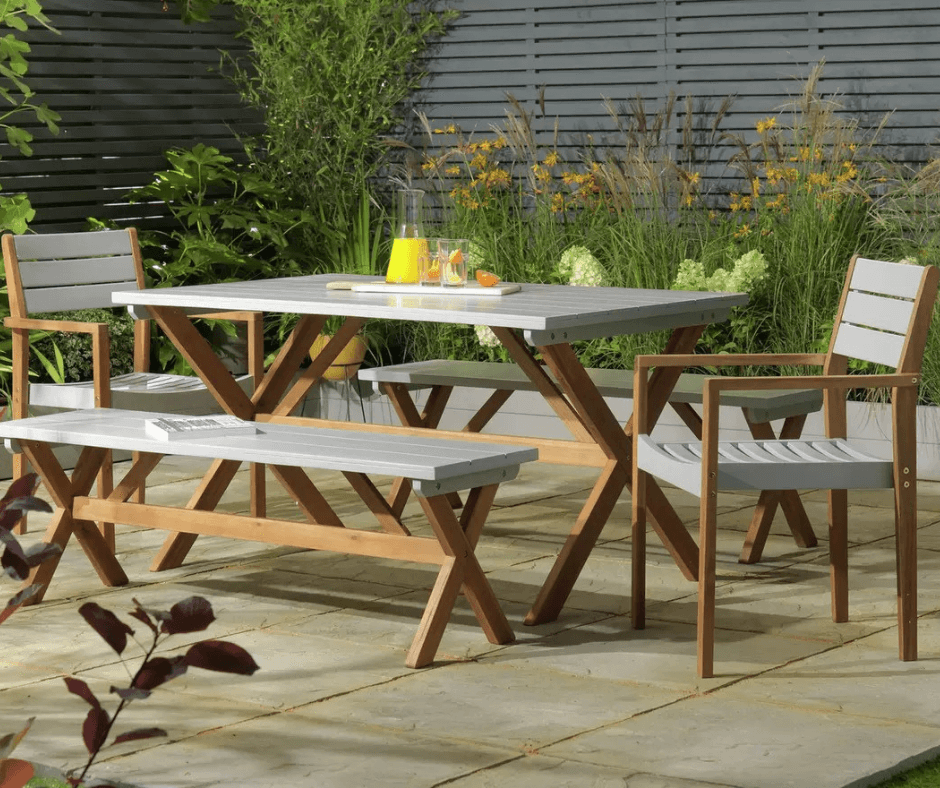 Take your dining room outside with the grey Richmond 6-seater wooden patio set. A firm family favourite, you'll be enjoying meals outside more than ever with this stunning slatted set.
Salsa Bistro Lounge Set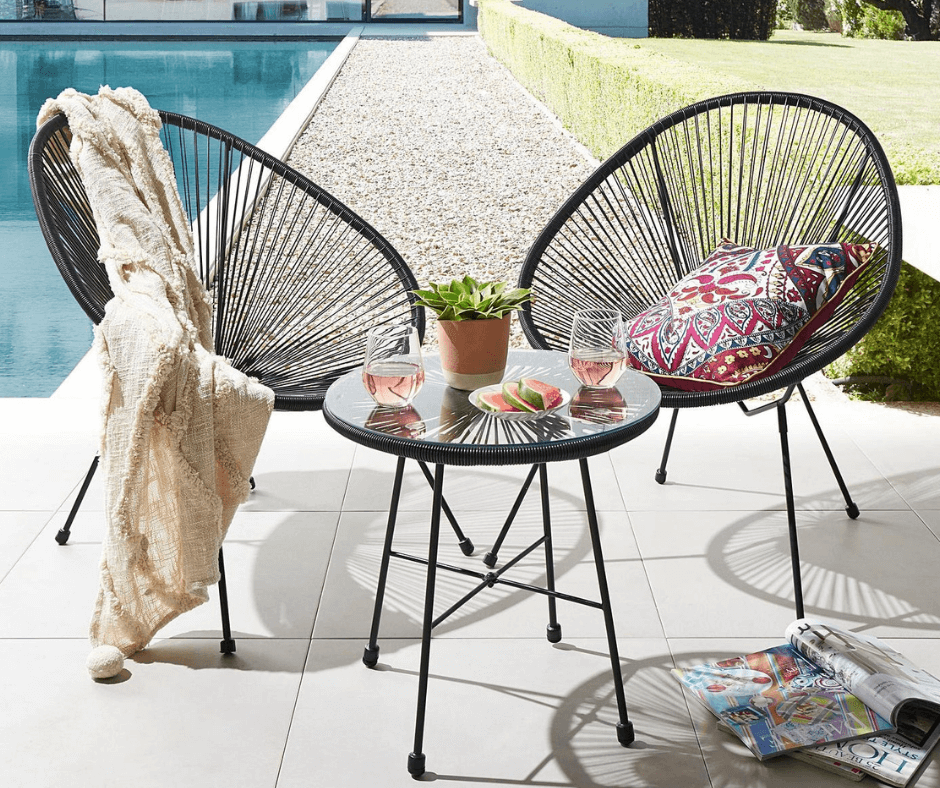 Perfectly combine design and comfort with the Salsa Bistro Lounge Set. Table & 2 chairs powder coated steel frame with handwoven polyetheylene coloured rope effect weave.
Sun Loungers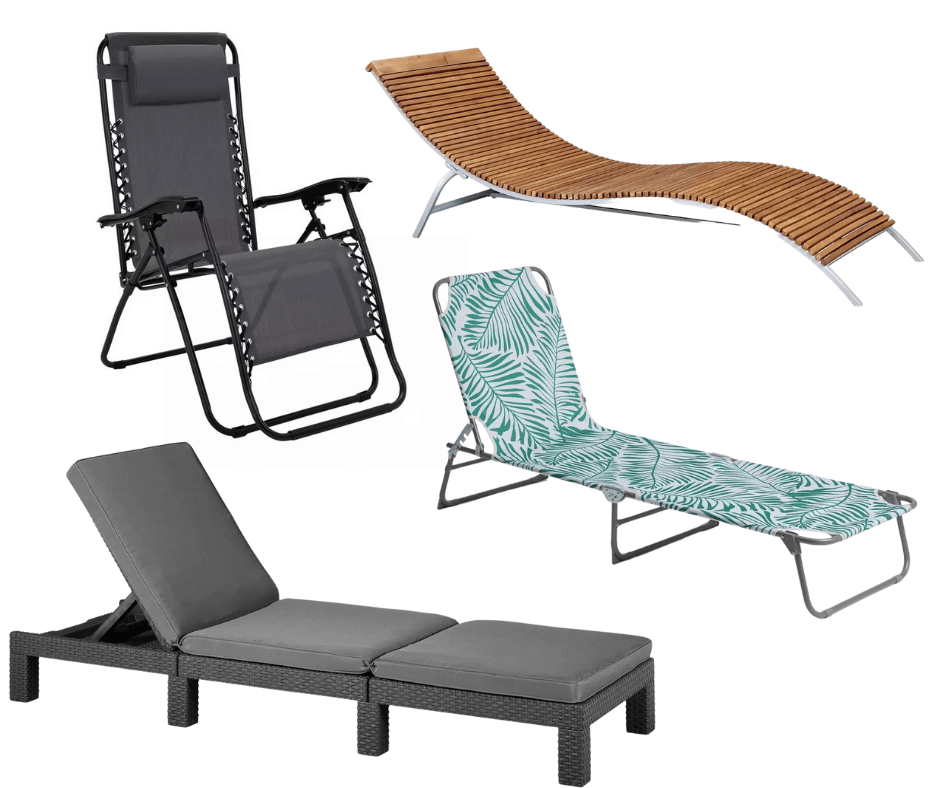 Who is ready for summer?! Make sure you catch some rays comfortable in these sun loungers!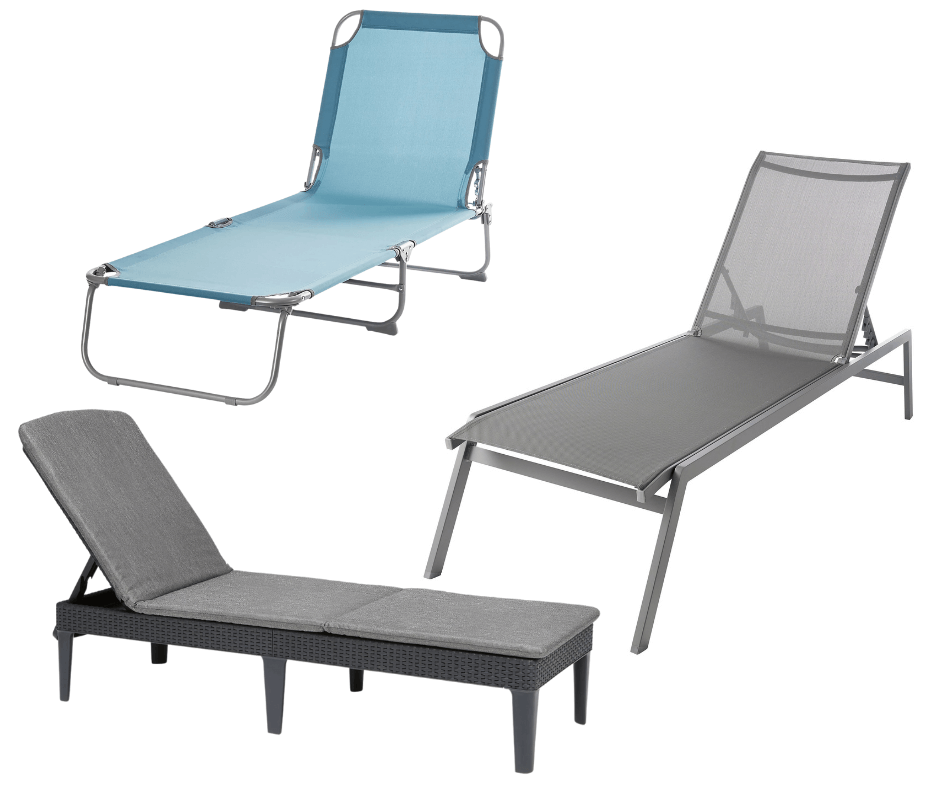 Fire Pits
The kids will love toasting marshmallows over this on a warm summers night!
BBQs
Blooma Rockwell 210 Black Charcoal Barbecue
La Hacienda Pizza Oven for Barbecues
The revolutionary BBQ Pizza Oven is a premium barbecue accessory that turns your gas or charcoal barbecue into an outdoor gourmet pizza oven.
Blooma Maip Charcoal Pizza Oven
Outdoor Bars
Rustic Cocktail Bar
Garden Bar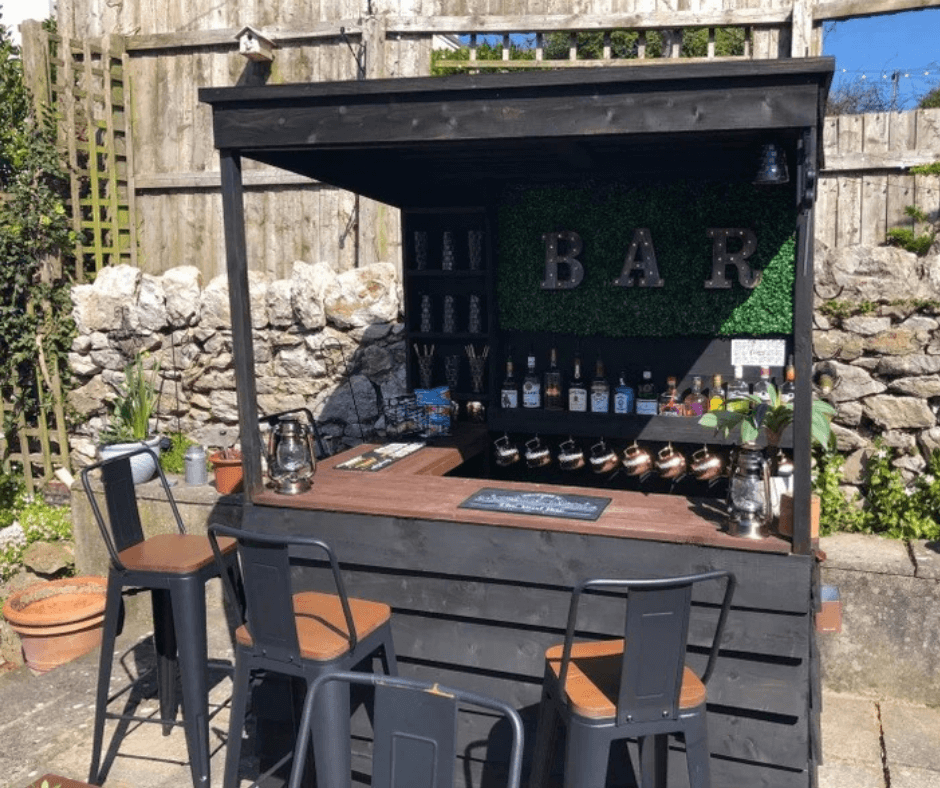 How cool would it be to have this in the garden?! Perfect if you have a lot of guests to entertain over the summer.
Habitat Beach Bar Gazebo with Stools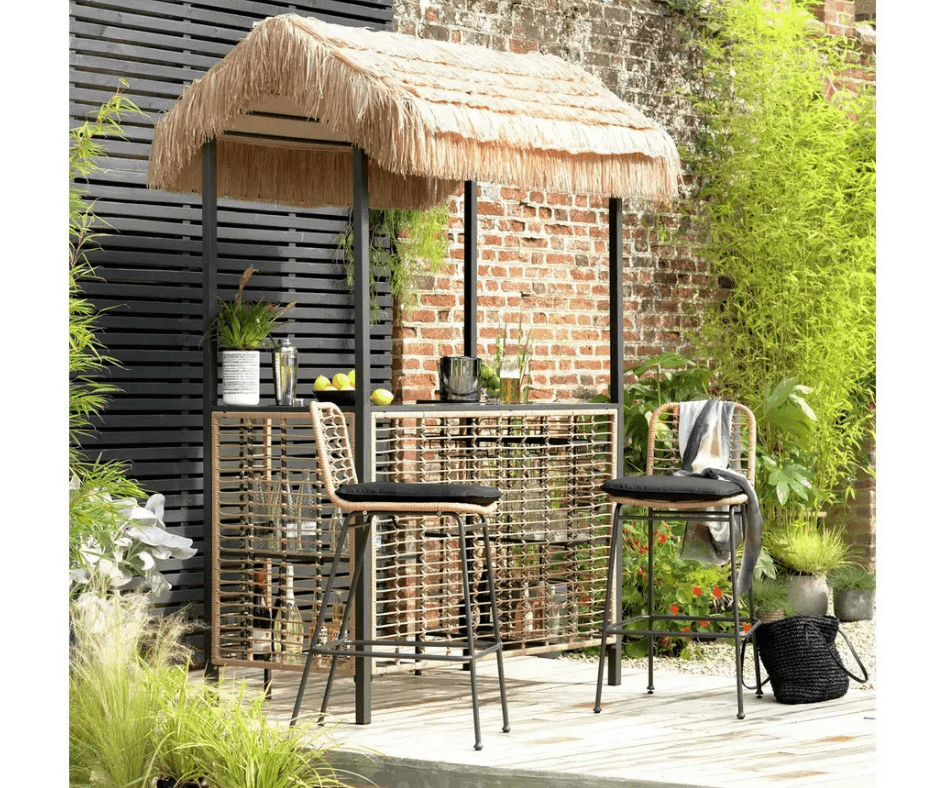 Club Tropicana, drinks are free. That's because it's right here in your garden. This Beach Bar Gazebo brings the fun of holidays in the sun to your outdoor space. It's a stylish addition to any outdoor space. Add a splash of boho-chic to the set with some patterned cushions and for breezy evenings, add cosy throws. Then you can linger for longer watching all the stars come out.
The Luna Wall Bar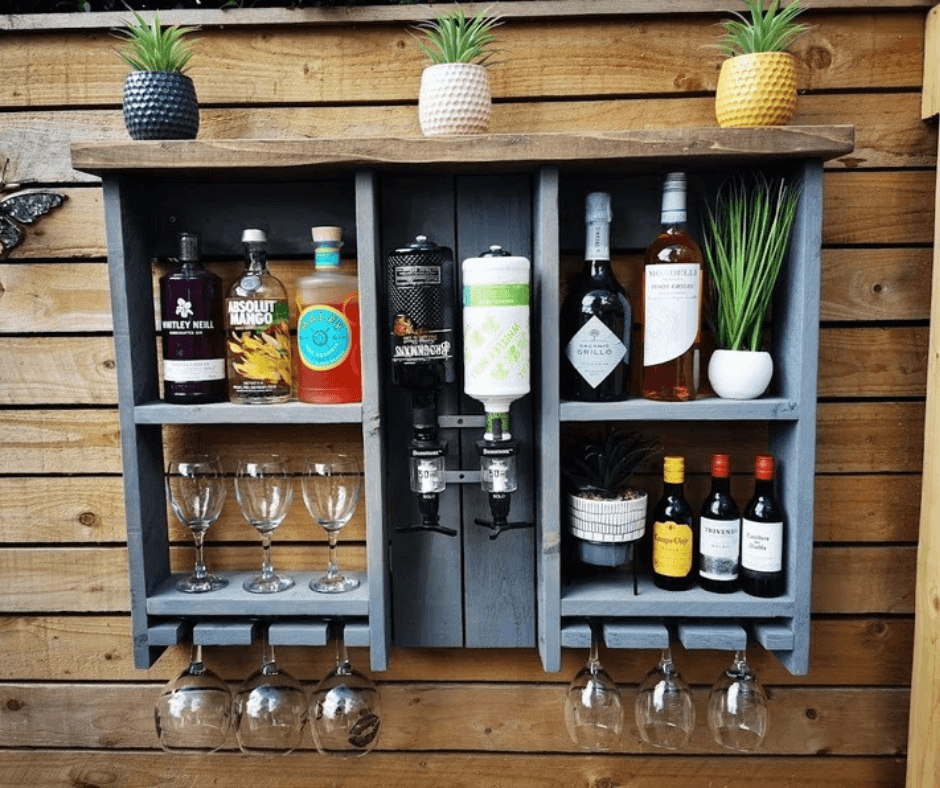 A fantastic addition to any home garden/yard or balcony. The rustic rack has
two optics which are included and shelves for bottles/mixers or cans. It also has slots to hold stemmed glasses. Delivered in its unpainted natural colour allowing for customisation - putting your own stamp on it.
The Lily Drop Down Bar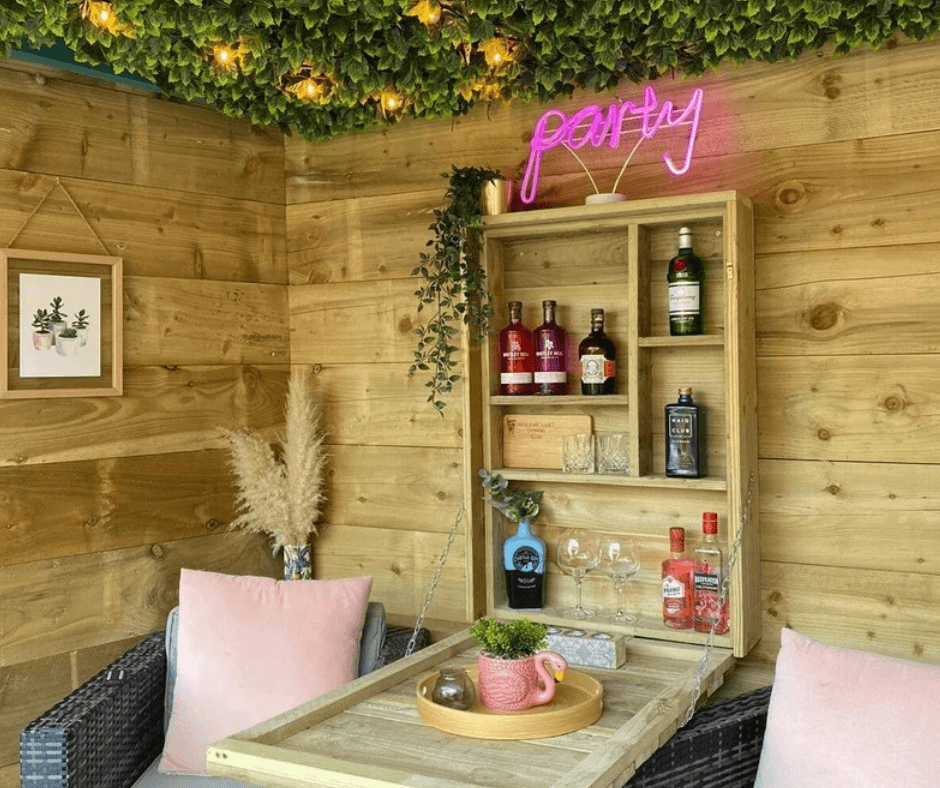 A Rustic looking space saving foldaway wall bar will add a touch of class & style to any garden.
Perfect for chilling/partying, watching the football/rugby, date nights, breakfasts/morning coffee/summer BBQs or even a gift for a friend or family.
Hot Tubs
Lazy-Z Spa Vancouver 5 Person Spa
Lay-Z Spa St. Lucia 3 Person Spa
JD Williams have a great selection of Lay-Z-Spa hot tubs and accessories. Make sure to get the one you set your eyes on as soon as possible, because they sell out so quickly!
Hot Tub Accessories
---
All affiliate links are marked with an *
**ADVERTORIAL CONTENT – AS PART OF A PAID PARTNERSHIP WITH ARGOS & B&Q**
If you liked this you might like...
Favourite Finds
If you like this product, you might be interested in these too!