If your children love Gabby's Dollhouse, we've found some amazing toys for them!
For those of you not in the know - Gabby's Dollhouse is an American live-action, computer-animated and interactve series created by Traci Paige Johnson and Jennifer Twomey for Netflix. It first premiered in 2021, and it has skyrocketed in popularity ever since, as have Gabby's Dollhouse toys.
The UK Gabby's Dollhouse fanbase is rapidly growing, and so many of the mummies and daddies in our community are sharing that their children are OBSESSED with Gabby's Dollhouse! So, with that in mind and Christmas on the horizon (can you believe it?!), it's a good time to put a list together and you could include some great Gabby's Dollhouse toys. To make your life a little bit easier, we've put this list together...
Check out our favourite Gabby's Dollshouse Toys here...
Gabby's Dollhouse Cakey Kitchen Set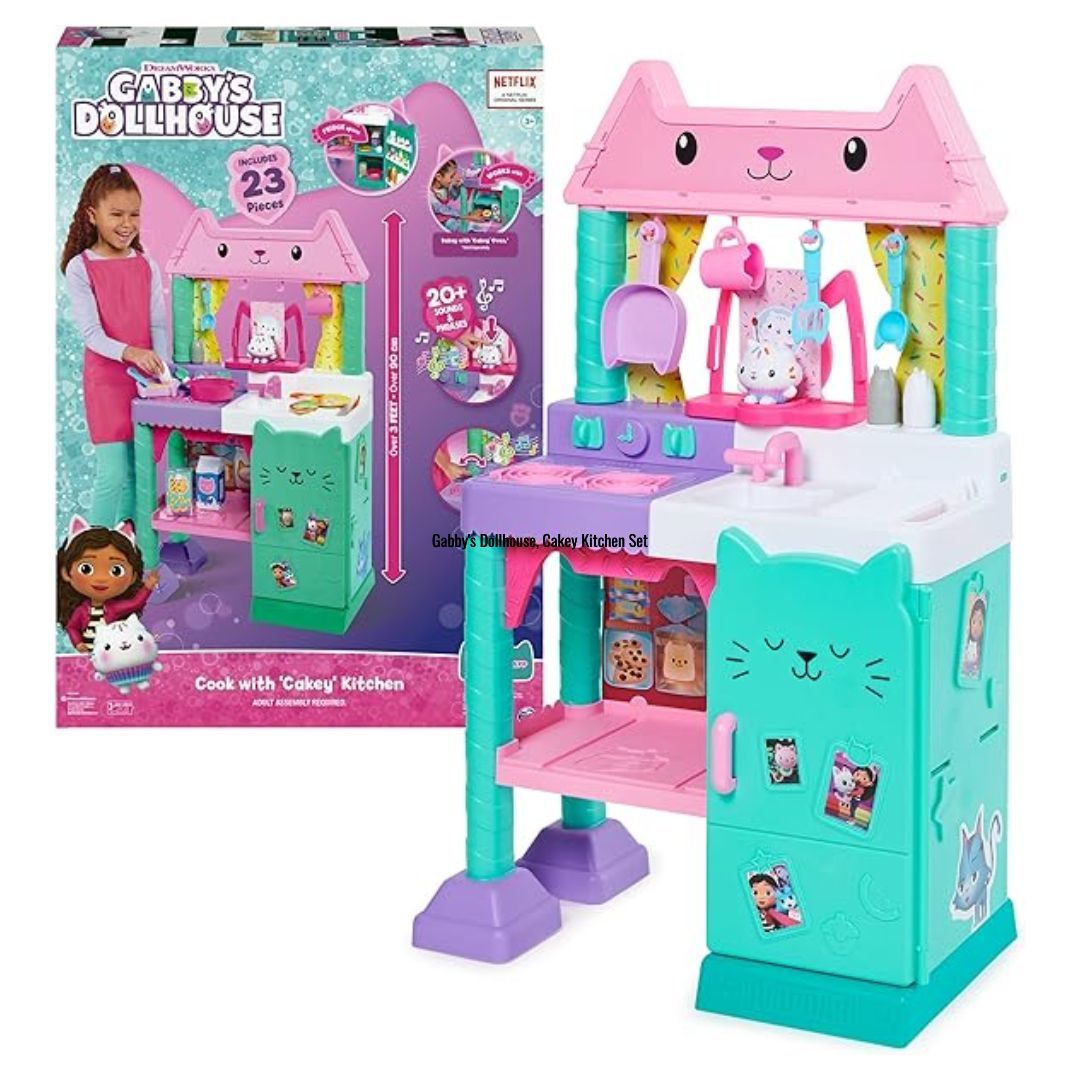 Gabby's Dollhouse toy Cakey Kitchen Set is a GREAT 'main' Christmas present idea for your little Gabby's Dollhouse fan - it's suitable for ages 3 and up, and is an exciting interactive kitchen set. With over 20 sounds and phrases, a stove, a sink with a dish rack, 10 kitchen accessories, 9 play food pieces and even a toy refrigerator, the Gabby's Dollhouse Cakey Kitchen is the ultimate toy kitchen!
Gabby's Dollhouse Gabby Cat Friend Ship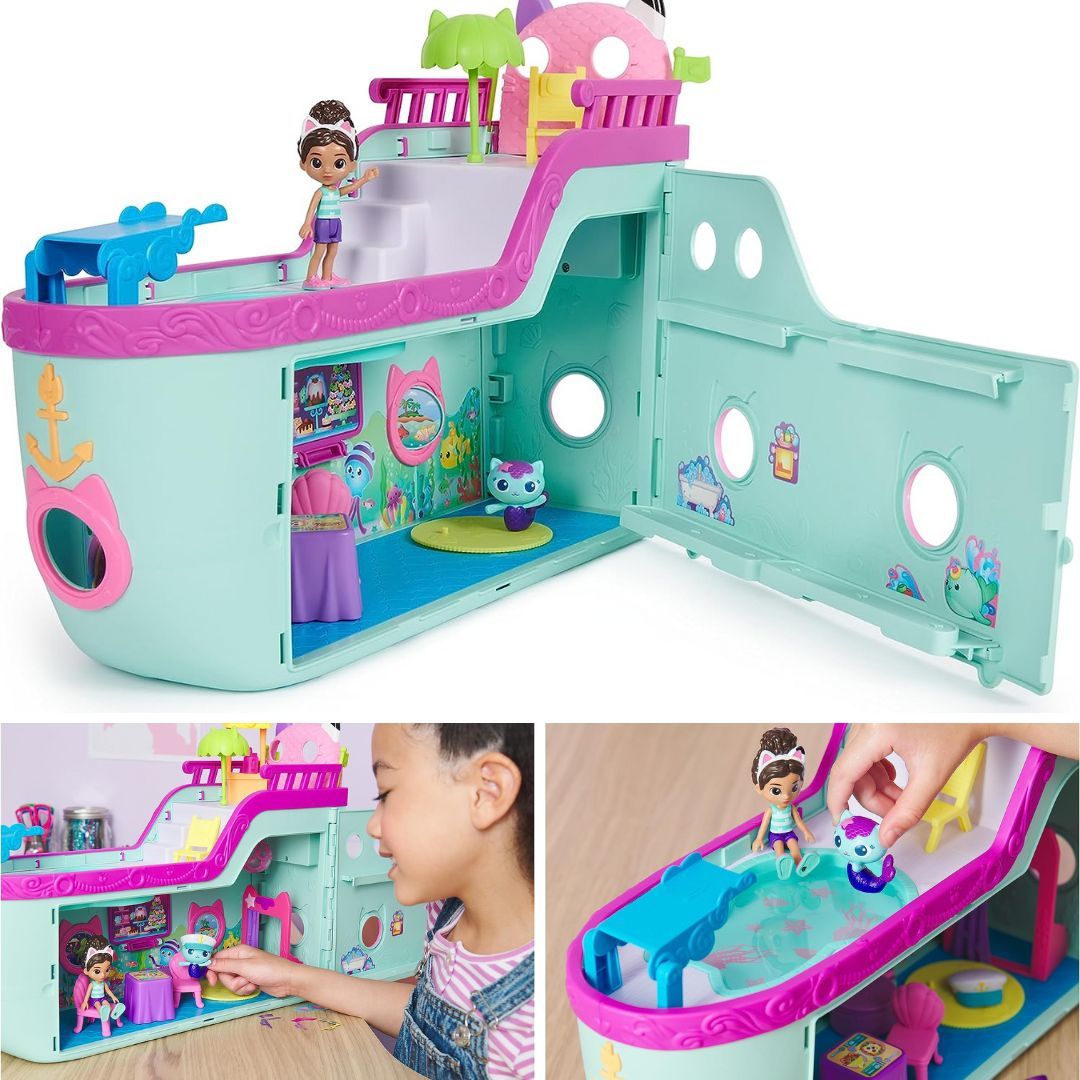 Prepare for hours of awesome doll's house adventures with the Gabby Cat Friend Ship. This exciting Cruise Ship Toy from the Gabby's Dollhouse series comes with over 18 pieces, including a Gabby Girl doll and MerCat figure, as well as loads of doll's house accessories and furniture.
Gabby's Dollhouse Purrfect Dollhouse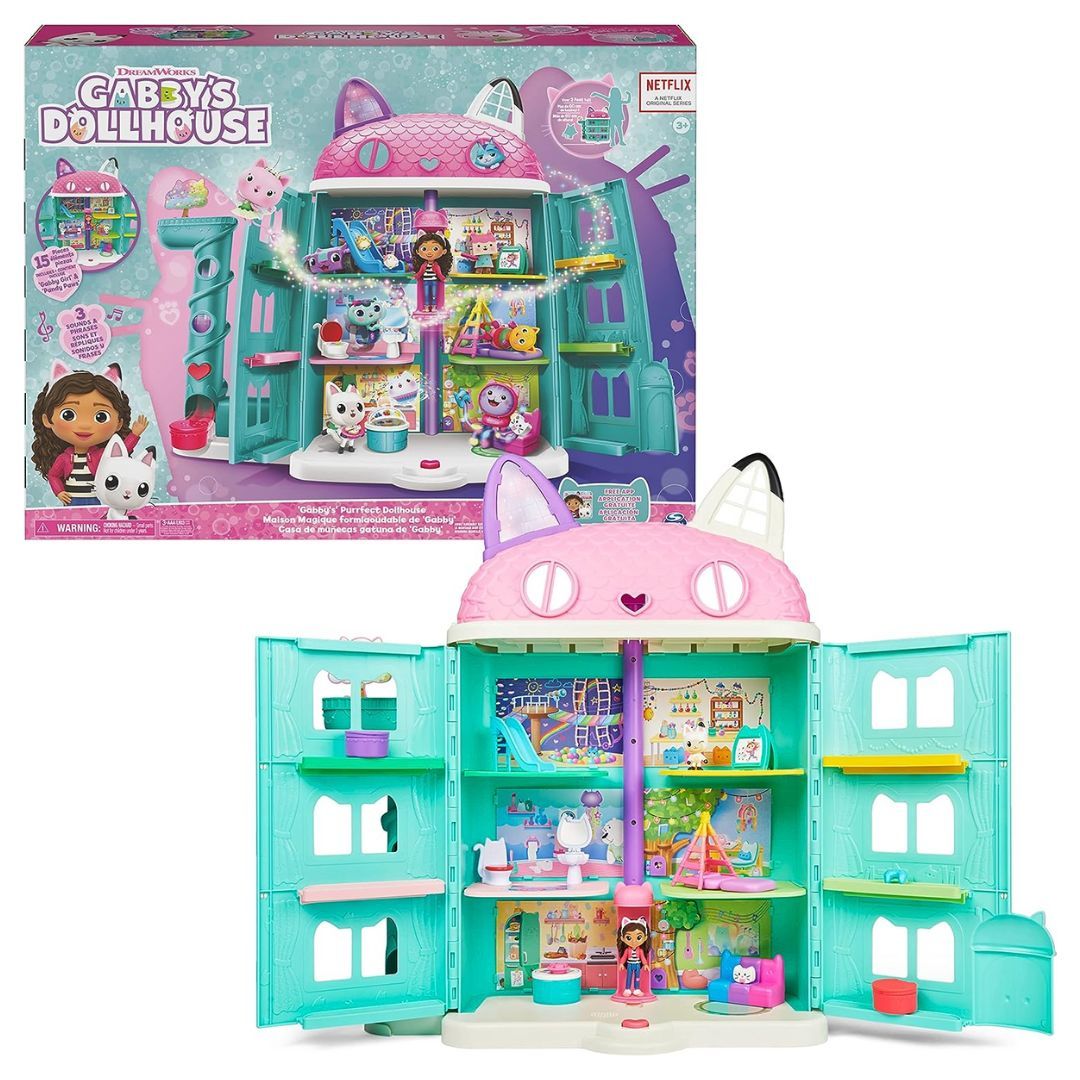 Your little Gabby's Dollhouse fan will go WILD for the Gabby's Dollhouse Purrfect Toy Dollhouse! With a feline-inspired shape and colourful designs, Gabby's Purrfect Dollhouse looks JUST like the one from the show. Your little one can play on 4 floors and explore 7 different rooms, drop deliveries into the tower, ride the Cat-A-Vator to each floor, discover hidden surprises on the room backdrops and so much more. It includes 1 Dollhouse, 1 Gabby Girl Figure, 1 Pandy Paws Figure, 8 Furniture Pieces, 2 Dollhouse Deliveries, 3 Accessories, and 1 Instruction Sheet.
Gabby's Dollhouse Bakey with Cakey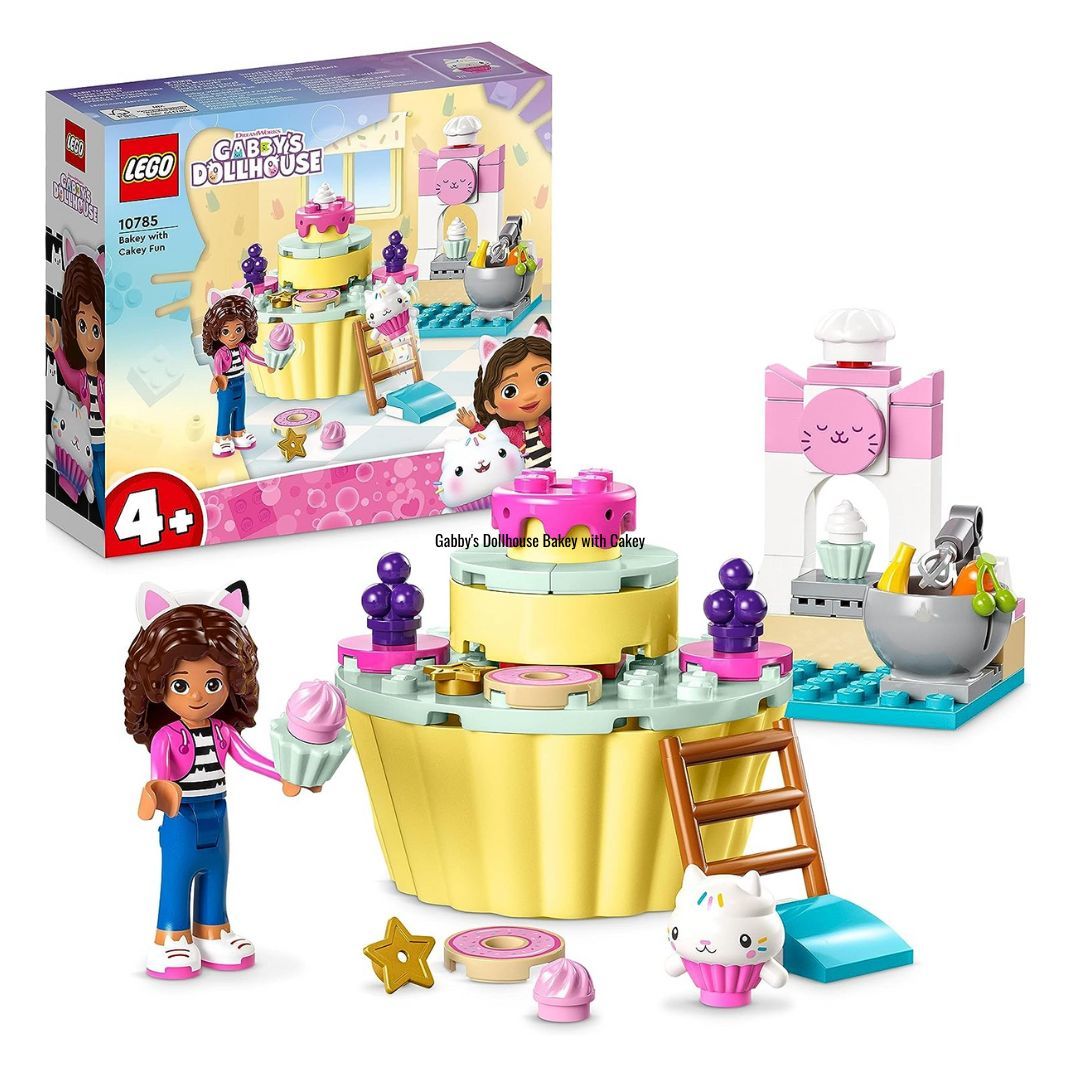 We reckon that your little Gabby's Dollshouse lover would LOVE to wake up to this LEGO set under the tree on Christmas Day! It's a perfect engaging toy gift to keep them busy, and engaging in creative play during the cold winter months. They can decorate the Gabby's Dollhouse LEGO cake with swirls of icing, fruit, chocolate, 2 gold stars accessories and help Cakey with a ladder climb!
Gabby's Dollhouse Primp and Pamper Bathroom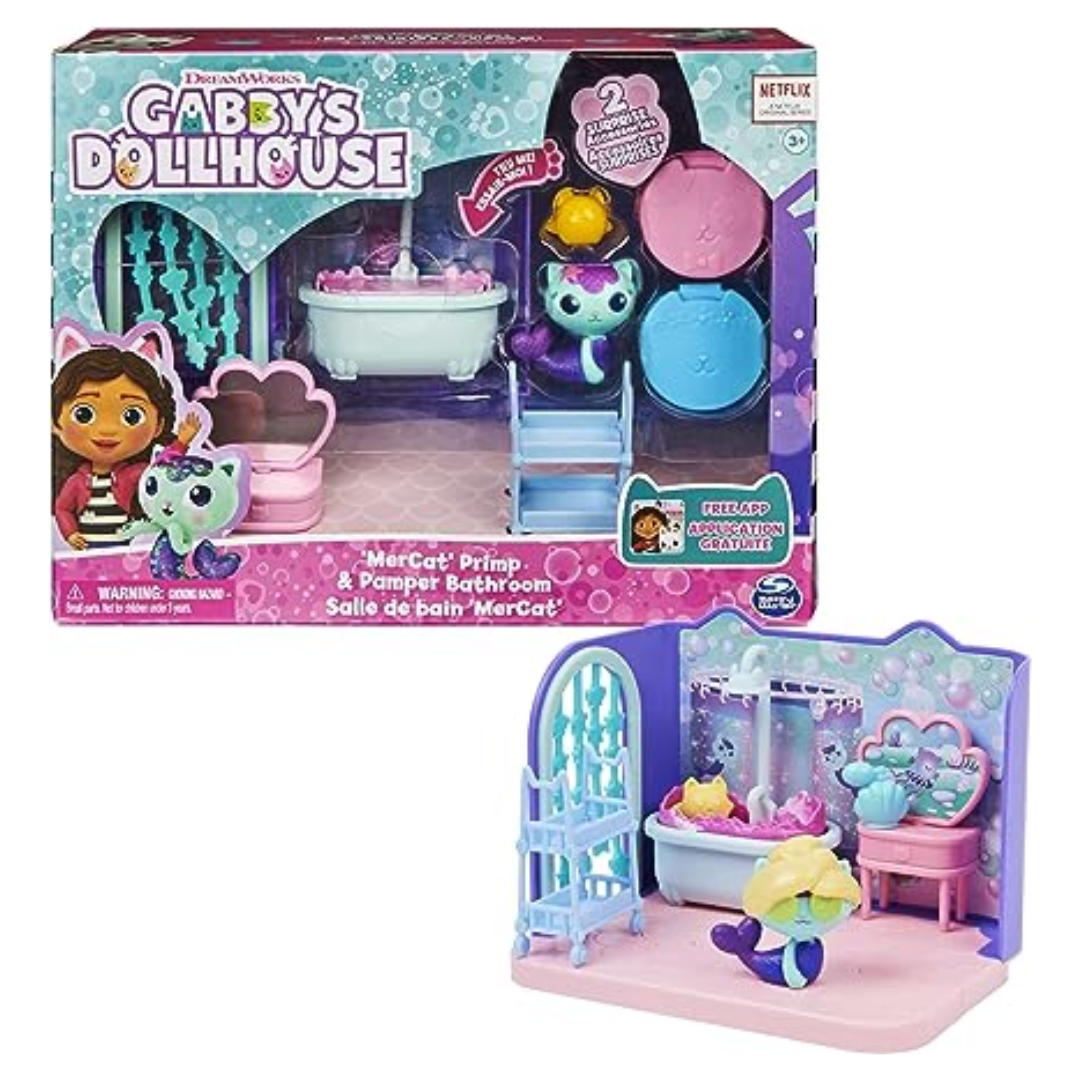 The Gabby's Dollshouse Gabby's Dollhouse Toy Primp and Pamper Bathroom works both as part of the Gabby's Dollhouse, and on it's own as a small compact play set, perhaps for travelling. It promises hours of fun - the bath actually bubbles! Place MerCat in the bath and press down to make the bubbles rise. This toy set also has a bathroom cart and a dressing table that twists to reveal a mirror on one side and an underwater scene on the other.
Gabby's Dollhouse Magical Musical Cat Ears with Lights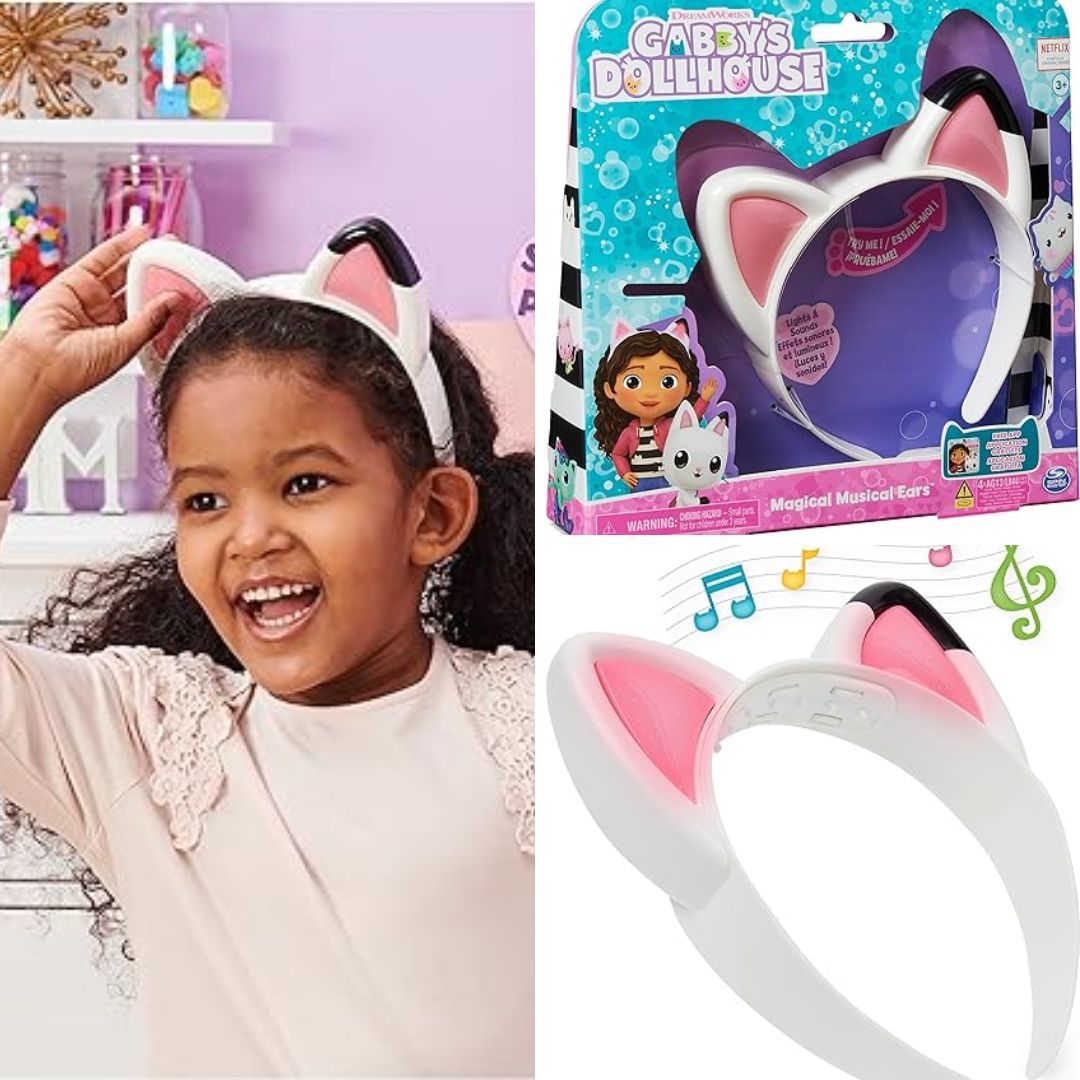 These Gabby's Dollhouse Magical Musical Cat Ears with Lights could make a wonderful birthday or Christmas gift for any Gabby's Dollhouse lover. Inspired by Gabby's cat in the series, they light up and play over 10 sounds.

Gabby's Dollhouse Bakey with Cakey Oven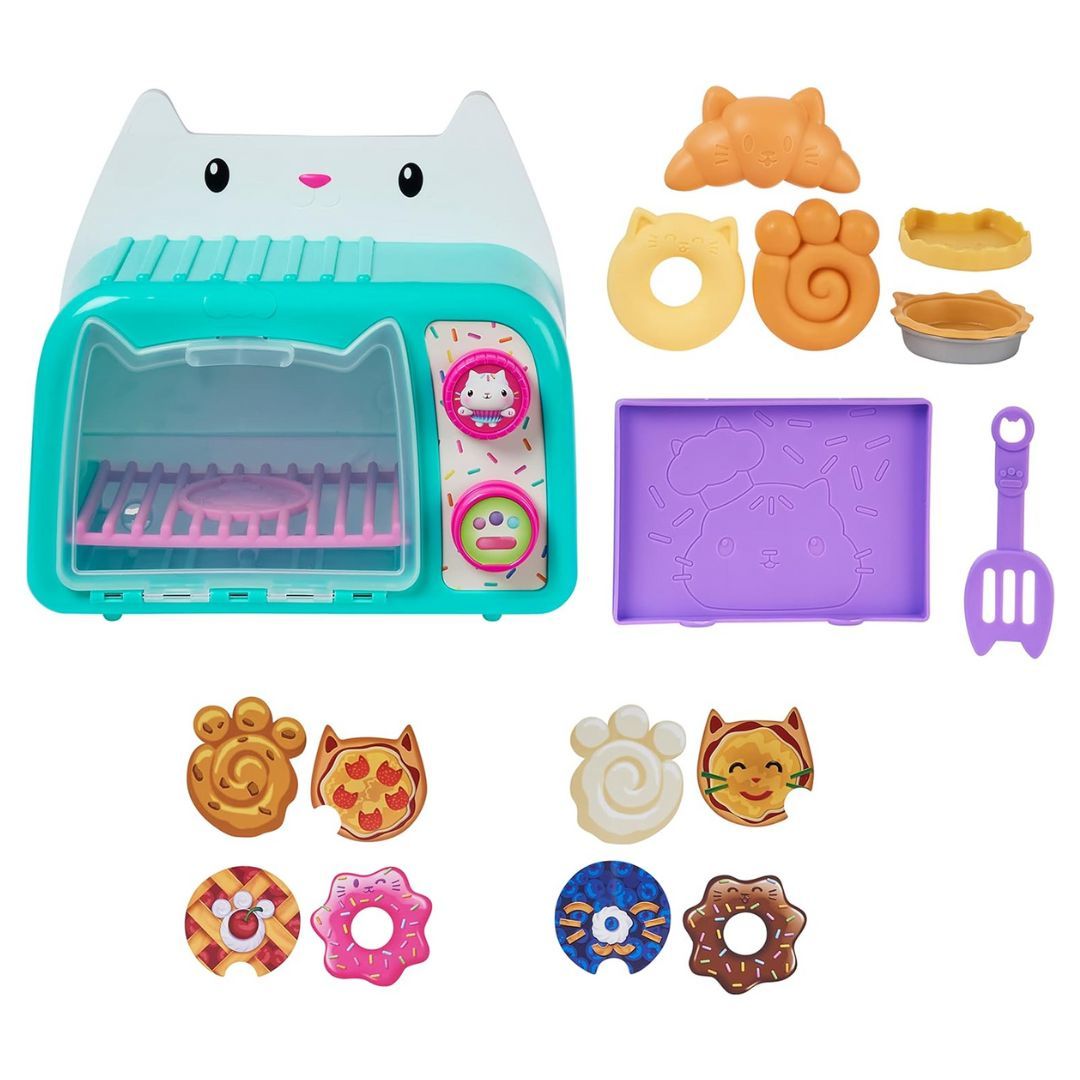 The Gabby's Dollhouse Bakey with Cakey Oven is such an exciting toy! It's packed with lights and sounds, ispiring hours of pretend play fun in Gabby's Dollhouse fans. There's 5 play food pieces and accessories, kids can pretend to bake doughnuts, pies and more, before choosing between 4 double-sided chip-art "toppings" to finalise their delicious treats. It works alongside the Cakey Kitchen Set we featured earlier BUT can also work by itself for more compact play.
Our verdict...
Gabby's Dollhouse toys are a great Christmas and birthday gifting idea; with Gabby's Dollhouse becoming more and more popular, especially in the UK, we're seeing more and more Gabby's Dollhouse toys and merchandise hitting the shelves. We hope that this list has helped you to get an idea of what Santa Claus will be bringing this Christmas!
Affiliate links are marked with an *
Other articles...
Favourite Finds
If you like this product, you might be interested in these too!