We've had the best time pulling together this list of ridiculously cute baby bodysuits. Each one has been lovingly handpicked by the Bump, Baby & You team. We hope you love them as much as we do.
1. For when daddy needs a little helping hand, this "dad you got this" baby bodysuit is a must have for new daddies who aren't totally sure which bit goes where!
BUY IT HERE*
2. Does this "My nappy is just like daddy" baby vest sound about right to you? Definitely one to make dad mum smile!
3. I don't know about you but after a night of feeding and little sleeping, this "I woke up like this" baby vest is exactly what I need to see.
4. A cute way to tell the world that mum and dad "did not stay 2 metres apart" during this 'unprecedented' pandemic and thank goodness they didn't!
5. This tongue in cheek play on words "made in vachina" baby vest is the perfect gift for good humoured expectant parents.
6. When you simply can't choose, these ketchup and mustard baby bodysuits are too cute. Perfect for little twinnies!
7. Create the cutest marriage proposal with this "Mummy, will you marry my daddy?" bodysuit – how could she possibly say no?!
8. This eat local baby vest is one for the breastfeeding mummies out there. Couldn't love the two sized nipples more.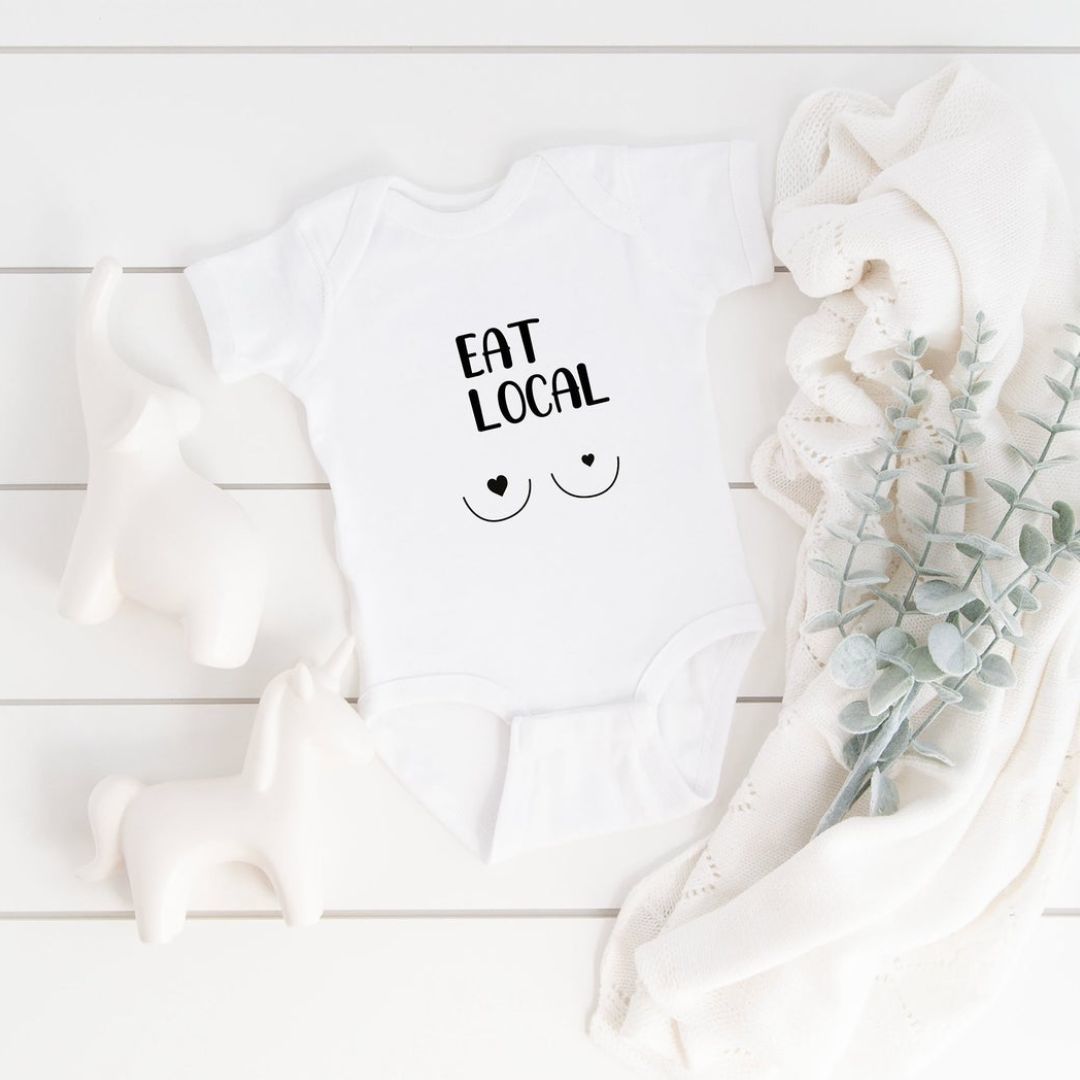 9. Oooo, if you want to stay in your sister / sister in law's good books them this "if you think I'm cute you should see my Auntie…" personalised bodysuit is the one!
10. "There's a starman waiting in the sky…" the ultimate baby bodysuit for any David Bowie fan!
11. What came first…? This "just hatched" bodysuit would make a super cute birth announcement.
12. A personalised baby vest with your animals names on I heard you say? You ask, we deliver…this "my siblings have paws" bodysuit could not be any cuter!
13. Quite possibly the most accurate out of all of the bodysuits we found – "the sleep you have ordered is currently out of stock" is the story of my life!
14. This "I love my daddy and his tattoos" is bound to bring a tear to the eye of inked daddies around the land.
15. These matching twin loves bodysuits need to come with a warning as I don't know about you but they are making my ovaries ache!
16. This "NICU graduate" baby bodysuit would be an adorable gift for any baby who spent time in the neo natal unit.
So there you have it – an overload of cuteness! Why not bookmark this page too so that as soon as you hear that pregnancy announcement you know exactly what you are going to get. Smug zone central!
---
If you liked this you might also like…
The most magical collection for your little muggle
The prettiest baby girl collection at Gap
How Adorable Is This Pink Alpaca Rocker?
Alton Towers Resort is Reopening this spring – and we can't wait!