How are the preparations for your baby's first Christmas coming along?
Are you struggling to decide on the perfect Christmas gifts? It can be so difficult to pick, especially if this is your first baby. What is practical? What would be a waste of money? Well, to save you time, we've put together a list of our top 10 baby Christmas gifts to give you some inspiration and guide you on your way!
Check out our top 10 list here...
1. Sophie la Girafe Baby's 1st Christmas Gift Set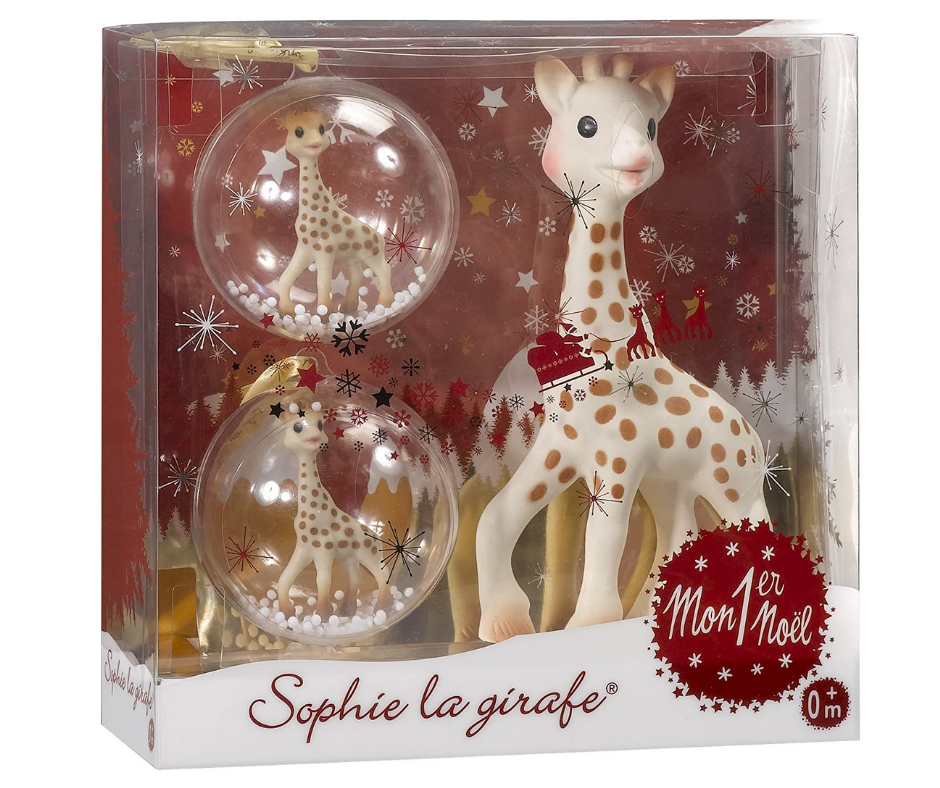 Sophie la Girafe is the most popular teething toy for a very good reason – and now it's available as an adorable Baby's 1st Christmas Set! Includes a Teether and two Christmas decorations, and comes in a lovely gift box.
2. Leapfrog AlphaPup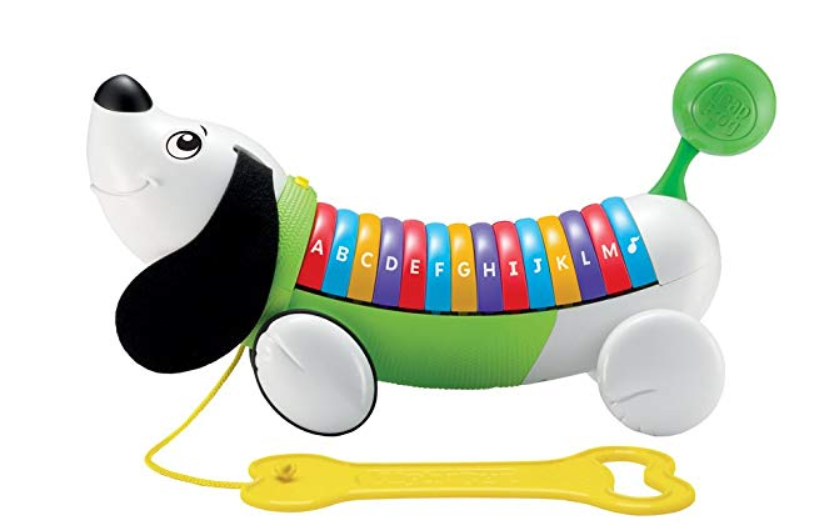 This fab little dog will help your little one become familiar with letters and words as they pull it along. Other colours and animals available too!
3 - Delivery Truck Baby Walker with Blocks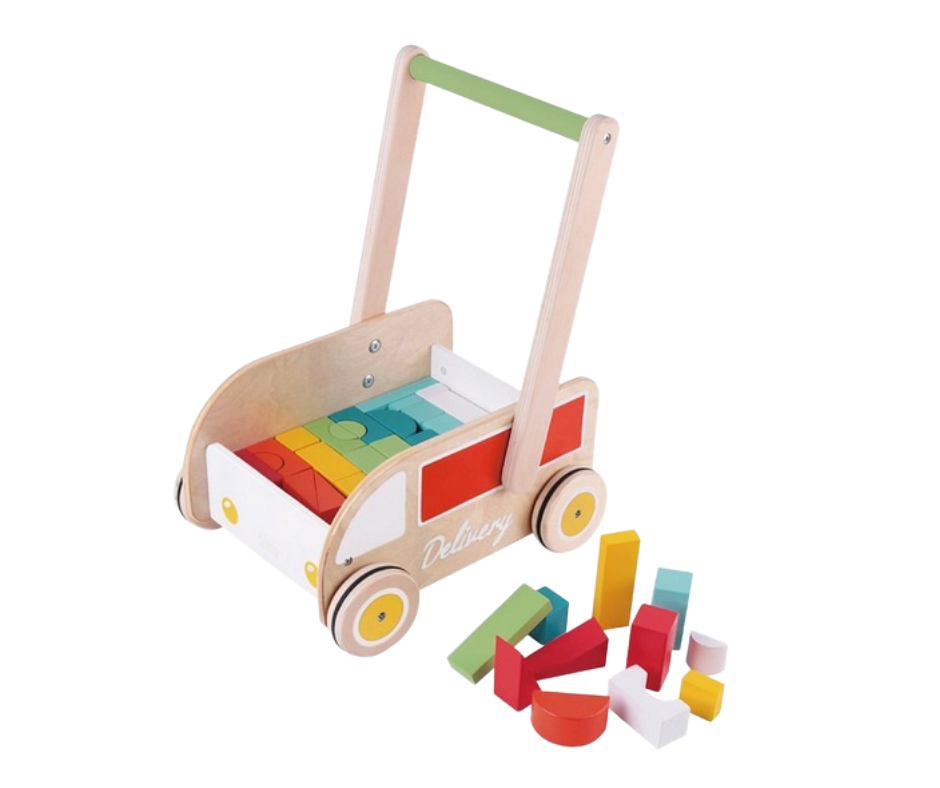 This colourful wooden push-along walker comes with an assortment of exciting wooden building blocks and is perfect for tots who are finding their feet!
4. Bright Beats Dance & Move BeatBo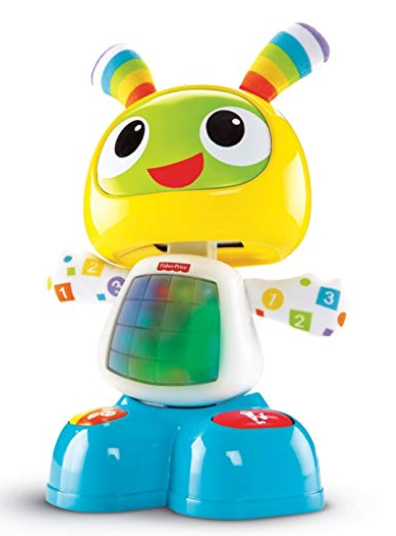 This looks like so much fun! Just press his tummy or his feet for songs, learning content and dance moves!
5. Smart Bunny Rattle With LED Night Light With White Noise

This is AMAZING! It has 6 modes including Songs, Stories, Sound FX, Colour ID, Night Light and Sleep Aid – making it suitable for ages 0-4 years.
6. Clementoni Baby Play Activity Gym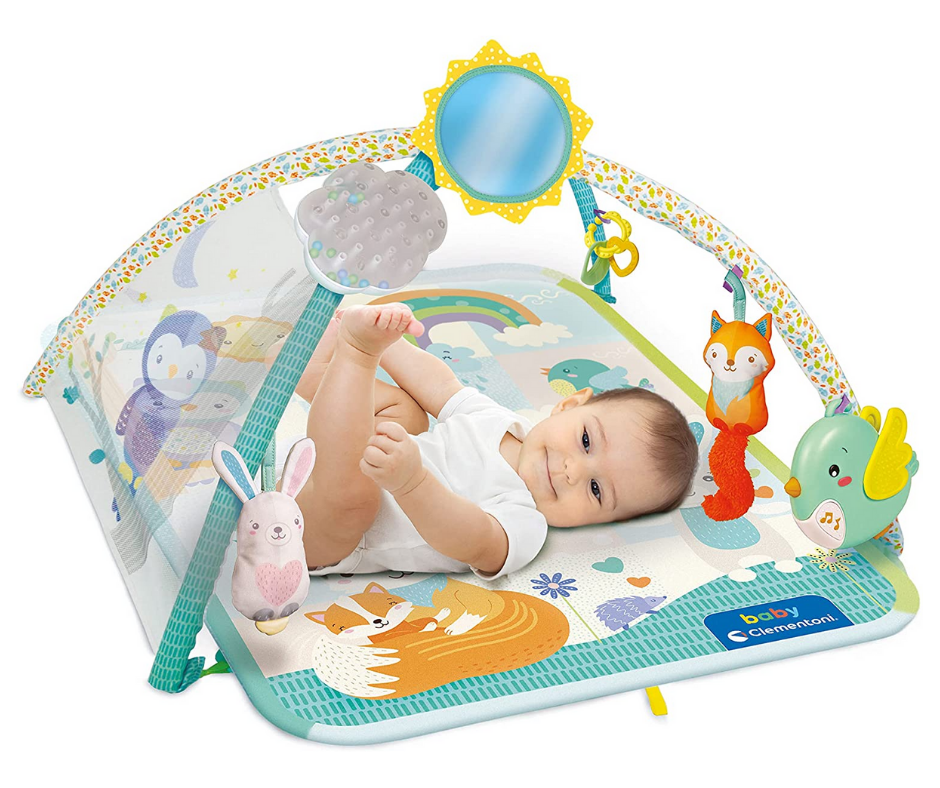 This little playgym is such good value for money - it comed packed with engaging features to help sensory and motor skill development.
7. Roarin' Rainforest Jumperoo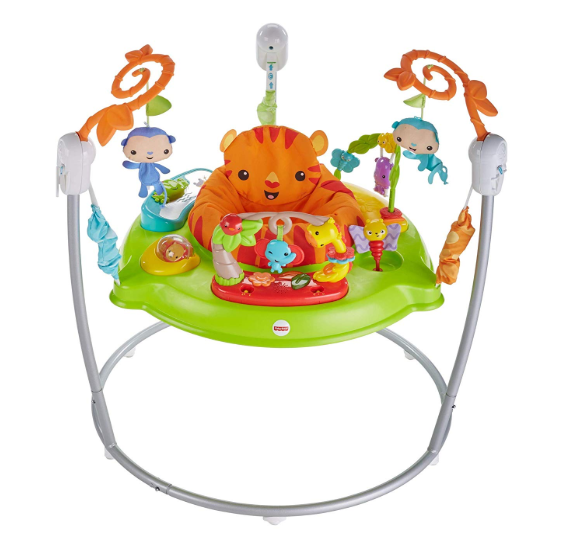 The mummies and daddies in our online community RAVE about the Jumperoo - we know your baby will too!
8. MyChild Space Shuttle Walker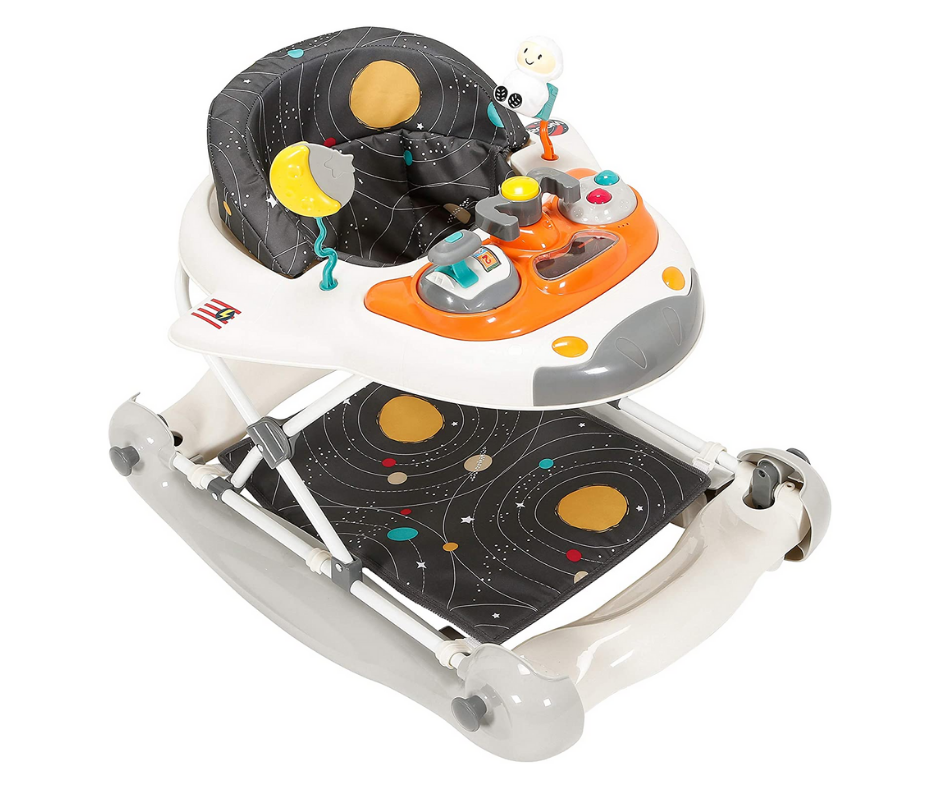 It's one small step for man... and one giant leap for babykind! How cool is this space-themed walker!? The footpad can be removed once your little one is confidently cruising.
9. Piano Music Dance Mat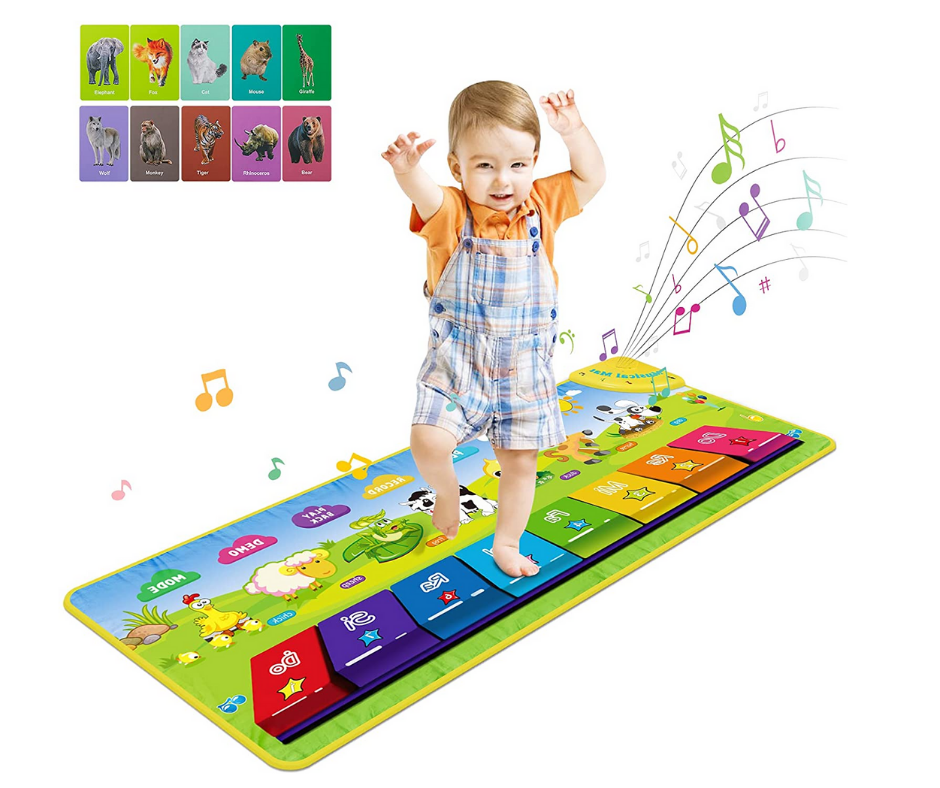 This musical toy will keep your little one entertained for ages – and it's incredible value for money!
10. Fisher-Price Kick and Play Piano Gym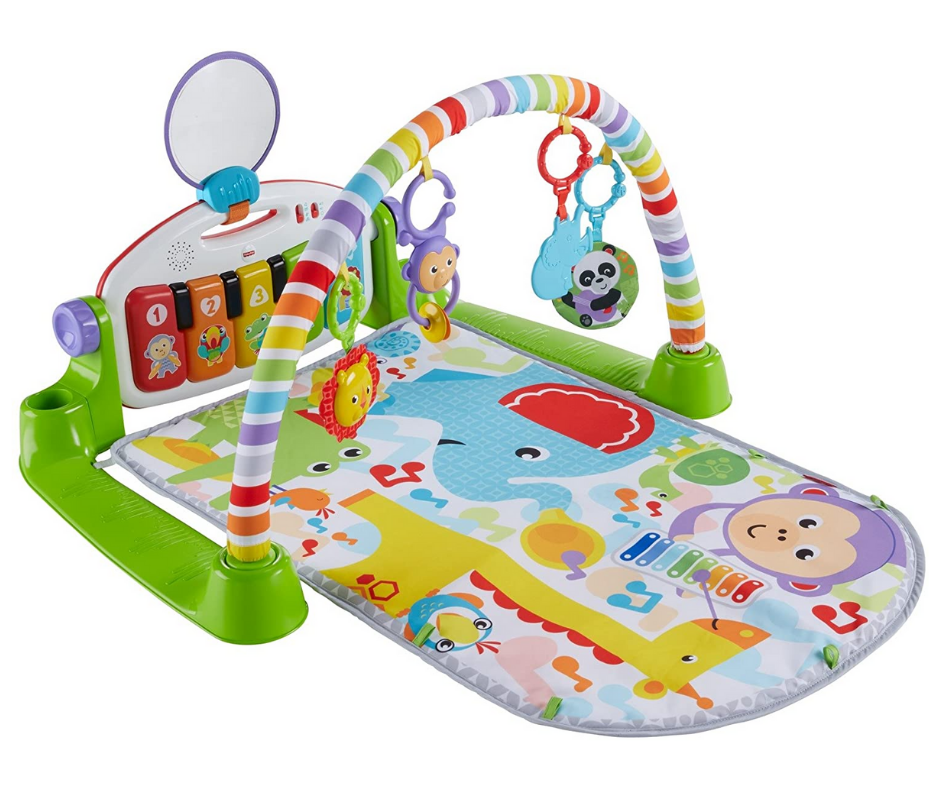 This is one of our absolute favourite playmats! Your curious little one will spend hours entranced by the interactive activities and fun sounds. We think that it would make a lovely Christmas gift for any baby!
Favourite Finds
If you like this product, you might be interested in these too!