I Miss The Old Me
Do you ever go through 'Timehop' or 'On This Day' to reminisce, and end up feeling a little bit blue?
Yup, me too.
Photos of me all dolled up, high heels, tight dresses, living the party lifestyle at university with my friends. Wine in hand, a sparkle in my eye, surrounded by friends, 6 stone lighter, full of 'mojo'.
I miss my mojo.
When I gave birth, Max wasn't the only thing to leave my body… my mojo left too! Lots of mummies are lucky to retain at least some of theirs, but not me, noooooope. Mine came away with the bloody placenta and got chucked into the hospital incinerator.
I miss having friends.
I mean, I do still have friends, but I barely speak to folk who I'd have classed as my 'inner circle' a few short years ago. I suppose I can blame moving up and down the country for that, it's only natural for distance to grow emotionally when it happens physically too. However, friends who I've known for many years from my home town have gone down the drain too – a few by my own choice. Becoming a mum changes your outlook on life and I seriously don't have time for toxic wankers who drain me emotionally, so bye bye! But it doesn't mean that I don't miss the good times that we shared. The friends that I still have, I rarely see due to Max being my priority. Post natal depression & anxiety made it hard to motivate me to socialise, so the damage is already done. I'm painfully lonely.
I miss having time.
Time to self-care. Time to preen. Time to breathe. Time for self-care. These days, 24 hours just isn't enough for this MOMBIE! When we become mummies, our maternal instincts automatically drive us into putting EVERYTHING into our baby, home, partner etc, which leaves us depleted and lacking the energy for ourselves.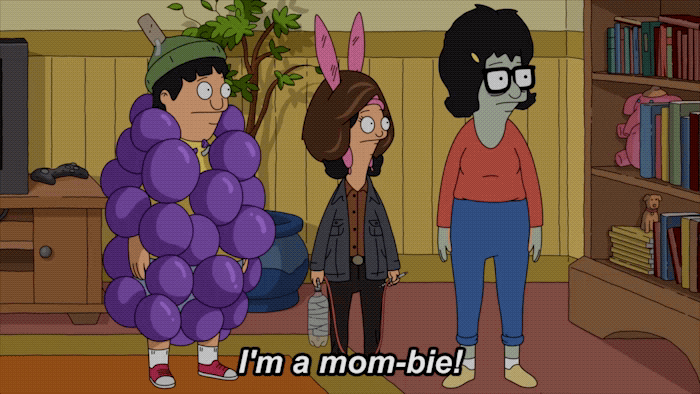 I miss not being anxious about everything, all the bloody time.
I miss being able to leave the house without my mouth drying up, my heart racing, sweat dripping and in tears because I can't find Max's shoes. I was NEVER an anxious person before, but these days I'm a shadow of my former self. Feckin' hormones…
I love being a mum, I love my son, but I miss the old me. What am I going to do about it?
It's taken me a LONG time to open my eyes to the fact that I am ultimately the only one who has control over making changes that will make me happier, and bring back elements of the old me. I will never be the same, but I will be better. New, improved.
I miss the old me, but I need to stop being so hung up on a person I will never be again. I need to open my eyes to the improvements I've made, rather than the negatives.
I'm far less selfish.
My priorities have dramatically shifted away from booze and parties, to more productive outlets.
I've learned so many new life skills through being thrown in at the deep end.
I'm a mummy to the most GORGEOUS little boy, who is worth all the changes and upheaval in the world
I have the power to make myself happier and make the changes I need to make…
I'm doing Slimming World to gently lose my baby weight, which is working.
I'm forcing myself to go out and meet people – as anxious as I am, the more I get out the easier it will get.
I've set a routine – I am very slapdash as a person in general which doesn't help with time management. Setting a routine has helped me to find the time for personal care.
I'm waiting for a referral for my anxiety.
I miss the old me. But it isn't the end of the line.
---
Can you relate? Share your experiences in the comments.
Love from Katie. Xx
Join the fun at our Facebook group – Bump, Baby and You.
Follow us for updates on Instagram – BumpBabyYou.
Tweet us – Bump, Baby and You.
You can follow my personal account – @KatieAtBBY