Wooden toys are making their way back to a local Aldi near you.
From today until Sunday the 22nd of October, you could get your hands on some seriously awesome wooden toys, at brilliant prices. With Christmas just around the corner, you should take a look at what we spotted. With their last event similar to this causing a huge stir, these are estimated to fly off the shelves within hours – SO get there bright and early, as these deals are in-store only.
Our top picks from the Aldi Wooden Toy event...
Aldi Wooden Play Kitchen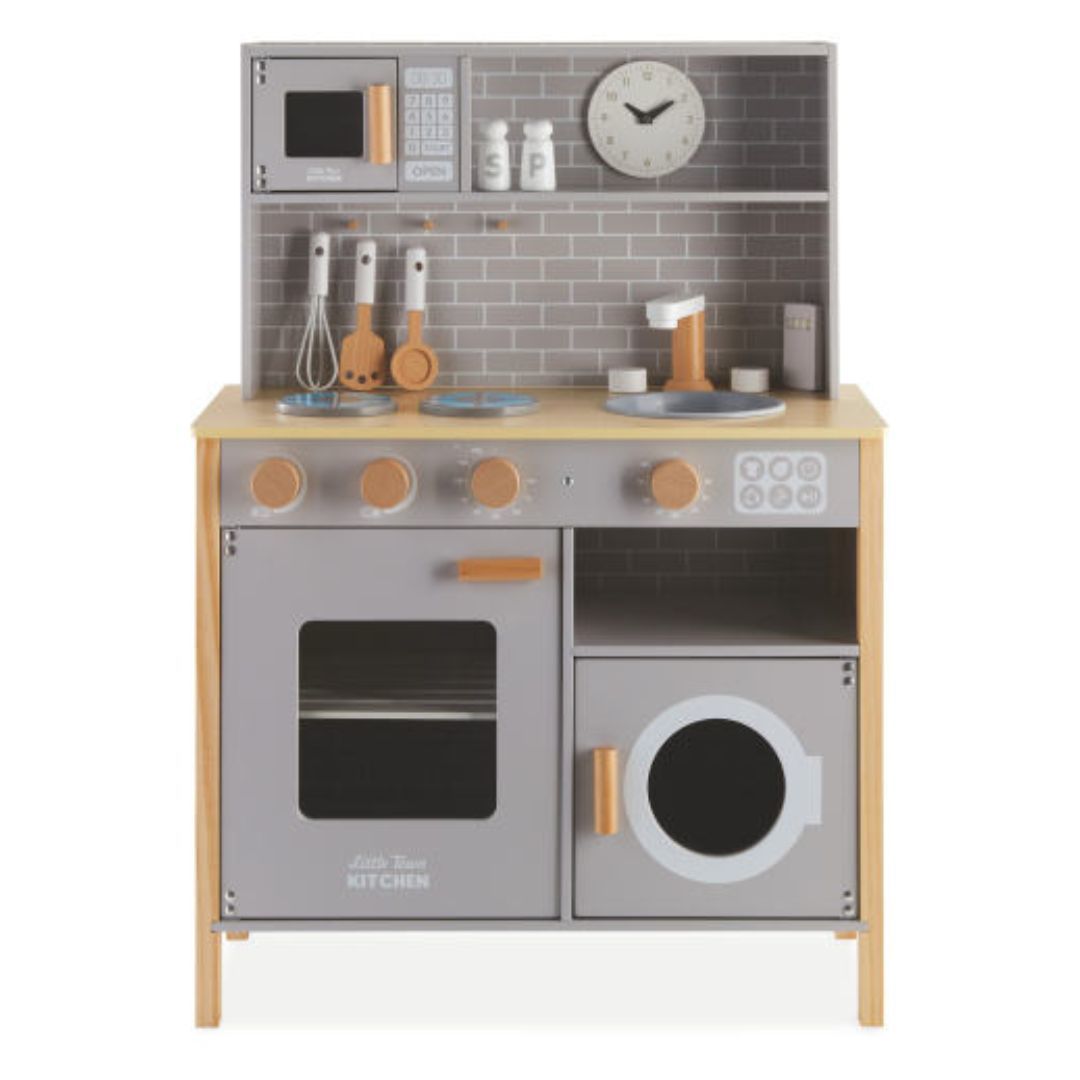 This Little Town Wooden Toy Kitchen is perfect for future chef - it includes all of the essentials that come in a real kitchen; a back panel, a sink with a tap, a washing machine, a microwave, an oven, 2 hobs and a clock with movable hands. There's loads of the functional and fun accessories that are included too, guaranteeing hours of exciting roleplay fun. Even better... this is only £34.99!
Aldi Wooden Barbie Creation Station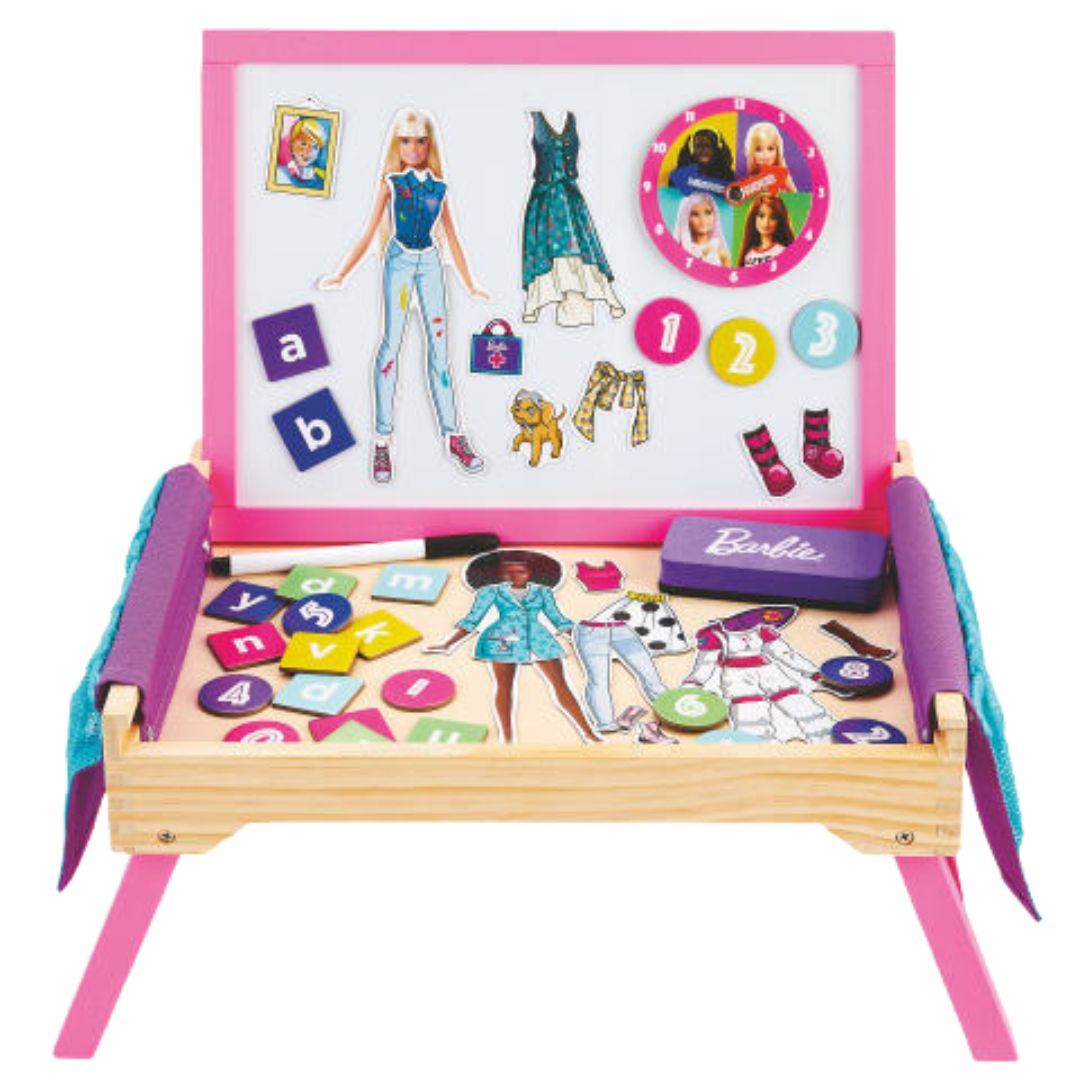 Oh my! With Barbie all the rage once more, this Aldi Wooden Barbie Creation Station would be a WONDERFUL Christmas gift! At only £19.99, it's well worth every penny.
Aldi Wooden Climbing Arch and Climber/Slide - sold separately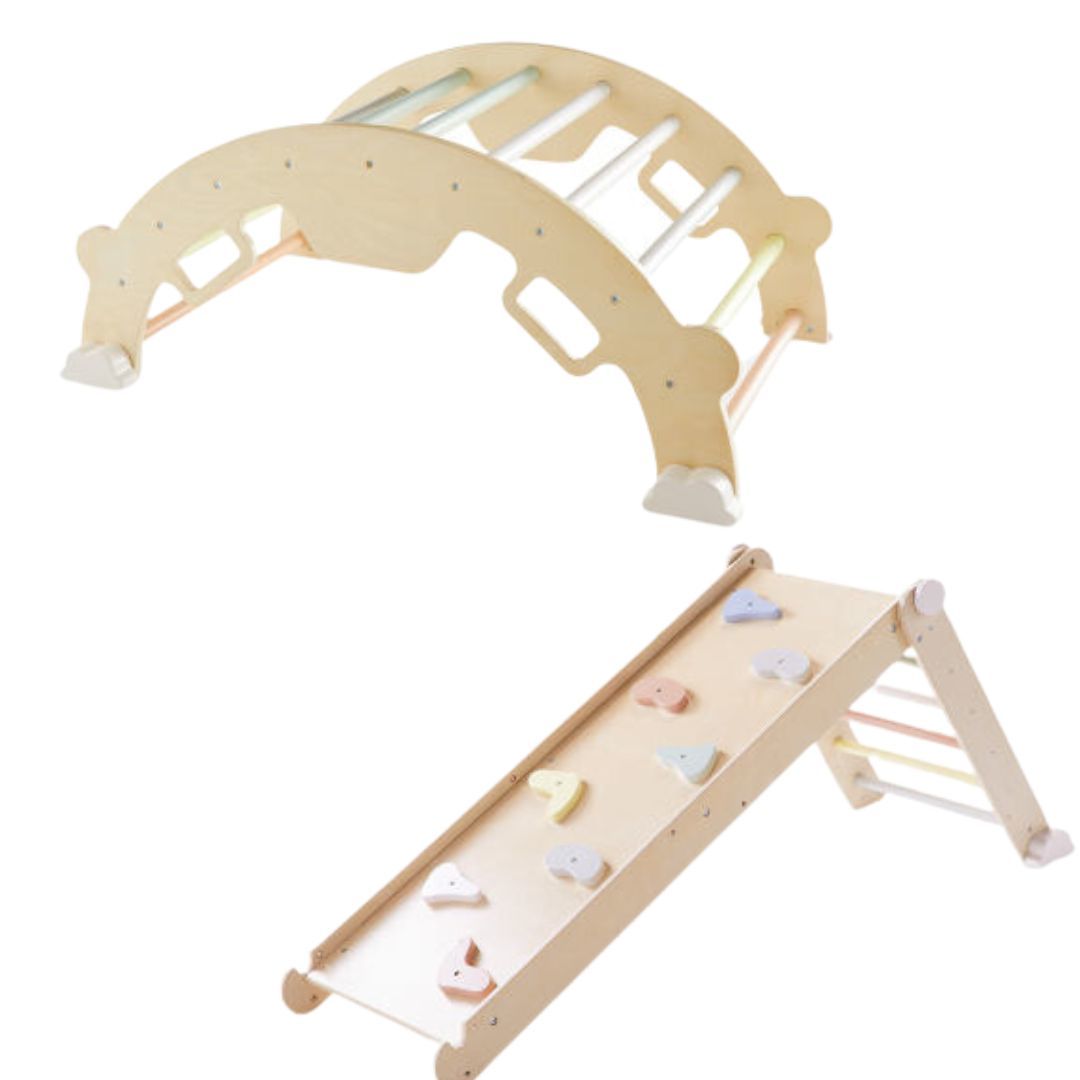 We're huge fans of Montessori play, and this wooden arch and ramp that doubles as a slide and a climber could be great gifts for your active toddler this Christmas. These prices are incredible - they're both £49.99, the best and most competitive price we've seen for wooden indoor climbing toys so far.
Aldi Wooden Laundrette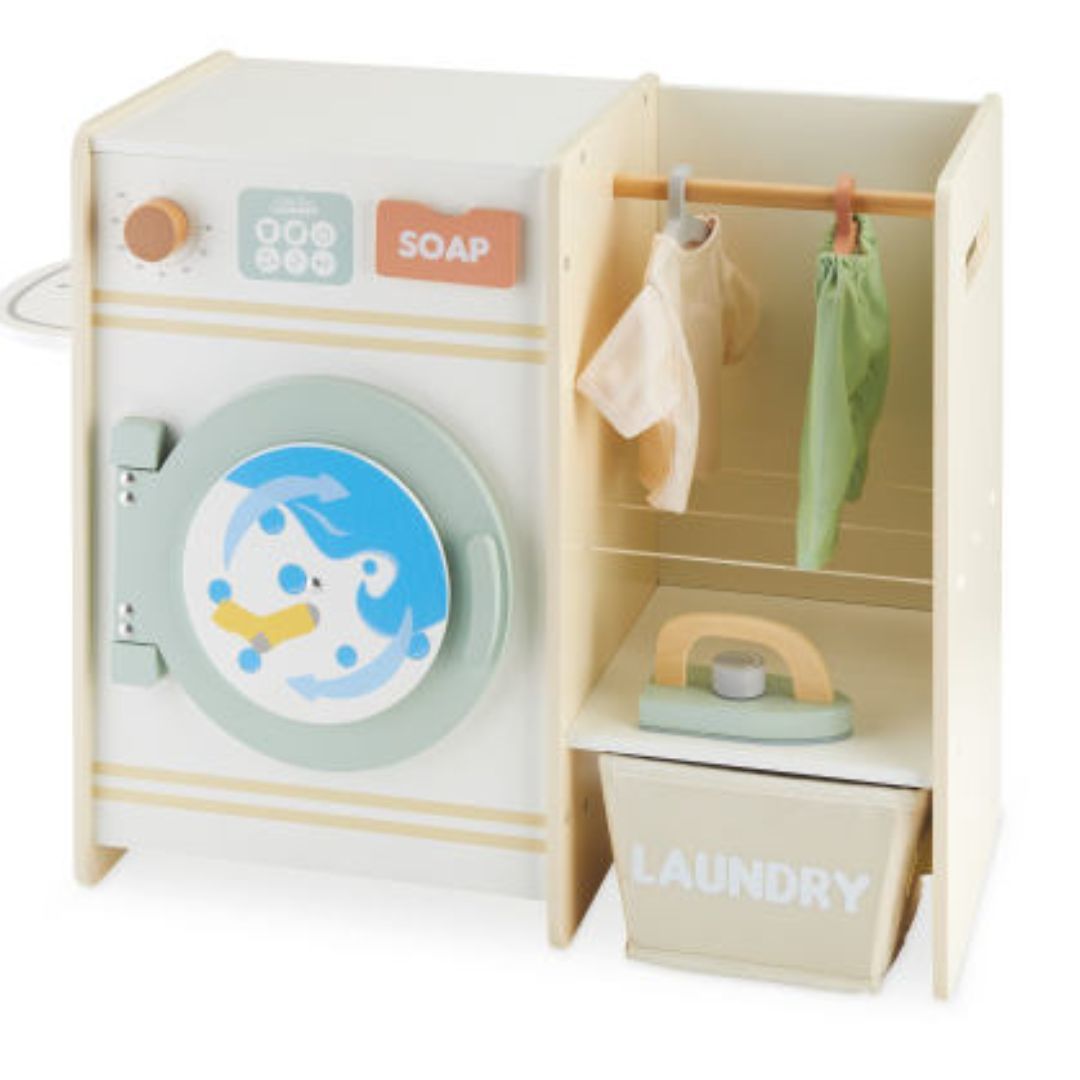 We reckon that your little one will love this Little Town Wooden Laundrette. It comes with fun accessories, so that they'll have everything they need to play out their next roleplay game.
Aldi Wooden Play Supermarket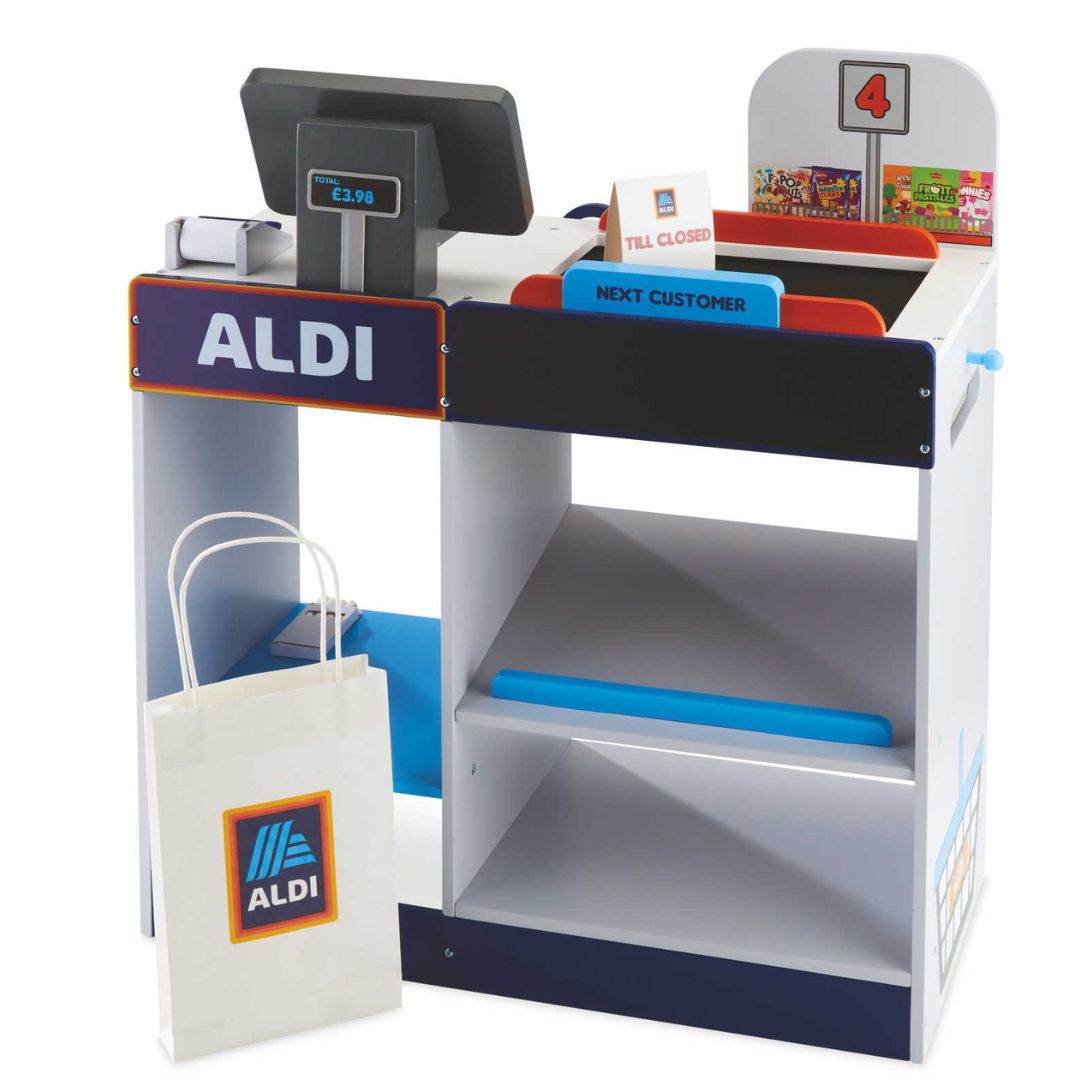 We can't believe that this Aldi Wooden Play Supermarket is only £29.99! It includes a built in conveyer belt to add your groceries on and a till with pressable buttons and till roll. It also comes with a next customer sign and a closed till sign. There are notes and coins in the till, adding to the realism of the roleplay and teaching your children valuable counting skills.
Aldi Wooden Play Sweet Shop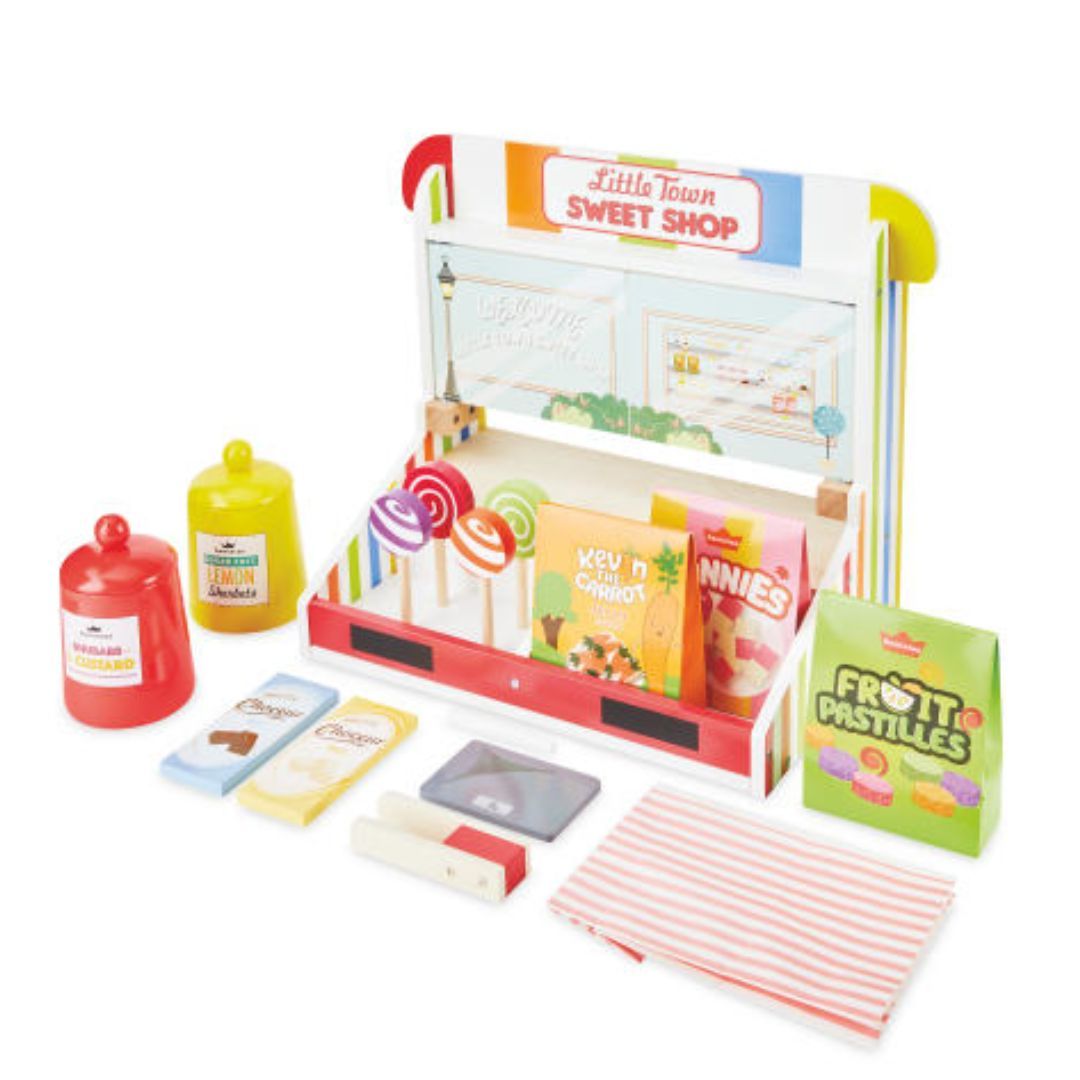 This adorable wooden roleplay sweet shop is a great find in the Aldi wooden toy event, and it's only £19.99. It would be a great addition to the shop set up with the Aldi wooden play shop we spotted above, wouldn't it?
Our verdict...
For the best quality wooden toys at unbelievable prices, get on down to your local Aldi TODAY!! Stock won't last for long and with Christmas preparations underway, it's well worth being prepared. We're massive fans of the wooden toy range at Aldi - our little one's wooden kitchen and easel from four years ago are still going strong - and think that your children will be so pleased to open these on Christmas morning.
Affiliate links are marked with an *
You might also like...