My struggle with anxiety and depression.
Hello my fierce bunch of sleep deprived readers!
For a long time, depression has been a hard ball for me. I was recently diagnosed with PTSD (Post Traumatic Stress Disorder) and OCD, two things which I never thought I'd hear, and all of this was after having my daughter. Nothing she has done personally has made me this way, in fact, she makes it better. But, there are things that have happened to me that I never thought would rear their heads again, which have came back to bite me in the bum.
Events from my childhood have crafted me into a huge ball of cotton. I just want to wrap myself around my daughter so that she never experiences some of the horrors that I endured. I don't want to go into too much detail as they aren't pleasant, but my OCD has stemmed from that. I am constantly checking on my daughter, making sure she is safe and okay.
My PTSD is also a result of the events during my childhood and also from being diagnosed with a clot. I feared it was the end for me, so I shut down completely. Even when I got better and was well in myself again, I feared the worst. I am doing CBT (Cognitive Behavioural Therapy) which is such a huge help. This involves speaking to someone who doesn't know me or my story, someone who I can start a fresh sheet with and someone I can confine in.
---
I asked my therapist, will I get better? Will you make this all go away? Am I crazy?
---
My biggest fear at the minute is coming off the drugs that have helped prevent more clots. I am due to come off them in the second week of October. I am both excited and petrified to be on my own. I am frightened that everything I went through will come back to haunt me once more and what if I am not lucky this time around? My next baby will be full of blood thinner as I will have to take it from the stages of trying for the baby, until 6 weeks after it is born. It's scary, but I love being a mummy, which makes it all worthwhile.
My OCD revolves heavily on my daughter. I get anxious doing daily things like nappy changes and baths, I get worked up over taking her out on my own and over pack for any emergencies, leaving me flustered by all the stuff I am lugging around. I breastfeed too so I am over prepared with how I manage that situation. There are a lot of things I do, that I've been told to stop doing… and that is the hard part. My therapist has told me that when I become anxious, I have to tell myself that it's okay for me to feel like this and that it will pass, I will get out of this okay. Some days are easier than others. My bad days don't see me out of bed, my mother in law comes over to get my daughter out of the house, away from my negativity. But thankfully I haven't had one in a few months and I put this down to the CBT.
With anxiety you can get yourself worked up really quickly, sometimes so much that you burst! There have been more than one occasion when I was trying so hard to calm down my colicy baby, getting naked to do skin to skin with her and meeting all her needs, but nothing was working that I would have to pass her to someone to either scream into a pillow and cry, or just stand out side to admit defeat. Being tired, hungry and desperate for a wee doesn't help your moods but it got easier, the older Phoebe got and the more I learnt to understand her. Because after all, she is her own human being now. She has her own personality and her own wants and needs.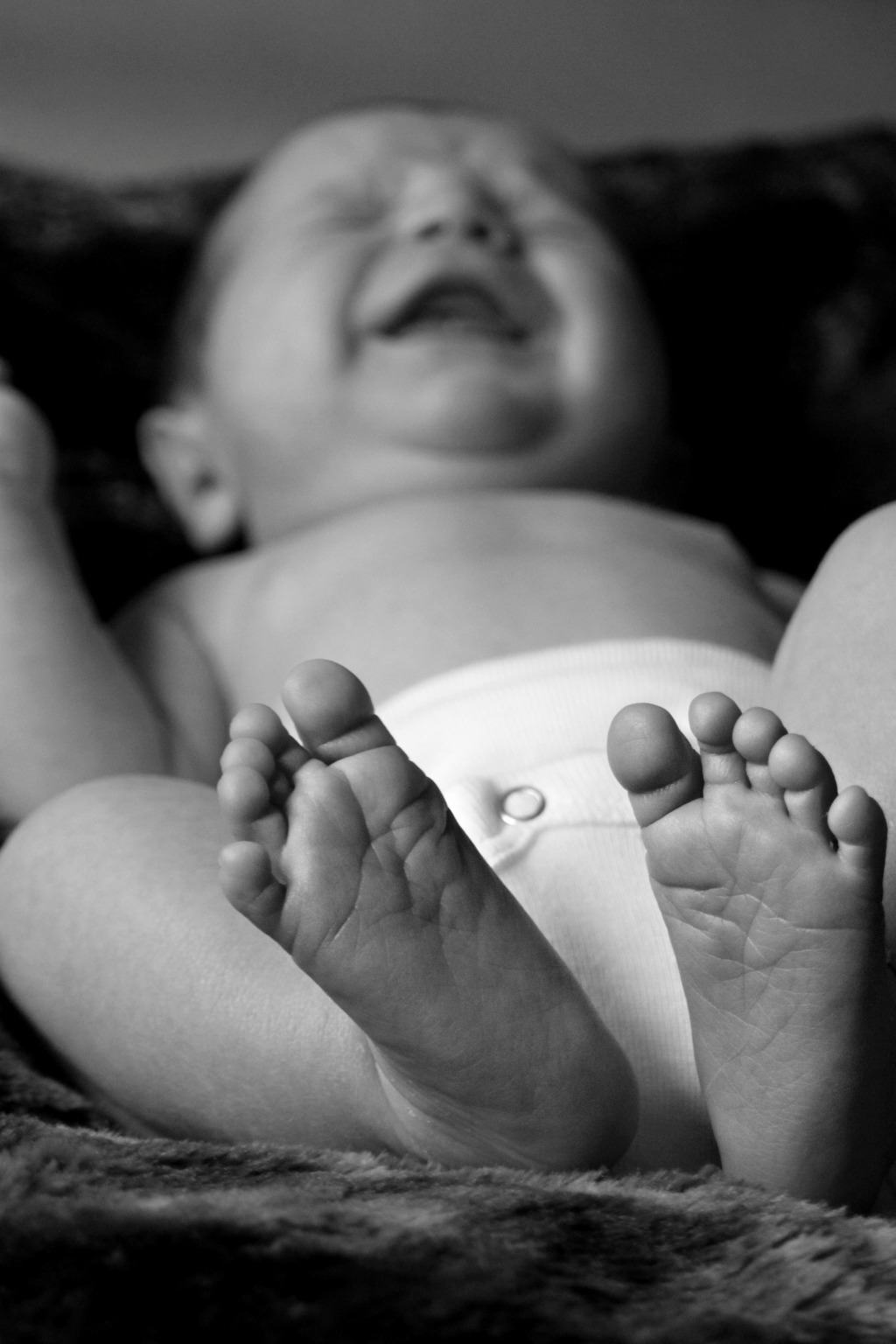 My depression is something I suffered with on the back of my anxiety. I first realised I had anxiety when I moved in with my then boyfriend. I had broken up from an abusive relationship a few weeks before and whilst leaving the relationship, it felt like my ex stripped me of my confidence. I was left feeling empty, vulnerable and very emotional. Over the years my husband has done an amazing job of piecing me back together, one day at a time and for that I'll ever be grateful for.
---
When I'd have an anxiety attack, I would struggle to come back around from it. I felt broken. I couldn't function normally, I'd feel drained and tired. Just wanting to shut off from the world and to be left alone.
---
I am being treated for generalised anxiety, post traumatic stress disorder and OCD.
CBT is free on the NHS, if you have a child under a year. The same applies if you are pregnant, you are classes as high priority. I didn't start CBT until I was 35 weeks pregnant, when I got to my limit. I stopped after my daughter was 5 weeks and re-started at 5 months old. CBT was my main source of help, because I breastfeed, I wanted drugs to be a last resort and if I needed them then I wouldn't hesitate taking them. I just wanted to see how I got on first.
If you feel like you need help then please speak to someone. Whether it be family, myself and the ladies on the group, a doctor or your MW/HV. Speak to someone. They can help. You will get better.
Anxiety, depression and worry are all things that come with extra hormones when you make a baby. Not everyone can cope and this doesn't make you a bad parent. Not even in the slightest!
---
It is TOTALLY normal to feel like the world is getting on top of you or you just cannot cope with your thoughts. I have been here. I am proof that it will get better, you just have to talk to someone.
---
If anyone has any stories to share, I'm positive a mummy or even a daddy in the same situation could do with reading more than one story.