'We never truly appreciate the things our parents did for us until we start doing the same for our children'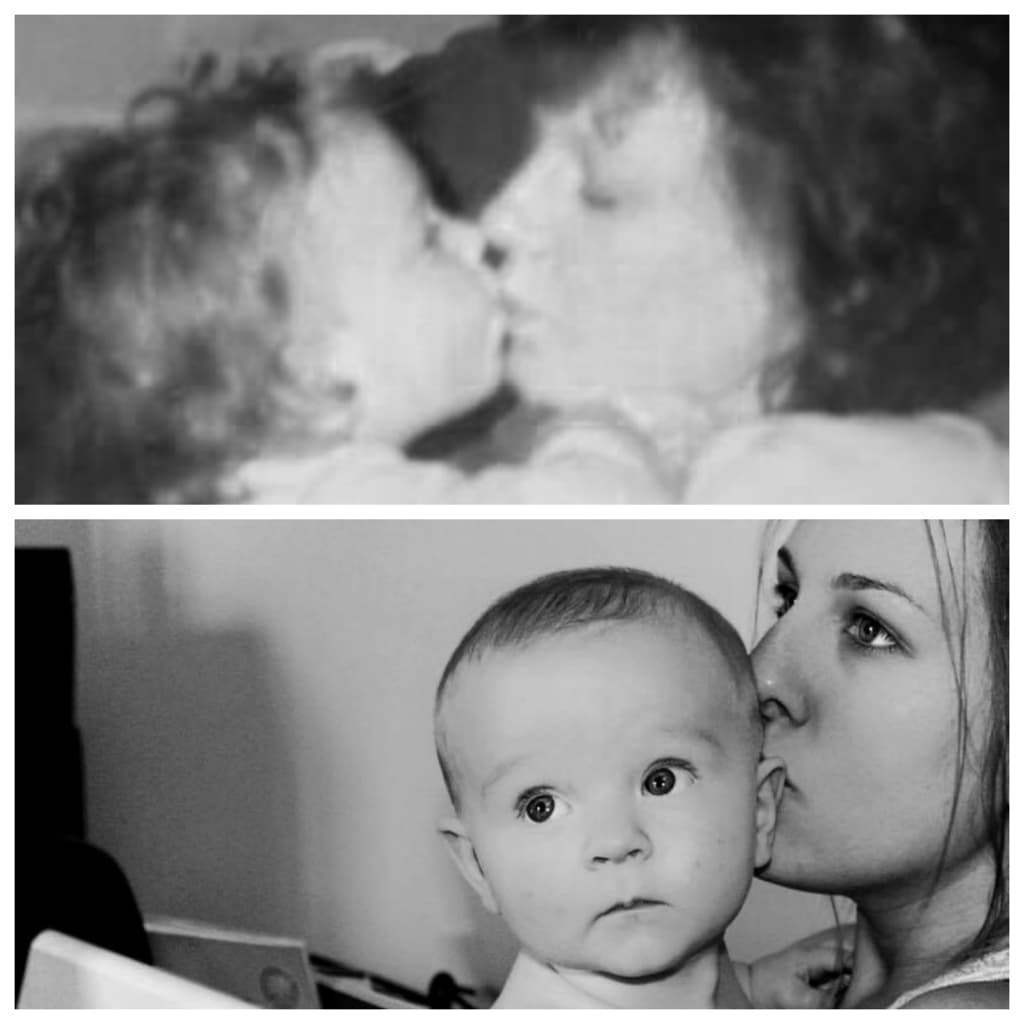 There is a woman, we all know one, but mine. A wife, a daughter,  a sister, a friend, a busy nurse, a wet shoulder and a total pain in the neck. Karen, a Mother of two.
Since I can remember, I have always been a daddy's girl. I would always chose my dads knee to sit on and it would always be my dad that got the hugs and kisses. As much as I love my mum, our personalities clash like two gigantic meteors at a gazillion miles an hour – Whoosh bang and we have had another argument and we aren't talking for a week. My poor dad stuck as man in the middle as always.
Dad on the other hand. He's always been my hero in shining armour. He will always be my favourite man on earth with his witty jokes and funny comments that have kept me laughing from the very beginning. My dad has always received the love and appreciation he deserved. Looking back now at my childhood and definitely my grumpy teenage years I find it hard to understand how my mum didn't lock me up in a cold dark room and throw away the key.
3 years ago now my partner Jordan and I plucked up the courage to pack our bags and move as far away from home as physically possible, to a new life in New Zealand. Looking back now I was strong to say the least, but still I had my down days, miserable lonely meltdowns due to not seeing family and friends. Who did I always phone first? It was my mother, and that time 3 years ago I realised it has always been mum on the other end of the phone to me when I am at my weakest. I am not sure how or why but she always knew the right thing to say. She was a human pain killer. It only took me 23 years but this was the beginning of really discovering my appreciation for her.
Late last year in October, our beautiful little baby boy entered our lives. As like any new parent my life changed over night. I was in awe of this little human. Besotted. Learning to breastfeed Noah was tough on all three of us. So was the sleepless nights and complete screwed up routine we followed until we got a pattern in place for him. I juggle feeding baby, rocking baby, feeding myself, drinking water, cleaning the house along with making sure nappies are changed and assuring that he was getting adequate tummy time and interactive play time with me. Some days I am counting down the hours until dad gets home to help and I get a well earned rest. Then it occurred to me, I have one baby. I have pacifiers, I have instant bottle warmers, I have an electronic vibrating baby bouncer and a phone that plays white noise and rings and texts people when I need help.  All these awesome inventions that make my life all that easier. I have one baby, and I still find  some days hard. This is when it really did hit me…
What did our parents have back in the day?
What did my mum do when my dad went back to work? There was no mobile phones when I was born, she couldn't just pop 'Ewan the dream sheep' on to help me fall asleep. When I cried like a Shewolf she held me close and she most probably rocked me to sleep each time whilst multi tasking with warning bottles on the hot stove, changing, cleaning. The list goes on. There was no internet back then. Instead in the limited time she had she probably read books. She did this with TWO babies. The moment this sunk in is the moment I finally felt true appreciation for my mother. She too held me in her tummy for 9 months and for 23 years I has the audacity to speak to her like dirt on the bottom of my shoe.
So..
For all the days I was ignorant, and for the days I wouldn't wash my own dishes. For them many MANY rent free years spent at home watching YOUR TV and eating the food YOU make without a single word mentioned. I know this will never be enough but thank you for everything.
I look in the mirror now and I am proud of the mother I am. I look in the mirror and see you. I can only wish that Noah appreciates and respects me as he grows up. But if he doesn't. If he is the grumpy hormone filled teenager I was that had an answer for everything, I know that one day when he becomes a Dad, he will understand the importance of appreciation too.
To both my Mum and Dad, thank you for bringing me into this world and making me the person I am today. I love my life because of you both and I will make this promise to you that Noah will get all the opportunities in life that I did growing up. We love you very much !!
xx