The Jumperoo has to be one of the best yet biggest, space hogging must haves of all time! So can you imagine our despair when we discovered that it folded up to approximately half it's size.
Mummies and daddies everywhere are groaning in dismay now that this is becoming common knowledge – knowing this hack could have been handy for so many of us manic, space-deprived parents.
Here's a pic of how much space you could have been saving all this time had you known…
There are quite a few different styles of Jumperoo but the concept remains the same across the board; press the buttons on the base tube, and push inwards. Boom! If you're unsure which bits to press the diagram below should help…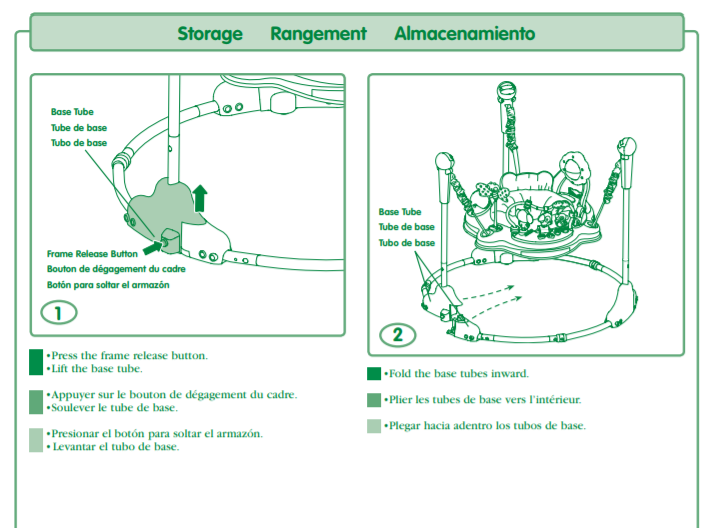 ---
Did you know that it did this? Game changer or what?!
*affiliate links are marked by an asterisk