Do you struggle to get the kids to settle at night? Or do you perhaps find it hard to drift off to the land of nod?
Well, this product may be the solution! Little Angels Massage Mist, which contains calming lavender and chamomile (and isn't tested on animals) is hypoallergenic, paediatrician approved and dermatologically tested. It's perfect for a soothing, relaxing baby massage before bed time, and it could be a gentle solution to unsettled bed times.
A very happy mummy posted on Facebook to share her brilliant find with other parents;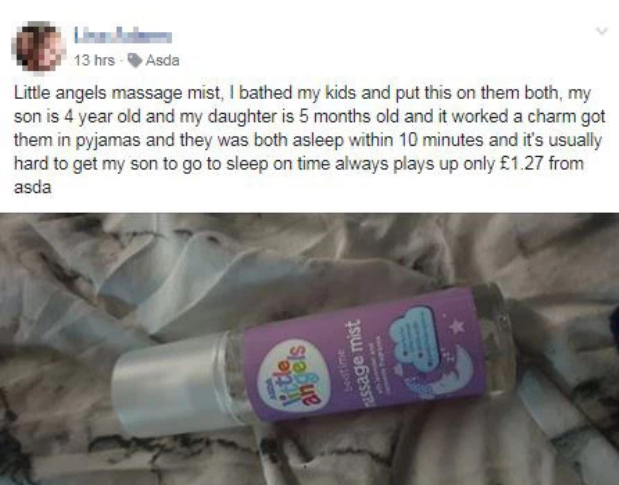 Tell us if it's worked for you in the comments… We'd love to hear if it's successful for other mummies and daddies!
Love from Katie. Xx