September 2019 is a month long campaign aimed at promoting organic living, and educating the public on organic farming practices & produce.
As parents, this is pretty relevant to us! You've probably seen 'organic' labels everywhere, when buying baby food, baby clothes or toys, and you may have wondered what the significance of this is. Here, we'll be delving into the meaning behind 'organic', why it's a great option for us as parents, and where we can find the best organic goodies for our babies.
What does 'organic' mean?
Organic Farming is a method that keeps farming as close to nature as possible. The Department for Agriculture and Rural Affairs (DEFRA) has stated that;
'Organic food is the product of a farming system which avoids the use of man-made fertilisers, pesticides; growth regulators and livestock feed additives. Irradiation and the use of genetically modified organisms (GMOs) or products produced from or by GMOs are generally prohibited by organic legislation.

Organic agriculture is a systems approach to production that is working towards environmentally, socially and economically sustainable production. Instead, the agricultural systems rely on crop rotation, animal and plant manures, some hand weeding and biological pest control'. DEFRA 
The Soil Association is another fabulous resource for anyone interested in organic produce!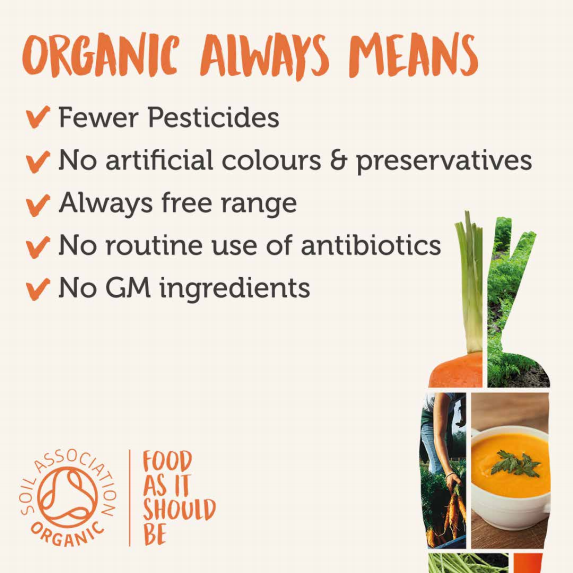 "All organic farms and manufacturing companies are inspected at least once a year and the standards for organic food are laid down in European law. Getting organic certification isn't easy and when you buy an organic product you know what you're buying really is what it says on the tin." The Soil Association
Organic September is a fabulous opportunity to get involved and encourage Agricultural reform, learn more about organic living, and promote the benefits of going organic.
Why is organic a great option for us as parents?
Choosing organic products for our children is a good way to minimise exposure to harsh or harmful chemicals. It's better for our delicate ecosystems too as it avoids using harsh pesticides to the degree that typical non-organic farming does. Organic production also tends to be more sustainable too, so organic living can be better for the planet that our children will inherit from us.
Read more about the benefits of organic here.
Where can I find organic baby products?
If you fancy making the change to becoming organic-focused, luckily for you there are so many fabulous choices out there! We've scoured the web for the very best organic baby picks – you'll be spoiled for choice.
Organic Baby Clothes
These organic baby clothes are gorgeous; we love the Mr Fox print so much!
Find the organic Mr Fox Leggings here*.
Find the organic Baby Gift Set here*.
Find the organic Confetti Dot Harem Romper here*.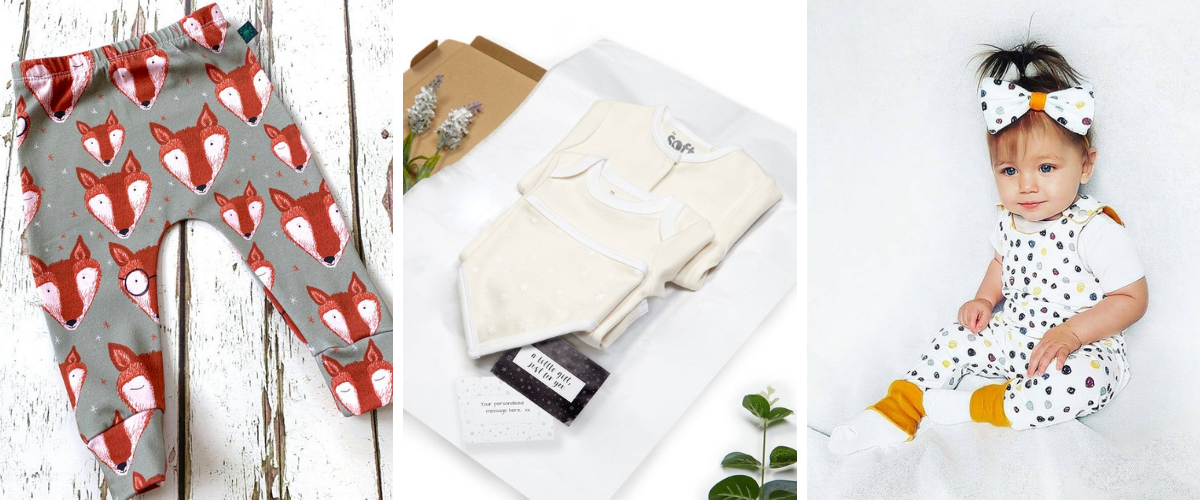 Organic Baby Accessories
We love these organic baby accessories; the natural, neutral colour tones are very on trend. The dinosaur bamboo dining set is sure to be a hit with dino loving kids!
Find the organic Swaddle Set here*.
Find the organic Dinosaur Bamboo Dining Set here*.
Find the organic 2 Pack Bibs here*.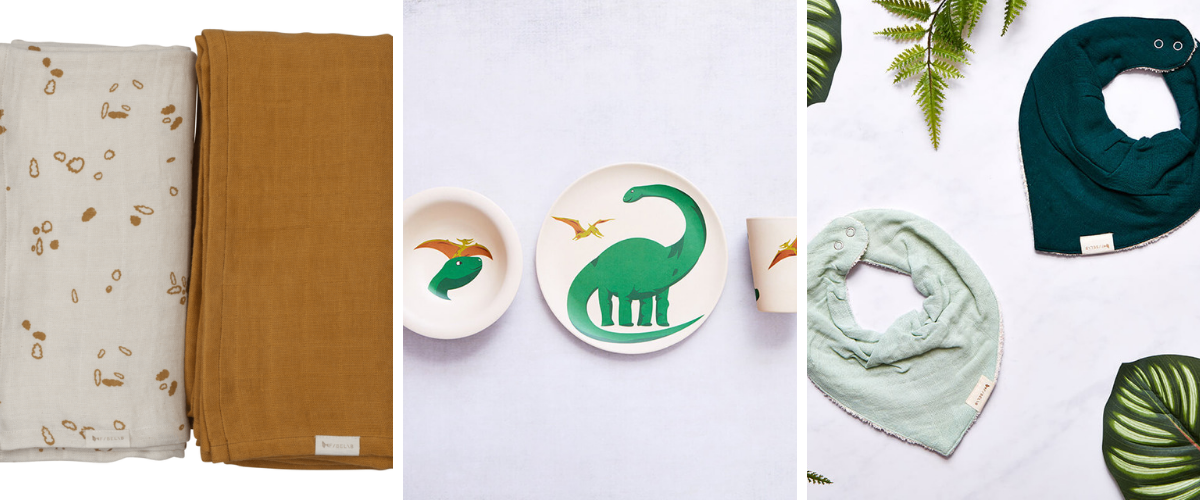 Organic Toys
These organic toys are perfect for little ones. If you're anxious about what they're putting in their mouth and gnawing on, these organic picks could set your mind at ease.
Find the organic Bear Soft Rattle here*.
Find the organic Handcrafted Wooden Rattle here*.
Find the organic Bunny Ear Teether here*.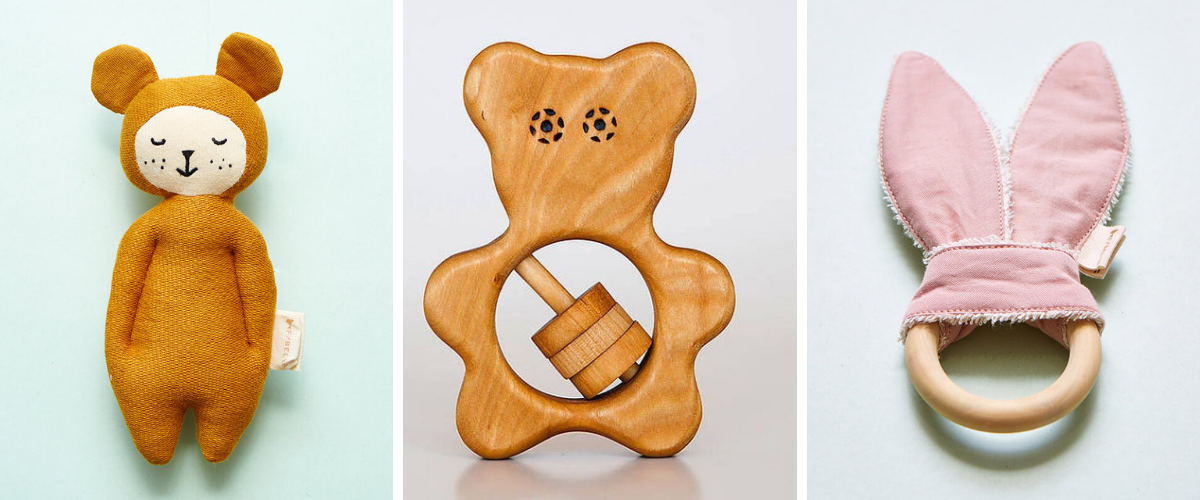 Natural Bathing products
Burt's Bees prides themselves on using natural, high quality ingredients. Their products are incredible, and their baby range is no exception! They don't certify themselves as organic but they don't use chemicals that can be harsh on baby's skin and on the ecosystem, such as parabens.
Find the Burt's Bees Baby Bee Shampoo & Wash here*.
Find the Burt's Bees Baby Bee Diaper Ointment here*.
Find the Burt's Bees Baby Bee Bubble Bath here*.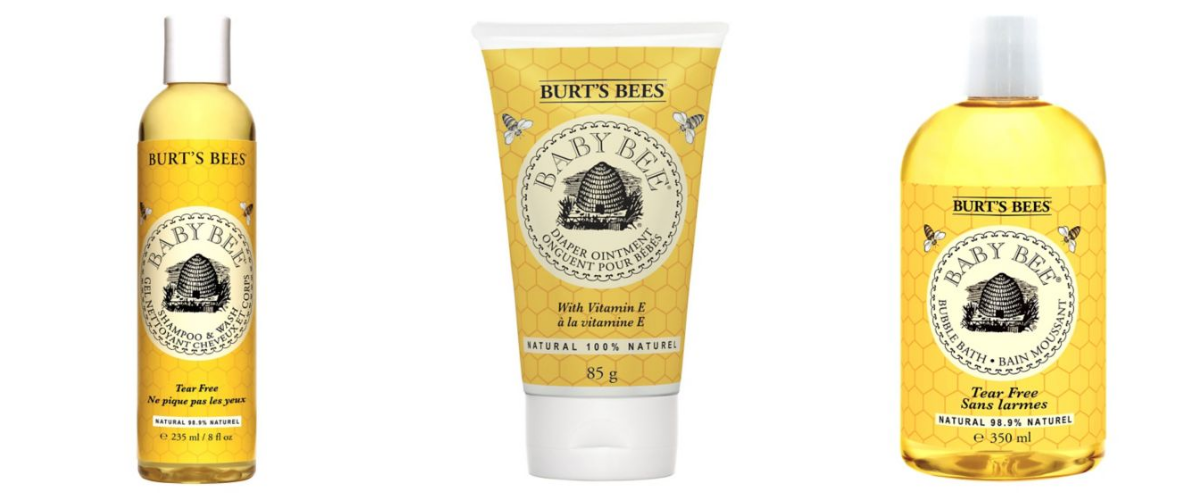 Organic Baby Food
Ella's Kitchen is one of the most well known brands of baby food, and they work hard to be as organic as possible. Asda's Little Angels range is another fabulous place to find organic baby food.
Find the Ella's Kitchen Spag Bol here*.
Find the Ella's Kitchen Melty Sticks here*.
Find the Asda Little Angels Fruit Pouch here*.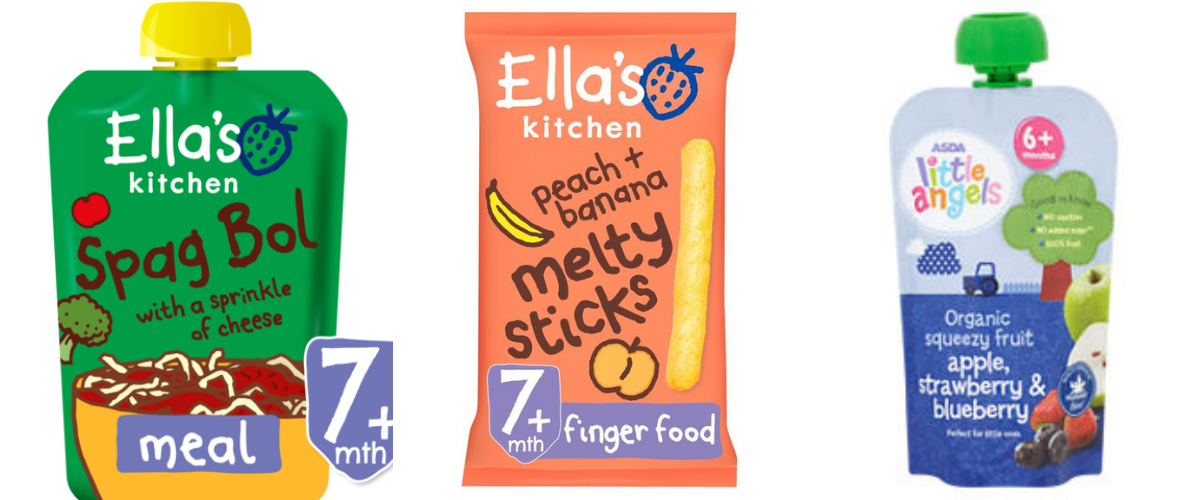 ---
Are you an organic loving parent? Tell us more in the comments! Happy Organic September, all.
Love from Katie & Team BBY! Xx
Cover image credit to The Soil Association.
(All affiliate links are marked with an asterix.)