If you were born after 1969, you'll have grown up with the classic tale of 'The Very Hungry Caterpillar' by Eric Carle!
This epic tale of a ravenous caterpillar eating his way through EVERYTHING, this brilliantly illustrated classic children's story was first published in June 1969, and has been translated into a whopping 62 languages! It's beloved around the world, and a story that has continued to be passed between generations. More than 50 million copies have been sold worldwide, and a copy is sold every 15 seconds!
We love The Very Hungry Caterpillar for so many reasons…
It's visually beautiful. The illustration is so vivid and imaginative!
It teaches basic math concepts as part of the story, as well as days of the week, food names, and the butterfly life cycle.
It's a great opportunity to teach children about nature and have them take an interest in bugs & beasties.
The pages contain holes to represent the caterpillar eating his way through the story, which is entertaining.
Reading to children is so good for many reasons – read more here – and this engaging book is a fab way to do so!
Does your child have a copy of The Very Hungry Caterpillar yet?
If not, you can find a copy here*! You can also watch the animated version below… We love the gentle voice of the narrator, it's such a relaxing watch!
Our Favourite The Very Hungry Caterpillar Toys
We adore these The Very Hungry Caterpillar toys – they're fabulous for lovers of this classic story, and could make perfect gifts for birthdays or Christmas.
Other The Very Hungry Caterpillar Goodies For Baby
There are so many lovely bits & pieces you can collect if you're a fan of The Very Hungry Caterpillar – perhaps it could be the perfect nursery theme?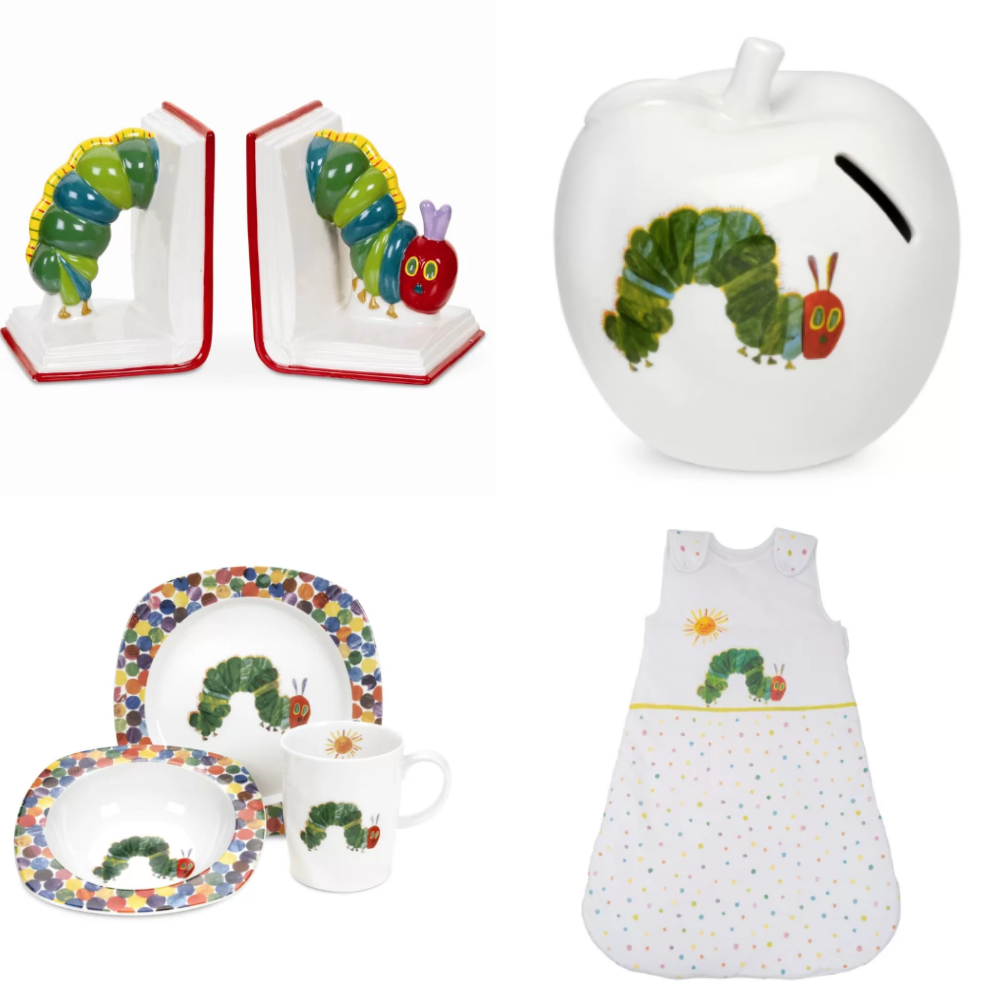 ---
Share this with someone you know who loves The Very Hungry Caterpillar – we think they'd LOVE to see our finds!
Love from Katie. Xx