Is there a new little bundle incoming somewhere in your family or friendship circle?
You're more than likely planning on buying a gift for the newborn, perhaps to present at the baby shower, and the world is your oyster when it comes to variety. For some, especially those in large families like me, or perhaps with a large group of friends who all seem to be having their baby around the same time, a budget needs to be set so that you can treat them all! We've found some excellent newborn gift ideas for £10 and under, perfect for anyone who wants to treat the new arrival without breaking the bank.
Low cost gift ideas…
These types of newborn gifts tend to be more low-key and affordable;
Rattles & teethers
Soft toys
Plush toys
Items of clothing
Books
Toiletry sets
---
Rattle & Chew Toys
Rattle toys make a superb choice for a newborn gift, as they provide sensory stimulation, excellent for the development of hearing and sight! They also help babies to hone their motor skills – as well as being fun for them, of course.
Find the Thor Baby Chew here*!
Find the Pink Silicone Teether Toy here*!
Find the Ice Cream Rattle here*!

---
Unisex Newborn Clothing
You can't go wrong with some clothing for a newborn gift. Personalised baby gifts always go down well! Practical gifts like dribble bibs will win you brownie points with the new parents, as will these adorable crocheted booties.
Find the personalised vest here*!
Find the personalised dribble bibs here*!
Find the Grey Crochet Baby Booties here*.

Clothing For Girls
With warmer weather on the way (yay), the new little lady in your life will need a good selection of summer wear – we've found some adorable and trendy picks for under £10 here.
Find the girls Llama Print Jumpsuit here*!
Find the Girls Broderie Romper here*!
Find the Girls Frill Romper here*!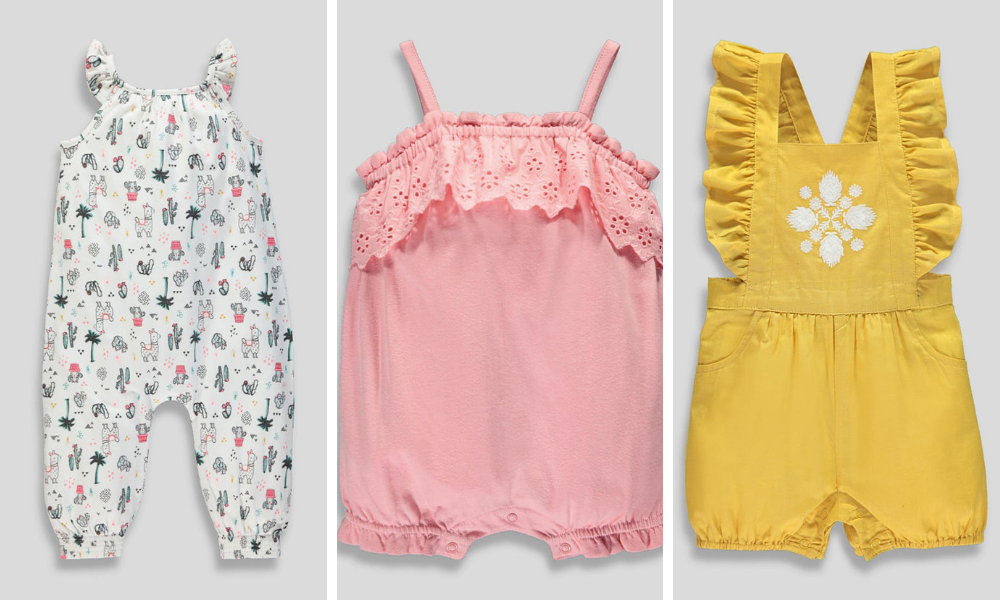 Clothing For Boys
We've also come across some gorgeous baby boy clothing for under £10, which could make a great gift for the summer months.
Find the T-Shirt & Shorts Romper With Socks here*!
Find the T-Shirt & Shorts set here*!
Find the Mock Short Romper here*!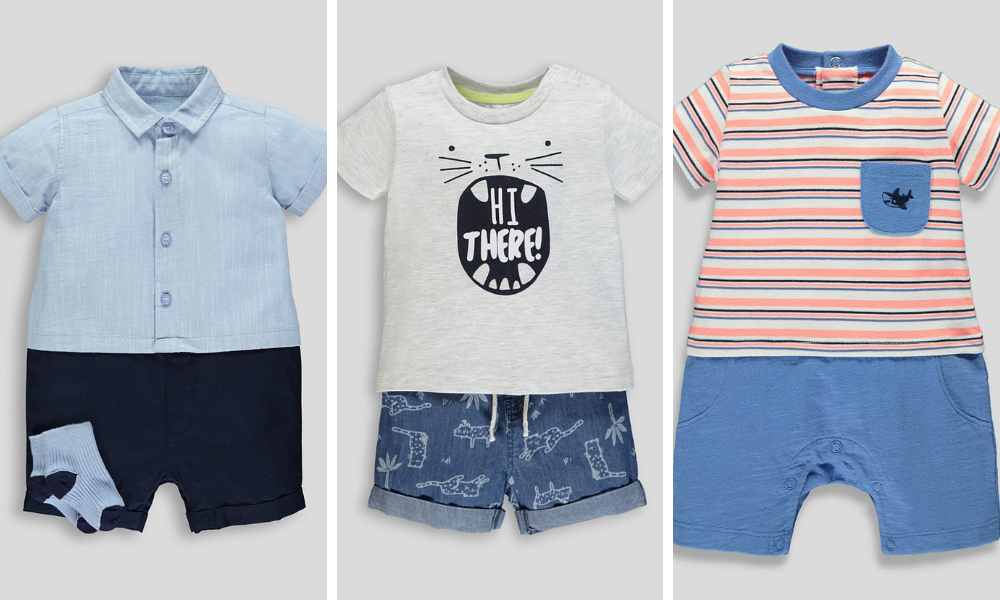 ---
Decorative Pieces
Why not gift something for the nursery? This is something I was so grateful for when I had my son – my aunties gifted me so many adorable decorative pieces for his room, things that I'd never have even thought to buy myself. These goodies are all £10 and under, which is amazing value for money!
Find the personalised Interlocking Moon & Star here*!
Find the Elephant Felt Storage Basket here*!
Find the Floating Cloud LED Light Up Canvas here*!

---
Soft toys
An adorable plush toy is the perfect go-to newborn gift, and we've found these within our £10 limit!
Find the Personalised Blue Hedgehog here*!
Find the Jellycat Mini Blossom Bashful Bunny here*!

---
Books
Perhaps you could help the new parents to nurture a future bookworm by gifting some books? You can never start reading with baby too early on, it's so beneficial and great for bonding! Writing to your baby for them to read in future is also such a lovely gesture, so why not gift a 'Letters To Baby' book?
Find the Letters to Baby book here*!
Find Little Rabbit's Big Surprise here*!
Find Welcome to the World here*!

---
Toiletry Sets
Another newborn gift idea for £10 and less is a toiletry set! Help the new parents to find a range that suits their baby without them needing to spend a fortune on trial and error. We loved how many different sets we got when our son arrived! It really helped us to decide on which brands worked for him specifically, and it always helped to have a good stock of baby products in our bathroom cupboard.
Find the Child's Farm Top To Toesie Kit here*!
Find the Baby Dove Caring Baby Bath Gift Set here*!
Find the John Lewis Grooming Kit here*!

---
There we have it – our roundup of the best newborn gifts for under a tenner. We've found some cracking bargains, and hope that this has helped our lovely readers.
Love from Katie! Xx