If you're ever on the look out for beautiful baby clothes of the highest quality, then look no further than La Redoute. I absolutely LOVE their selection of baby clothes and the reasonable prices are just a huge bonus.
So when I heard there was an up to 60% off sale, I was over the moon. Then after checking it out for myself and seeing the huge reductions on all of the gorgeous little pieces, I couldn't NOT share it with you all as I know so many of you will be in love.
The best bit is, you can even get an extra 10% off at the checkout just by entering the promo code EXTRA10. 
Here are just a few of my top picks from the sale. I want to buy it all!
Racer back swimsuit, 1 month – 3 years
If you're taking your little princess on holiday this year then this little swimsuit is a must have. How cute is this please? And It's less than £3.50 too! For that price you could even buy one for next year.
Yellow printed sweatshirt Birth – 2 years
Another gorgeous little piece. I absolutely love this little sweatshirt, this would be perfect for the cooler weather, keep your little one nice and snug in this gorgeous jumper. I can't actually believe how cheap this is! You can see full details here.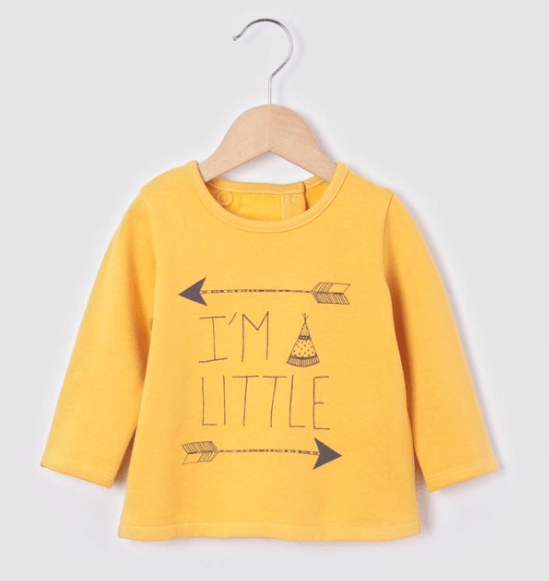 Vest top and shorts outfit, 1 month – 3 years
This gorgeous two piece is ideal for the warmer weather. Are you taking baby away this summer? This would be perfect beach attire. Or for that price you could even put one away for next summer. Such a gorgeous little design. You can order yours here for only £5.85!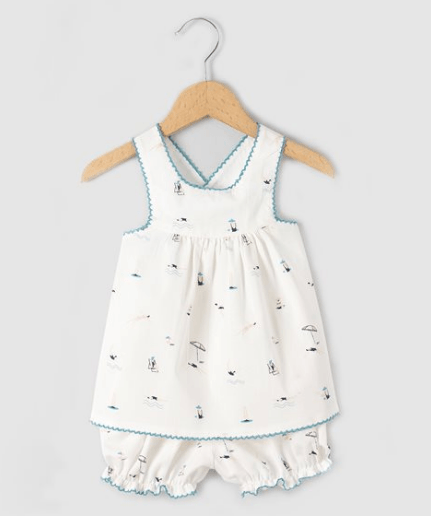 Open back cotton shift dress, 1 month – 3 years
The open back detail on this girly design is just the cutest thing I have ever seen. I've actually just bought this for my niece, it will be perfect for our holidays I just couldn't resist. Now only £6.84 using code EXTRA10. Grab the full details here.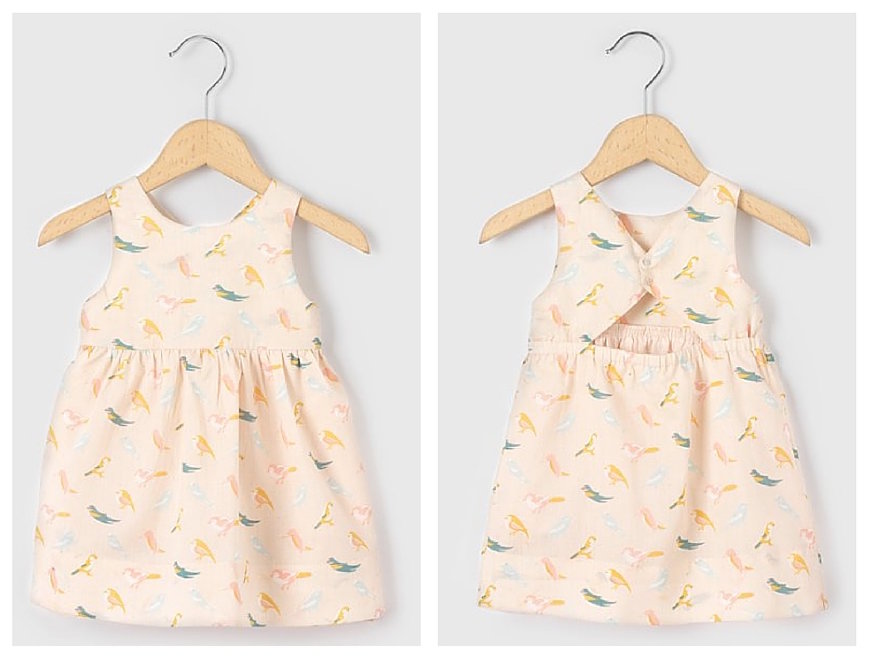 3 piece outfit, 1 month – 3 years
Your little boy will look smart as a carrot in this 3 piece outfit! And there is now a massive 40% discount. Perfect for when the colder weather hits us, this is an amazing bargain, I can't actually believe how great quality this sale is proving to be. Order your three piece outfit here.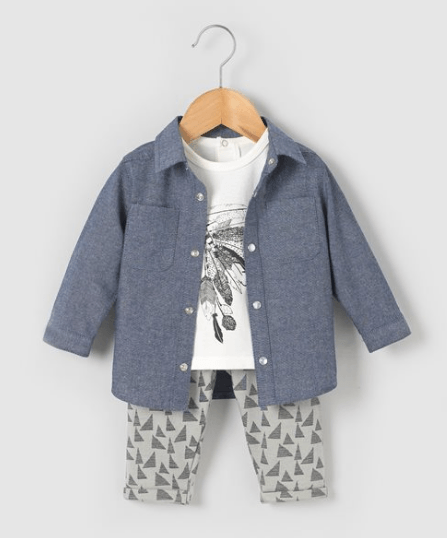 2- in- 1 denim effect all in one, 1 month – 3 years
Another gorgeous summer outfit for the little girl in your life. This is definitely one of my favourite picks from the summer sale. You can get this for only £8.55 at the checkout using code EXTRA10 making this gorgeous piece an absolute steal. See full details here.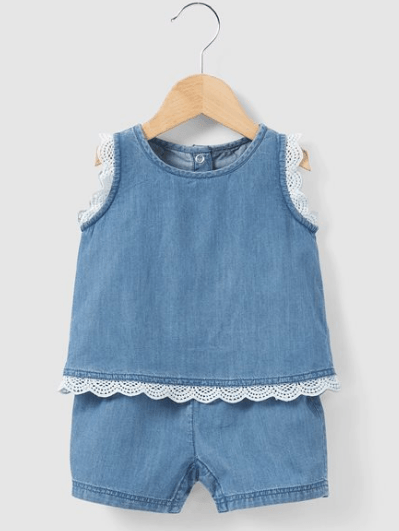 Click here to see all baby items in the La Redoute sale.
Don't forget to enter code EXTRA10 at checkout ladies!
[quads id="4″]