Which? have issued an alert over a child car seat that has failed crash testing.
The Kinderkraft Comfort Up has raised concerns after performing 'poorly' during crash testing, leading to Which? warning parents against using the seat as it failed their intense testing methods.
How did the Kinderkraft Comfort Up fail testing?
In the Which? side impact crash tests, the head of the test dummy hit the side of the test car. It goes without saying that if this happened with a child in a real accident, it could be dangerous for your little one, leading to head injuries.
This is because the car seat 'lacks adequate protection in the side wings', which means that during the side impact tests, the head of the crash test dummy was able to hit the side of the test car. As your child grows, Which? says that this severe hazard only 'worsens when your child is big enough to use the Kinderkraft Comfort Up as a backless booster seat because there's no side impact protection at all'.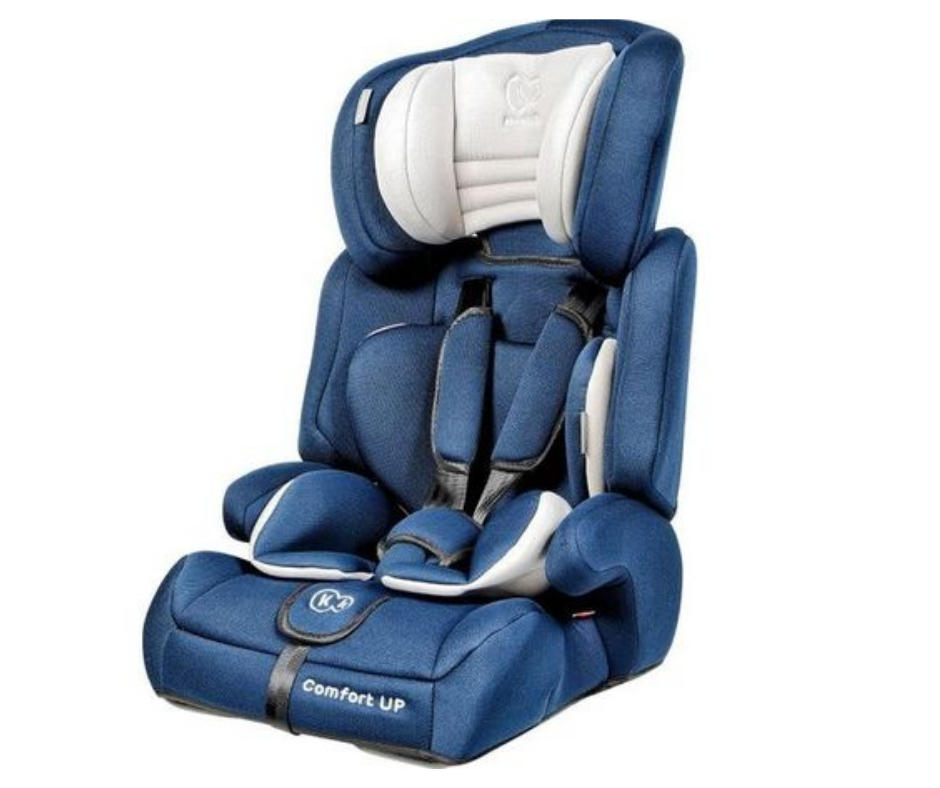 Which? also stated that during the front impact crash test when the seat was set up as group 2/3 seat - from 15kg or age of 4 - the diagonal section of the vehicle seatbelt was very close to digging into the neck of the crash test dummy, due to the poor belt routing of the Kinderkraft car seat. Which? went on to say...
"While the Kinderkraft Comfort Up car seat is approved to (ECE R44/04) regulations, our tests go further, making them more demanding than the British standard safety tests. However, we feel our tests more accurately reflect what could happen in a real crash."
Their safety alert warning attached to their review of this seat states:
"This child car seat has passed the regulatory tests required by ECE R44/04 to be sold as a group I/II/III car seat suitable for children weighing 9-36kg, which is one to 12 years of age. But in our own tests, which are conducted at higher speeds and forces than the standard requires, this seat scores poorly for side-impact tests. We also identified issues with installation and fitting which could mean the seat is not used as safely as it should be. Any car seat scoring 45% or less becomes a Which? Don't Buy."
What should I do if I own this car seat?
If you own one of these seats, Which? advise replacing it with a better rated seat, but as the Kinderkraft Comfort Up still meets legal requirements, you should still use it until a replacement arrives as 'a poorly rated seat is still better than no seat at all'. The seat hasn't been recalled and can still be legally sold.
What have Kinderkraft said in response?
A spokesperson told Which? the following;
'The test report states that the Kinderkraft Comfort Up will receive unfavourable side impact safety ratings, which will likely affect the overall rating of this model by Which?. According to regulation UN R44/04, the seat meets the current legal requirements, whilst Which? conducts more stringent tests than the current legal requirements for car seats. 'However, as a responsible manufacturer we are working on introducing an equivalent model to the Comfort Up which also complies with the new approval regulation R129.'
Our verdict:
We're really pleased that Kinderkraft are taking the results of the Which? testing on board in order to create a model that is safer - this was a very responsible and sensible move. If you own one of these seats, definitely pay attention to the Which? testing findings and replace the seat with one that performed better in Which? crash testing.
Read the full Which? safety alert and crash test video here.
Image credit - Which?
Other articles to read...