With warmer weather upon us, many of you are preparing to set up hot tubs in your back gardens...
(Content warning - potentially upsetting images of an injury further down in this article)
Now up there amongst one of the most popular home appliances to purchase, families across the UK are very much enjoying being able to take a dip in their own private hot tub with their family - even with the surge in energy prices. On the face of it, it seems like a lovely novelty and a great way to enjoy some relaxing family time but there are some safety concerns that many of us don't consider before making that investment...
One mum took to social media last summer to share her very frightening experience, and we think that it's a good idea to share this again to ensure every single one of you is aware of the risks!
In a horrifying incident, her little boy had been using the hot tub when he was 'sucked under by a filter' and was unable to free himself. It took three adult men to free him from the hot tub, with the boy needing emergency hospital treatment after falling unconscious.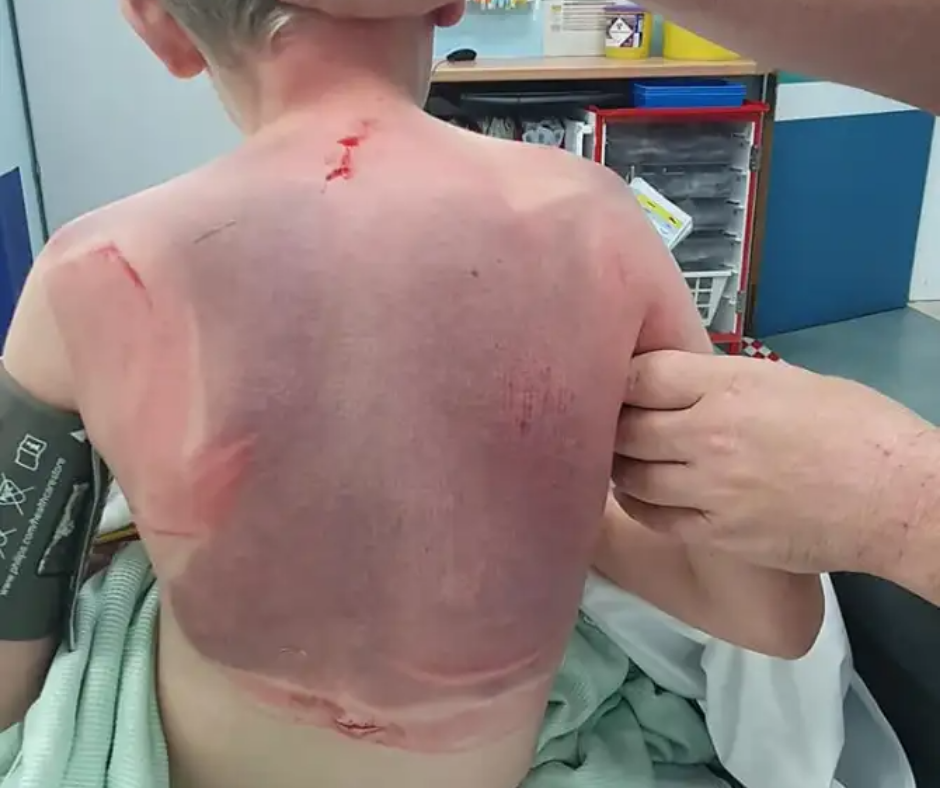 As you can see by this awful photo, the suction of the filter that trapped her son was strong enough to require three adult men to pull the poor lad out of the hot tub. This must have been incredibly frightening, and we're so glad that mum has shared this experience as a cautionary tale for any family who has a hot tub.
"Safety warning to all parents!! Please read whole story - on Sunday our son was using a hot tub when he was sucked under by a filter inlet within the tub.
This filter outlet is covered partially but there is a large rectangular hole which takes in the water and sends it to the filter and was sucked into this outlet and could not escape.
Family were in full view and as soon as this occurred they immediately rushed to his assistance and it took 3 men to release him from the suction despite the tub being turned off straight away."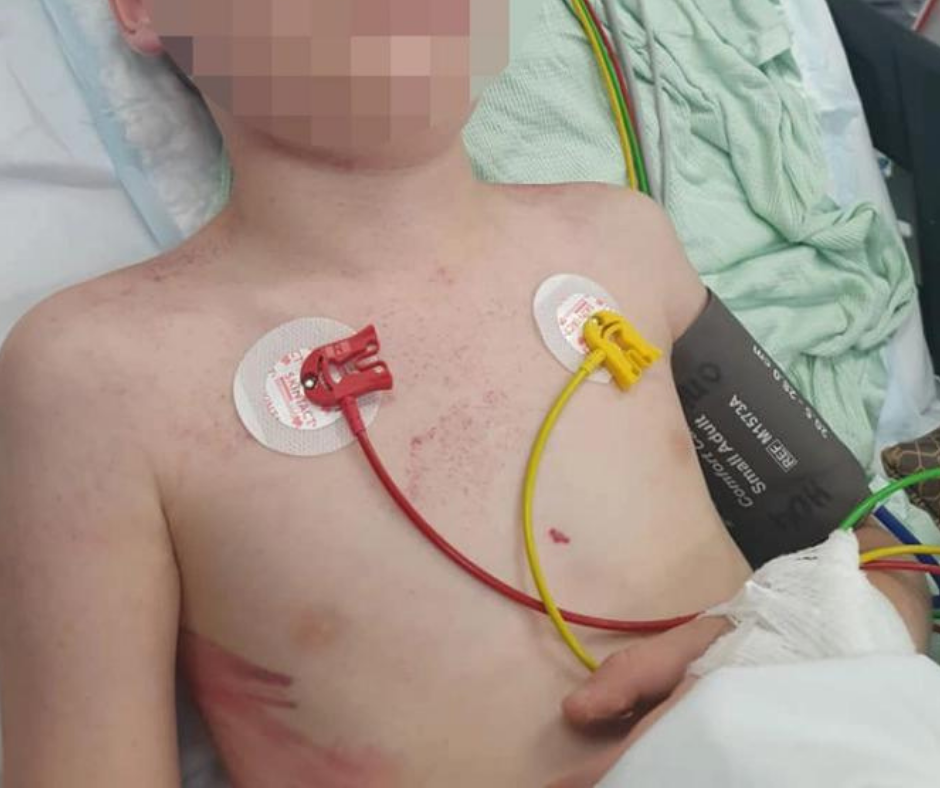 Read her original post here. Images credited to original poster.
What else should I know about hot tub use?
If you have children who you plan on taking into a hot tub, it's really important to read the safety instructions and also consider professional advice on taking children into hot tubs. Which? states that babies and toddlers should NOT go into hot tubs as they cannot regulate their temperature as well as older children and adults, and that older children should only go in for a maximum of 15 minutes depending on the water temperature. Also, it goes without saying that your children should not be left unsupervised, with eyes on them at all times.
It's also incredibly important to ensure that you regularly clean and maintain your hot tub to avoid any infections, especially if you will have children using the hot tub, as kids are more susceptible to certain infections that can be harboured by hot tubs.
Our verdict...
For us, we can totally see the appeal of having your very own hot tub at home - but fundamentally, it's really important to minimise how much your children use them, and ensure that your children are being watched at all times, as well as ideally being situated as far from any inlets as possible. Many parents remain unaware of the dangers that could arise with their hot tub, so please share this with your family and friends to keep everyone safe and sound this summer!
Other articles to read...