We wanted to say a huge congratulations to Captain Tom Moore who has finished his 100 laps challenge!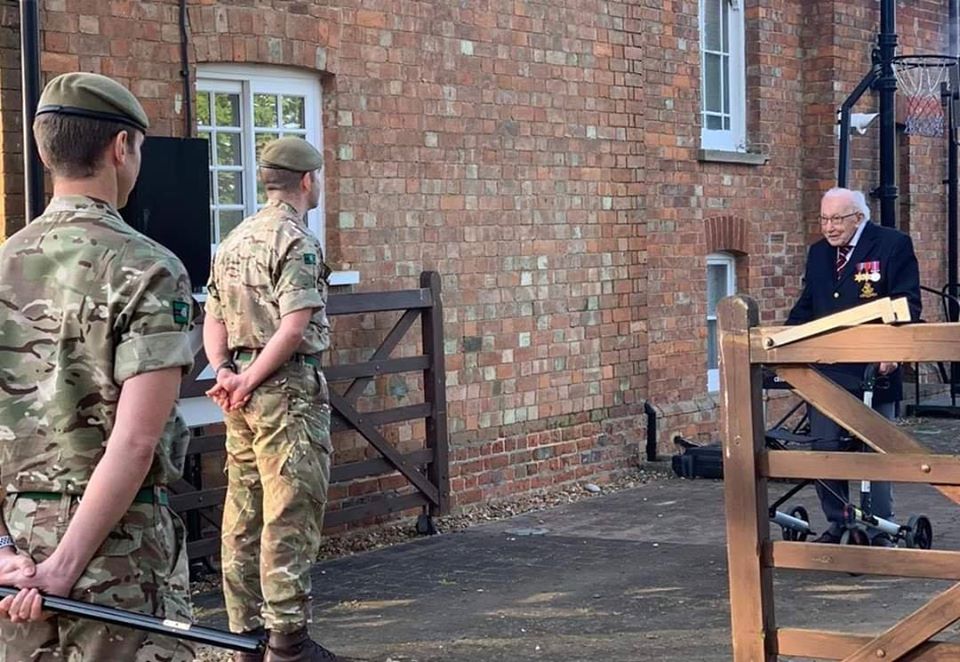 Captain Tom Moore who is 99 years old and a war veteran, has walked 100 laps of his garden to raise more than £18m for the NHS.
Tom originally wanted to raise £1,000 for NHS Charities Together by completing the laps of his garden before his 100th birthday.
No one could have predicted what was to follow  – he absolutely smashed his original target after more than 620,000 people made donations to his JustGiving page.
He said this morning as he completed his challenge: "I feel fine, I hope you're all feeling fine too."
Captain Tom said to the BBC that the total amount raised so far was "an absolutely fantastic sum of money".
"We could never imagine that sort of money and it's unbelievable that people could be so kind to give that sort of money to the NHS," he said.
Mr Moore started raising the funds to thank the "magnificent" NHS staff who helped him with treatment for cancer and a broken hip.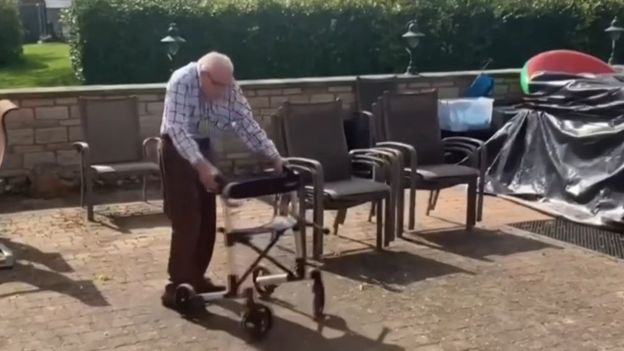 With the aid of his walking frame, he aimed to complete 100 laps of the 25-metre (82ft) loop in his garden in Marston Moretaine, Bedfordshire, in 10-lap chunks, before his 100th birthday.
"Every penny that we get, they [the NHS] deserve every one of it," he said.
NHS Charities Together, which support health service charities and will benefit from the funds, have said they are "truly inspired and humbled".
More than 600,000 people across the globe have donated money to his fundraising page since it was established.
Captain Tom, originally from Keighley in West Yorkshire, trained as a civil engineer before enlisting in the Army for World War Two, rising to captain and serving in India and Myanmar, also known as Burma.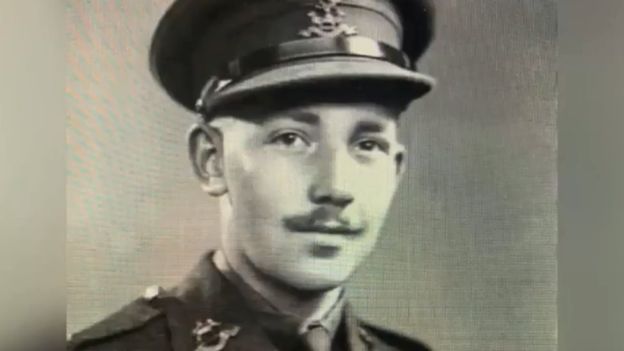 We think Captain Tom is an inspiration! All our love to you and a huge congratulations. We salute you and would like to wish you an early happy 100th birthday.
See Tom's fundraising page here.
All image credits: Captain Tom Moore/Twitter