The holidays are just around the corner! Have you started your shopping yet?
It can be hard to find unique gifts for loved ones who have quirky tastes, or who perhaps have an individual streak. That is where Redbubble is a game-changer. They're the worlds largest online marketplace for independent artists, with a wide range of fantastic gifts that come in thousands of different designs and styles. This means that there is something for absolutely everyone on your gift list, for a reasonable price too!
Of course, we HAD to share our favourite finds with you fellow savvy holiday shoppers. Check out what we spotted here...
Christmas Dresses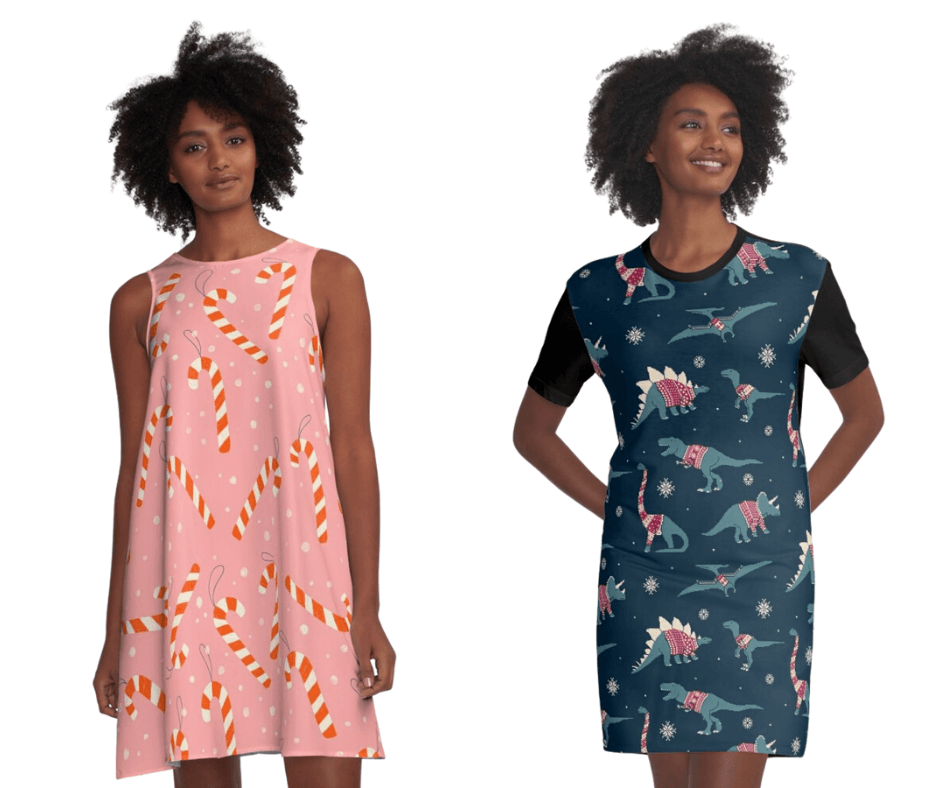 Wow! For festive parties, or even for a glam Christmas Day at home, these dresses would be PERFECT! Which one is your favourite? Dressed up with heels, or down with leggings, you'll look fabulous.
Festive T-Shirts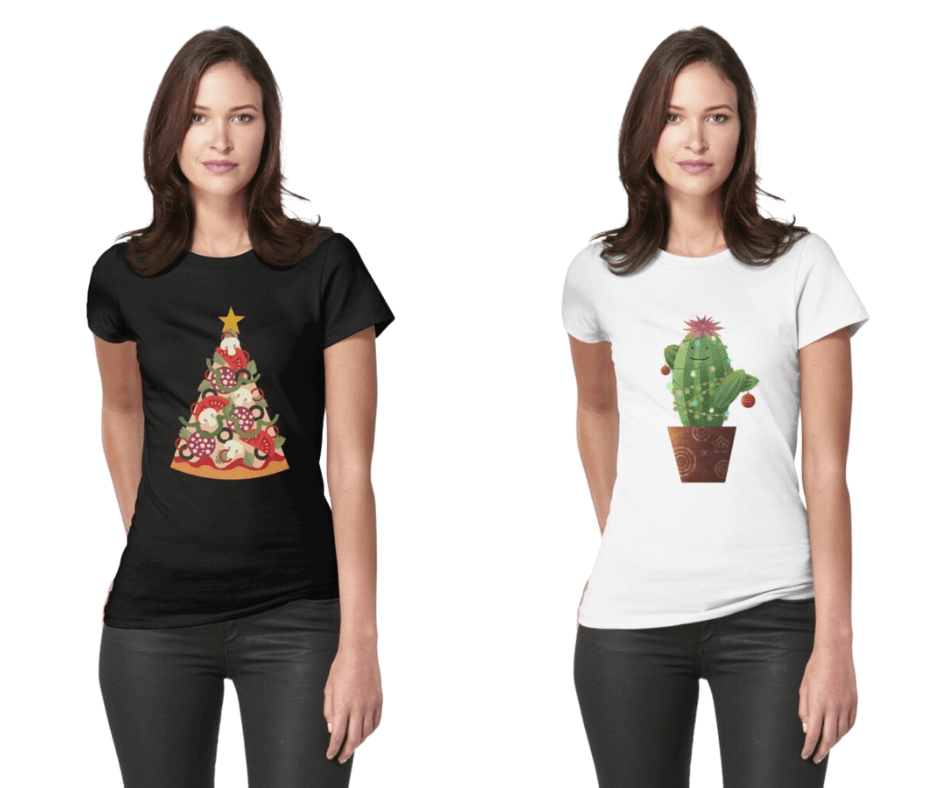 More of a t-shirt and jeans person? Well, check these out! Festive, fun and fabulous.
Christmas Leggings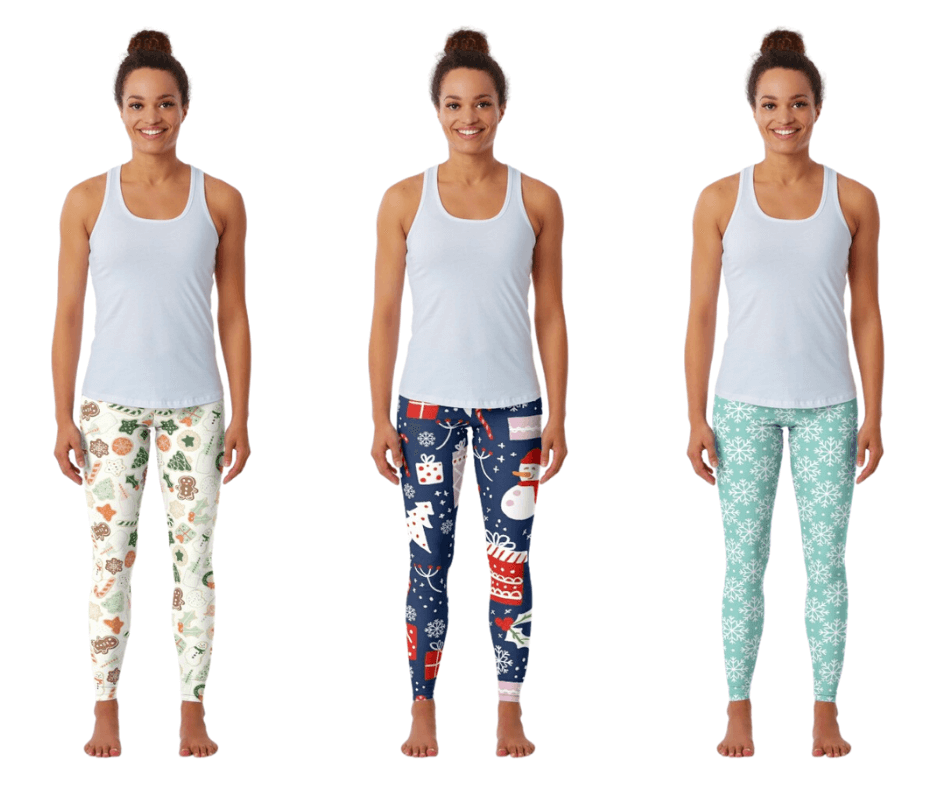 We were so excited to see these awesome Christmas leggings! They look so comfortable... perfect for that post-Christmas dinner bloat, right?
Holiday Hoodies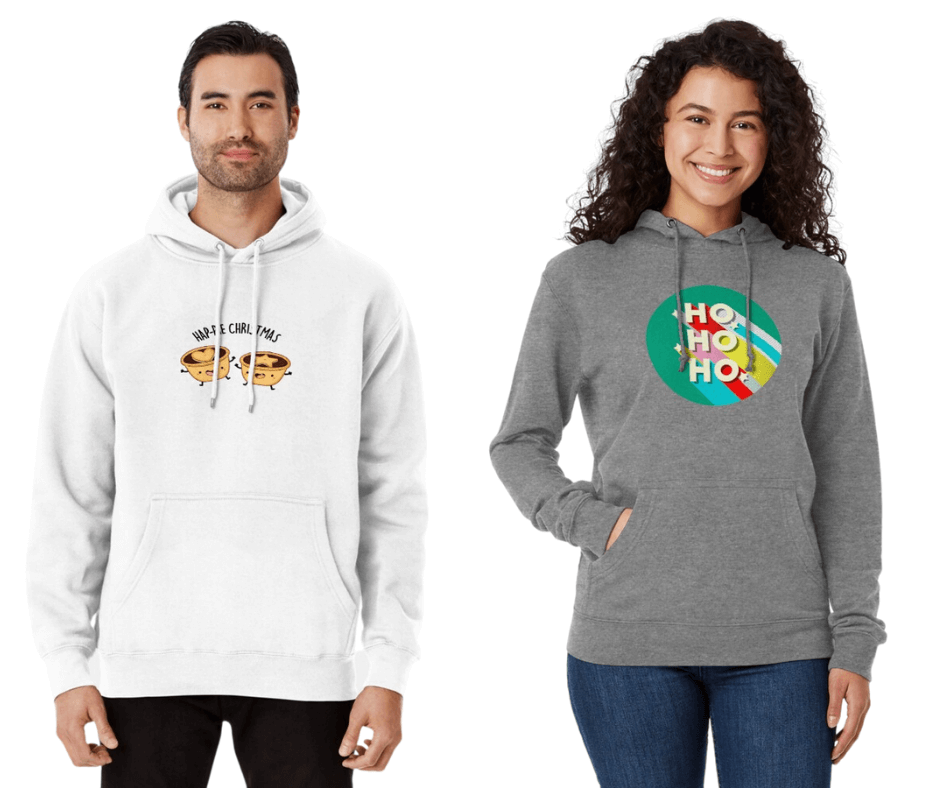 These hoodies would be great for an understated, relaxed yet stylish Christmas Day outfit - which one would you choose?
Phone Cases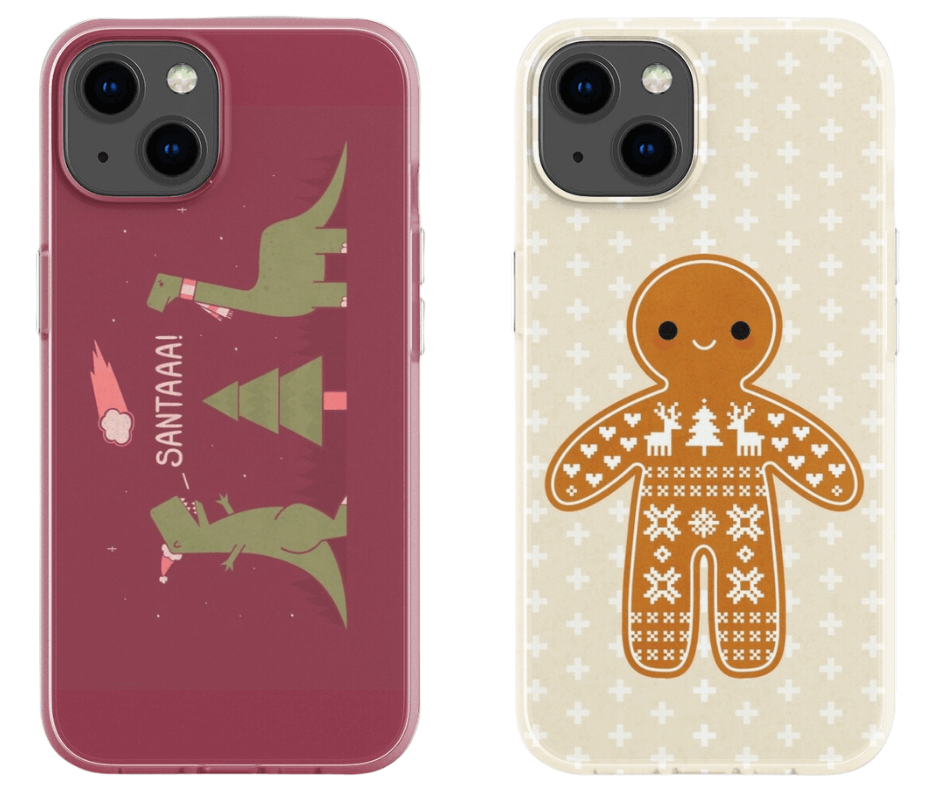 In need of a cute festive stocking filler? These phone cases could be perfect - and let's be honest, everyone needs a spare phone case!
Other Festive Gifts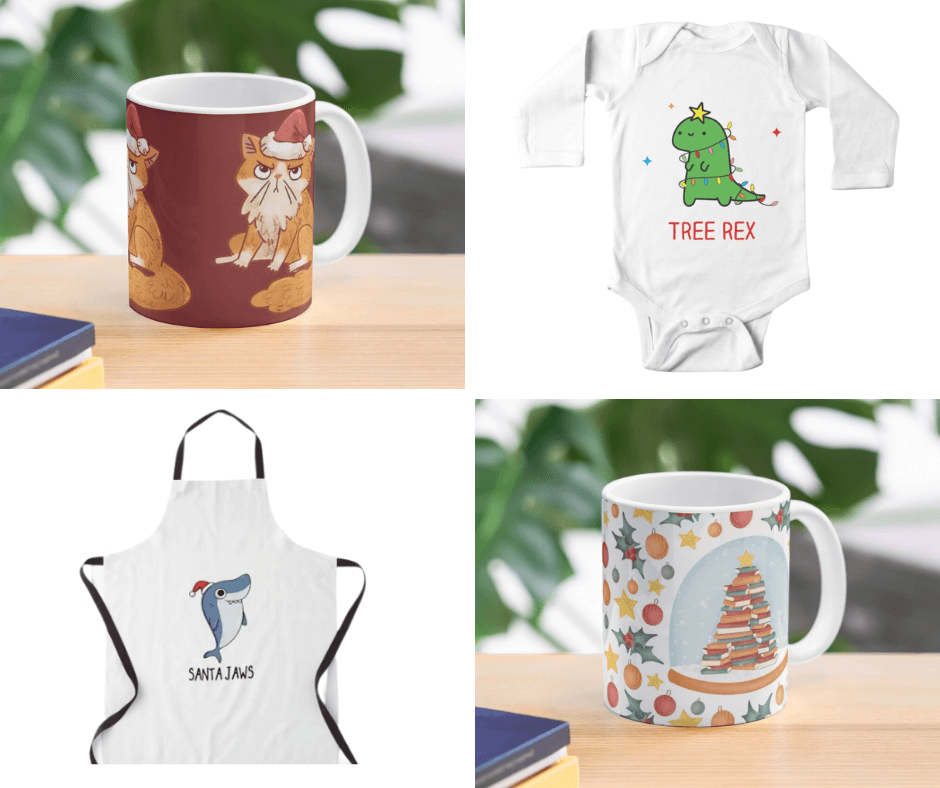 Still struggling to find a unique gift or stocking filler? You're in luck! We loved these finds, especially the Mistletoads apron...
Christmas Cushions
A cute way to add another layer to your indoor Christmas decoration is to add some pillows - these could be great on your sofa, or on your floor for guests if you pick the Tree Topped floor pillow we spotted.
Bedding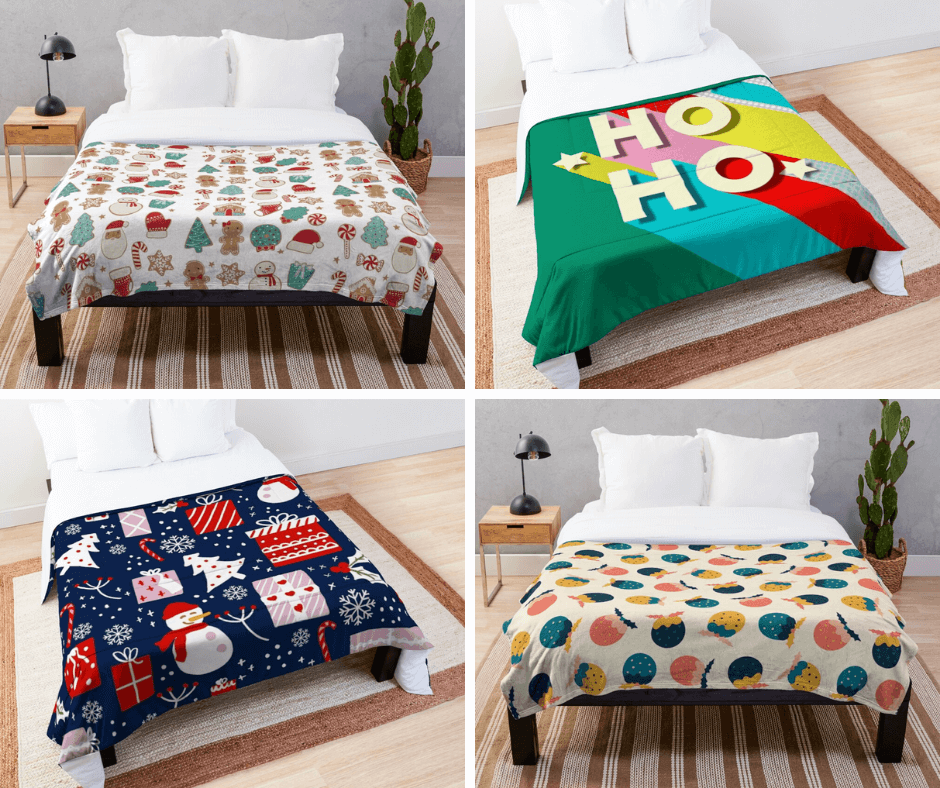 So many parents buy Christmas Eve bedding for their kids but forget about themselves - it's time for that to change! Treat yourself to a lovely festive throw or comforter from Redbubble.
Our Verdict...
For fun and kitsch goodies for the festive season, Redbubble are a total winner. From cute stocking fillers and festive clothing for the big day, to cosy blankets that can be paired with the quirky festive cushions we spotted, there is SO MUCH to choose from. You should put Redbubble on your Christmas shopping go-to list, without a doubt.
If you liked this, we think you'll love...
*Advertorial content - written in paid partnership with Redbubble*
Affiliate links are marked with an *
Favourite Finds
If you like this product, you might be interested in these too!