With the cooler temperatures setting in, it may be time for a wardrobe overhaul! F&F at Tesco have everything you'll need.
Whether you're shopping for the kids, or for yourself, you really ought to check out the latest autumn and winter range at F&F at Tesco.
F&F at Tesco never fails to hit the mark when it comes to on-trend, beautiful styles that are not only affordable but also fantastic quality so that you can enjoy life without worrying about wear and tear, or breaking the bank when your children inevitably grow out of their new clothes.
We spotted some absolutely gorgeous pieces when we did an in-store visit to F&F at Tesco recently, and knew that many of you would appreciate a sneak peak!
View this post on Instagram
Take a look at our favourite finds here...
Kids Coats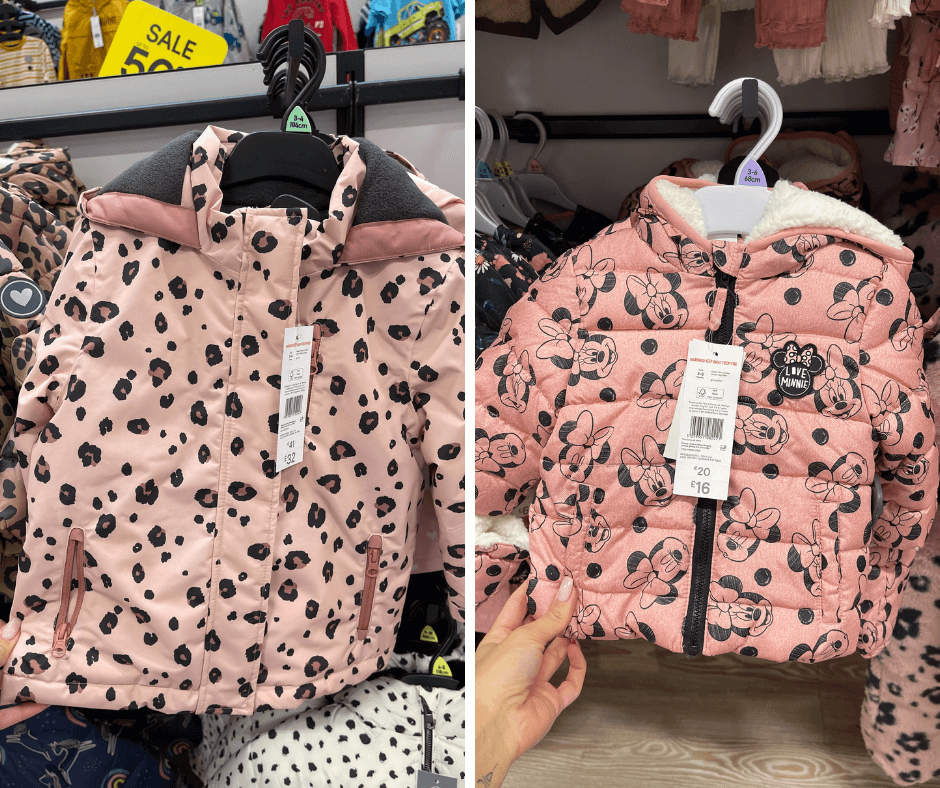 These coats are lovely! Your little one will be pretty in pink... and more importantly, warm, dry and safe! There are a range of sizes and styles for babies, toddlers and older children, so the whole family can find a great winter coat.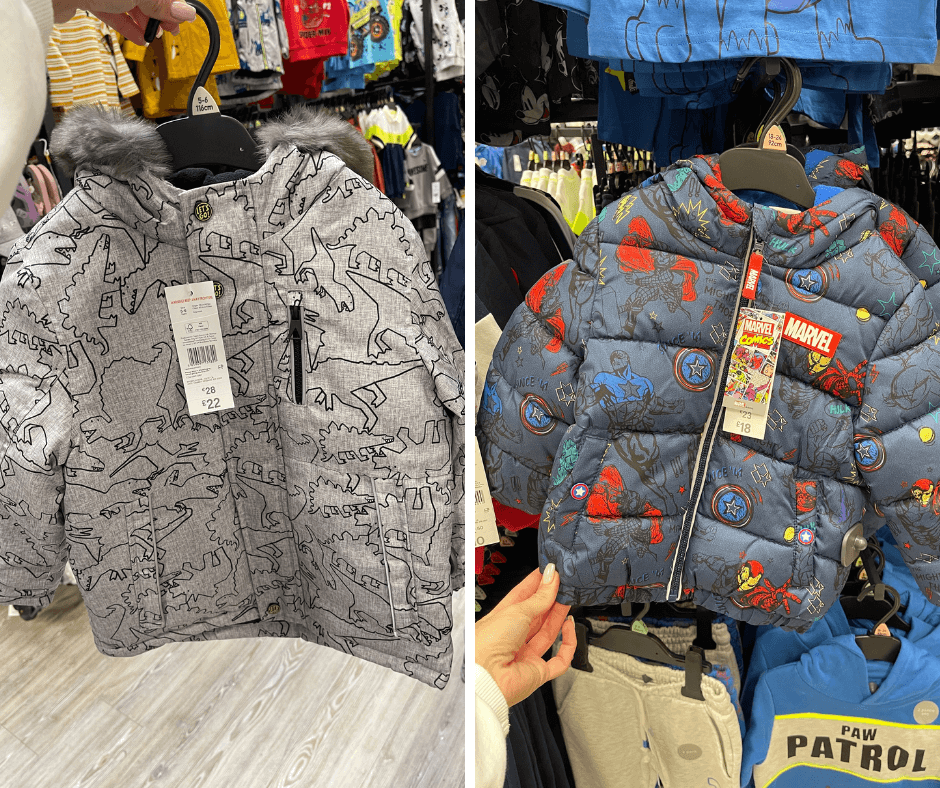 For lovers of Marvel and dinosaurs, these coats were a fab find. At those prices, this value cannot be beaten! We're betting that kids everywhere will be over the moon to wear these this winter.
Kids Outfits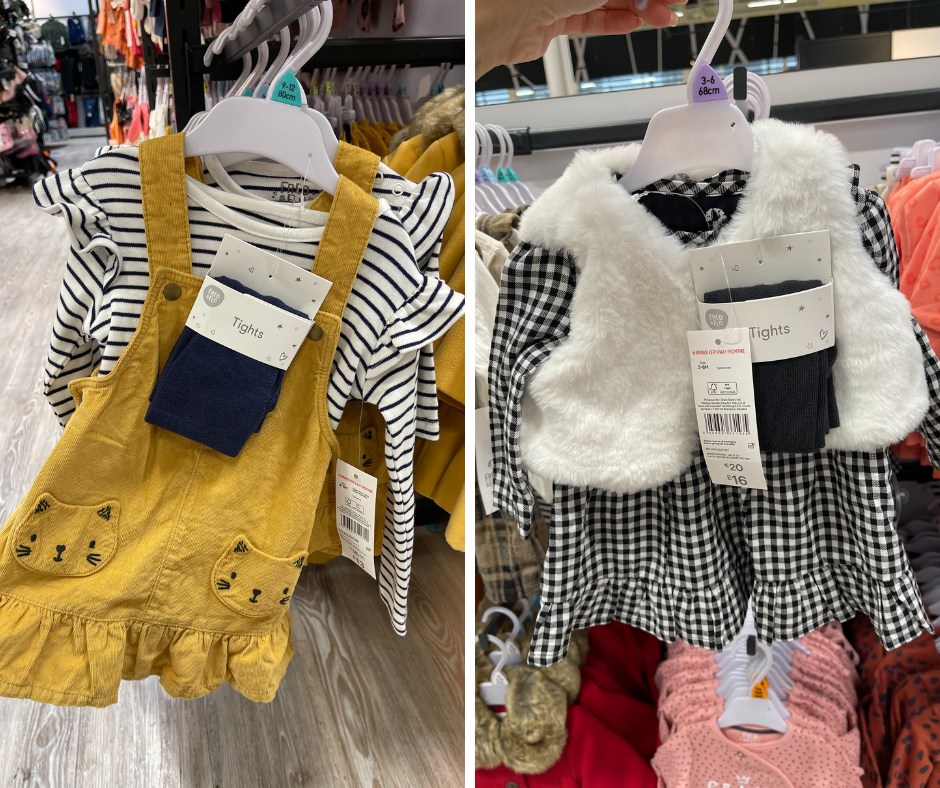 Awwww, these dress sets are so beautiful! We don't know which we love more. The yellow pinadore dress with cat pockets is seriously adorable, and the gingham dress with a faux fur gilet would be perfect with a pair of patent black boots.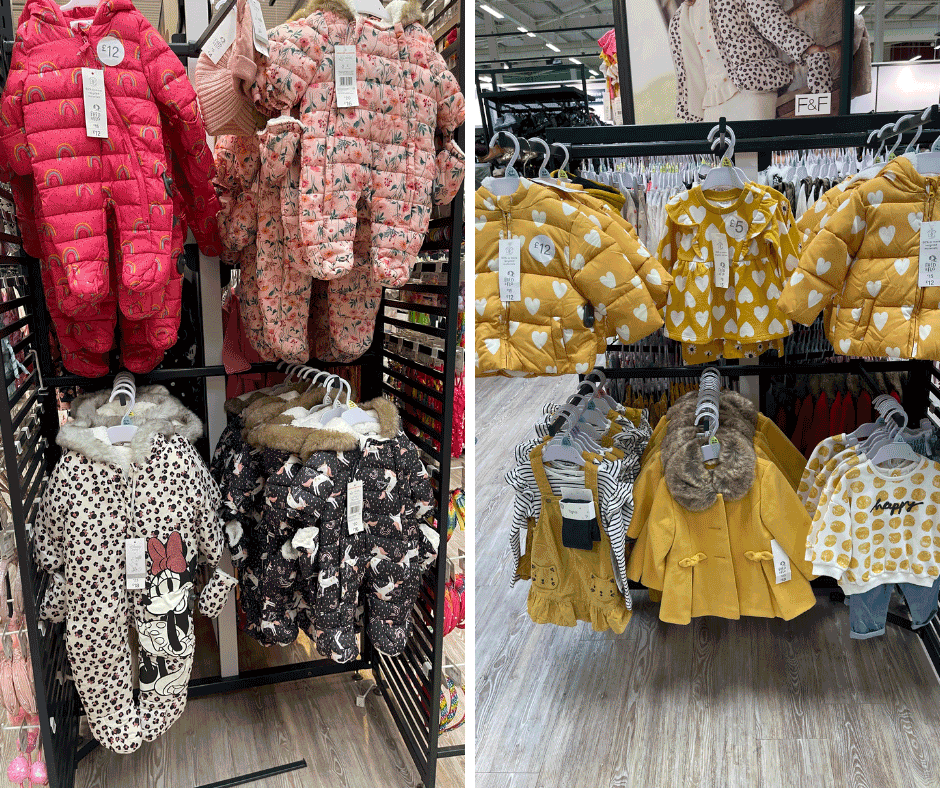 We spotted these beautiful snowsuits, more coats and more yellow-themed outfits at F&F at Tesco too! The yellow peacoat with the faux fur collar is seriously sweet - we'd pair it with some cream knitted tights and patent ankle boots.
Ladies Coats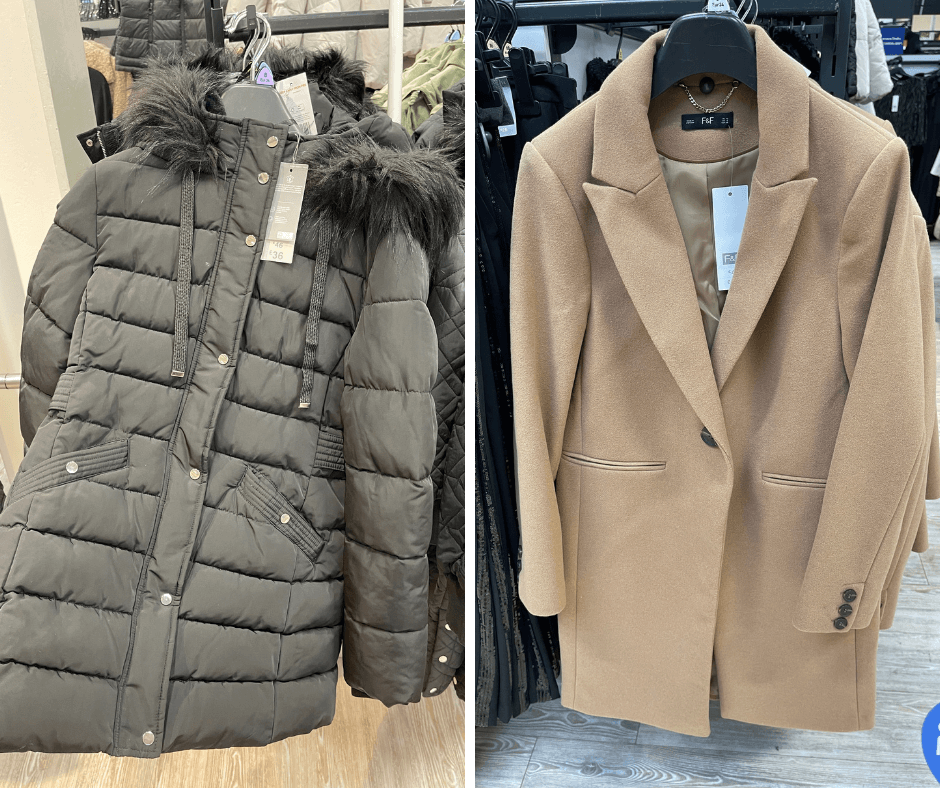 The range of ladies coats over at F&F at Tesco is vast... there are so many different styles! Whether you need something practical and outdoorsy, or something a little smarter for the office, you are guaranteed to find your perfect winter coat at a great value price.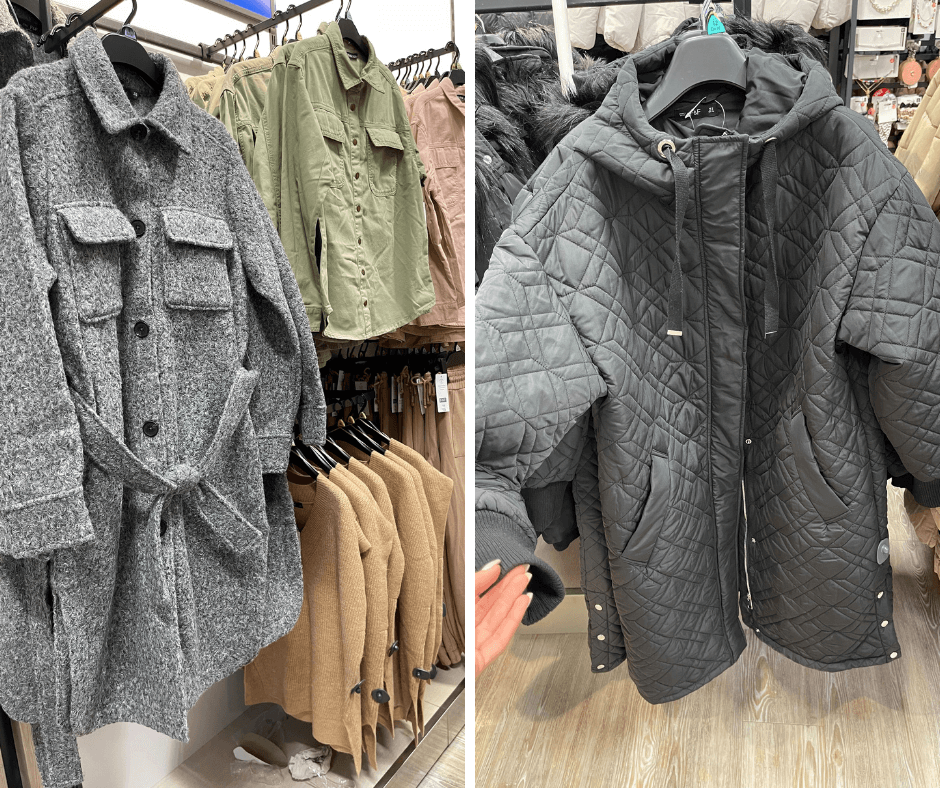 We were seriously impressed by the quality of the materials and stitching, as well as the generous sizing and lengths on the coats at F&F at Tesco.
Ladies Knitwear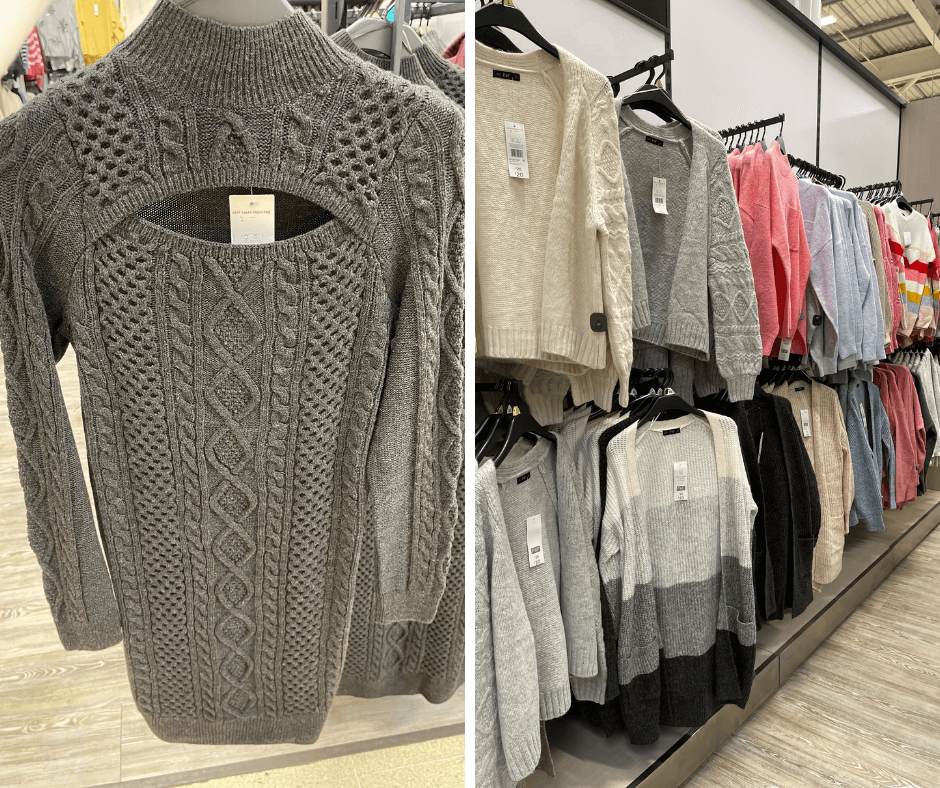 How lovely is this chunky knitted jumper-dress? The neckline makes it more fun - paired with tights and some heels, this would look nice for a date night this winter! Check out the huge range of colours and styles of cardigan at F&F at Tesco too...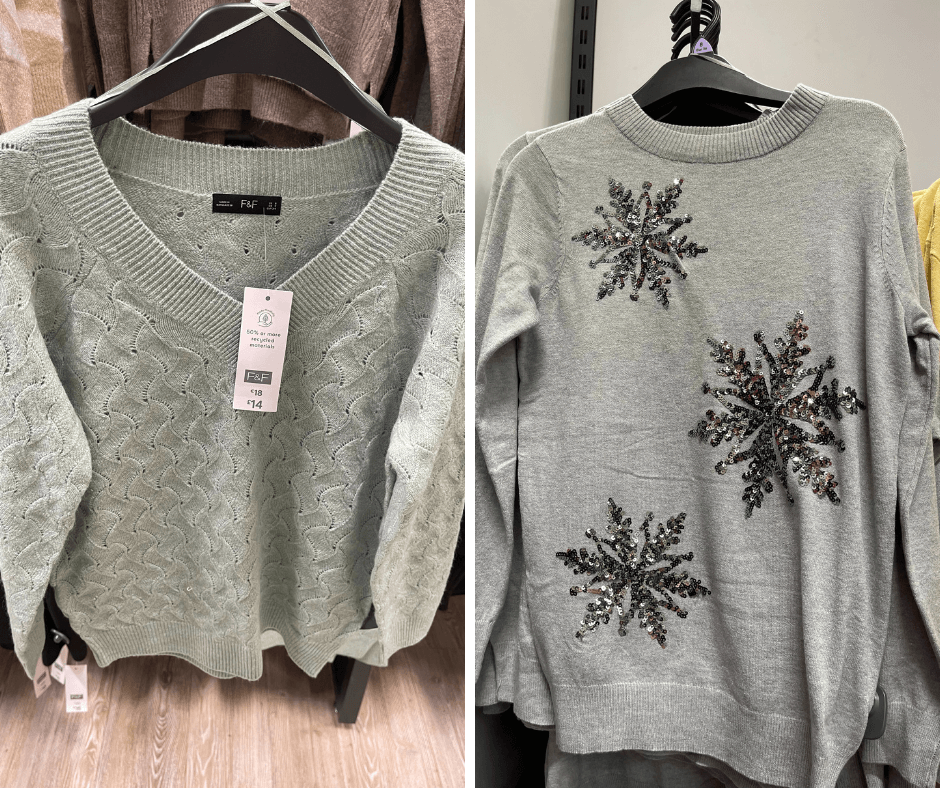 These comfortable yet smart jumpers would be lovely with a pair of jeans for casual winter style. The snowflake sequined jumper would be perfect for a casual yet cute Christmas Day outfit!
Our verdict...
For outerwear you'll want to be seen out in, quality clothing at surprising prices, and bang on-trend styles, you should absolutely check out the range over at F&F at Tesco. We spotted so many gorgeous pieces and wish we could have shown you even more... so get on down to your local F&F at Tesco department and fill your winter wardrobe with beautiful and affordable fashion!
If you liked this, we think you'll love...
*Advertorial content - written in paid partnership with F&F at Tesco*
Affiliate links are marked with an *
Favourite Finds
If you like this product, you might be interested in these too!