Oh my days. This stand is just perfect if your little one loves to help out in the kitchen.
The elephant design is absolutely adorable. Your little one will enjoy embarking on days of culinary adventure. You can cook together with little worry of little one falling anywhere as they'll be safe and sturdy on this stool.
You can elevate your toddler to counter height – they will love helping to mix and make their favourite dishes!
The stand has three height levels which can be adjusted to your preference and it's suitable for children from 18 months to 36 months.
The Kitchen Helper is easy to assemble and comes with all accessories, screws, tools, protective net, pads and instructions. The installation is expected to take 30 minutes according to the instructions.
Here's some of the amazing reviews for this stand:
EJW said: "Really happy with this. Easy to build, nice and solid and my toddler started using it straight away. Looks good in my kitchen too!"
Fungirl said: "Love this – it is adorable and is just the right height for our 15 month old to reach the counter (on highest setting) – although he's on the tall side (76% for height). Anyway, it's really cute, sturdy, and don't mind having it in our small kitchen. Only thing is that our toddler is super crazy and also strong and pulls on everything, so we did have to attach this to something because he'd otherwise pull it over. There is a towel bar on the island where it is in our kitchen, so we attached to that to prevent tipping. Also, he can climb out with the net attached if he really wants to – but I think these might not be issues for people with less crazy kids (I don't think, for instance, we would have run into these problems with our firstborn, but our second one is just more wild)."
Also available in a cow design!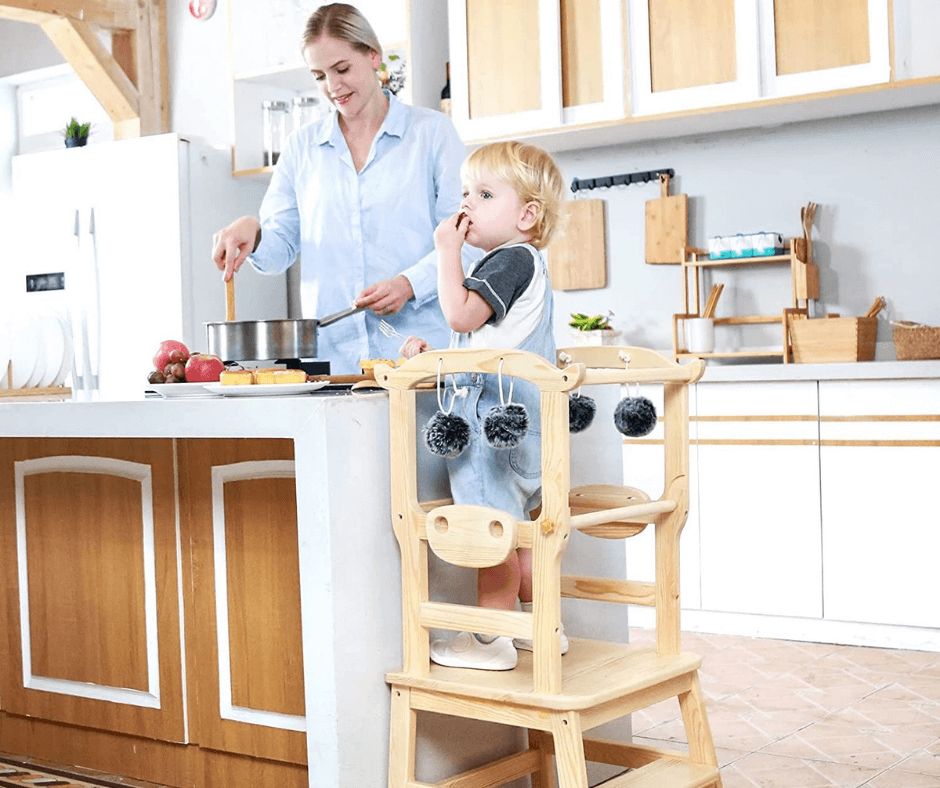 ---
All affiliate links are marked with an *
If you liked this you might like...
Favourite Finds
If you like this product, you might be interested in these too!