Harry Potter fans need to check out this magical collection at Dunelm!
Whether the sorting hat puts you in Gryffindor, Ravenclaw, Hufflepuff or Slytherin, the Harry Potter homeware collection at Dunelm will blow you away faster than we can say 'expelliarmus'! We've spotted some seriously exciting Harry Potter home and bedroom essentials such as bedding, fabulous Hogwarts house towels, and so much more.
Check out our favourite Harry Potter homeware at Dunelm here...
Harry Potter Bedding at Dunelm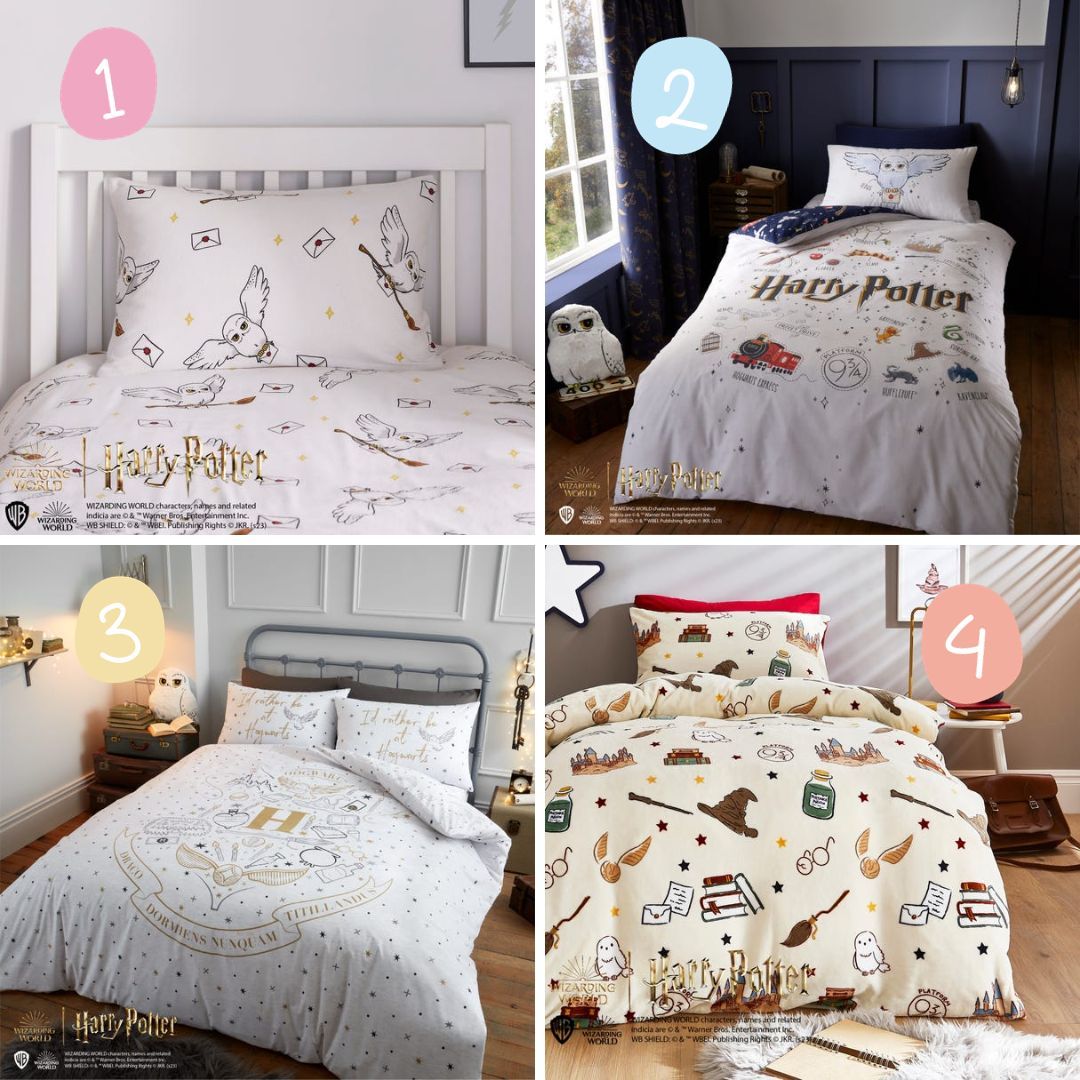 Manage your mischief with these amazing Harry Potter bedding sets - we love this Hedwig set! For the kids, we're also a fan of this reversible Harry Potter Doodle set, with adorable Harry Potter doodle patterns. This Harry Potter Kingsize set is more 'grown up', and we love that the pillow cases say 'I'd rather be at Hogwarts' - so would we! Finally, we cannot get enough of this soft Harry Potter Fleece set, the fun print is enchanting and brings a touch of Hogwarts charm to any Harry Potter bedroom.
Harry Potter Towels at Dunelm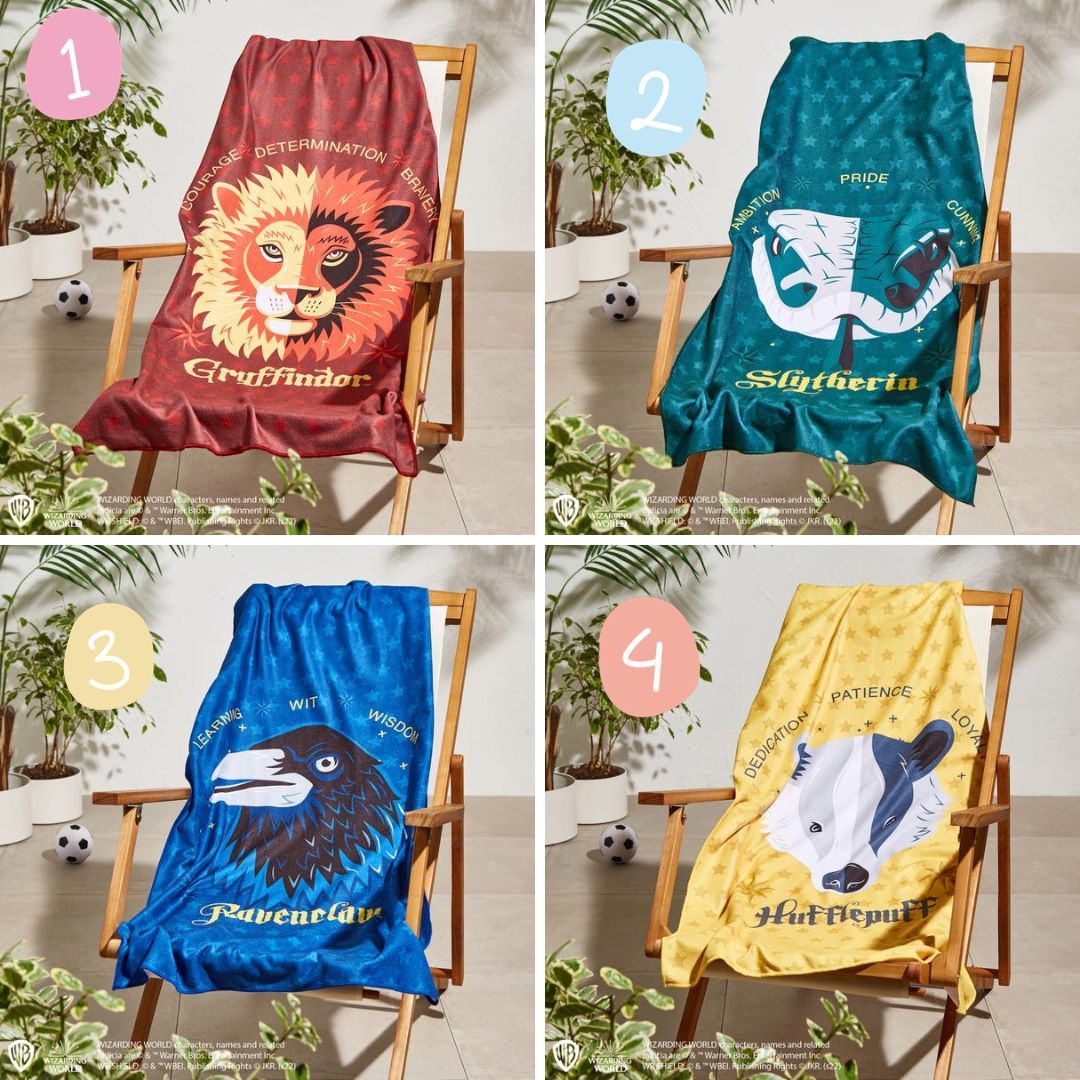 Planning a family holiday for your wannabe wizards? Even if you're not, these amazing Harry Potter beach towels could be handy for swimming trips or even daily use at home, and they're currently reduced! They have a towel for every Hogwarts house - Gryffindor, Slytherin, Ravenclaw and Hufflepuff. We got the whole set!
Harry Potter Loungewear at Dunelm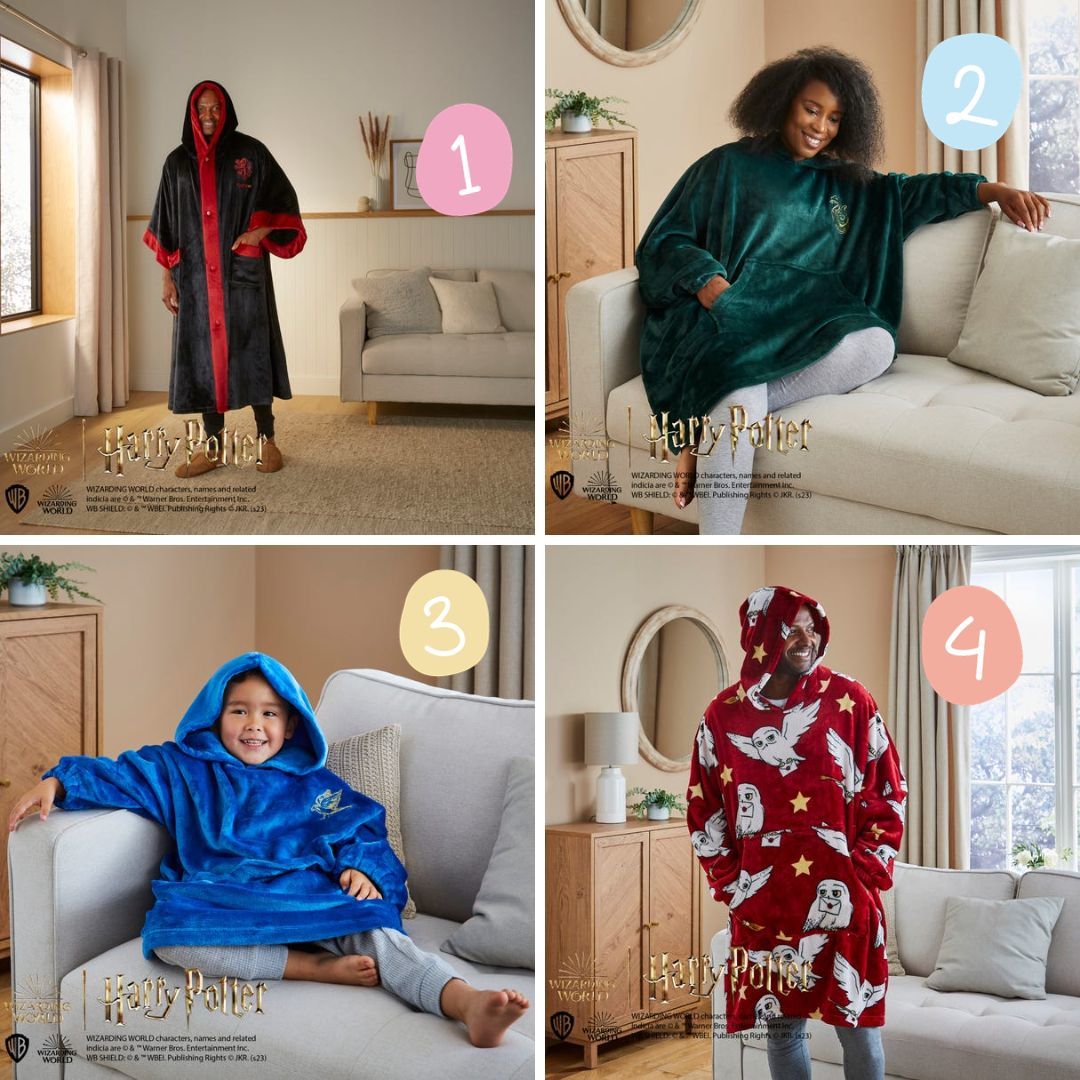 Being cosy around your house needn't be boring - why not indulge in these wicked Harry Potter loungewear finds whilst you relax in your Harry Potter bedroom? We tried on this Gryffindor Robe and it's SO soft and warm, perfect for those mornings that are colder than a Dementor! This Slytherin Hoodie is great for working from home, as well as this Oversized Hedwig Hoodie for those of you with no Hogwarts house loyalties. The kids can also enjoy this lush Ravenclaw Hoodie, with other houses available.
Harry Potter Slippers at Dunelm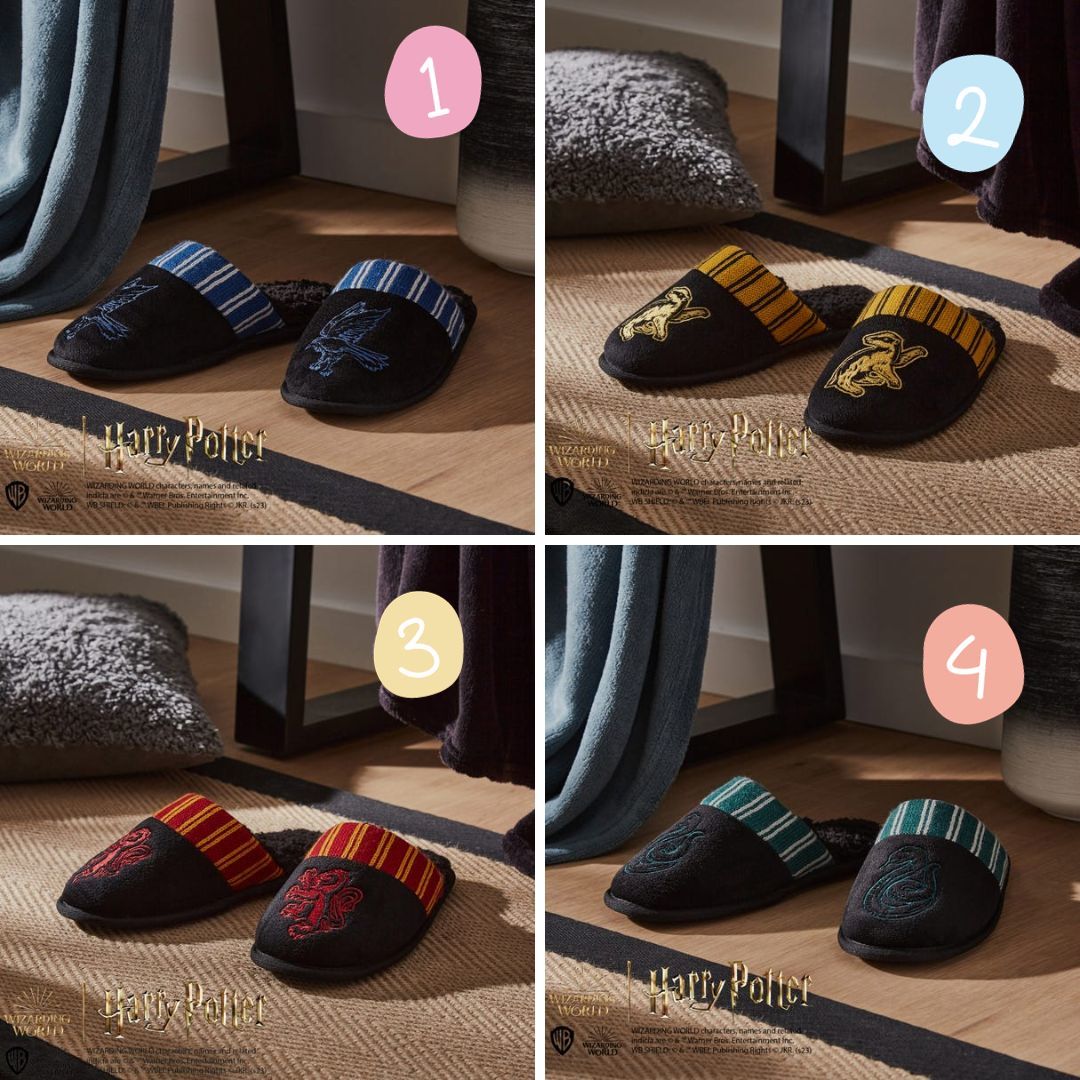 There's even slippers in the Harry Potter home collection at Dunelm! Whether you're in Gryffindor, Ravenclaw, Hufflepuff or Slytherin, there's a pair for you in both mens and womens sizes.
Harry Potter Bottles at Dunelm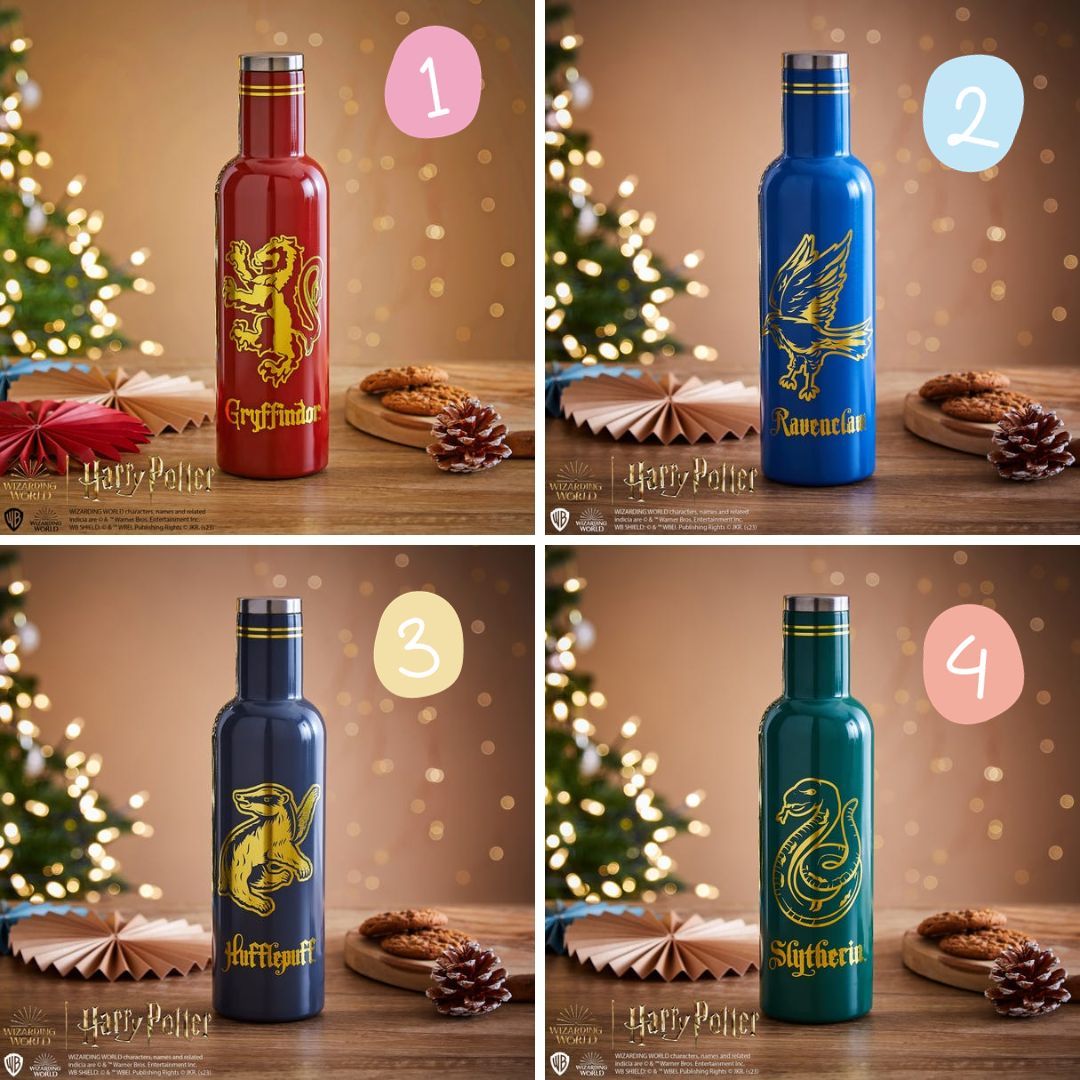 These Harry Potter travel flasks are incredible - not only do they LOOK magical, they're also leakproof, and suitable for both hot and cold drinks! They'd be great for the kids for school, or for you Potterhead adults to use at work, at the gym, in fact everywhere as they're designed to be durable. You can buy these in Gryffindor, Ravenclaw, Hufflepuff and Slytherin versions.
Other Harry Potter Homeware at Dunelm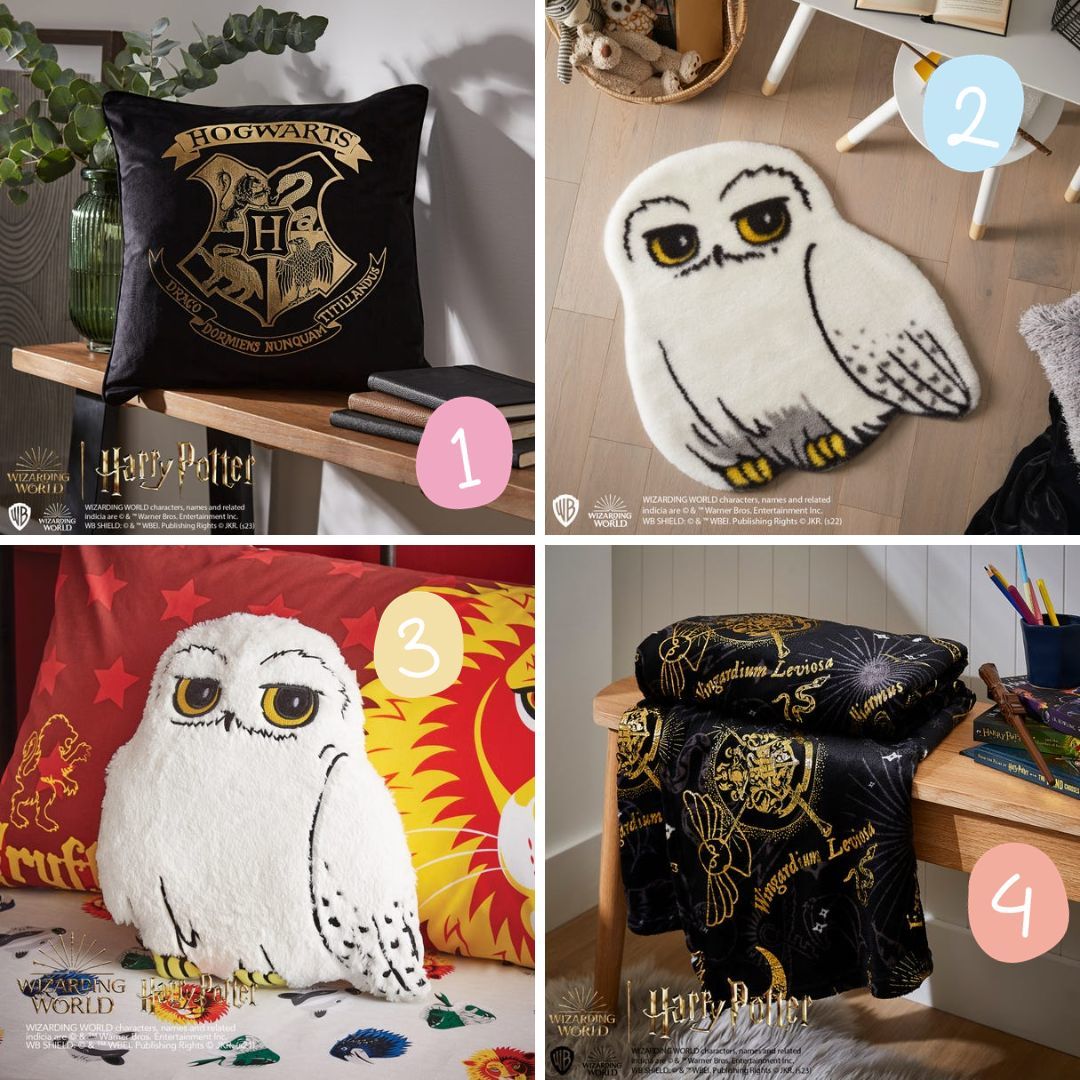 Oh my, we are in love with these other Harry Potter home finds at Dunelm! We're particularly excited to see Hedwig in the collection - this Hedwig Cushion and Hedwig Rug would be perfect accessories for a Harry Potter bedroom for a smaller child. We also adore the more understated and mature Harry Potter Cushion with gold emblem, and matching Foil Printed Fleece Throw - this would be ideal for a Harry Potter bedroom for a teenager or adult, we think.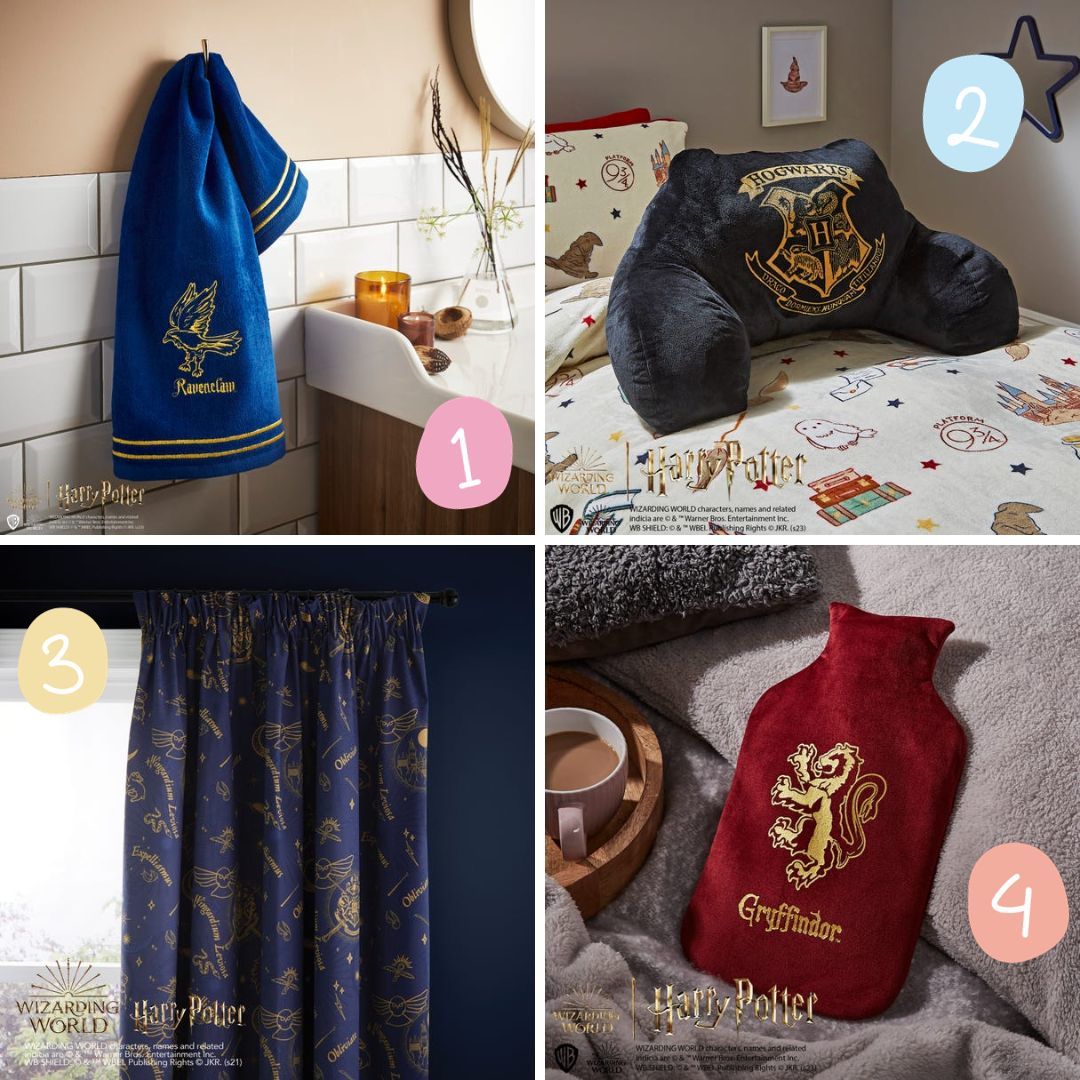 We also couldn't resist sharing these Harry Potter home finds - this Ravenclaw Harry Potter Hand Towel would look great in your bathroom! If you're planning a magical Harry Potter bedroom, then look no further than this cosy Harry Potter Cuddle Cushion, and these fantastic Harry Potter Blackout Curtains - the gold print is beautiful! Finally, for colder nights, this Harry Potter Gryffindor Hot Water Bottle could be a great buy for any Harry Potter lovers.
Our verdict...
Who needs a Marauder's Map when you can have your very own Harry Potter home?! Dunelm can help you to achieve your wildest dreams with their magical Harry Potter collection - there's pieces for every room of your home, and you could go from humdrum to Hogwarts at just a click of a button.
Affiliate links are marked with an *
You might also like...
Favourite Finds
If you like this product, you might be interested in these too!