As we slide into October, the countdown to Christmas is well and truly ON!
It's that time of year again... time to get organised for Christmas. First of all, what's your Advent calendar situation? If you're bored of the same old generic Advent calendars, then you're not alone - we've been on the lookout for the BEST Advent calendars out there, Advent calendars that are just a little bit 'extra', and luckily, we've spotted some gems.
Take a look at our picks of the BEST Advent calendars available in 2023
The Best Chocolate Advent Calendars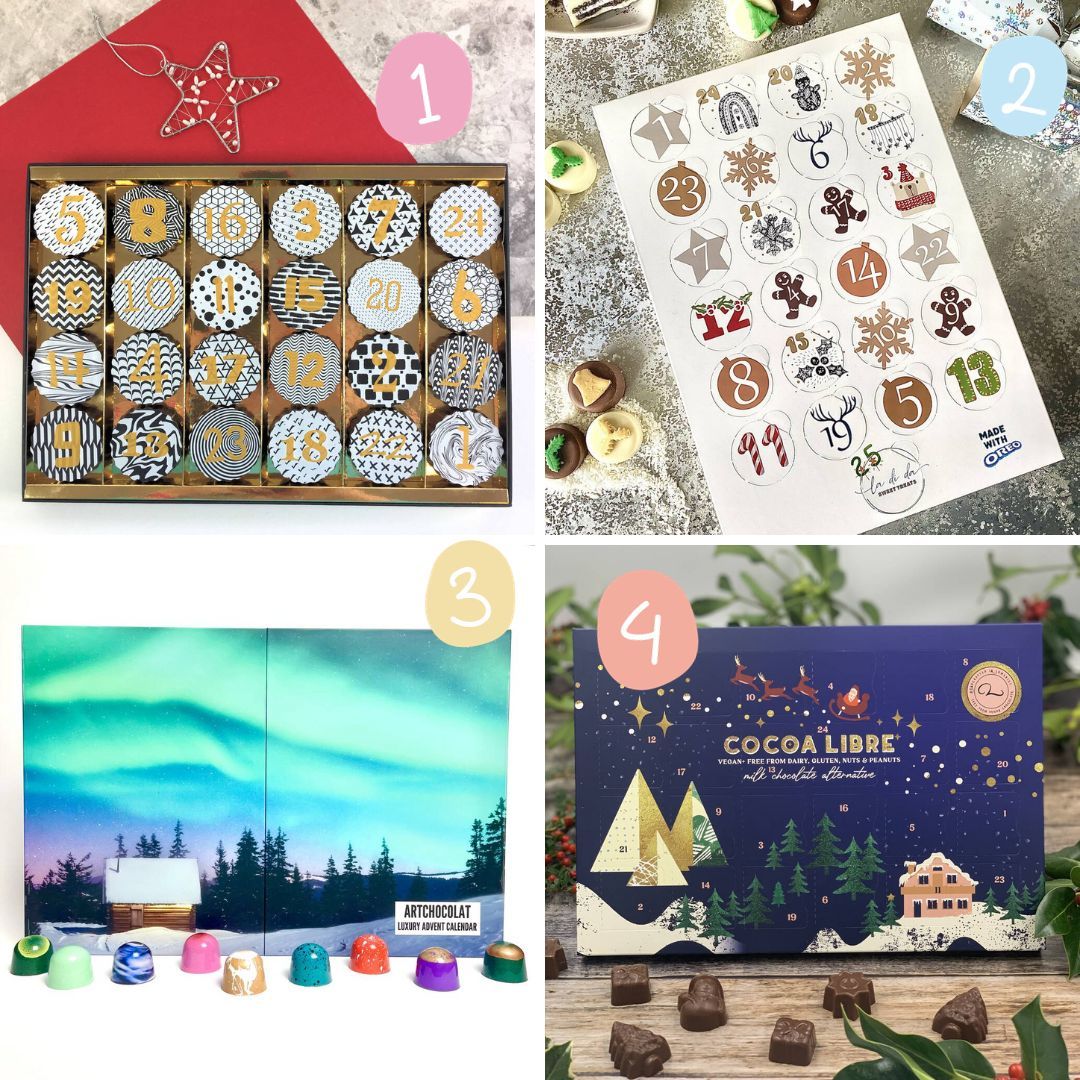 These aren't just chocolate Advent calendars... they're extra special! No tiny little mouthful of chocolate to be had here, oh no, these chocolate Advent calendars are wonderful. Whether you're shopping for a child, or for yourself, there are so many luxury chocolate Advent Calendars to choose from.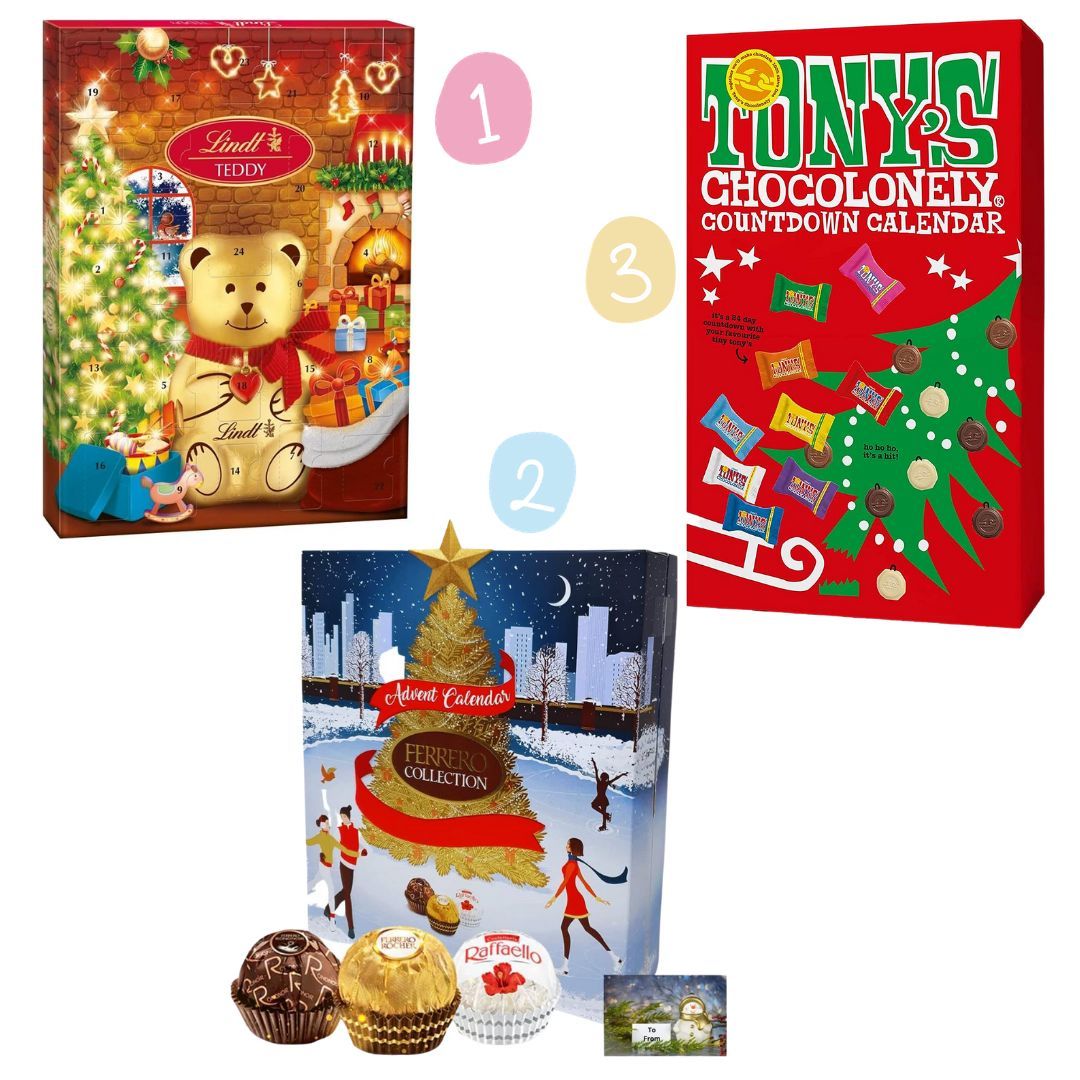 We also love these chocolate Advent calendars - whilst they're well known brands of chocolate, they're next-level and have a lot of extra luxury! Our kids have their eyes on the Lindt Teddy Advent Calendar, so yummy.
The Best Sweet Advent Calendars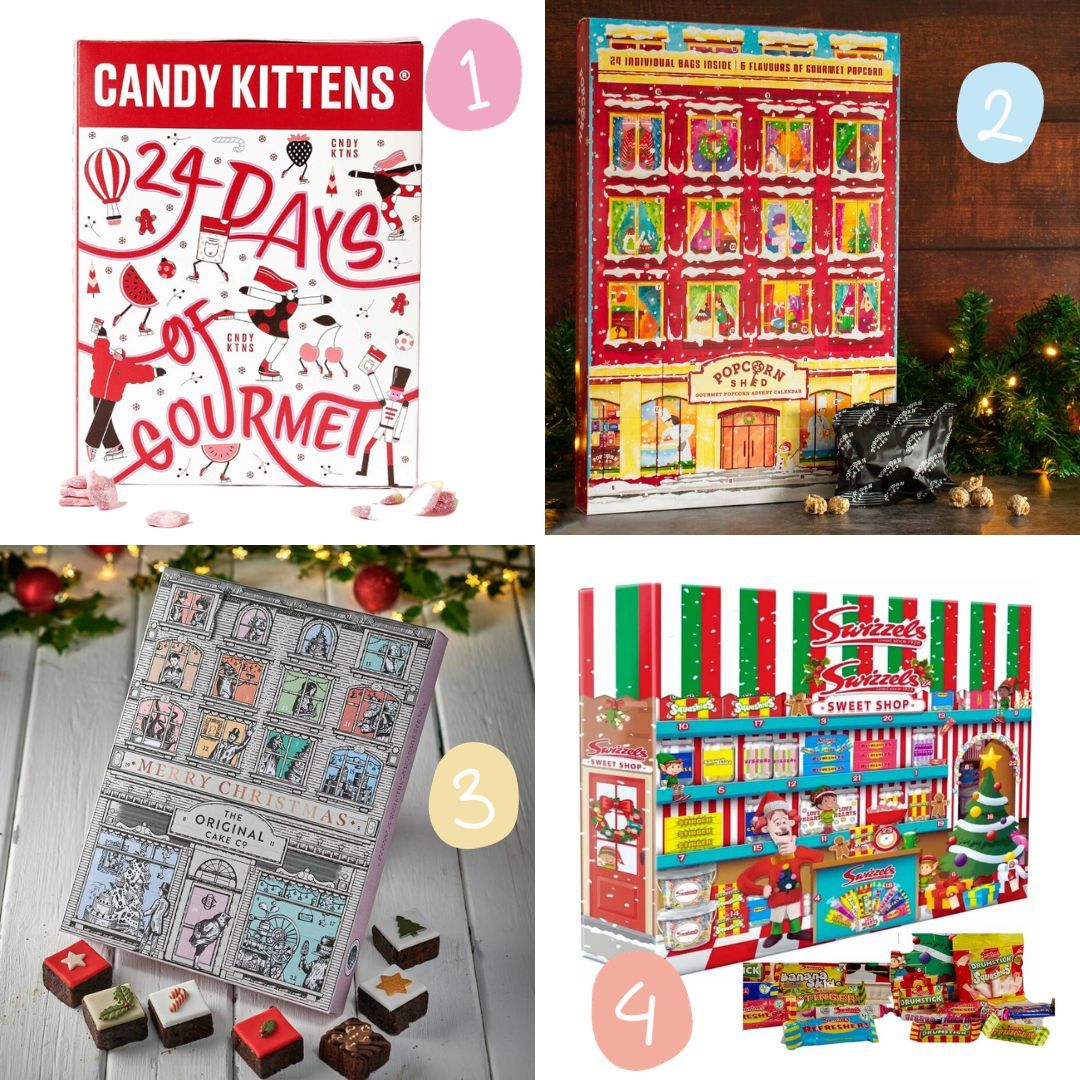 If you're keen to try an Advent calendar that's not pure chocolate, then we're pleased to share these fabulous sweet Advent calendars. Candy Kittens Vegan sweets are delicious, we'd highly recommend, and we're also excited by the Gourmet Popcorn Advent calendar we found. Love cake? Well, this extremely fancy Festive Cake Advent calendar is the one for you - or how about this huge Swizzles sweet Advent Calendar, full of old-school favourites?
The Best Toy Advent Calendars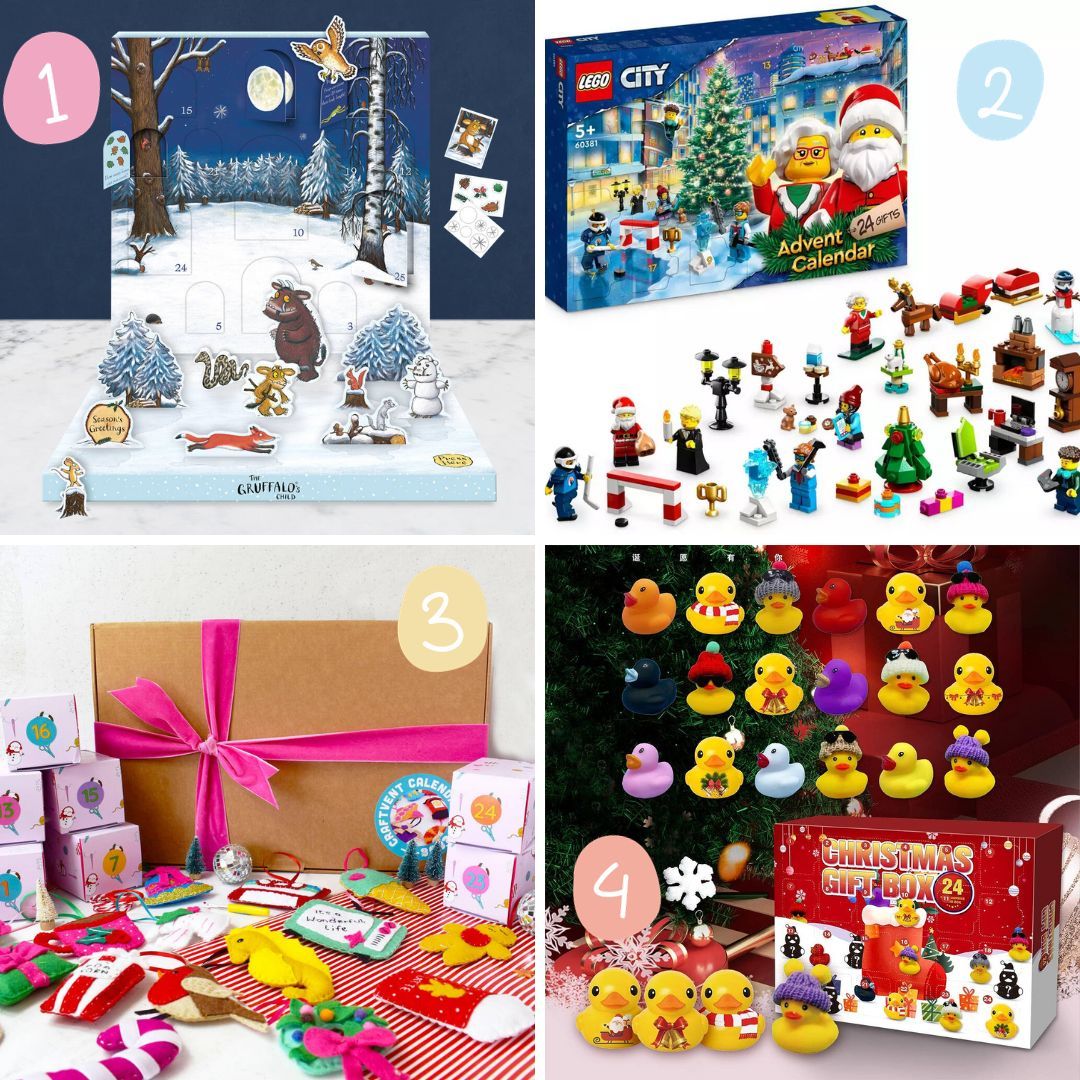 We're seeing toy Advent calendars becoming more and more popular amongst kids, so why not try one of these this Christmas? Some are pricier than others depending on what is inside but there are so many to choose from, regardless of taste and budget.
The Best Pampering Advent Calendars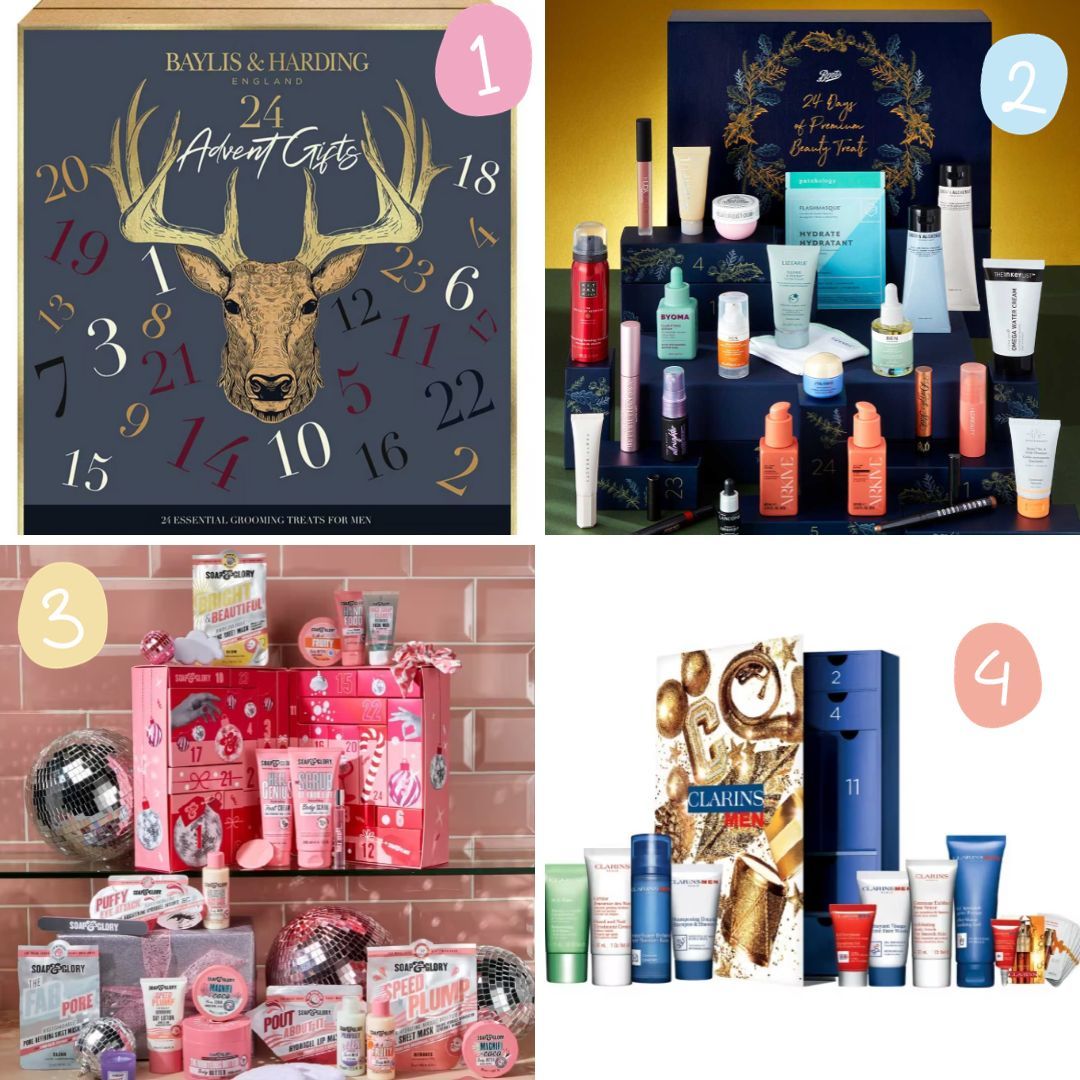 For the mummies, daddies and care givers in need of a little TLC in the run up to Christmas, we have something for you - there are some INCREDIBLE pampering spa-themed Advent calendars, absolutely chocked full of high end spa quality treats. We can't even decide which one to go for...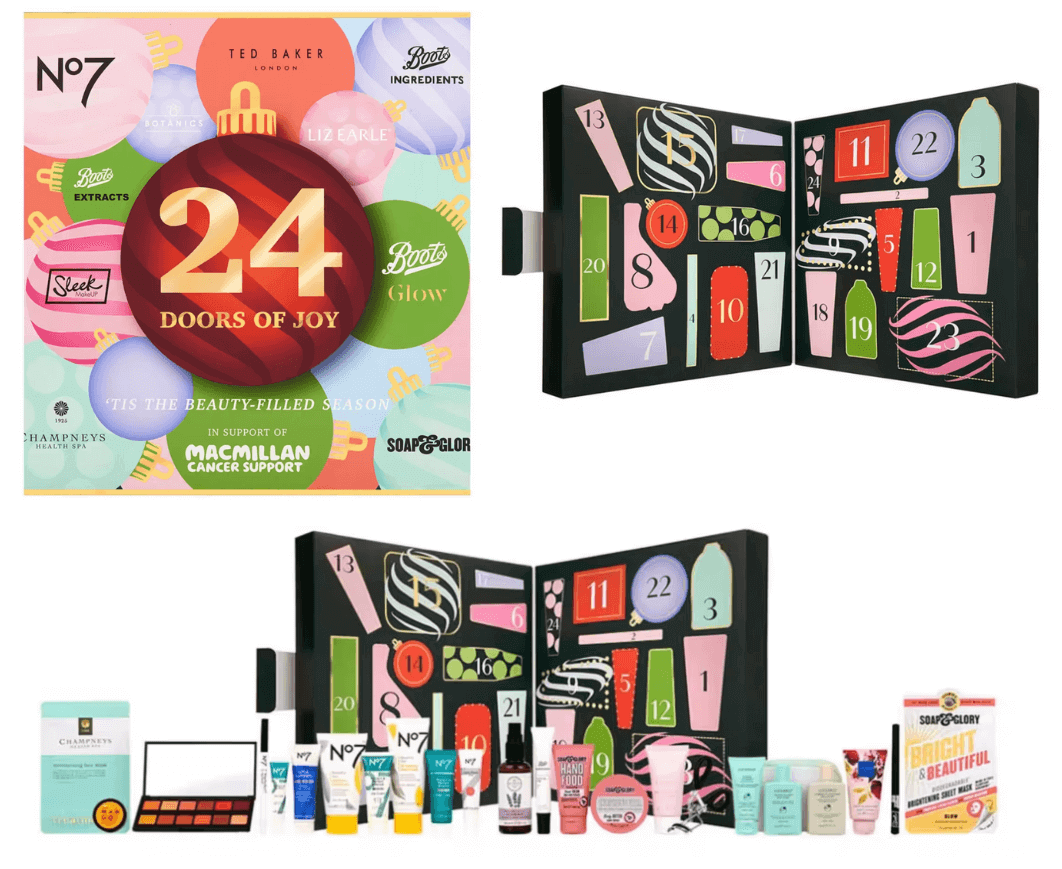 Discover 24 days of joy this festive season with the 2023 Macmillan advent calendar. Filled with pamper night essentials and beauty besties from your favourite brands including Soap & Glory, No7, Ted Baker & more. Your updated routine is hidden behind every door with 24 beauty treats to take you right up to Christmas day!

The Best Alcohol Advent Calendars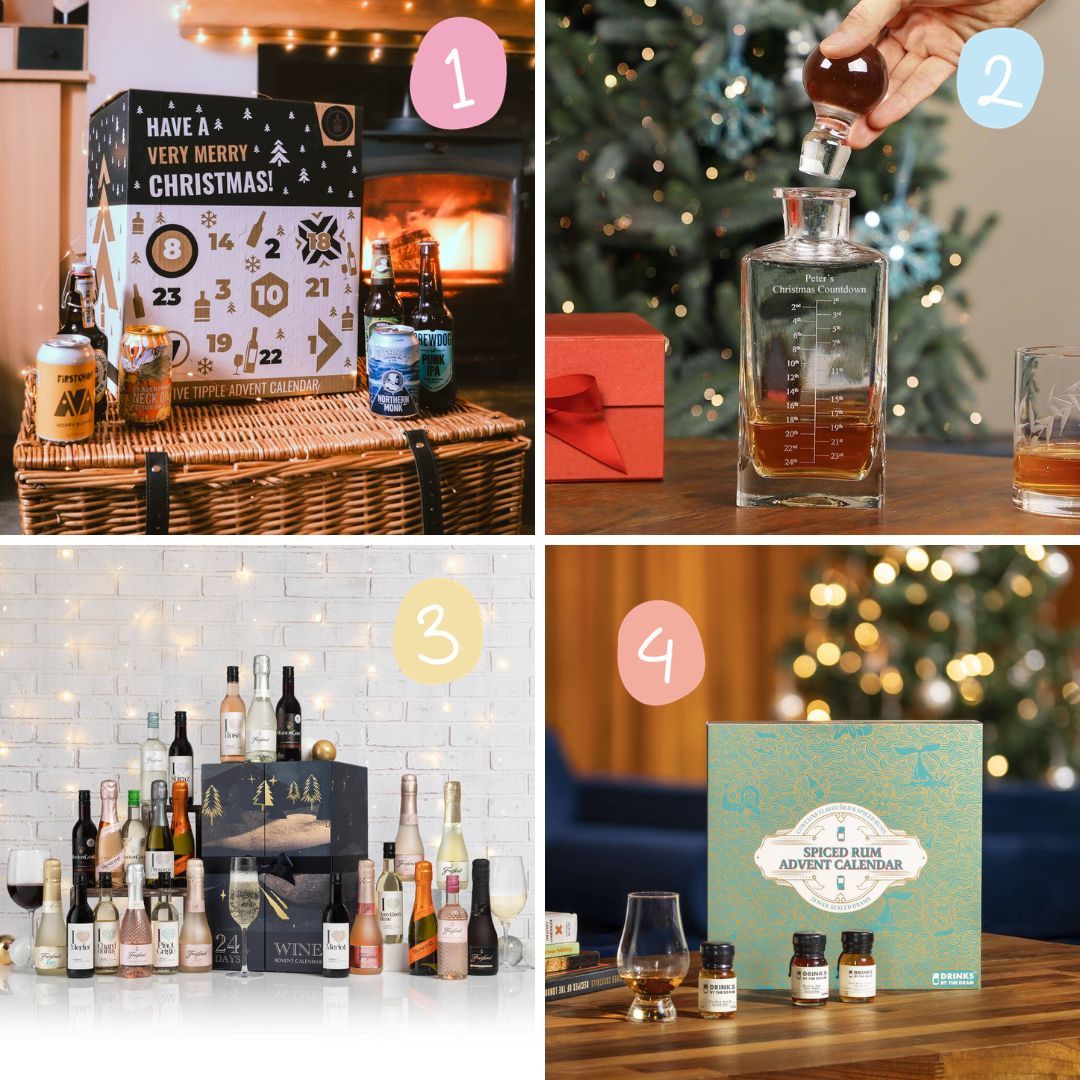 Fancy a tipple under the tree whilst you wait for Santa to arrive? Fantastic. Treat yourself to one of these awesome alcohol-based Advent calendars and you'll be merry all the way through December!
The Best Fill Your Own Advent Calendars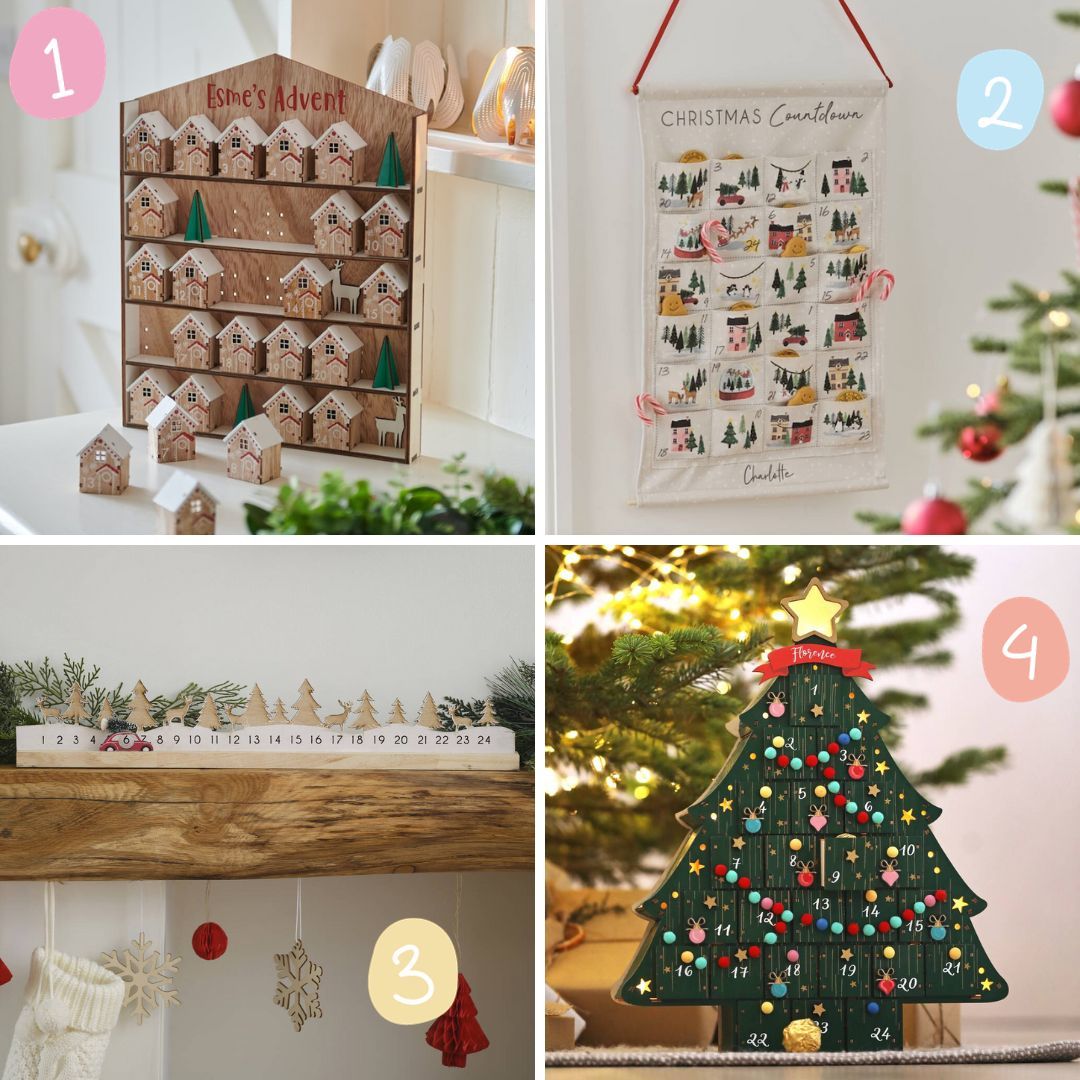 Finally - we know that many of you enjoy making your own Advent calendars. Some of you make delicious cupcakes, some of you make biscuits, and some of you buy toys that you know your child would actually play with. This is why we love these Advent calendars that you can fill yourself, and some can even be personalised.
Our verdict...
Back when we were kids, we didn't have even a fraction of the choice of Advent calendars that we do these days! How amazing are these finds? There truly is something for every single family member - luxury chocolate, pampering goodies, novelty, toys, the list is endless and this makes us happy because it means that we can try something new each Christmas. That, or treat ourselves to multiple Advent calendars each year... We hope that you enjoyed our showcase of the best Advent calendars of 2023!
Affiliate links are marked with an *
Other articles...
Favourite Finds
If you like this product, you might be interested in these too!