This week (7th – 13th June 2021) is Child Safety Week!
Here we'll take an indepth look into what this safety week is all about, with some handy tips and advice for you mummies and daddies to help keep your little ones safe and sound. This article isn't intended to scaremonger, but help inform and remind parents of what we can do to help our little ones enjoy life as much as possible. We can't wrap them up in cotton wool but we can absolutely reduce risks!
It's important to remember that small children can be unpredictable and whilst we can try to teach them 'don't touch', it's not a given that they'll actually remember when they're so young, with their brains rapidly growing and taking on board new information (meaning they won't always remember they're not allowed to do something – it takes time and reinforcement). We hope that this guide helps!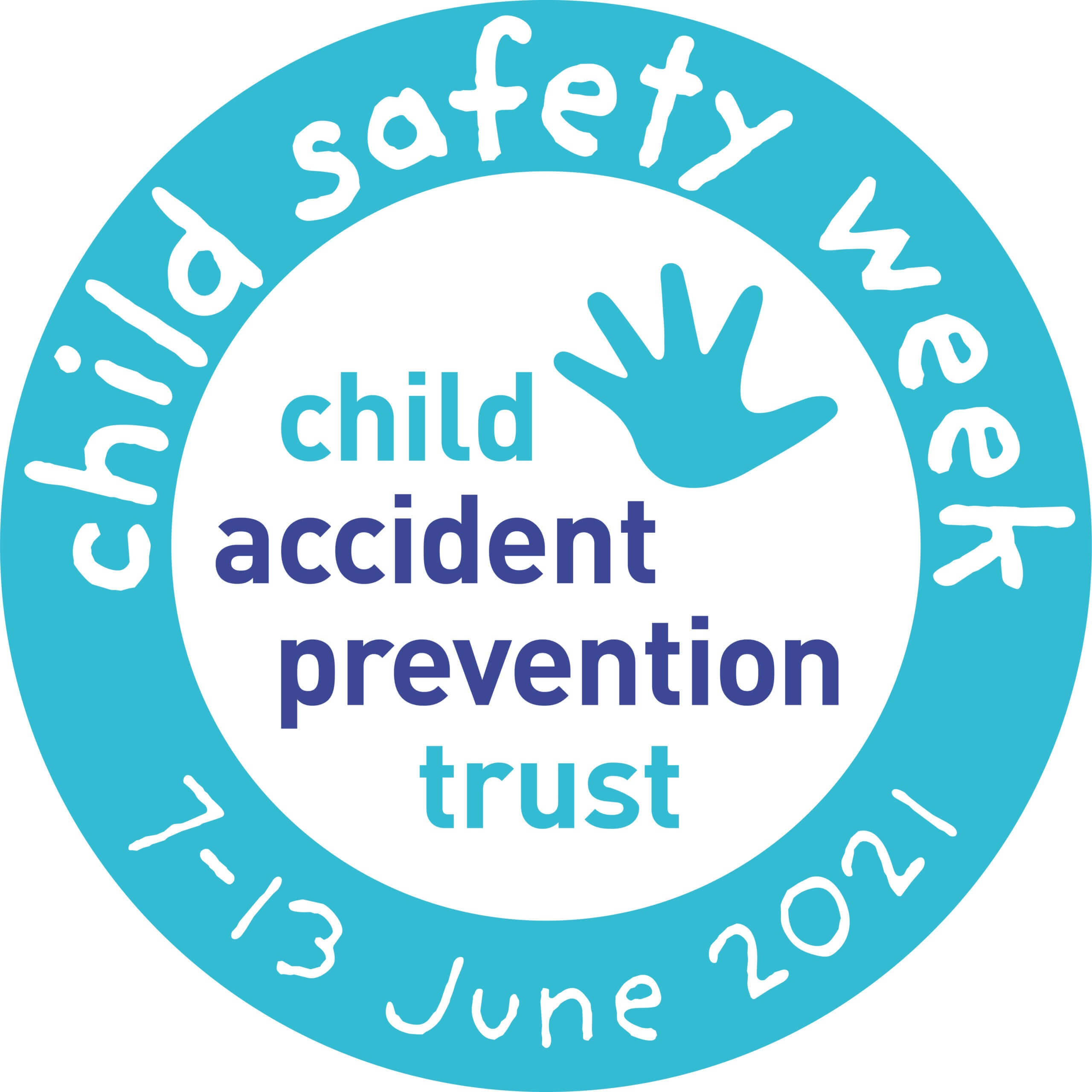 What is Child Safety Week?
Child Safety Week is an awareness campaign run every year by the Child Accident Prevention trust, also known as the CAPT. The aim of the campaign is to highlight safety risks posed to our children, and educate parents on how to prevent them, keeping family life as hazard free as possible!
The Children's Burns Trust is working closely with the CAPT this year to highlight the amount of preventable serious burns and scalds suffered by children, as part of the central theme of this years awareness week which is 'Family Life Today – What's The Risk?'.
Our Top Baby Safety Aids
There are so many gadgets out there for baby safety around the house, and we've picked out the best out there for each part of the house. You needn't break the bank, either!
---
Safety in the nursery
---
Gro Egg 2
It's great to be mindful of the temperature of the nursery, as it being too warm may cause problems for baby. The Gro Egg is SO easy to use as it shows different colours depending on how cool or warm it is in babies room.
Lindam Easy Fit Deluxe Safety Gate
A baby gate really helped prevent our son getting into mischief once he went into a toddler bed and put our mind at peace for when we went to sleep.
Baby Proofing Anti-Tip Furniture Anchor Strap Kit
The nursery is such an important space in your family home – it's the baby's space (once they're out of your room, advised at a minimum of 6 months), so it's vital to take precautions. Furniture is a huge hazard, with a number of very sad incidents arising from children climbing unsecured drawers and shelving… Furniture straps save lives!
Angelcare Baby Movement & Video Monitor
This set will definitely put your mind at ease during the night! The sensor monitor alarm will only sound if no movement is detected after 20 seconds letting parents relax. Advanced software allows a second Movement Sensor Pad and Nursery Unit combination to be added, meaning it's perfect for monitoring multiples.
---
Food Safety
---
Heat Sense Weaning Spoons
These heat sense weaning spoons change colour from red to yellow if food is too hot so you can tell at a glance when it's safe to feed your baby and when it's too hot!
Advanced Steri-Dry Electric Steriliser & Dryer
Viruses & bacteria don't stand a chance against the Steam Steriliser. It uses steam to kill 99.9% of harmful bacteria & viruses without chemicals.
---
Bath Time Safety
---
Bath Thermometer
This float in the water thermometer will flash and beep if the temperature is too hot for baby. it also has a built in clock and timer.
Baby Bath Support
It's unique design combines safe, sturdy sides and an angled area made from special soft material for your baby. The  material warms to babies body temperature and bath water. It features a water level indicator to ensure the optimal level of water in the bath.
---
Safety in the the rest of the house
---
We nipped this straight in the bud by putting a safety gate on the door as my son LOVES messing around in the kitchen! The safety guard below is autoretractable and I daresay a lot easier for getting in and out with food than a traditional gate. The heat detecting spoons will help you ensure baby's food isn't too hot, if you struggle to judge like I did! Another FAB find is the cable tidy; it's so cheap, and it will keep any trailing wires (kettle, for example) out of baby's reach.
Baby Plug Socket Covers
These socket covers keep children away from electric hazards, it will also stop curious children poking fingers in to the holes or any object which could cause serious danger.
Corner Cushions
Auto Foldable Safety Gate
This folding safety gate which is an innovative alternative for tight spaces, fits opening 55-89cm. It folds back so it is near invisible when not in use, has a convenient wide walk through section and is easy to install. One handed opening mechanism perfect for busy mums and dads.
Cable Tidy Tube
Tidy up those hanging wires to prevent your little one from pulling at them or even biting them.
---
Safety Out Of The House
---
Keeping your little one safe on the go needn't be difficult with these great finds. If your wee one is a wanderer (as I was…), this iD strap could save a whole lot of drama! We're in love with the butterfly packpack and reins – how adorable is this?! To keep baby shaded from the scorching sun when out in the car, these Clippasafe roller sun blinds come highly recommended by our mummies, as does the Snoozeshade – it's air permeable, unlike blankets, muslins, towels etc, just to ease the worries of mummies who aren't sure about this product.
UV Dummy Steriliser
This Nuby UV Dummy Steriliser will sterilise your babies dummy in just 1 minute without water or a microwave. Perfect for when you are out and about.
Toddler Pack Ladybird Bag
Not only is this a cute backpack for your toddler but it also comes with parent safety reins. So when you are out at a busy place with your  little one, they won't be able to wander off and get lost in the crowd.
---
If you liked this you might like…