If you're starting a Christmas Eve box tradition in your family, why let the little ones have all the fun? Filling a Christmas Eve box for teens or for your partner can add to the Christmas magic. We've got plenty of suggestions for items to include in a Christmas Eve box for a teen, boyfriend, husband, girlfriend or wife. There's no need to blow the budget either; you can include items you would have given on Christmas Day that they could enjoy a little earlier on December 24th. Or, buy a few little bits and pieces you can share once the youngest members of the family are fast asleep.
Adult and Teen and Family Christmas Eve Box Fillers
If you haven't read it already, make sure you check out our baby and kids Christmas Eve box filler post, which has lots of suggestions for items to pop in boxes that would be just as good for older children and adults too. Below you'll find some extra inspiration for Christmas Eve items that older members of the family
A Classic Christmas DVD – Don't get us wrong, Elf is great, but there's something extra Christmassy about snuggling up with your other half in front of a Christmas classic like It's a Wonderful Life or why not introduce your teen to some of the best festive movies of the past?
Bath Bubbles or Bath Bombs – Luxe up their pre-Santa soak in the tub with some fabulously festive bubbles or bath bombs. Bath bomb aficionados Lush, have released a super cute Santa Bomb and there's also a sparkling Puddy Holly.
Coasters – If you love to enjoy Christmas hot chocolates in matching mugs, don't forget the coasters! There's a design for all the family in this set of personalised wooden Christmas coasters – just add their name.
Candles – A nice scented candle can really help to set the festive mood, particularly if the gentle flicker of the flame is accompanied by a festive scent. The White Company's Winter signature candle has a lovely warming Christmassy smell. Don't forget to keep them out of reach of children and never leave burning candles unattended.
A Beautiful Bauble – Is it your first Christmas as parents? Maybe you've just moved into your family's forever home? There are some gorgeous celebratory baubles to be found to help you mark all kinds of festive family milestones and they make fabulous adult stocking or Christmas Eve box fillers.  Take a peek at this twinkling personalised family Christmas wreath bauble and this cute ornament, which is a great 1st Christmas as a Daddy gift.
Fillers For all the Family to Enjoy
Family Pyjamas – If you're putting together a larger Christmas Eve box for everyone to open together, a matching set of Christmas PJs is a must. This glittery navy adult and mini me pyjama set from Asda is a great affordable choice and includes options for babies, adults and kids too.
Snuggly blanket – Who loves to cosy up on the sofa in front of Christmas movies on Christmas Eve? If you're putting together a Family Christmas Eve box with everything the whole gang will need for the night, make sure you pop an extra soft warm blanket in there. This snowman hooded blanket is adorable or how about a traditional Fair isle patterned Christmas throw?
Board game – Of course, Christmas isn't aaalll about TV and snacking, plan some quality downtime over a game of a family favourite such as Monopoly or maybe some cards. For the older members of the family, Trivial Pursuit is on offer right now at Asda and makes a good family Christmas Eve box filler.
Snacks for the night – Delight your other half with their favourite chocolate bar, a pic n mix of their favourite sweets or a bag of their favourite crisps or popcorn in their personalised Christmas Eve box or put together a range of snacks in a family box to see you through your Christmas Eve film. Pick up bits and pieces when they're on offer, do a B&M raid or go all out with a Cadburys Christmas Treasure Box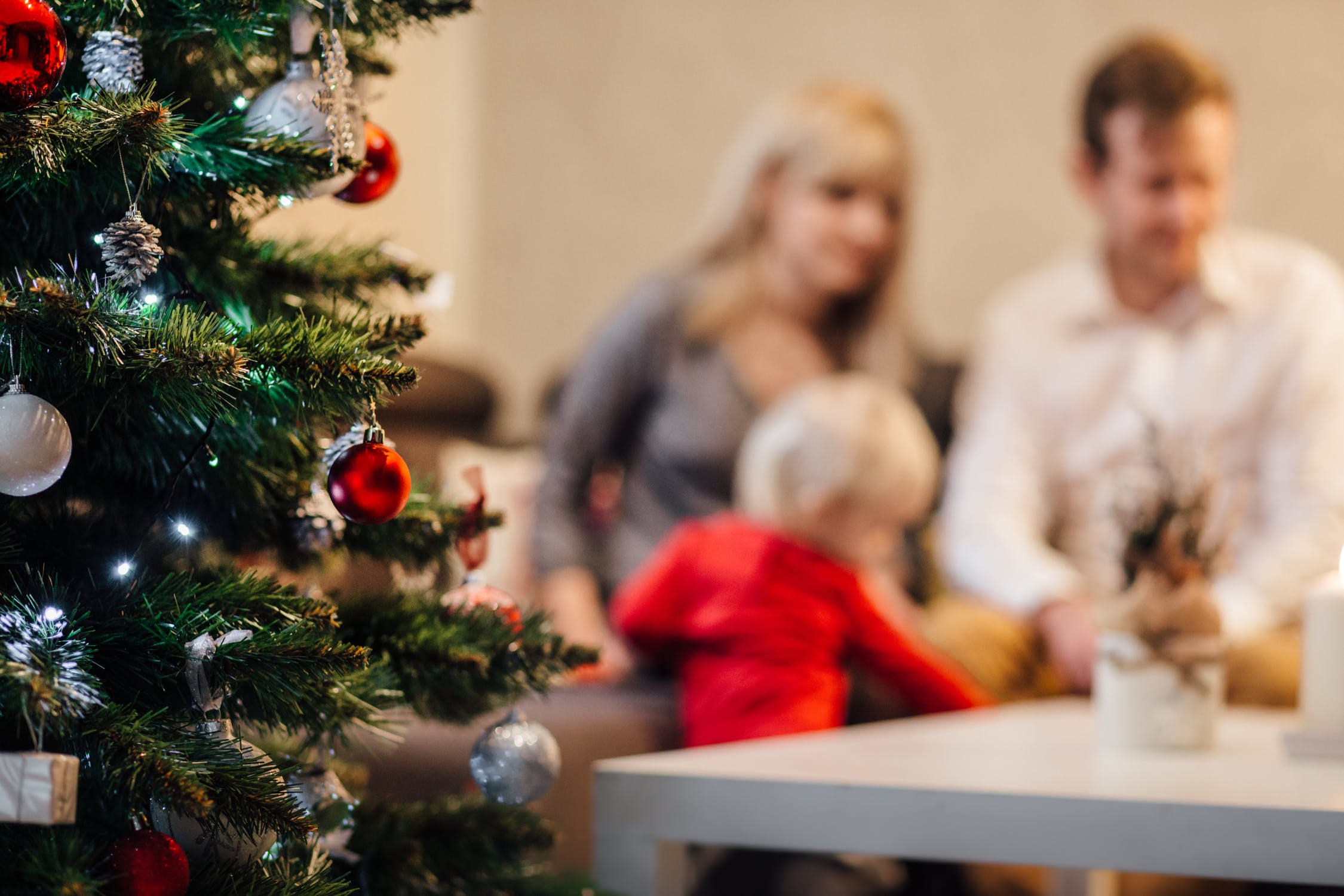 Alcohol Themed Christmas Eve Box Fillers
Obviously, alcohol themed gifts aren't appropriate for everyone's Christmas Eve box – this section is most definitely adults only. If you'd like to slip a little festive spirit or sparkle into your wife, girlfriend, husband or boyfriend's Christmas Eve box, a small tipple or festive glass is a great shout. Here are a few ides to get you started.
A mini cocktail kit – If you'd like to gift something personal to be enjoyed on the night but don't want to risk a hangover on Christmas day, a mini cocktail could be just the thing. You can make this up yourself with small quantities of their favourite cocktail ingredients in little bottles (e.g. a bourbon miniature, tiny bottle of bitters and a small shot of syrup for an old fashioned).
Mulled wine or fizz – If the prefer mulled wine or cider, you can buy fabulous little mulling spice kits so you can all enjoy that fabulously Christmassy smell as they warm up their drink. There's no reason for mums-to-be to miss out as you can buy miniatures of non-alcoholic sparkling wine to gift alongside a seasonally decorated glass.
Festive glasses – We've all seen those glitter dipped glasses, which are a great way to add some extra sparkle on Christmas Eve. If they're not quite your thing, these Santa Claus and Mrs Claus glasses might bring a smile to their face.
Mulled wine mugs –  Are they all about the warm, hot spiced beverages when Christmas comes round? This naughty or nice camping mug is perfect for mulled wine.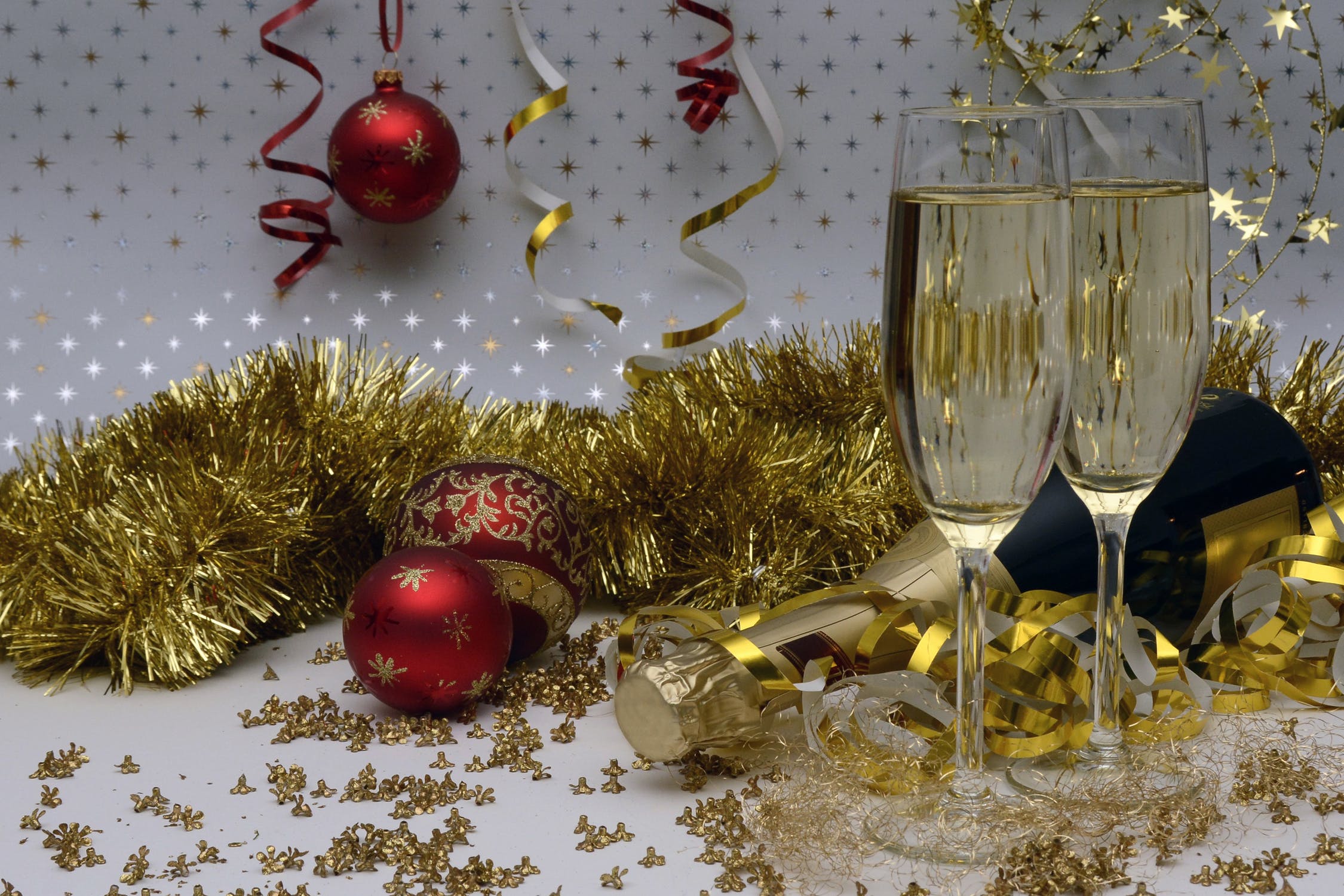 Do you do a large Christmas Eve box hamper for the whole family or individual boxes for everyone? Have you or would you consider doing a Christmas Eve box for your partner? If so, what goes inside?