Retail stores everywhere are starting to be decked in Halloween decoration. Halloween isn't really a big festival where I hail from, but here in the United States it's a different story.
Like the saying "do in Rome as Romans do", I very much want to join in the Halloween festivities here and make fun memories with my little family, be it trick or treating or playing dress-up.
For trick or treat, the first order of business would be to get a little candy bucket for my little one. What better way than to craft a unique one with my little boo?
DIY Pumpkin Bag for Toddler Trick or Treat!
How to DIY a Pumpkin Paper Bowl Bag
Steps:
Get little one to decorate 2 paper bowls with crayons or markers (Used but clean ones would be perfect)
Use a penknife to cut out 2 triangles for eyes and 1 crescent-shaped mouth on one of the paper bowls
If you can't get the crescent-shaped mouth to be big enough to fit candies, cut 2 slits on the top of the pumpkin face and fold down so it works like a clasp
Staple or hot glue the 2 paper bowls together
Use a penknife or single-hole puncher to make 2 holes on each side of the pumpkin and thread a ribbon through
Easy-as-that! Get your little boo to test putting candies into the bag!
Seeking Halloween Fun
Shopping malls here usually have participating merchants throughout the building who give out sweet treats and goodies to little children. Here are the ones in Greater Seattle area that seem exciting to check out: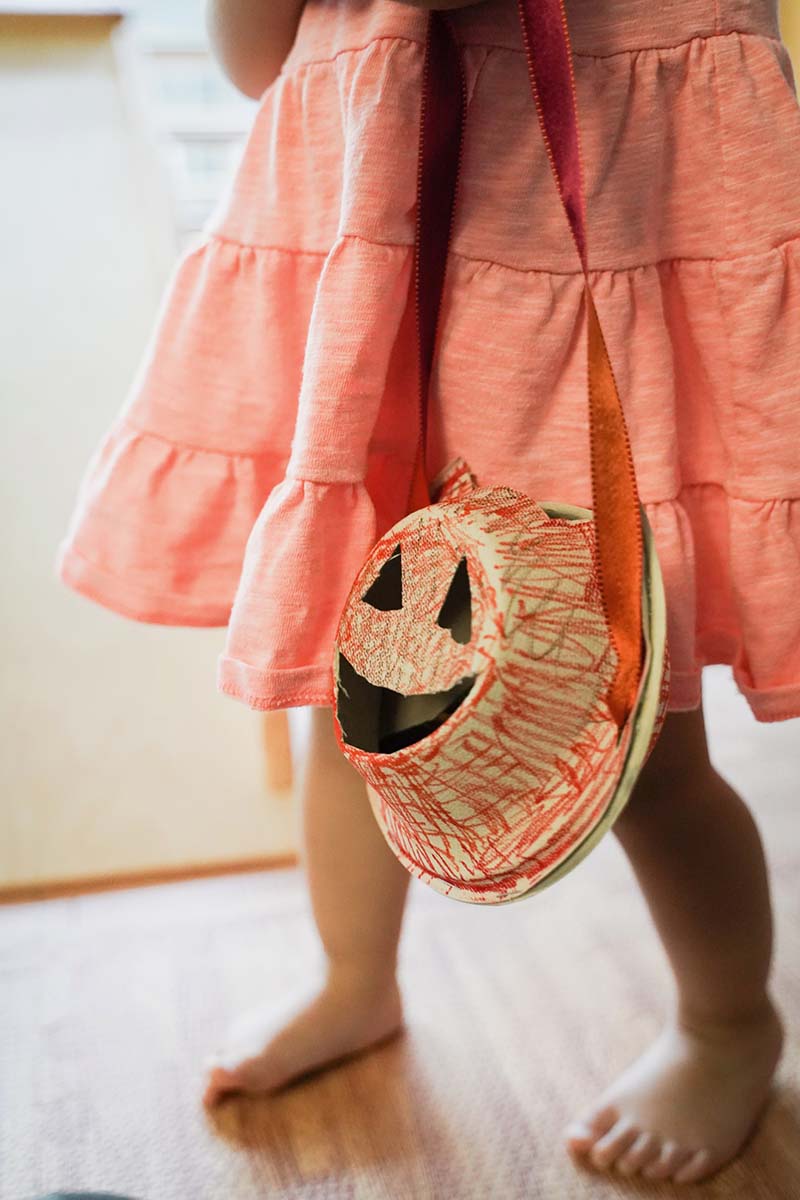 If you enjoyed this Halloween craft activity, check out our Fall Tree Craft for Toddlers too which is simply season-perfect!