November the 18th – November the 22nd is World Nursery Rhyme Week!
Nursery rhymes play a big role in parenthood; most of us were raised alongside nursery rhymes, perhaps with some regional variations, and they're often sung as part of childhood games and other fun activities. They're something that most mummies and daddies know by heart, and pass onto our children without us realising the significance…
What is World Nursery Rhyme Week?
World Nursery Rhyme Week was launched in 2013 by The Music Bugs and aims to raise awareness of the import role that nursery rhymes play in early childhood and development. 3 million children from over 70 countries take part. Parents, practitioners and everyone who works with children is encouraged to take part in the initiative!
Every year, The Music Bugs pick 5 nursery rhymes for the week and set parents & caregivers a challenge to sing them each every day – this is so easy for us to do and a great way to get involved. You can stream this years selection here!
Sing Nursery Rhymes To Your Children
Quite simply, sing to your children! Most little ones adore to hear their mummies and daddies singing a tune, and as children learn through modelling, hearing your cadence, pitch and pronunciation is a fabulous way for them to hone their own burgeoning language skills.
Read more about the importance of singing to your child here.
Read Books About Nursery Rhymes With Your Children
Reading to your children has so many benefits – read more about this here – so why not incorporate the teaching of nursery rhymes into your reading time? We love this book by Kate Toms; the illustration is so captivating and it's a fabulous way to engage your children in the joy of nursery rhymes.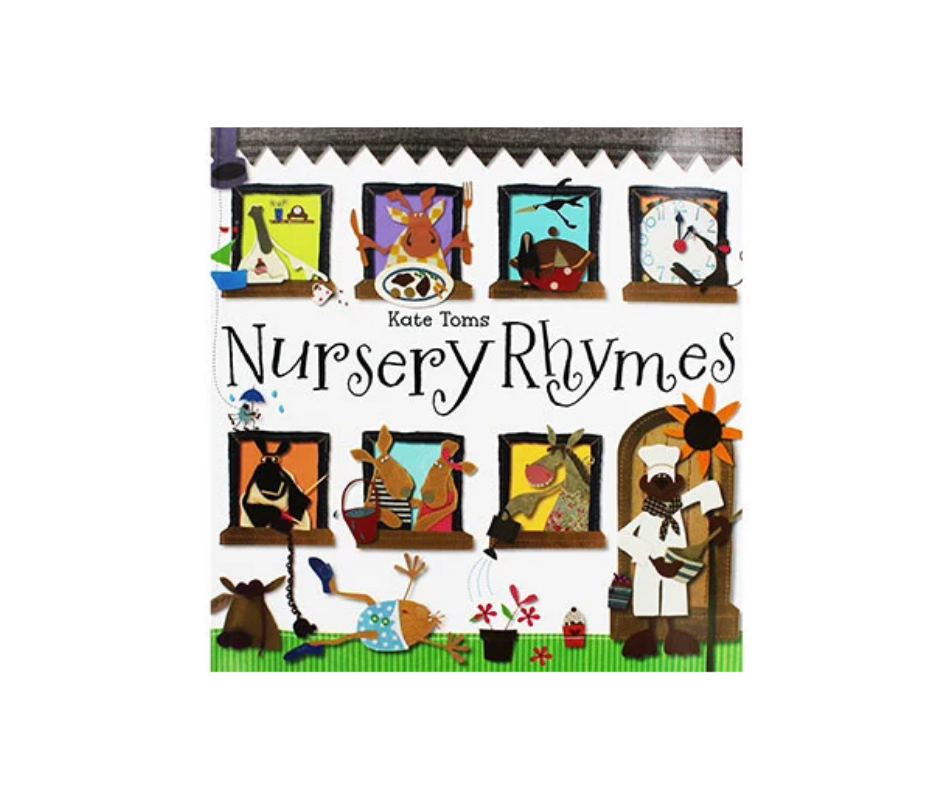 Find more nursery rhyme books here – there are some fabulous reads to be found!*
Use Nursery Rhymes as Part of Crafting & Play
You can incorporate nursery rhymes into arts & crafts sessions with your little one! We've found some marvellous ideas…
Draw scenes from nursery rhymes while singing the rhyme to help your child learn the story and meaning.
Act out nursery rhymes with dolls, teddies and figures.
Use tuff tray play – these ideas are wonderful!
Find Youtube Videos Based on Nursery Rhymes
Screen time can have some benefits; it can be a useful tool to help your little one to engage and learn, especially when it comes to music and rhymes! Here's my favourite nursery rhymes video – my 3 year old adores it.
---
How are you getting involved in World Nursery Rhyme Week? Tell us in the comments.

Love from Katie & Team BBY. Xx