We're sure that you're all keeping up to date with the news about Covid-19!
If the prospect of needing to stay at home with your children is making you feel a little apprehensive, try not to panic. There are so many things that you can enjoy with your little ones at home and in your own back garden, and we've found the very best ideas for keeping yourself and your kids sane during 'social distancing'. We have come up with 60 ideas here, and will cover our very favourite ideas in this guide.
It's definitely not ideal, but let's stay positive to make staying home fun…
(It is important to note that social distancing, and medically advised isolation aren't the same.)
---
Things To Do
Arts and Crafts
Arts and crafts seems to be the answer to all of life's childcare-related problems, and this one is no different! Get a stash of arty materials sorted, and prepare yourself for lots of painting, sticking and glueing.
We love this kit* – there's 1000 pieces, so plenty to last you until it all blows over!
Our favourite craft activities
We have lots of fantastic resources on arts and crafts – you can find them here. Here are our top three…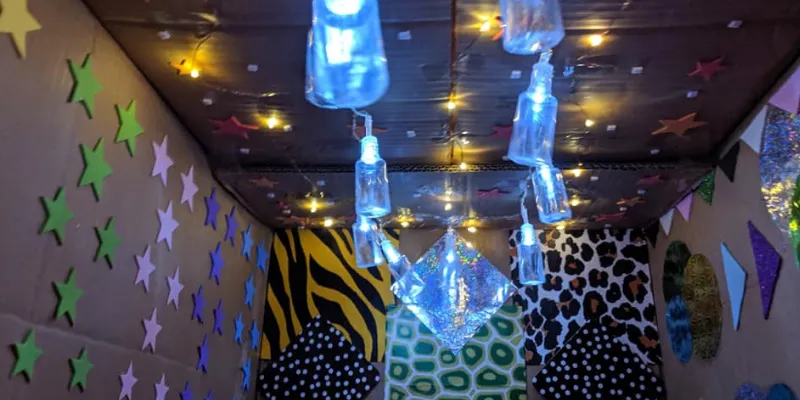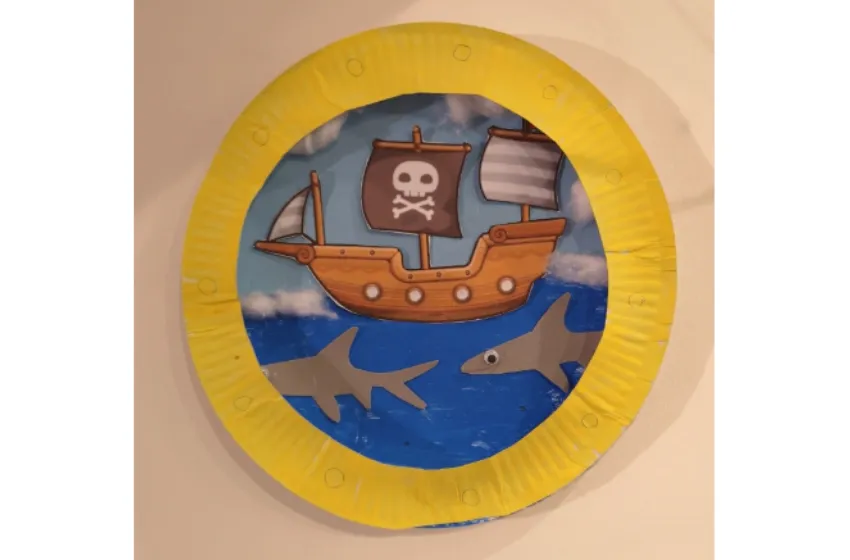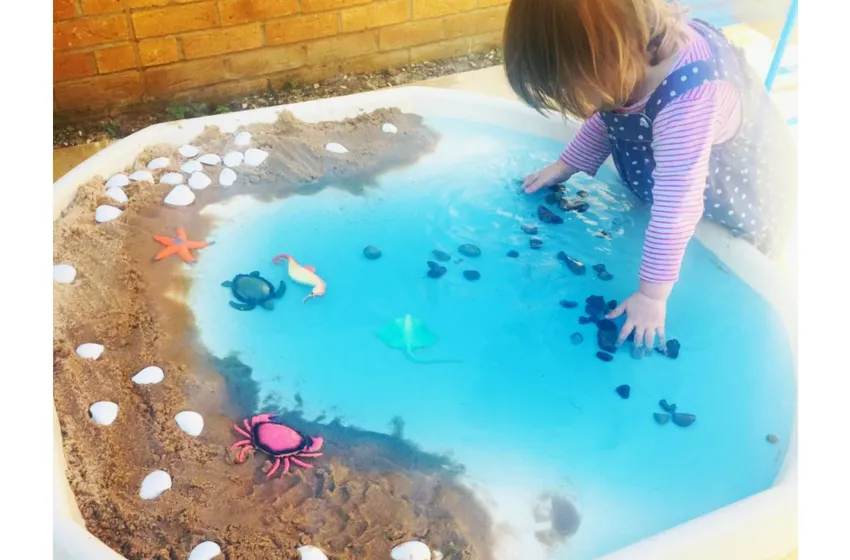 ---
Movie Marathons
There has never been a better time to subscribe to streaming platforms! Consider subscribing to…
Netflix
Amazon Prime
Now TV
Read our guide on a cosy night in here – you could make this work for a cosy fortnight (or longer) in!
Disney+ is launching on the 24th of March!
If you're worried you'll get bored of the current streaming platforms, you'll be able to access Disney+ next week, and the list of things that you'll be able to watch is HUGE! Perfect for social distancing and keeping home, it has come in great timing, we think. Read the list and how to subscribe to Disney+ here!
---
Get in The Garden
Staying home doesn't mean staying indoors (unless you've been medically told to stay indoors) if you have a garden space.
It's that time of year where the buds of spring are starting to blossom, and you could really get stuck into some gardening whilst taking part in 'social distancing'. It's great to get kids involved in gardening – read more on the benefits of mud and outdoor play here – and you could teach them some really practical skills in the process. Teach your children to;
Safely mow the lawn
Pot bulbs and seeds
Prune plants
Recognise plants and creatures
Water the plants
Recognise and deal with weeds
Make habitats for wildlife
The Royal Horticultural Society also has some fabulous ideas for getting your children involved in gardening – check them out here!
This guide on exploring nature by Growing Up With Nature is another fantastic read for anyone who wants to get stuck in with their children.
---
Put on a Puppet Show
You could create your very own puppets as a family, and then build a set, before finally putting on a puppet show to entertain each other. It's a lovely way to spend time with your children, hone their creativity, and practice their dramatic flair!
This guide on 28 puppets to make by Crafts By Amanda is a great read – our favourite HAS to be these paper bag puppets, they look really simple to make and customise.
This tutorial for a DIY puppet theatre is a craft project all by itself!
One for the really handy, DIY-experienced parents, this guide by Adventure in a Box is one of the best we've seen!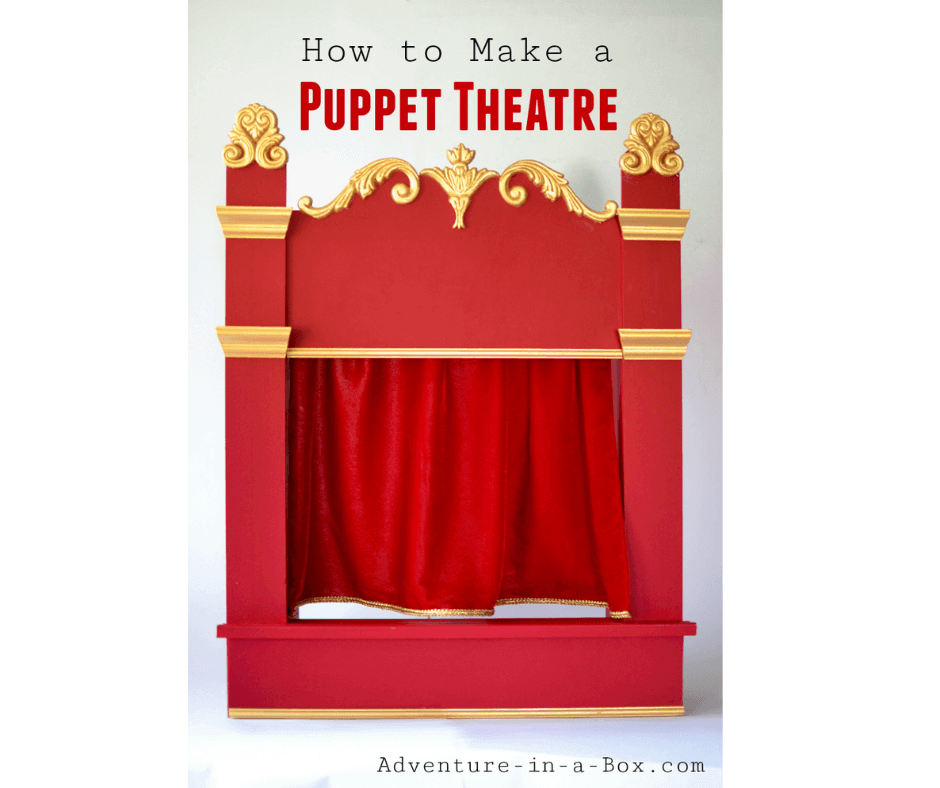 Make Housework Fun
"Housework… fun?" I hear you asking yourselves quizzically.
Well, let's face it, with your kids at home for longer than usual, there will be more housework as your little mess-makers have fun. Why not get them involved and make a fun activity out of it? Another added advantage is that you're teaching your children new life skills, too…
Housework Race
3… 2… 1… GO!
If you have more than one child, or a child and you are together at home, join forces with tidying and organising. The fastest person wins a prize (or you all win prizes…), and it doesn't have to be anything fancy or expensive! Use the following as a bribe (I mean prize…) and achieve a tidy house at the same time;
Biscuits
Sweets
Extra screen time
15 minutes later bed time
---
Do Some Baking
Baking has to be one of the most classic, go-to activities for bored kids. It's win win… you're entertaining them, teaching them how to cook, and they get yummy snacks out of it. BBC Good Food is one of our favourite resources, you can find their children's recipes here.
Our favourite recipe, above and beyond all, HAS to be these beautiful cake pops! They're simple, tasty and fun.
Check out this kitchen helper stand – it's perfect for anyone who has a mini chef who may need an extra safety measure.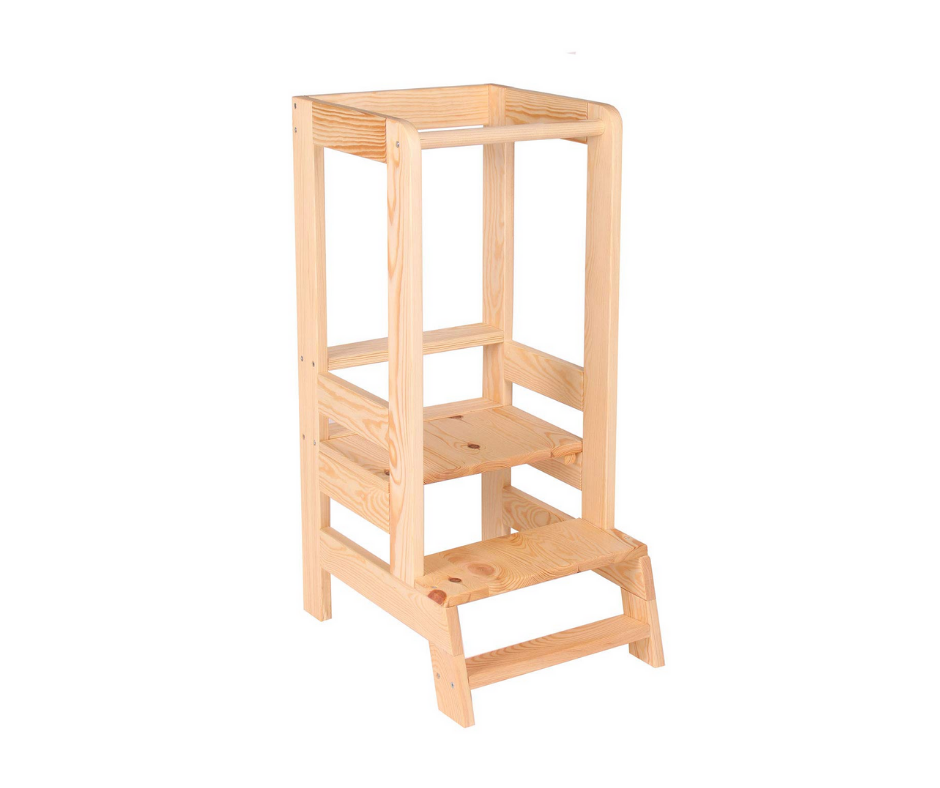 ---
Keeping On Top of Food Supply
One of the biggest worries parents have during a time of the 'unknown' is being able to feed the family. It is definitely one that could drive someone insane!
We asked the parents in our online community for some advice when it comes to keeping stocked up – we all know how much our little one get through! The main points of advice were…
Don't buy more than you really need as this impacts more vulnerable people. Currently, even countries with much stricter advice than the UK still have open supermarkets, which is reassuring.
Meal prep and batch book in advance so that you are prepared, and then freeze portions. It's always handy to have these meals in if you become poorly and don't feel well enough to cook.
Favour frozen fruit and vegetables over perishable for the time being, to ensure you always have some healthy foods accessible. Canned is another good option. You can even buy fresh fruit and vegetables to freeze, can or preserve in another way yourself, if you know how to.
Meal Prepping
The best meals for families to batch cook and freeze for coming meals are things like;
Curries
Pasta bake
Lasagne
Casserole
Soup
Pie
The mums in our community also lauded their slow cookers as a 'life saver' for one-pot meals for the whole family that are nutritious, filling and cost effective.
This Morphy Richards slow cooker* is 6.5 litres in capacity, so much bigger than most standard slow cookers! It should be able to feed the whole family, and even have some leftovers for lunch.
---
Needing Nappies & Wipes
Finally… it can be mega stressful if you're struggling to get hold of enough nappies and wipes when you're social distancing. It's advised to avoid shops unless essential (so getting nappies and wipes would class as essential for parents), but if there's not enough on the shelves, it's really inconvenient to have to go to a number of different places! Our best tips would be;
Utilise community Facebook groups to find out where the best places are for stock.
Directly call stores for stock level checks first before leaving!
Ask around on community groups as there may be a kind parent willing to help with spares.
Consider ordering online where possible.
You could also consider switching, even if only temporarily, to reusables. It is a total life saver to have a stash of reusable nappies, and they're a great investment for future babies too. Second hand reusables tend to resell for a decent price so if you don't use them again, you can sell on, or gift. Read our guide reusable nappy bundles here! Hopefully, you'll be kept sane and worry-free when it comes to nappy changing time.
---
We hope that our guide to social distancing has helped to retain your sanity!
Stay safe, and of course, stay sane. Have fun and make the most of the time with your kids. We hope that everything goes back to normality soon, and until then, our online community group is here to support and entertain you along the way.
Love from Katie & Team BBY.
READ THE CURRENT AND UPDATED CORONAVIRUS INFORMATION HERE – WE UPDATE THIS DAILY.
(Affiliate links are marked with an asterix)