Is your Maternity Leave upcoming, but you're worried about money? We've got you covered with our guide on making the most of your precious Maternity Leave on a budget.
For many new mummies, there is no denying that Maternity Leave is financially tight, especially for those who don't get company maternity pay. There are so many ways that you can watch your pennies and live within simple means, without compromising quality and enjoyment for both you and baby. I almost maxxed out a credit card during my maternity leave and WISH I'd had this guide, because it would have saved me a good chunk of my £3500 spend without a doubt. This guide will look at different aspects of Maternity Leave, with tips from our mummy community on how they cut costs but still treated their baby, and had fun too;
Food for families and weaning babies
Feeding baby
Nappies
Clothing
Toys
Entertainment
Top Tips From Our Parenting Community…
We asked our fabulous community of mummies and daddies for some pointers – I definitely needed them, like I mentioned above, so let's hope next time I have a baby I'll be able to put these tips into action! Maternity Leave doesn't need to be expensive or financially burdensome, so take a look at these amazing ideas we've had submitted…
Saving Money On Baby Things
One of the biggest expenditures is of course, baby things. That's part and parcel of bringing a little one into the world! However, it needn't be extortionate, and these tips could help you save a wad of cash. Lots of our mummies told us that they found breastfeeding much cheaper than formula feeding (of course if you can't, that is fine!). If formula feeding, be aware that all formula has to meet criteria for nutritional content and quality, so lots of mummies rave about Aldi formula as they find it much cheaper but the same as more expensive versions. Cloth nappies are also a popular suggestion for mummies wanting to save cash – check out our guide here. I also recommend calling your local council to see if they offer a cashback incentive for reusable nappies, many do as part of environmental improvement initiatives.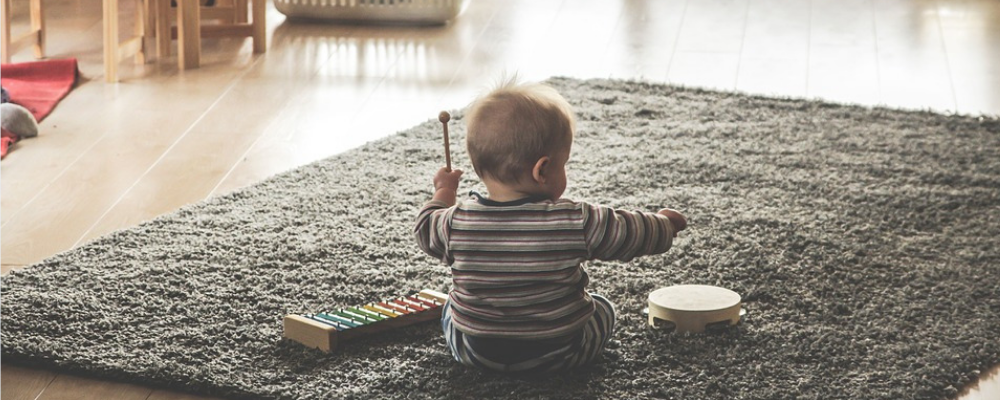 Amy Partington: If possible breastfeed as that saves a lot of money (I am a ff mother planning to bf this time).
Sammy Boswell-Flowers: Breastfeed IF possible for as long as you can!! Cloth nappies, my council offers a grant for anyone wishing to start using cloth nappies, reusable nipple pads. I also found that you don't actually need all the baby gadgets. I didn't need a changing table or other furniture.
Chesney Lynn: Car boot sales are great for garden toys!
Natasha Stevens: I've brought a few things on Facebook's marketplace. And shopping around looking at different prices before actually purchasing.
Karen Bailey: Stock up on things like nappies, wipes etc before you go on mat leave. Get lots of different sizes and brands so you can see which brand works for your baby but you have a range of sizes.
Katlyn Smith: Each week from when we found out we were pregnant, we bought a pack of nappies and wipes so had loads for when baby arrived.
Lucy Bexton: I did Violet's nursery before she was born back when I was still at work & earning! Also Facebook market is brill for bits, bought a next to me like new for a fraction of the price! Charity shops are a fab place to pick up toys & clothes!
Kloe Foster: I started saving as soon as I found out I was pregnant so I knew I would have something extra to see me through – I appreciate not everyone is in a position to be able to save but I felt it really helped me put my mind at rest a bit…
---
Food For Family & Weaning Babies
Apart from the mortgage, our biggest expenditure is on FOOD. Food, glorious food. We'll never be the type of family able to feed us all for less than £30 a week (how do people even do this?!) BUT you can absolutely get costs down without losing out on quality, flavour and nourishment. Our mummies were of course full of wisdom on this front…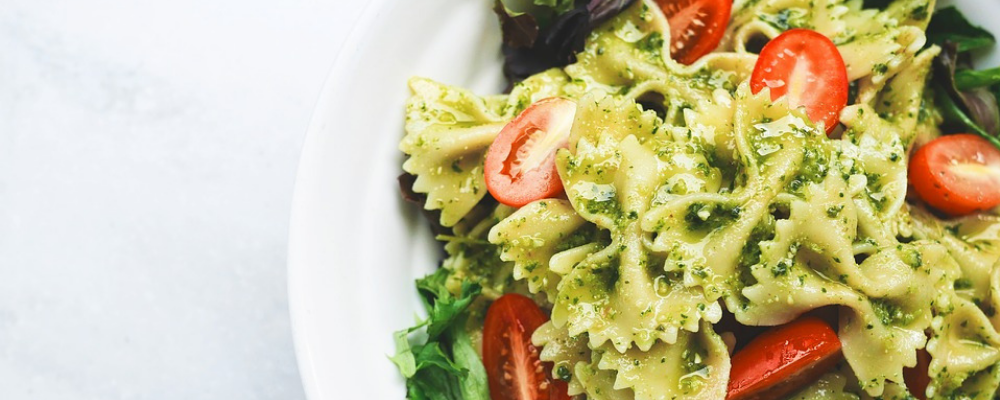 Amy Partington: When buying food go for the own brand more than branded as that 19p tin of beans can taste just as good as Heinz. Cook homemade meals if possible and batch cook and freeze the food saves a lot.
Chesney Lynn: Pack picnics for days out as food ends up costing a small fortune.
Karen Bailey: Batch cook lots of meals that can be frozen, not only does things make dinners easier while your recovering from the birth but it saves money.
Kloe Foster: I only use Aldi/Lidl nappies as they're just as good as pampers, I try to batch cook meals and freeze them too so we don't spend a lot on pouches of food for him which can be soooooo expensive!!
Katie Hodgkins (me): Baby Led Weaning is a very good way to save money, as there's no need to buy anything different for baby.
---
Cutting Clothing Costs
Dressing your growing bump (and then baby) is another big money pit, am I right?! Nice clothes can add up quickly, especially when they won't fit for long and need replacing. Our baby event blog is a great resource for finding sales and discounts, I always time our shopping for the next size up with sales at Next and Sainsbury's and it has saved me a lot of money.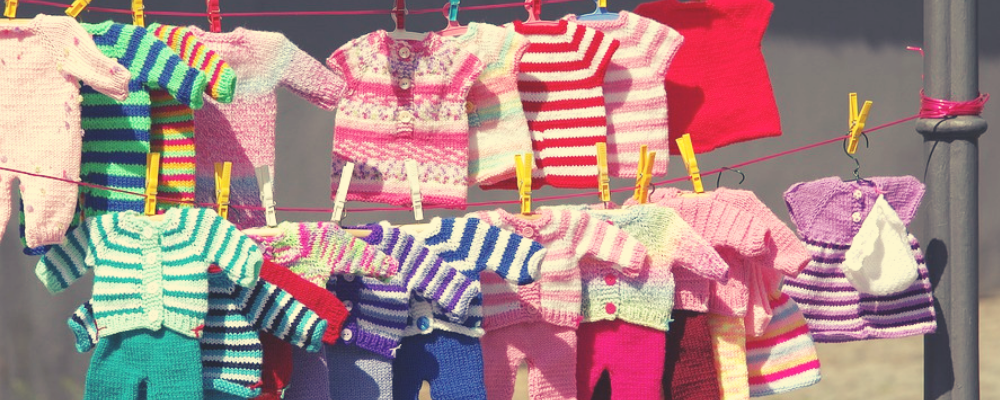 Donna Bale: Personally, I saved a fortune on clothing because I have a friend who's daughter is 15 months older than mine!
Amy Partington: charity shops can be a great place for clothes and toys that are still in good nick, children's toys can be very expensive as they go fast
Louise-Patricia Dalby: Kids don't need big brands of clothes as long as they are warm that's enough.
Sammy Boswell-Flowers: Accept hand-me-downs, if hand me downs aren't an option, charity shops and places like Primark, Matalan and Peacocks do cheap baby clothing. Or shop second hand on the market place. Supermarket own brand baby products can be just as good!
Karen Bailey: Shop around for clothes and other essentials for the whole family. It's surprising what you can find in charity shops.
Jodie Langston: I think my best is reselling your child's clothes! I know a lot of people keep them for second etc but in reality if you have a Summer baby and then a winter baby they won't be reused well. I sell all my daughters clothes in order to buy the next size up. I generally make between £100-£150 back! And it always makes a big dent in what my daughter needs.Also buy in the sales, I've brought my daughters winter stuff in the next sale already. Also before ordering online make sure there Isn't any discount codes out there first.
Charlotte Horner: Preloved baby sales have been amazing managed to kit my daughter out with vests and sleepsuits until shes a year. Also the sales for last season clothes in bigger sizes. I saved money up before i went on maternity leave as well to help if needed.
Becky Clark: I know, definitely with my first born, I wanted to buy new clothes but honestly, this time round, my baby is an eBay baby lol. Saved a fortune. Just be careful with what you pay for postage though!
Paula Duxbury: Go to baby sales! Also the next sale is a god send.
---
Entertainment For You & Baby
In between preparing for baby, and then feeds, nappy changes and catching a few hours sleep when baby arrives, you'll want to kick back and do something enjoyable, both for yourself and for baby. There are LOADS of things you can do to fill those hours and keep yourself feeling stimulated! Check out our guide on films & box sets to watch during Maternity Leave here.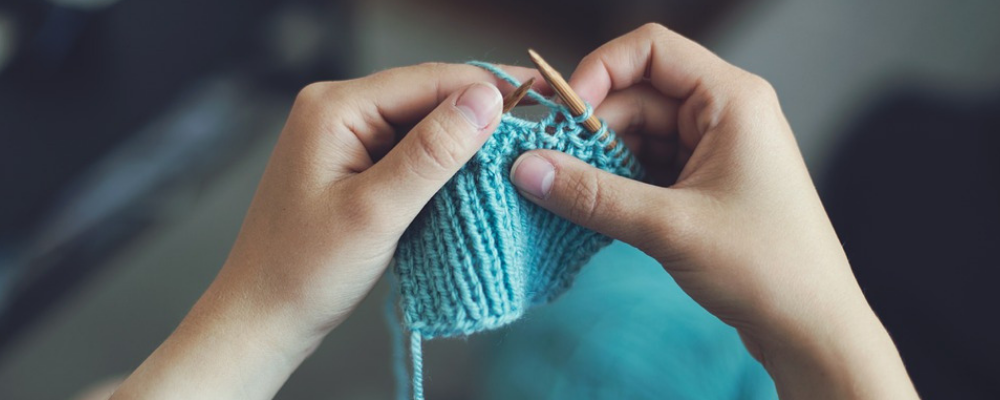 Katlyn Smith: We saved as much as could before baby arrived so I could top up my maternity pay if needed that month/pay for days out. There were lots of free stay and play sessions in my area so that was a great place to get out and not have to spend anything.
Amy Smith: We made the most of free baby groups locally (if you're in a Surestart area then you'll have loads available), local parks, strolls in the woods and picnics most days when it was sunny.
Zoe Price: I knew I'd get bored so I budgeted to be able to afford Netflix on a monthly direct debit, and shopped for books at the local charity shop. I've never read so much in my life but it was enjoyable and affordable!
Sarah Lyons: I took up hobbies to fill the days. Knitting is dead cheap and really fun, and it meant baby had loads of (slightly squiffy looking) cardigans and blankets! Drawing and writing are others that I dabbled in. All in all, I had a very arty maternity leave and barely spent anything.
---
There we have it – our guide on making the most of Maternity Leave on a budget. Do you have any suggestions to add to our guide? Share them with us in the comments.
Love from Katie! Xx