With a heatwave rapidly approaching, if you have tiled floors, you need to read this...
After her toddler badly burned his feet on their hot tiled floor, Devonshire mum Natasha has bravely shared her horrifying story to raise awareness amongst other parents and hopefully avoid some nasty burns on tiny feet! This was a hard read and we winced at the photo (shared further down, please be aware that sensitive eyes might wish to avoid looking), but it's such an important thing to bear in mind during heatwaves and intense sunlight which can cause tiled floors to become shockingly hot!
Mini First Aid Newcastle shared Natasha's story with permission, alongside a shocking snap of the resulting injury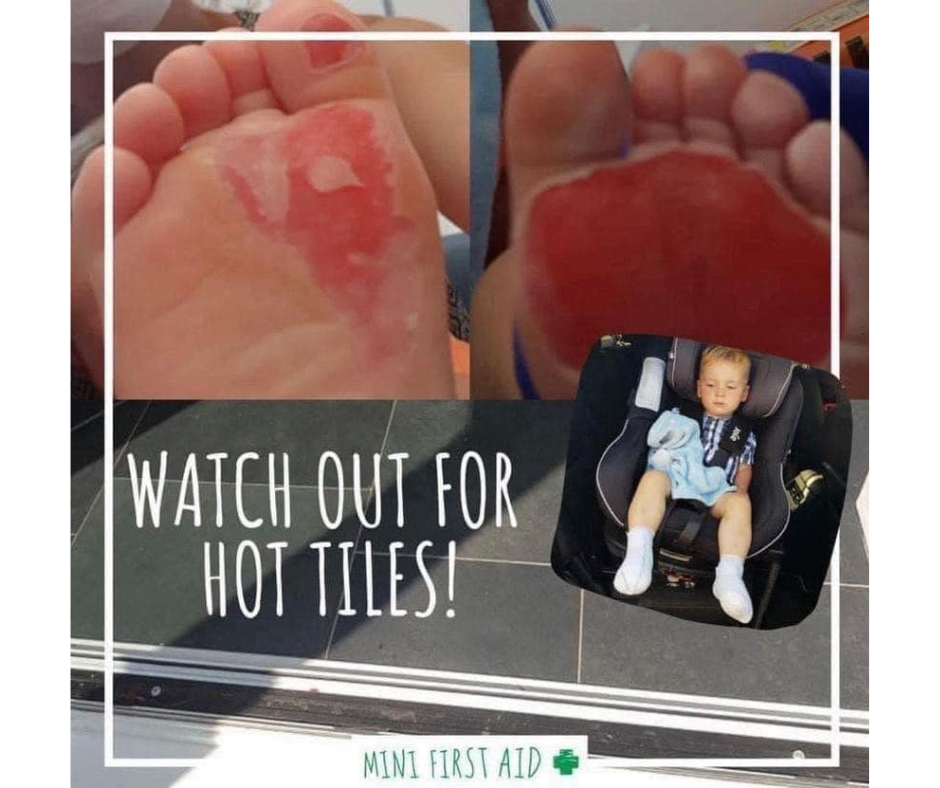 What should I do if my young child is burned?
We'd strongly advocate following the advice of Mini First Aid Newcastle and get to A&E. It is particularly important to ensure that burns on young children are checked and treated by professionals as youngsters are more prone to becoming seriously unwell when burned.
The NHS has some great burns advice here.
Similar burns warnings have been given about artificial grass!
It's worth mentioning that artificial grass has the potential to cause similar injuries in hot weather - with artificial grass at it's peak in popularity, we know that many of you have gardens and play areas where children play upon this. We can't find any officially reported incidents of burns caused by artificial grass, but it's very much worth knowing about.
Chris Mcllroy, who is an expert at The Grass People, told the Express:
"Although plastic grass is convenient, it doesn't last forever. It looks good instantly but can wear badly and then is very hard to recycle. Not only that, high quality plastic grass is expensive and requires more maintenance than people realise.
Plastic grass can get very hot as it absorbs heat and can cause burns."
Our verdict...
Poor little Louie! We hope that he makes a speedy recovery and is running around in the sun as soon as possible; those burns look incredibly painful. We commend his mummy for sharing this on social media, as it could help save many of us and our children from suffering the same pain and trauma.
We think that the best bet is to place down a runner/rug with a non-slip bottom on areas of tiled floor that are exposed to direct sunlight for prolonged areas of time - this will ensure the tiles don't absorb excessive heat and potentially burn little feet (or yours).
Other articles to read...