If getting clean has become a bit boring for your little one, here's how you can add a splash of fun to bath time.
For children, bath time is not just about getting clean, it's another opportunity to learn, play, and bond with their grown ups! If splashing water on their tummy is starting to wear thin, it may be time to invest in some fun toys to play with.
Nuby Wacky Water Works Pipes Bath Toy
Watch your little ones become plumbers in the making with this wonderful wacky waterworks bath time toy!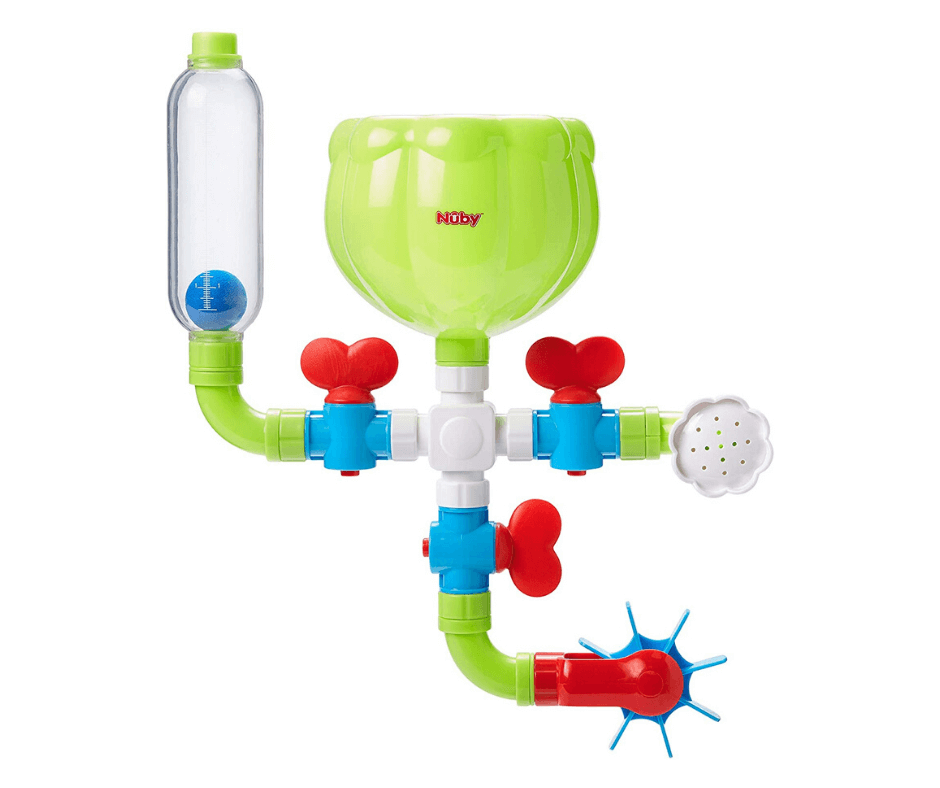 Get the Wacky Waterworks Toy HERE.*
Tomy Spin & Splash Octopals Bath Toy
Early Learning Centre Bath Time Bakery Set
If your little tot is a big fan of baking, they'll love this! They can bake bubble pie till it's time for bed. Hope you're ready to play pretend!
Find the bath time bakery HERE*
Tomy Toomies Pirate Ship Bath Toy
Bath time ahoy! Little pirates can let their imagination run wild with their own ship!
Light up Narwhal Bath Plug – Studio
This is a bath time game-changer! How adorable is this light-up Narwhal? The little one will love sharing their bath with him and will enjoy being able to help pull the plug out at the end.
AquaFun Octopals Bath Toy- Studio
There are so many fun games you can play with this: use them as little squirters, you can play colour or number games, grown-ups and babies, stick them on the bath or tiled walls. Your tot will love them.
John Lewis & Partners Bathtime Splashy Seal
Fill up Splashy Seal, press his nose and watch all the sea animals moving around in the water. 'Boop' its nose and they'll enjoy a fun waterfall feature too!
All affiliate links are marked with an *
Favourite Finds
If you like this product, you might be interested in these too!