If your little one is all set to be starting nursery or school in September, now is a good time to introduce them to the idea to help to avoid first day nerves!
We think that one of the best ways to introduce a new concept to children, hands down, is reading a book to them. They're visual, fun, and also a great bonding activity. There are so many benefits of reading a book to your children – read more here – one of the most significant being the increased emotional security a child will gain. So, by reading a book specifically about starting school to your child, not only will you help to prepare them for the new routines and school vocabulary, you'll also be giving them emotional reassurance!
We've found 10 wonderful books written about starting nursery and school, and just HAD to show you all…
The Tell Me Tree
'The Tell Me Tree' is a fantastic read with beautiful illustrations. We particularly love this book because it encourages your child to share their feelings in various ways, and that it is ok to have these feelings. Emotional wellbeing is a huge thing to consider with all of the changes that come with starting school, so we think that reading this with your child could help to support them on their school journey.
Peter Rabbit Tales: Starting School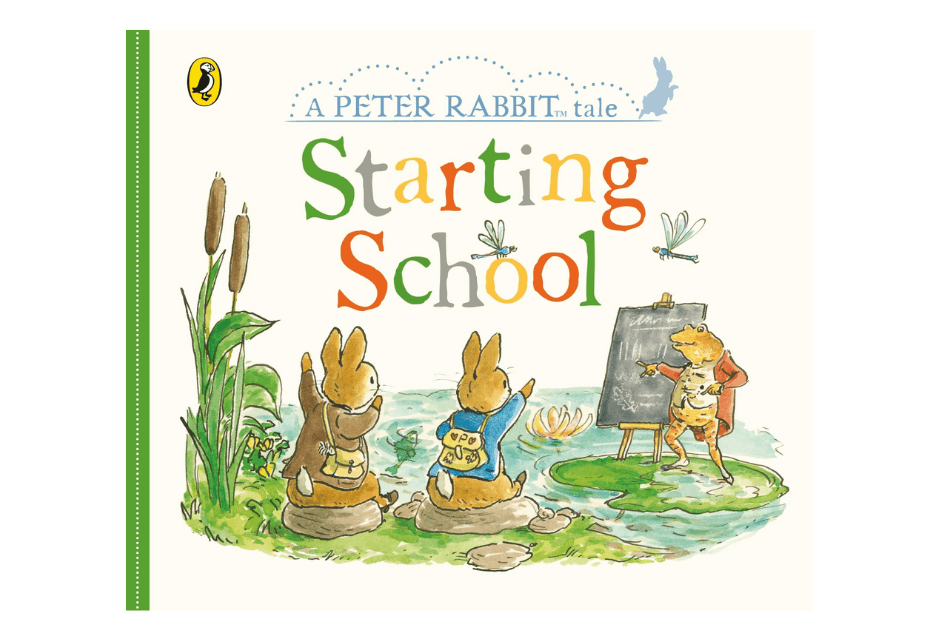 Peter Rabbit is an absolute classic, and a firm favourite of so many children! This cute instalment of Peter Rabbits adventures takes you on the journey of Peter and Benjamin starting forest school, and how Peter handles his nerves upon learning that his sisters won't be there with him. This is particularly good for children who have siblings, we think!
Superheroes Love Starting School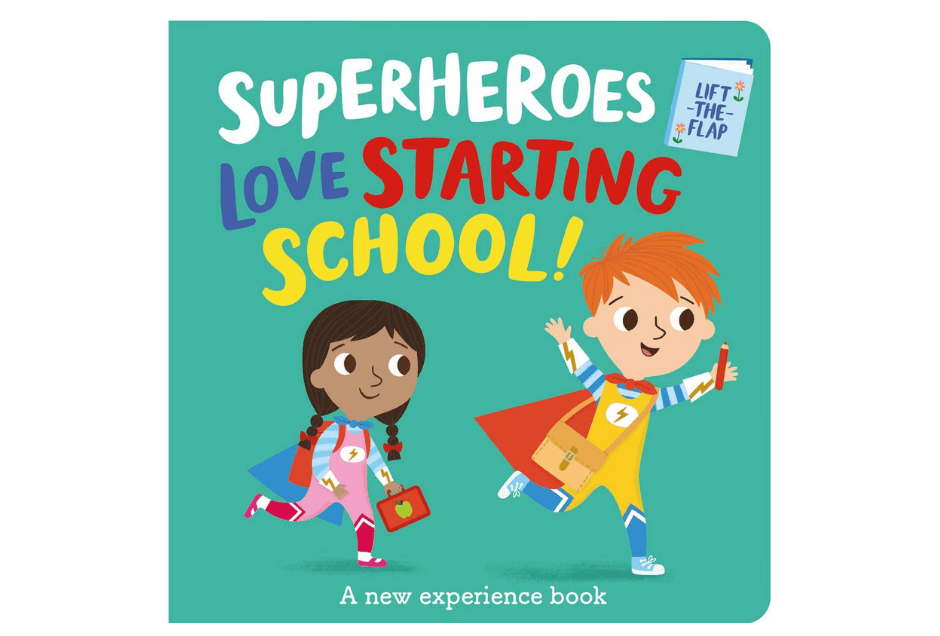 This flap-board book is a fabulous interactive read to engage in with your little one before their first day – it will teach them all about what is to come in a fun, reassuring way! We think that this would also be suitable for smaller children who are going to be starting nursery.
I'm starting Nursery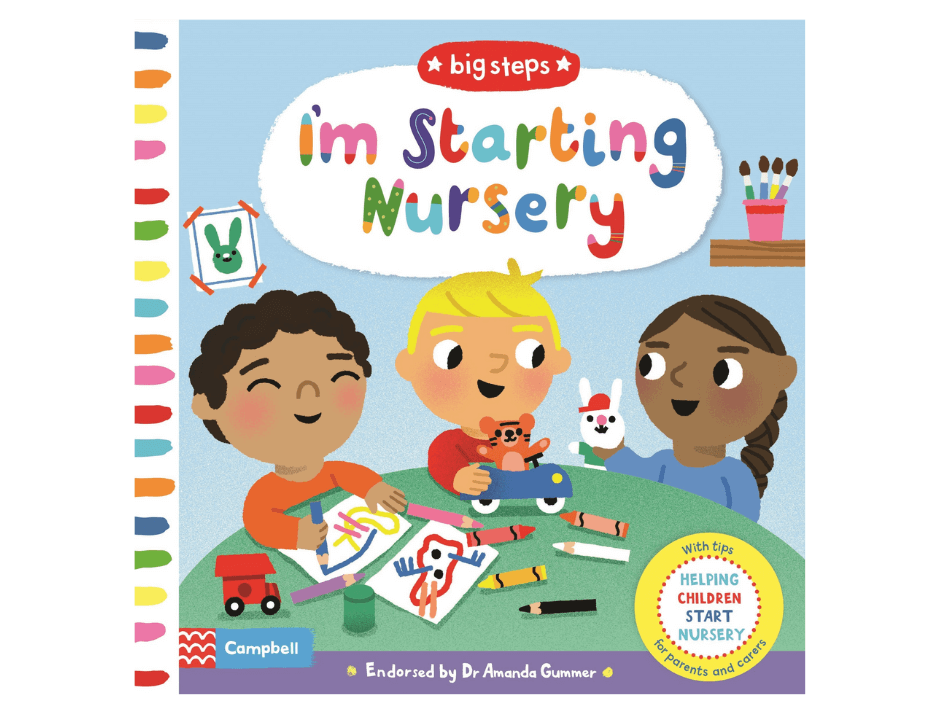 This bright and exciting book is endorsed by 'The Good Play Guide'! It tells the tale of Ben, who is sad after daddy drops him off for his first day. Ben makes friends and has lots of fun, so we think that this will be a super reassuring read to help to prepare your child before their first day at nursery.
Busy Nursery (Busy Books)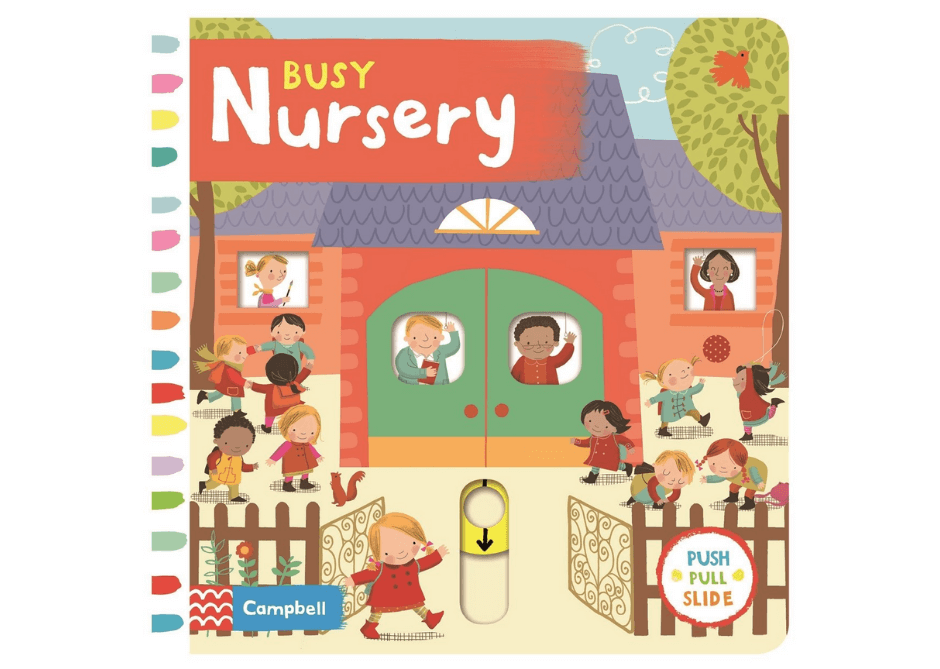 This book is full of simple and exciting mechanisms, making the story interactive which is perfect for smaller children! They can learn all about the routines and activities they'll get to take part in on their very first day at nursery.
Harry Versus The First 100 Days of School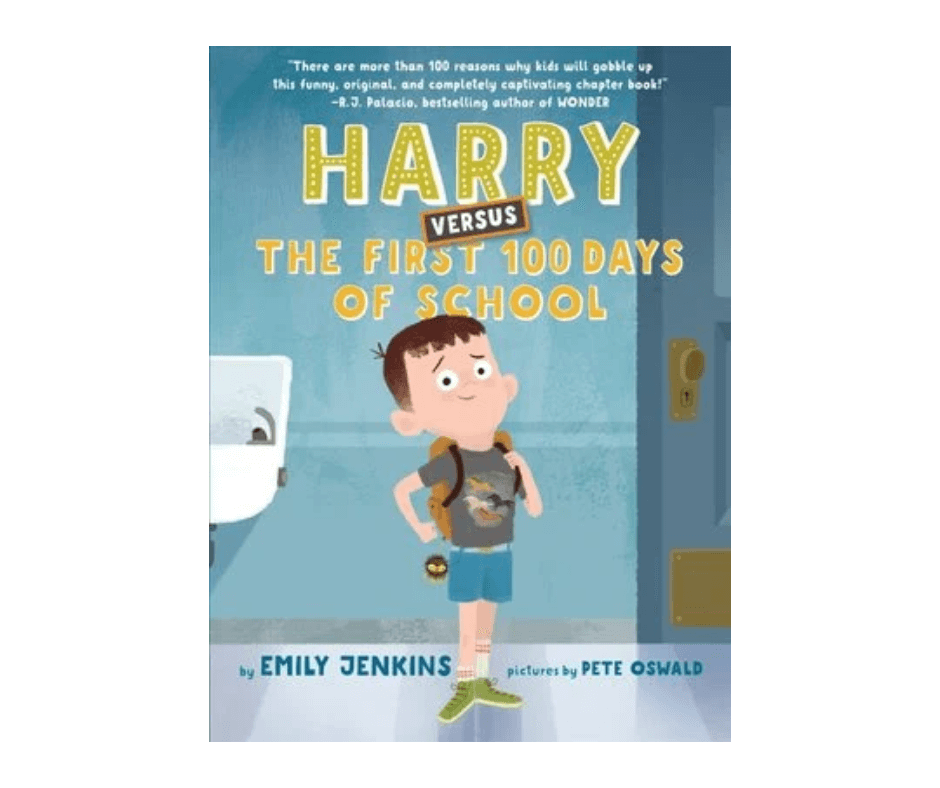 We love this witty, funny book about Harry on his first day at school! He learns lots of new skills, makes lots of new friends, and becomes more confident at speaking to others – it's warm, reassuring and very funny.
I'm Starting School: First Day Wipe-Clean Book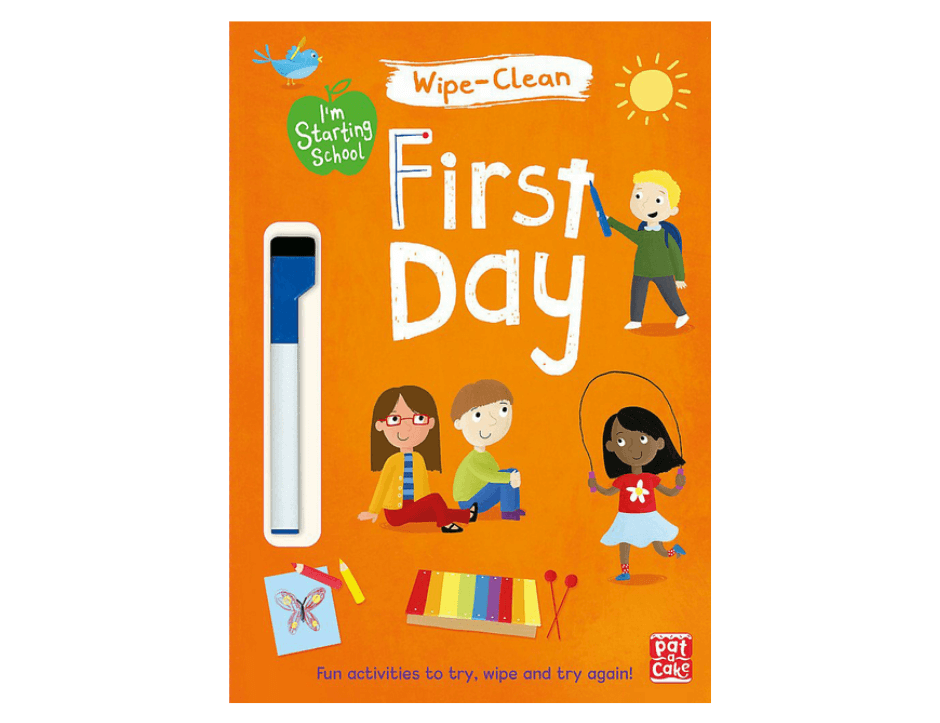 Designed to complement the National Curriculum, this wipe-clean book will give your child a head-start on the learning that they'll be doing when they start school! It's full of hilarious illustrations and also contains some great information for parents.
Dash Dinosaur is Starting School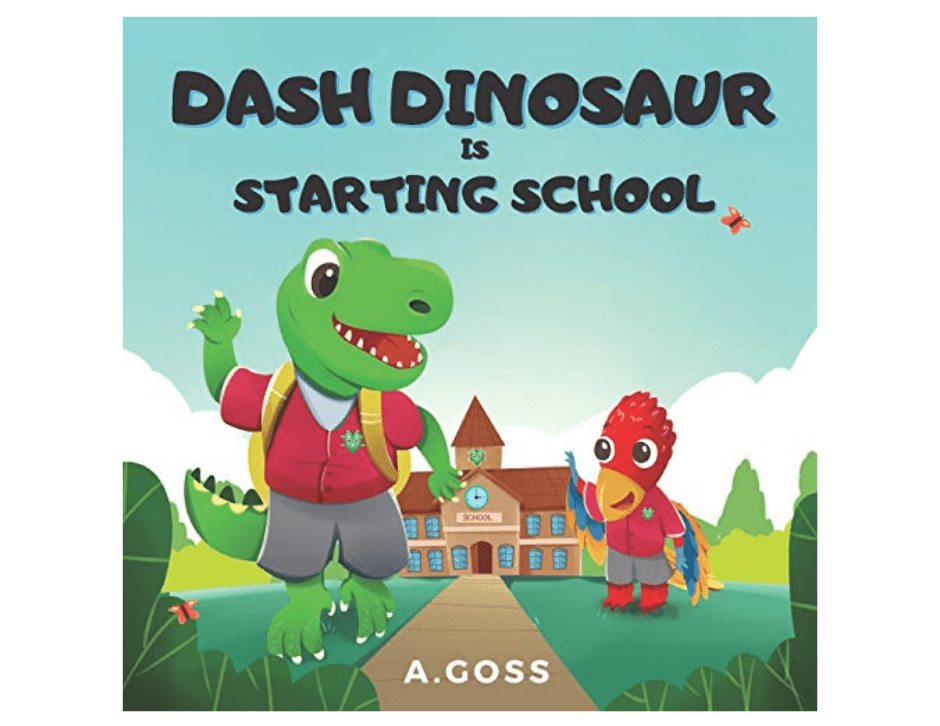 Dash the Dinosaur is starting school, and is feeling a tad nervous! Join him on his journey as he learns all of the important facts and routines about school – what is a uniform, what will the classroom look like, will Dash make friends, and much more.
The Colour Monster Goes to School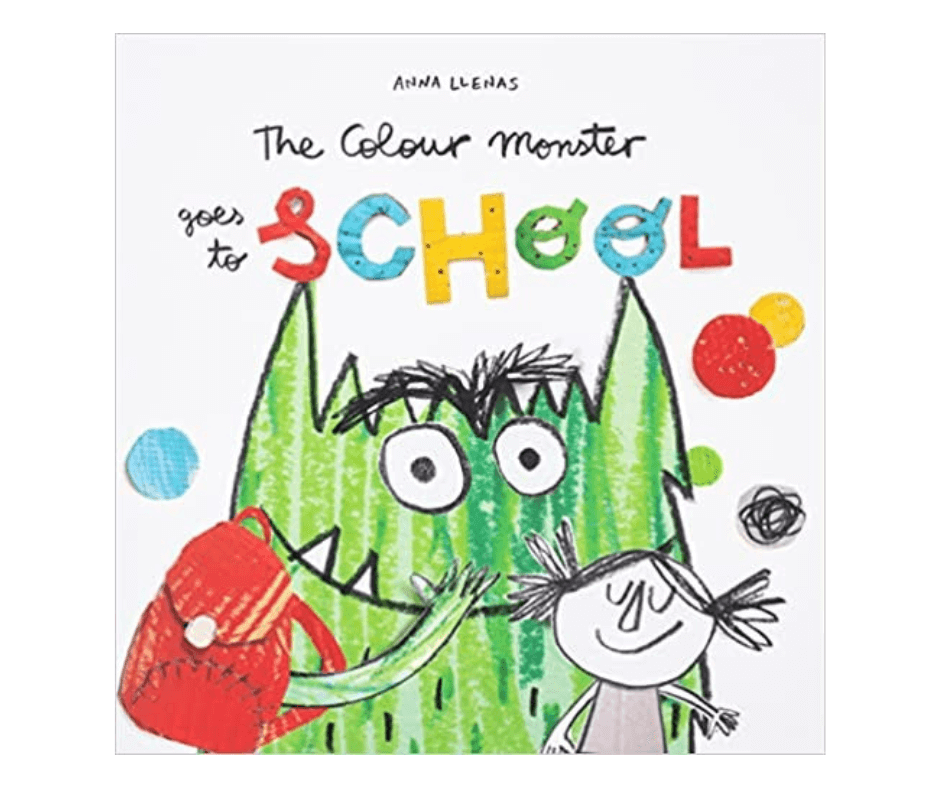 Anna Llenas's popular Colour Monster is back, and this time he's heading off to school! But what exactly is school? A spooky castle filled with terrifying animals? A place in the sky, amongst the rainbows and clouds? From music lessons, to lunchtime, to making new friends, the Colour Monster's first day of school is filled with exciting new adventures.
Starting School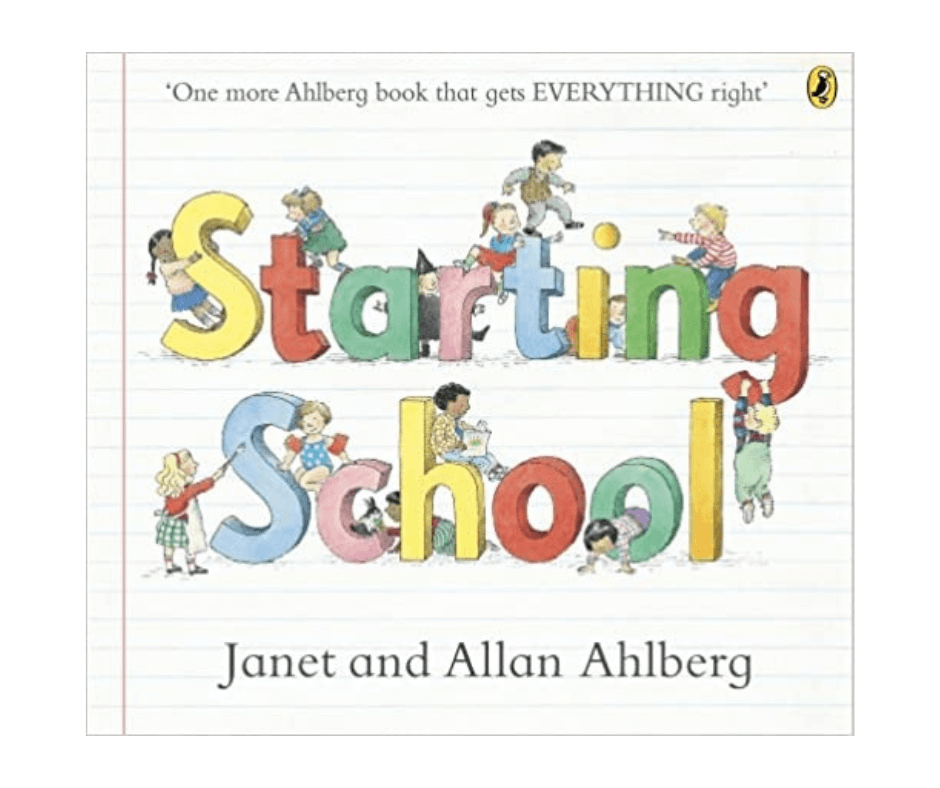 If your little one can't wait to start school, or are feeling a little nervous, this is the perfect book for them. Full of humour and fun, this reassuring read will help children and parents get ready for the first day of school, and find out what to expect from the rest of their first term.
We hope that your children have an absolutely AMAZING first day at nursery or school in September!
Affiliate links are marked with an *
If you liked this, we think you'll love:
Favourite Finds
If you like this product, you might be interested in these too!