Most of us adore cute festive clothing but it can be hard to find bump-friendly choices.
Luckily for you pregnant mamas, Boohoo has a gorgeous, comfortable and affordable maternity range which we fell in love with! If you're in need of cosy maternity pyjamas, lounge sets, onesies, or perhaps a matching family set for Christmas Day, then you're in luck.
We had a massive shopping spree on the Boohoo website and HAD to share our favourite picks with you all. We hope that you love these as much as we do!
Maternity Christmas Jumpers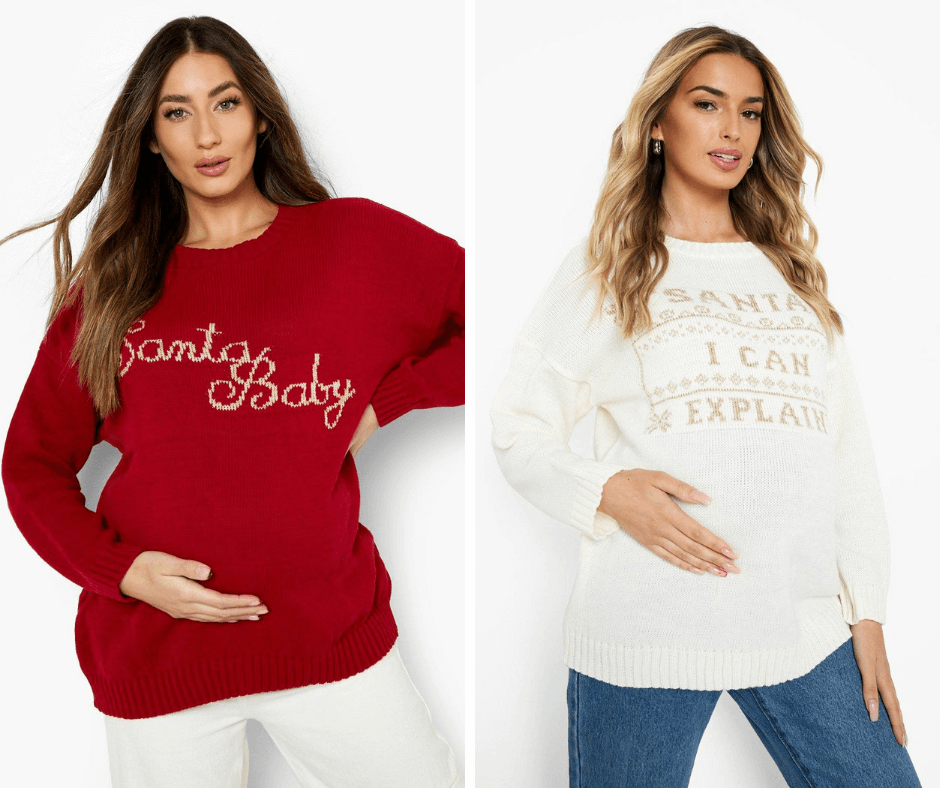 How cute are these jumpers?! The cheeky slogan on the cream jumper made us giggle too and it is also available in two colours. These could also be a lovely way to announce a pregnancy on social media and to family at gatherings this Christmas.
Maternity Christmas Pyjamas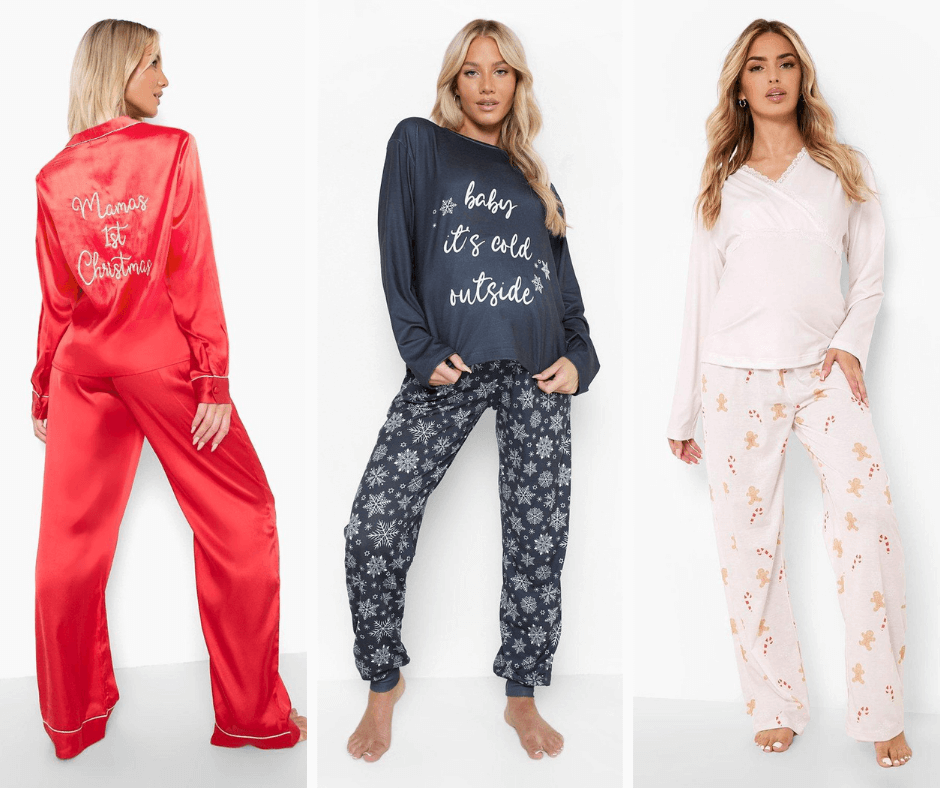 We can't decide which pyjama set we love the most - they all look so comfortable and perfect for relaxing on Christmas Eve with a hot chocolate and festive films. The 1st Christmas Set is ideal for those of you who will be enjoying your first Christmas as an expectant mummy, and the nursing wrap set is great for those of you who will be due around Christmas and planning to breastfeed.
Christmas Onesies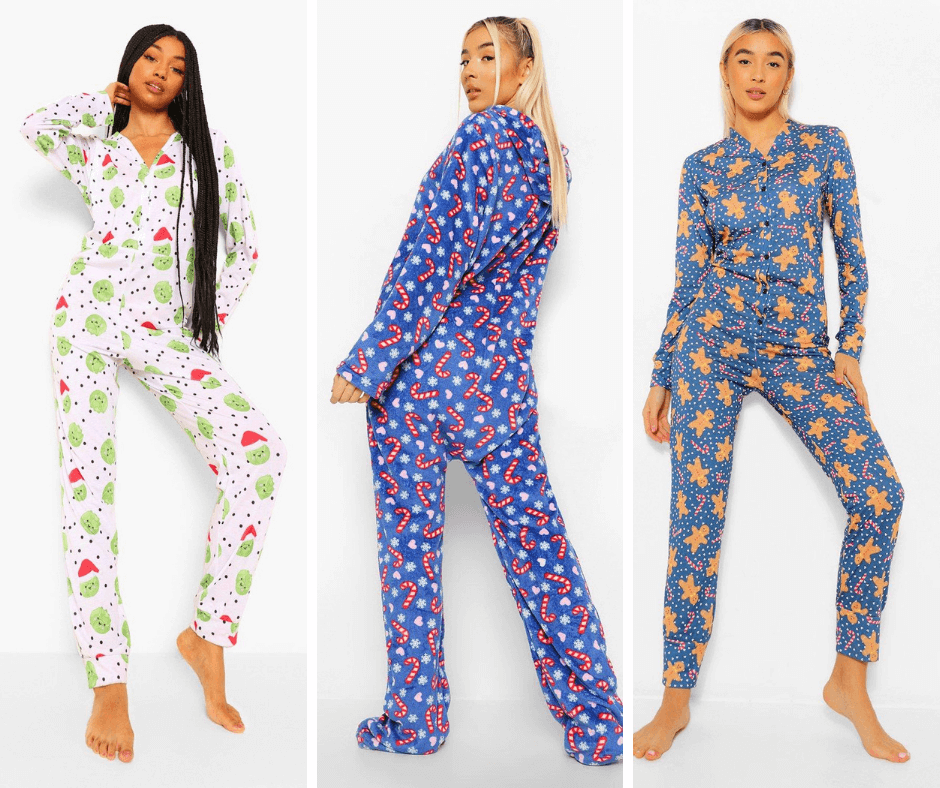 These fun Christmas onesies are great! They're so comfortable as well as hilarious (that sprout print!), your children will be tickled to see mummy wearing of these on Christmas Eve...
Matching Family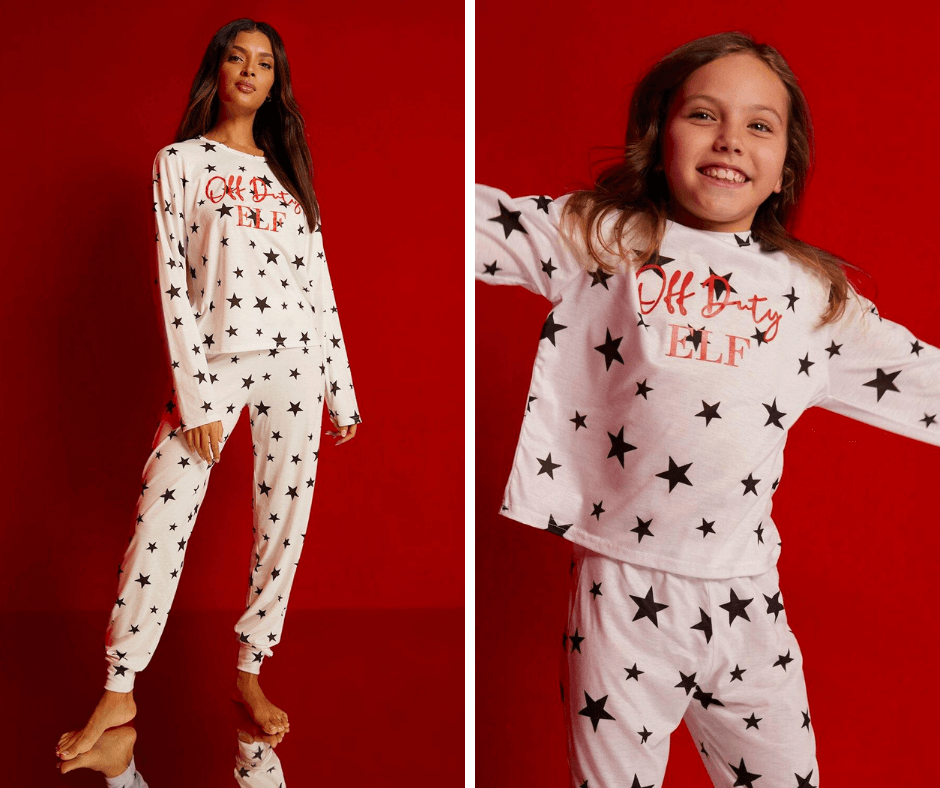 Awwww, how could you resist some adorable mummy & child matching sets? We know that we can't. There were so many to choose from but we couldn't resist the 'Off Duty Elf' set.
Shop Family Christmas Pyjamas*
Our Verdict...
The most wonderful time of the year will be made even more lush with the gorgeous range of clothing over at Boohoo. Pregnant mamas and mummies who enjoy cosy clothing without breaking the bank, you are guaranteed to find something perfect - the range of matching family sets is also well worth a look. We fell in love with the soft fabrics and overall great quality, and were surprised that our shopping spree didn't cost us a fortune either.
If you liked this, we think you'll love...
*Advertorial content - written in paid partnership with Boohoo*
Affiliate links are marked with an*
Favourite Finds
If you like this product, you might be interested in these too!