Adding a personal touch to your gifts can add that extra thought and moment of joy when Christmas morning comes.
Personalised gifting makes a perfect sentimental gift for any occasion and one that will make an impact that will hold for many years to come.
Nike By You is an easy service to add creativity to Nike garments and footwear. We visited Nike Town in Oxford Street, London to see for ourselves how the team can help you create and find the perfect gift.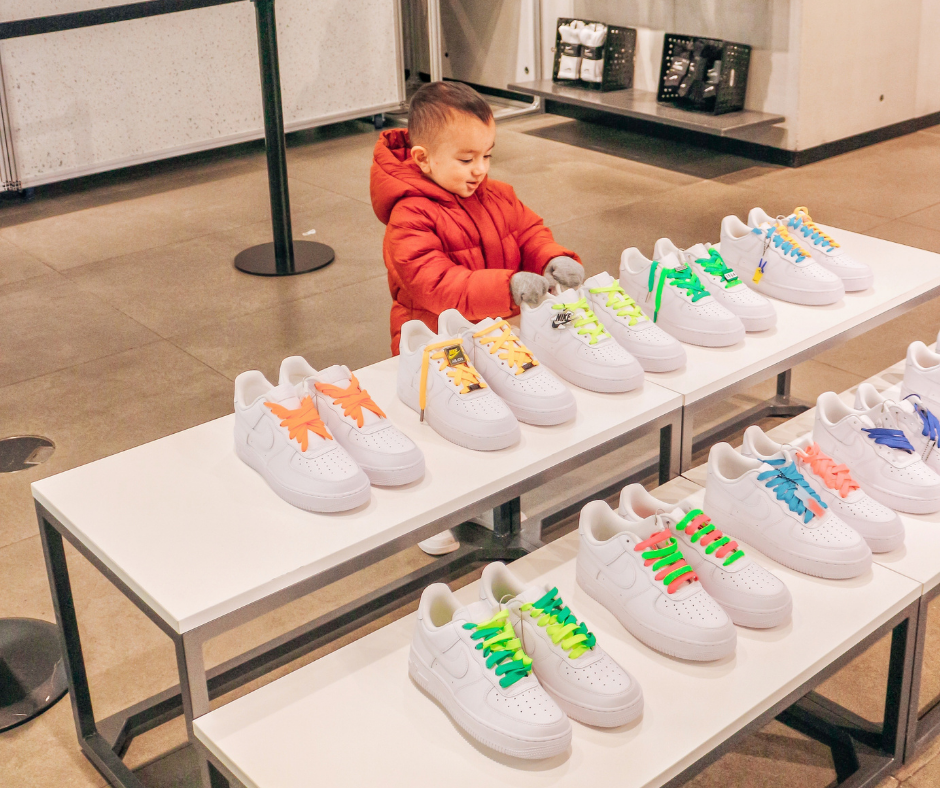 A traditional pair of Air Force 1's is a staple shoe for an athleisure wardrobe. Impactful and stylish on their own, you can highlight individual flare with coloured laces, quirky or traditional tags as well as laser-engraving using Nike Town's machine to add names and initials to your shoes. This service is also available on Blazer Mid's – currently my favourite footwear!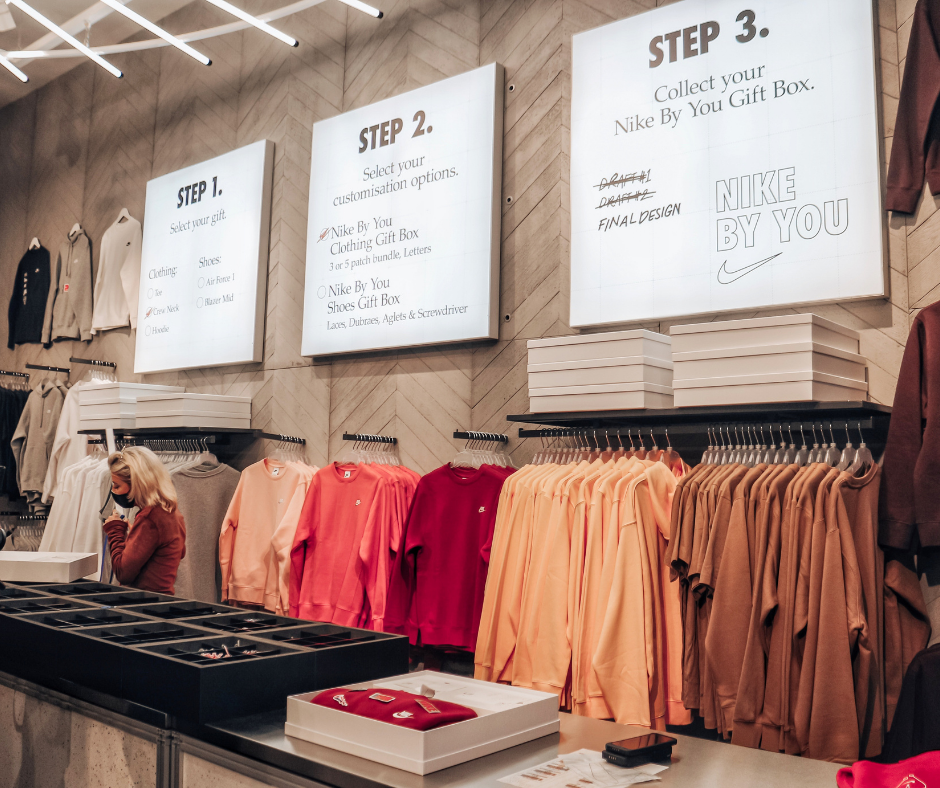 Nike By You also allows you to customise clothing with patches and letters to create your own unique pieces. The Nike By You Gift Box can be packed up with your item and patches ready to pop straight under the tree and allow the recipient to play around with the arrangement.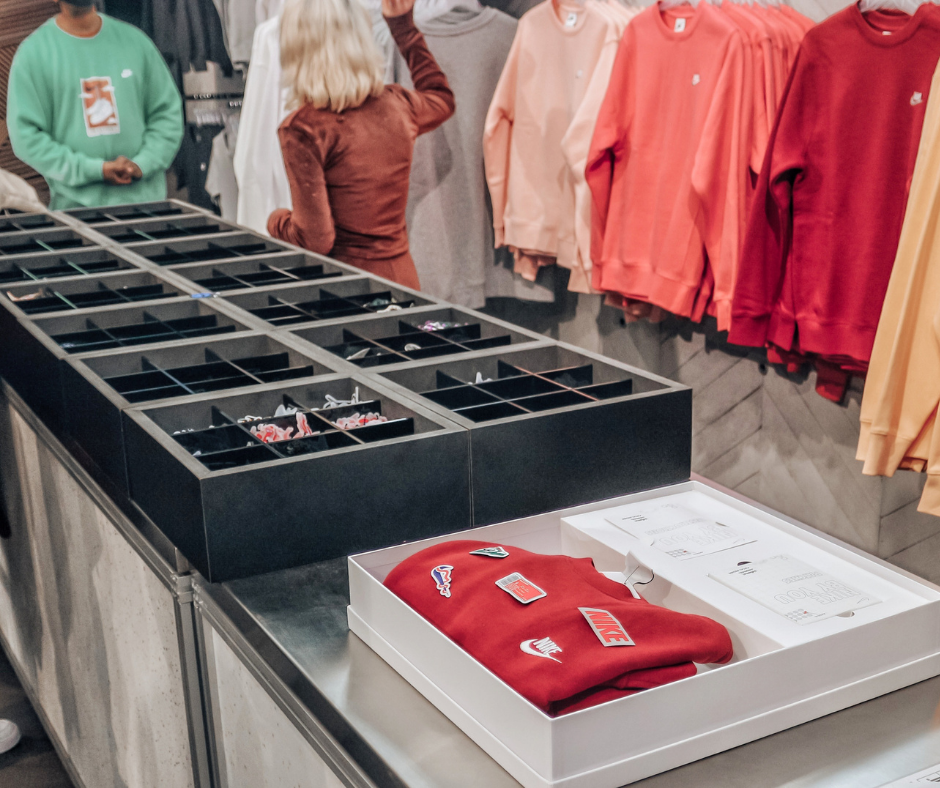 Nike members get exclusive access to services and help from Ask the Athletes to set yourself or a loved one up with the right training gear or gift for you. There is also gift wrapping available and if you want to be the first to find out about new releases members get first access on the app!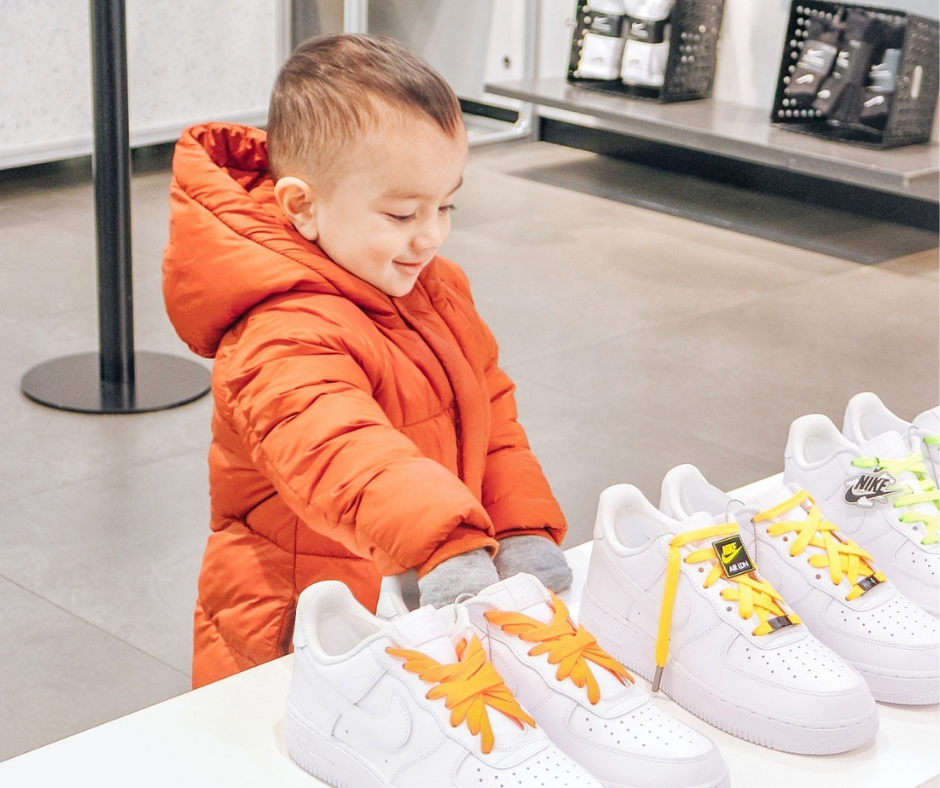 During our visit we also received a tour of Nike Town and gathered an understanding of the work Nike are doing to upcycle their clothing. Trainer soles can be ground down and transformed into rubber basket ball courts and playground floors to reduce waste and their customisation services can help you get the most out of your old items.
Written by Lauren Allen for Strong As A Mum
Check out Cameron and Sienna's visit to Niketown - they had a brilliant time from the looks of it and we love the custom trainers!
View this post on Instagram
If you liked this, you should check out...
*Advertorial content - written in paid partnership with Nike*
Affiliate links are marked with an *
Favourite Finds
If you like this product, you might be interested in these too!