With the summer holidays fast approaching, now is the best time to get little one their very own playhouse! They will love having their own place to chill and play througout the holidays.
B&Q have got an amazing selection of wooden playhouses, so we've put some of our absolute favourites together for you! I'd even want to move into some of them myself, they'd make the perfect hideout when you want to have a snack in peace. Check them out below...
Shire Lodge Whitewood Playhouse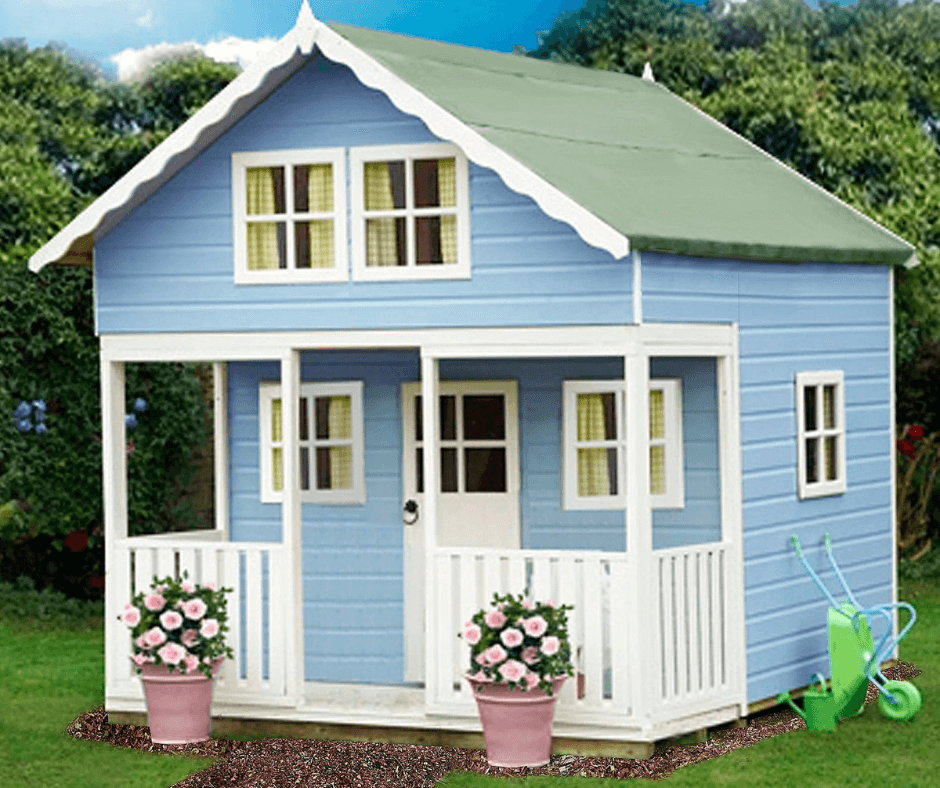 More than just a playhouse, the spacious layout of the Shire Lodge is like adding a playroom to your garden and with a cleverly designed mezzanine is just perfect for the occasional sleepover. How amazing does it look?! It's an absolute dream! It also comes with a 10 year guarantee!
Rowlinson Apex Shiplap Playhouse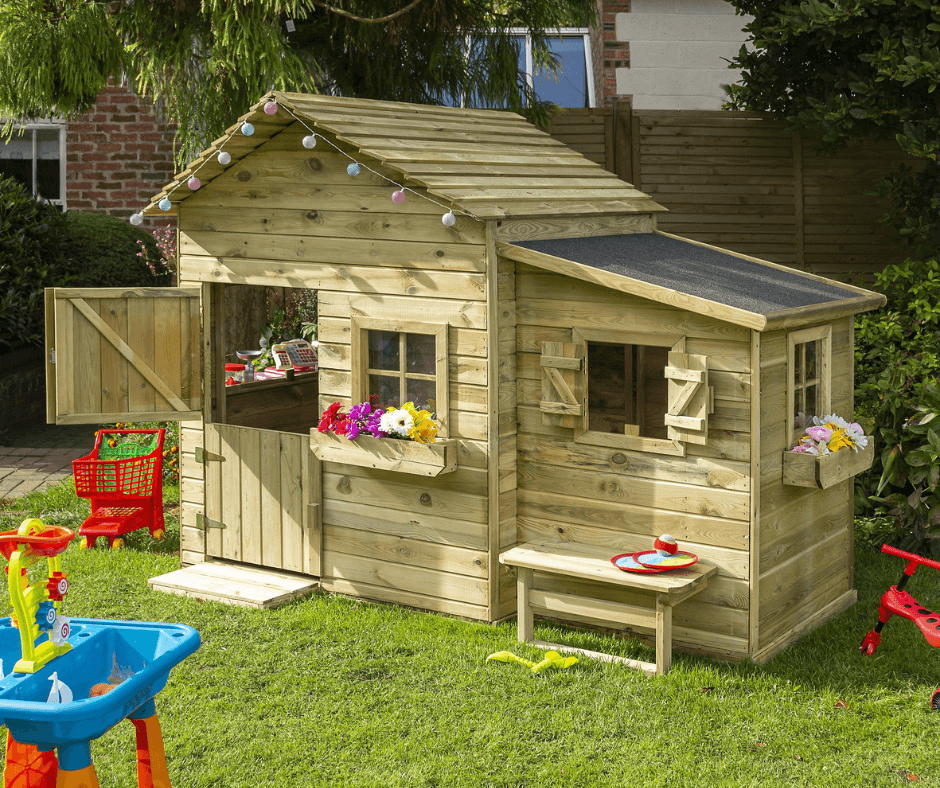 Designed to inspire your childrens imagination, the Rowlinson Clubhouse Playhouse is ideal for your children to create their very own world of fun and adventure, letting their imagination run wild. The clubhouse has two fixed windows one opening window with shutters and also serving hatch. The kids can help with painting it and decorating it to their liking, which they'll love to be involed in! It also comes with a massive 15 year guarentee which is amazing!
Shire Kitty Wooden Playhouse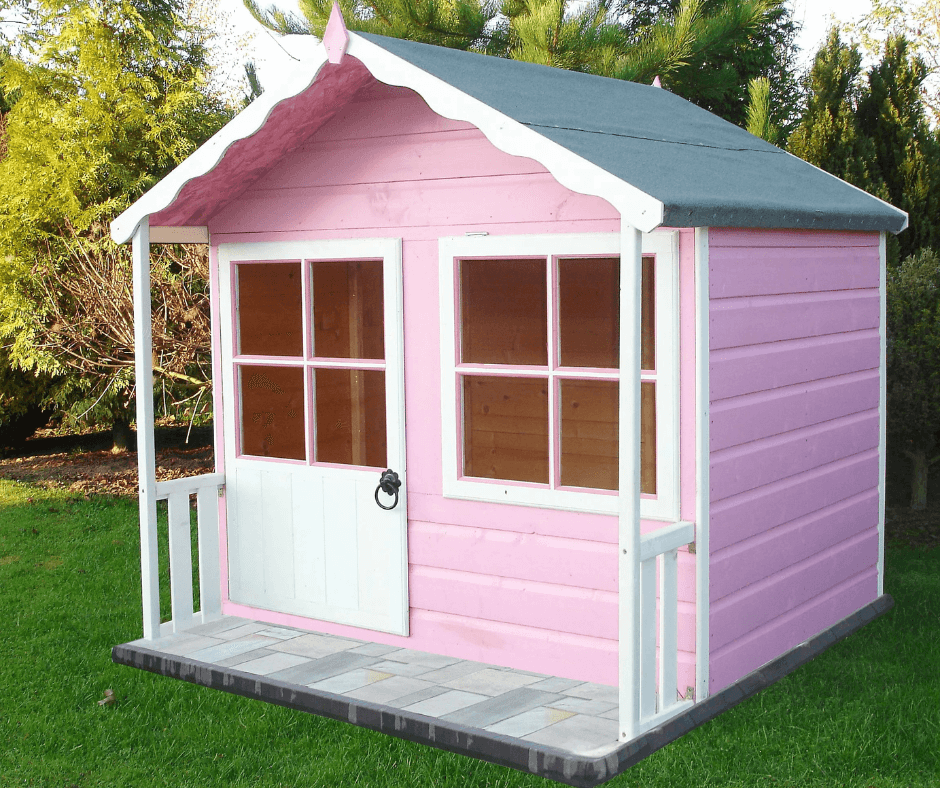 What a pretty playhouse! Great for inspiring house of roleplay and enouraging outdoor play. It is supplied unpainted so little one can decorate it in their favourite colour. I can see the little ones spending a lot of time here this summer!
Mercia Bramble Playhouse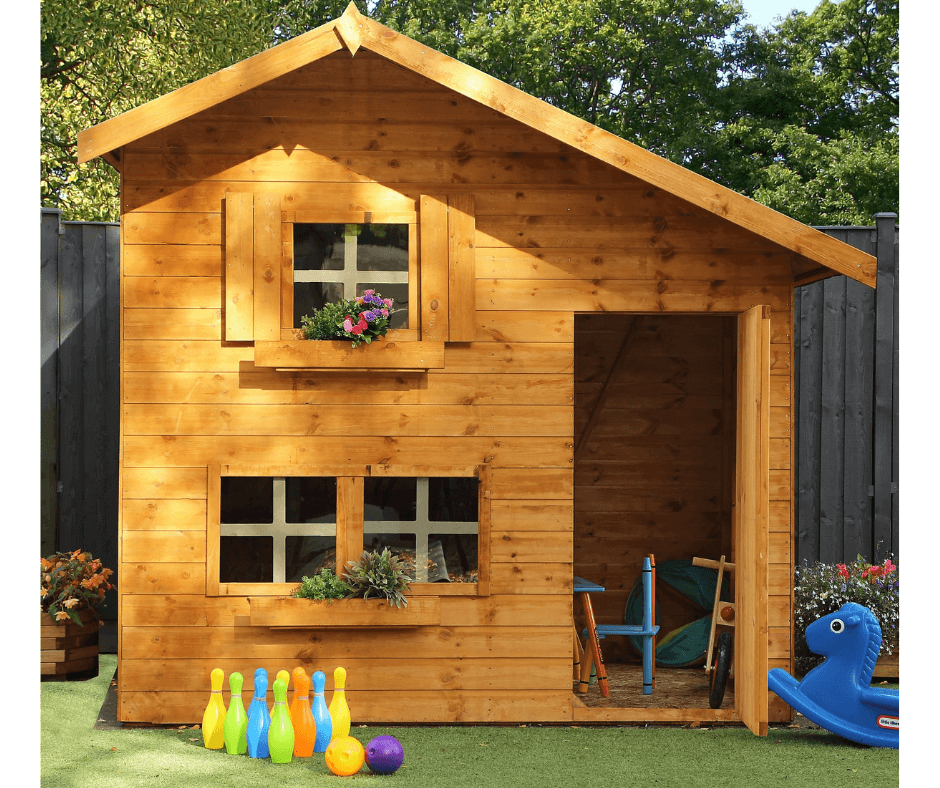 This spacious two storey cottage inspired playhouse in which your children can have fun, play and let their imaginations run wild! Again, little one can choose their favourite colour paint to decorate it with. It comes with a 10 Year Conditional Anti-Rot guarantee too!
Shire Whitewood Playhouse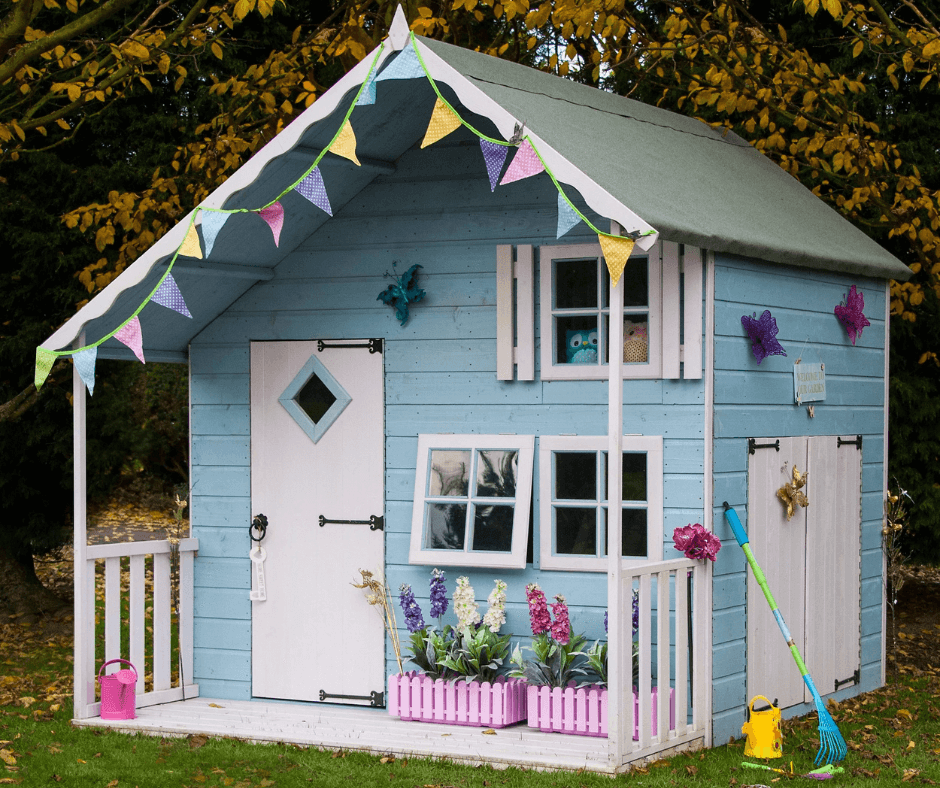 This is absolutely beautiful! I can see the little ones wanting to move into this during the summer. They'll enjoy decorating it and making it their own. It comes with a 10 year guarentee which is great.
Rowlinson Playaway Playhouse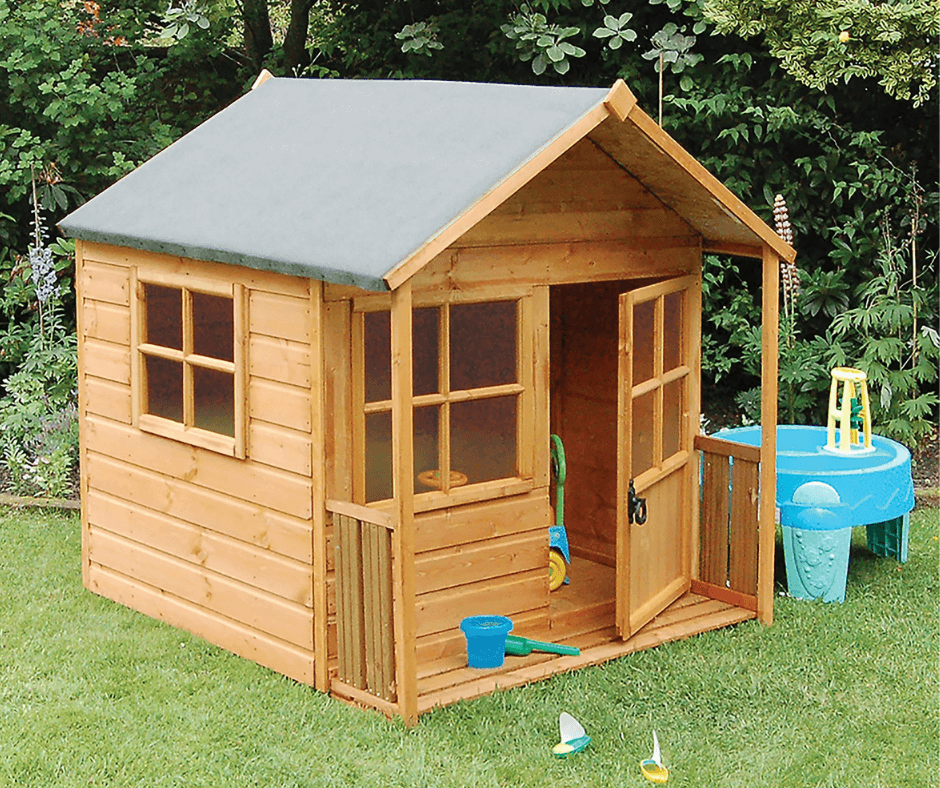 Featuring two fixed windows and a veranda and finished in an attractive dipped honey brown, this is a fab choice. The kids will love having their very own house in the garden!
**Advertorial content - written in paid partnership with B&Q**
Affiliate links are marked with an *
If you liked this you might like...
Favourite Finds
If you like this product, you might be interested in these too!