We just found the cutest ice cream bowls out there!
The ice cream bowls and matching spoons come in a pack of 6 and we are in love with the bright colours! They feature a cute wafer designs and the spoons are designed to look like real ice cream cones, and each has a colour coordinated plastic bowl to match!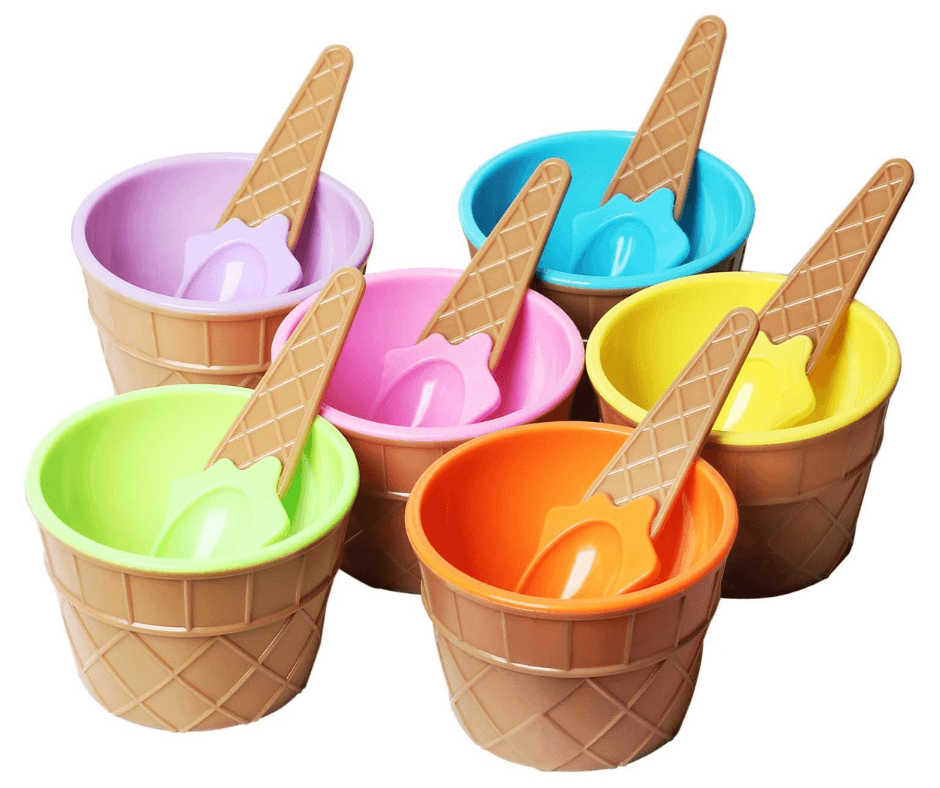 The tubs suitable for two large scoops of ice cream with toppings and other medium sized dessert dishes. Not suitable for microwaving.
All affiliate links are marked with an *
If you liked this you might like...
Favourite Finds
If you like this product, you might be interested in these too!