Prince Harry & Meghan Markle's baby boy Archie is set to be christened this Saturday at Windsor Castle, in a private ceremony.
This news has somewhat disappointed many fans of the Royal Family, who were looking forward to the fanfare of a public royal ceremony, but as parents, we totally get the desire for a little privacy at times, even for those who are in the public eye.
Royal correspondent for the Daily Mail Rebecca English has tweeted:
Baby #ArchieHarrison will be christened in the Queen's private chapel at Windsor Castle (not St George's Chapel) next Saturday,, tomorrow's #DailyMail can reveal. There will be just 25 guests attending the intimate family ceremony. Pictures will be released afterwards.

— Rebecca English (@RE_DailyMail) June 30, 2019
What Will Archie Be Wearing?
The ceremony itself will be conducted by the Archbishop of Canterbury, using the traditional silver gilt bowl used for every royal baby born since Princess Victoria in 1841, but will the Cambridge's be continuing with any other traditions, like the family gown?
Royal tradition for the last 163 years has dictated that Royal babies would wear a replica of the Honiton lace christening gown, commissioned by Queen Victoria for her daughter Princess Victoria in 1841. 62 royal babies have worn it since, 5 of those who became monarch! That's a pretty impressive history for a family heirloom, and Archie is expected to be wearing the gown, although knowing how modern and progressive Meghan is, we wouldn't be surprised to see Archie in something entirely different!
Our Favourite Christening Outfits
Are you due to be giving your little one a christening/blessing/baptising/other religious ceremony? We've spotted some GORGEOUS outfits for their big day, from traditional gowns to modern outfits, there's something for everyone.
Traditional White/Cream Outfits
Find the 'Miles' Outfit here*.
Find the Cream Christening Romper here*.
Find the Cream Baby Lace Bodice Dress here*.
Find the Ecru Vintage Occasion Dress here*.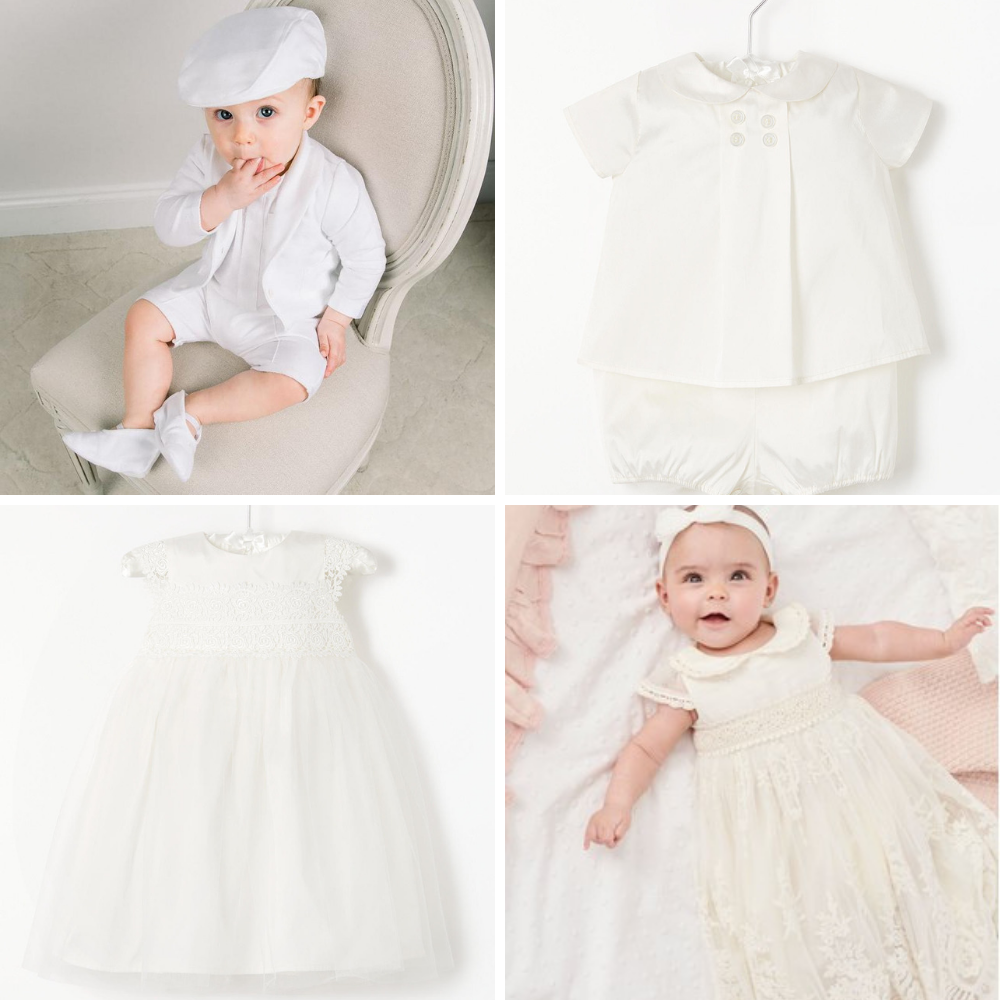 Our Favourite Non-Traditional Christening Outfits
Find the Peter Rabbit Set here*.
Find the Pink Lace Dress here*.
Find the Peter Pan Collar Floral Dress here*.
Find the Grey Stripe Linen Set here*.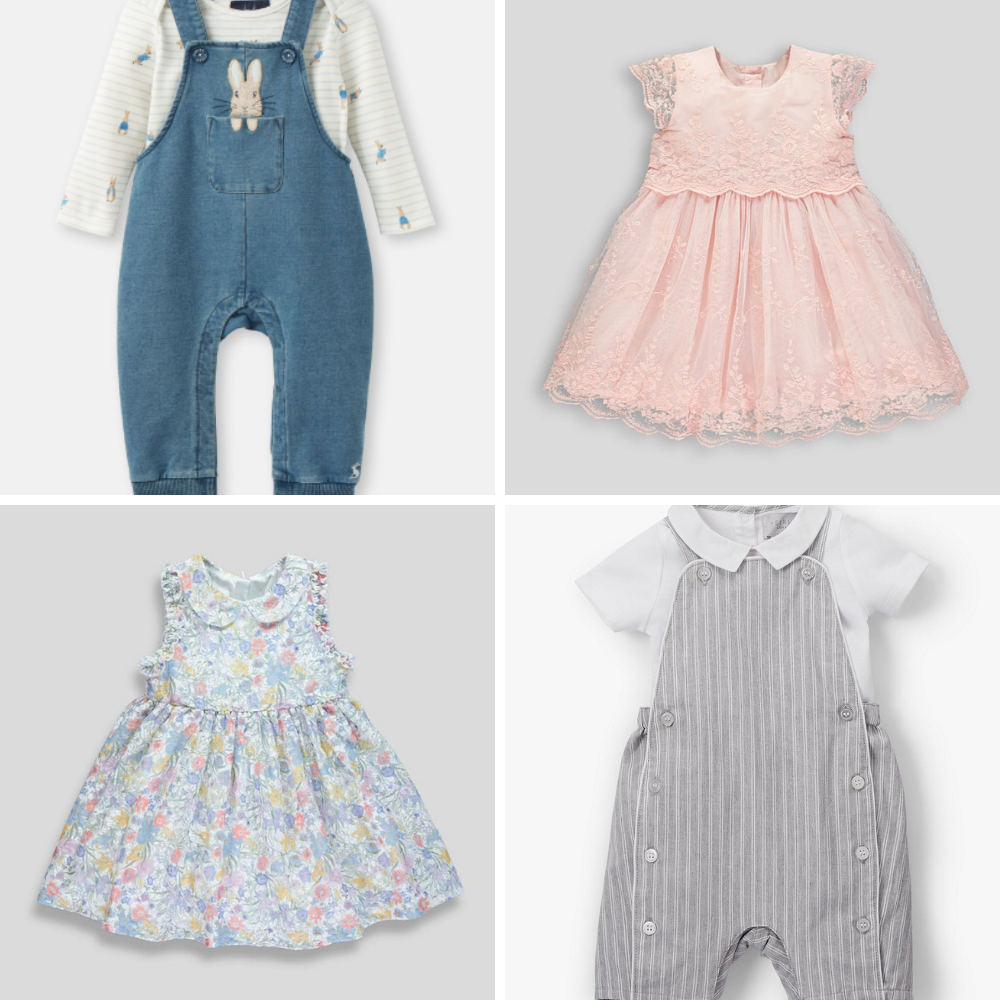 What did your little one wear at their Christening (or similar ceremony)? Tell us in the comments!
Love from Katie. Xx
(EDITOR NOTE: We are not working in conjunction with or affiliated to The Royal Family of The United Kingdom.)