Baby names can be a divisive topic - it's safe to say that we all have different tastes!
However, every now and then comes along a baby name so unorthodox and unusual that it makes the headlines. This is what has happened in the case of one particular baby girl, whose moniker is so out of the ordinary that the story has become a viral sensation online...
We bet you're wondering, what name could possibly be so odd that it has caused such a reaction and explosion of opinions? The new baby girl has been named... Crystaleanor Dazzlequeen.
How is Crystaleanor pronounced? We're thinking along the lines of 'Crys-tela-nor' or 'Crystal-ay-nor' - how would you pronounce it? Coupled with the baby's middle name, the choice has sparked debate, particularly on Reddit forums where the original photo was posted earlier this year. Check out the original announcement photo below...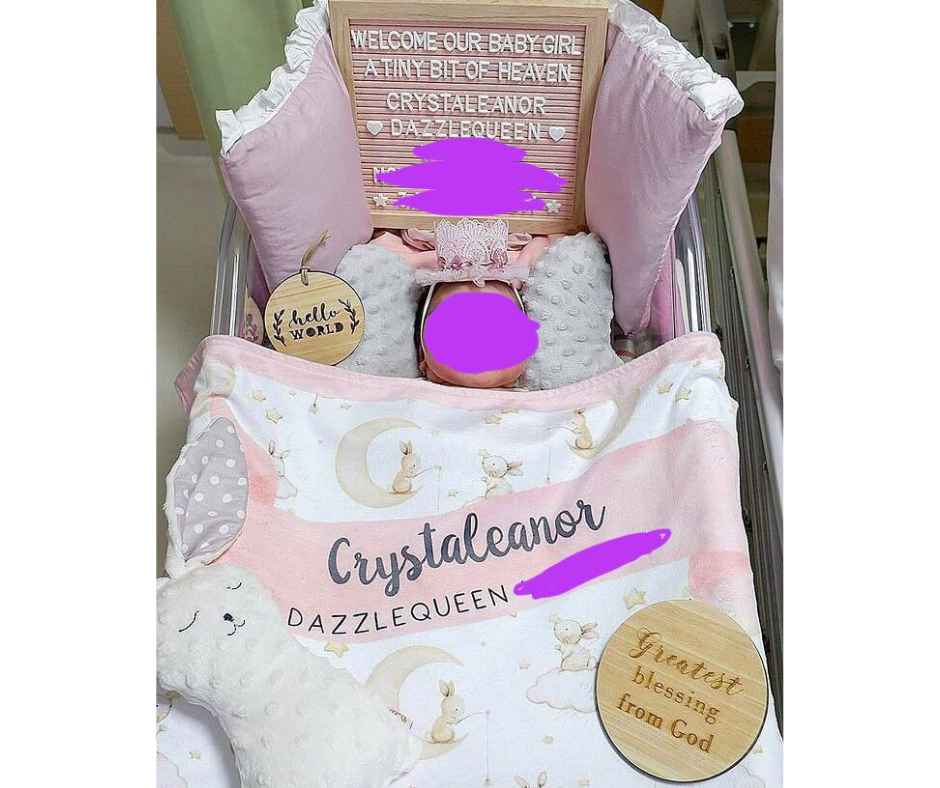 What was the general consensus?
Overall, comments about the name choice were most definitely not favourable. Many commenters were diplomatic and gentle with their opinions, politely commenting that they'd perhaps have called their childhood doll 'Dazzlequeen', and that Crystal and Eleanor as individual names are nice but not so good mashed up as a name for a child.
Other less tactful comments we spotted suggested that the name is more fitting for a 'future drag queen', with the top rated comment asking 'did they have a baby or a My Little Pony'.
Our verdict...
We support all parents in the names that they choose for their babies; different strokes for different folks, as the saying goes and we don't condone any unkind comments. However, we don't think it's unreasonable to agree that Crystaleanor Dazzlequeen is a rather unusual baby name, and we'd really like to hope that people she encounters in life are kind to her over her very unique and 'dazzling' name!
Other articles to read...