The findings of the Ockenden report have sent shockwaves throughout the NHS.
After a series of serious incidents involving babies and mothers at the Shrewsbury and Telford Hospital NHS trust over a period of 20 years, an independent review was undertaken, with the findings being compiled in the Ockenden report. What the investigation has uncovered is devastating, with hundreds of babies being left disabled or losing their lives due to substandard care. Numerous mums also died as a result of poor care.
We have put together a summary of the Ockenden report to highlight the background, main points of the independent review, and what this means for ongoing maternity services.
What is the Ockenden report?
The Ockenden report is the compiled findings of an independent review led by maternity expert and senior midwife Donna Ockenden. It looked into cases involving a staggering 1486 families over 20 years at the Shrewsbury and Telford NHS trust, finding hundreds of 'repeated errors in care'. Donna Ockenden has stated that the trust systematically "failed to investigate, failed to learn and failed to improve".
Donna Ockenden has over 30 years of experience working within health settings in a variety of roles and sectors; she was also the chair of the Royal College of Midwives between 2006 and 2014. You can learn more about her here.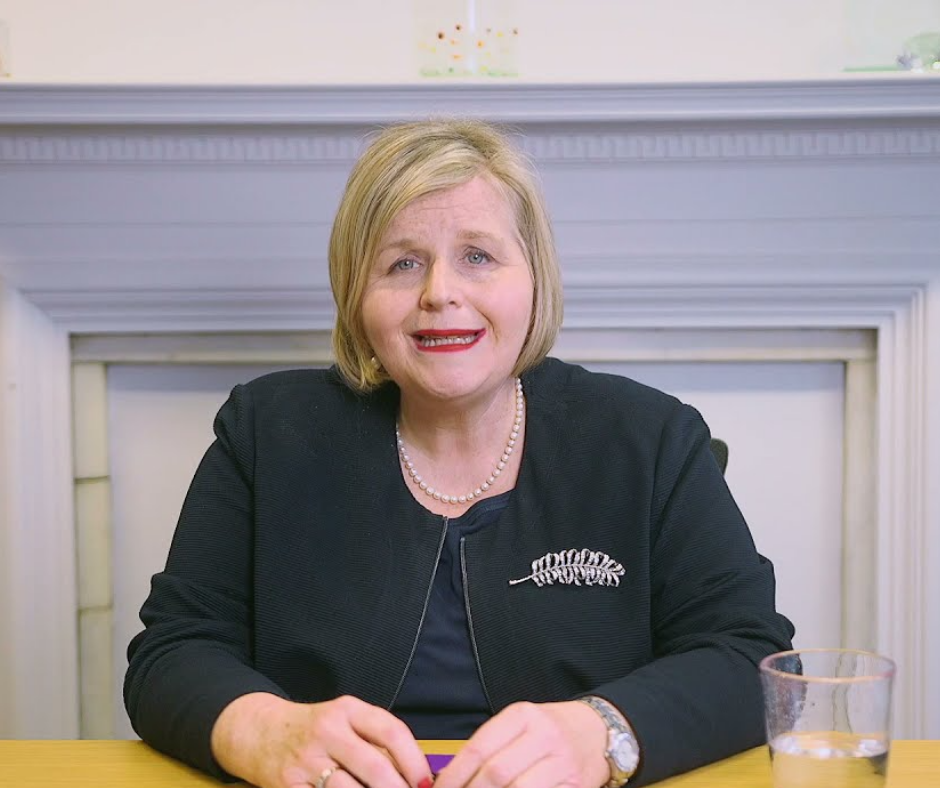 Why was the independent review undertaken?
Rhiannon Davies and Richard Stanton lost their daughter Kate in 2009 due to failures in care, and in 2016, Kayleigh and Colin Griffiths lost their daughter Pippa under similar circumstances. Both families came together to compile the initial list of 23 cases that they had uncovered, and worked to lobby ministers such as MP Jeremy Hunt for a review. They succeeded, and their determination has come to fruition, with this report having the potential to save many lives by preventing avoidable serious incidents in future! We are in awe of them, and congratulate them on their tenacious and admirable hard work in getting answers after the trauma they have experienced first-hand.
The review was launched in 2017, an interim report was published in 2020 with the first 250 cases being assessed, and the full report was recently released in March 2022 with the full findings being available here. The independent review was important as it allowed for the numerous serious incidents to be looked at from an objective and unbiased perspective, rather than by the trust themselves.
A summary of the main findings of the Ockenden report;
This list may not be exhaustive so for the full picture, you can read the main report here. We've picked out the main findings but this is only a summary.
201 babies could have survived if the trust had provided better care.
Between 2013 and 2016, deaths at the unit were 10% higher than the national average.
94 children have been left with avoidable brain damage due to substandard maternity care.
Out of 12 maternal deaths, 9 involved serious concerns that may have had a different outcome with better care.
498 stillbirths were looked at, with 1 in 4 found to have concerns that, if managed better, may have resulted in a different outcome. 40% of these stillbirths did not have a trust investigation.
In the 2020 interim report, it was found that trust managers blamed grieving mums for the deaths of their babies when they had actually been failed.
A third of all reported incidents involved major concerns in the maternity care given which might have given a different outcome if better care had been given.
There was an "unacceptable" lack of kindness and compassion from some maternity staff.
Families' concerns about their care were dismissed or "not listened to at all".
Midwives failed to recognise when a pregnancy wasn't progressing normally and act upon it.
Repeated failures to escalate problems to more senior staff were noted.
"Continuing errors" in monitoring babies' heart beats during labour were found.
Inappropriate use of drugs, including oxytocin to speed up labour was noted.
There was a culture of reducing the rates of Caesarean births without considering if it was causing harm and offering intervention where needed.

There were failures to learn from clinical incidents.

Multiple external bodies failed to act to improve maternity services over two decades.
NONE of the involved mothers recieved care in line with 'best practice'.
In 75% of cases looked at, care could have been 'signifigantly improved'.
Staff were too frightened to speak out due to a 'culture of bullying'.
Trust managers advised staff to not take part in an initiative set up to assist the investigation.
What has the Shrewsbury and Telford NHS Trust said?
Louise Barnett, chief executive of the trust, has released the following statement;
Today's report is deeply distressing, and we offer our wholehearted apologies for the pain and distress caused by our failings as a trust.
We have a duty to ensure that the care we provide is safe, effective, high quality, and delivered always with the needs and choices of women and families at its heart.
Thanks to the hard work and commitment of my colleagues, we have delivered all of the actions we were asked to lead on following the first Ockenden report, and we owe it to those families we failed and those we care for today and in the future to continue to make improvements, so we are delivering the best possible care for the communities that we serve."
What next?
The damning findings within the Ockenden report will have a huge and, moving forward, beneficial impact on the maternity care that all mums in England will receive. The review team have identified 15 'immediate and essential actions which must be implemented by all trusts in England providing maternity services'. These actions include matters involving the following;
Workforce funding
Planning and sustainability
Safe staffing
Escalation and accountability
Leadership
Investigations of incidents and complaint handling
Learning from the deaths of mothers
Multidisciplinary training
Complex antenatal care
Pre-term, labour and birth at term
Obstetric anaesthesia
Post-natal care
Bereavement care
Neonatal care
Supporting families
Donna Ockenden has also said that there is an "urgent need for a robust and funded England-wide maternity workforce plan starting right now, without delay, and continuing over multiple years". We can only hope that the Ockenden report sets the stage for consistently improved maternity services, and a huge reduction in serious incidents that result in babies and mums being left injured, or even dying, as a result. Reading the full report was harrowing, and our hearts are broken for each and every family who was let down by the Shrewsbury and Telford NHS trust.
If you were affected by the scandal uncovered by the Ockenden report and wish to share your own stories with us on our website to raise awareness, please feel free to email us at hello@bumpbabyandyou.co.uk.
Other articles to read...
Cover image credit: Rhiannon Davies & Richard Stanton, who helped to spearhead the independent review.