A new report from the BBC has found concerning sexual content on the popular 'Roblox' game.
Content warning - images depicting inappropriate sexual content
The investigation shows that Roblox, popular amongst young kids everywhere, contains sexually explicit gamimg zones referred to as "condos" where unvetted players have been seen discussing explicit topics and engaging in 'cyber sex'.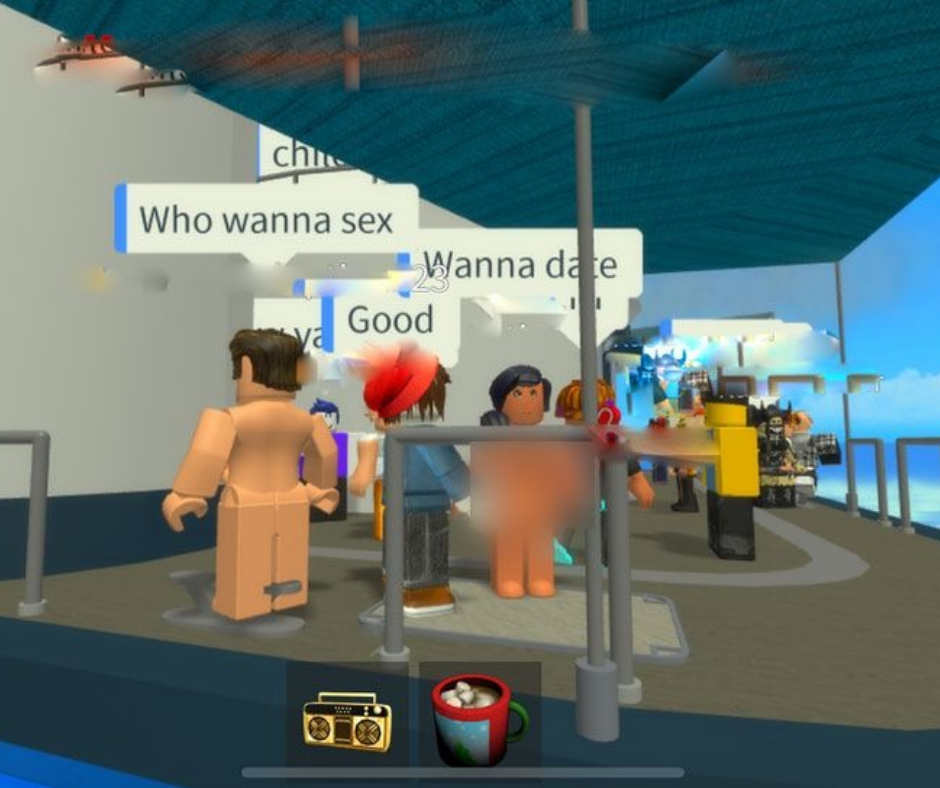 The BBC report witnessed a naked male character engaging in bondage with another character (both 'avatars' that represent the real-life person playing), with strippers at a bar, group 'cyber sex' and other completely inappropriate content spotted by reporters. One avatar was also dressed in a Nazi costume - all of this, on a platform that is designed for and intended for children! The sexually explicit games contained within Roblox are not easily accessible and once reported, they are removed, but parents are still concerned, with Roblox themselves admitting that they do indeed have a problem that needs addressing. A Roblox spokesperson told the BBC;
"We know there is an extremely small subset of users who deliberately try to break the rules. We have zero tolerance for sexual content or behaviour of any kind, and we take swift action against anyone found to be acting in breach of our Community Standards."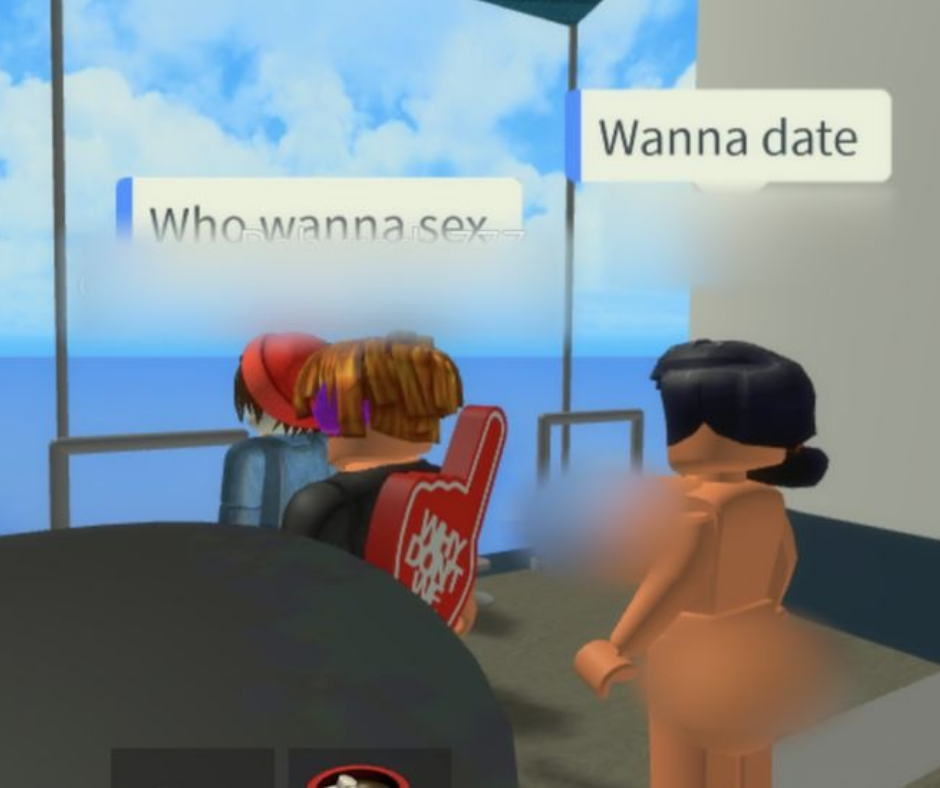 Roblox, in a recent post on their blog in response to the number of safety alerts, announced that they would be ensuring that their platform is safe for players of all ages, and they also expanded on the ways in which they'd be improving safety within their community. Many safety concerns were addressed, in an attempt to reassure users and parents of children who use the platform.
"At Roblox, our vision is to reimagine how people come together. We have created a place where millions of users, creators, and developers across the globe build and share experiences and form friendships.
We are committed to ensuring people of all ages have a positive and safe experience, and are free to express themselves within a respectful environment. That's why safety and civility have been our core values from the very beginning and drive everything we do."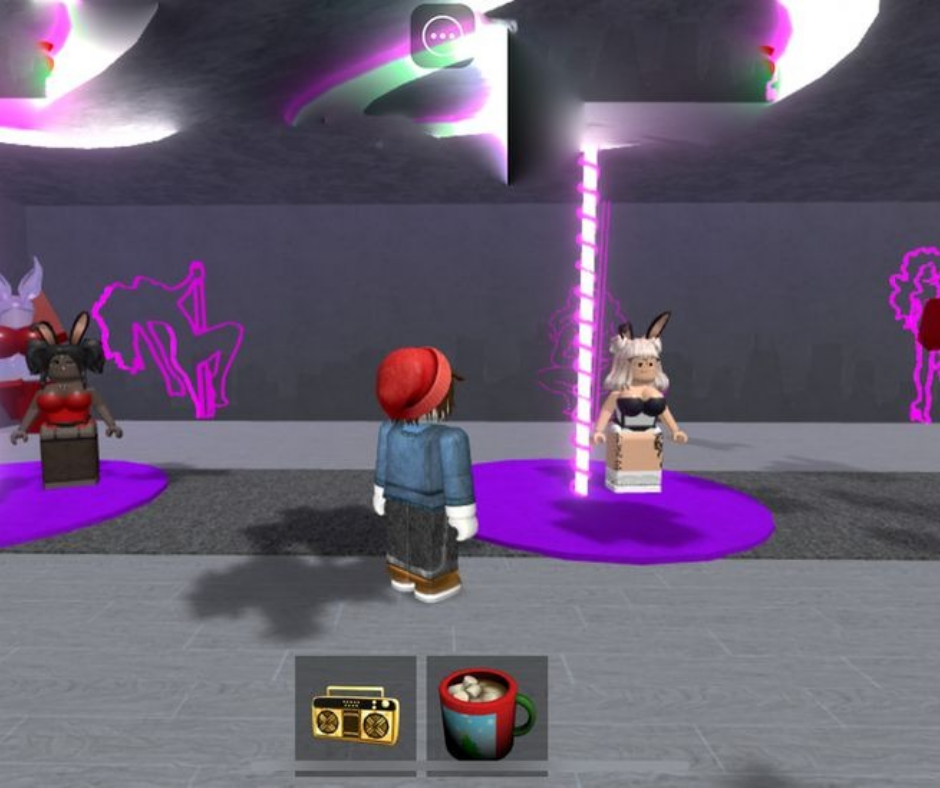 What are Roblox doing to make their platform safer for children?
Roblox, in their blog post, detailed the ways in which they will be focusing on ensuring that their platform is safe and positive for young users, and listed how they monitor their platform;
AI and human detection systems to detect unsafe content
'Industry-leading' chat filtes
A large expert team of 1000's of people on hand 24/7 to deal with reports
A zero tolerance approach to unsafe content
The introduction of a parental control suite
A Digital Civility Initiative to ensure parents and caregivers can learn about online safety
Prompt reports of any potential child exploitation to relevant authorities
Roblox also responded to reports that there are issues with the gaming platform's economy, which many parents have criticised due to the very high prices that are charged for in-game purchases. Roblox maintained that their pricing is reasonable, stating that they feel that "creating an experience on Roblox is significantly less expensive than trying to do so off-platform or in any app stores and the financial rewards are potentially very large.
"We build our platform to make the economics of creating on Roblox favourable to developers, but we have always made clear that the platform is not a 'get-rich-quick' scheme. It typically takes many hours of hard work for developers to hone their skills and grow their experience before they may be able to start earning real-world income. Such a commitment won't be right for everyone."
We do not tolerate fraud and scams, and have stringent rules and monitoring processes aimed at combating them. Developer earnings resulting from the trading of collectibles are not eligible to be converted into real-world currency in our DevEx program."
Roblox ended with a claim that their platform is one of the 'most civil places on the internet'. Whilst we're glad to see that they're focusing on improving safety in the wake of the BBC report, it's still concerning to see that these things have been going on at all and we certainly hope that safety for children and other online Roblox users improves drastically! It's so important to ensure that our children are safe online and not exposed to content that could cause harm at a vulnerable and impressionable age, particularly not on platfoms that are supposed to be a safe space for them.
Image credit: BBC
Other news stories to read...