Stacey Solomon has given birth to a beautiful baby girl!
Her second child with husband-to-be Joe Swash, fourth child overall and FIRST daughter, their new bundle of joy was born on Stacey's birthday, Monday the 4th of October. What a wonderful birthday gift that must be!
Stacey took to her Instagram Story on Tuesday evening and posted a picture of a pink blanket, captioning the snap; 'So to my family on here. Yesterday I got the best birthday present I could have wished for...'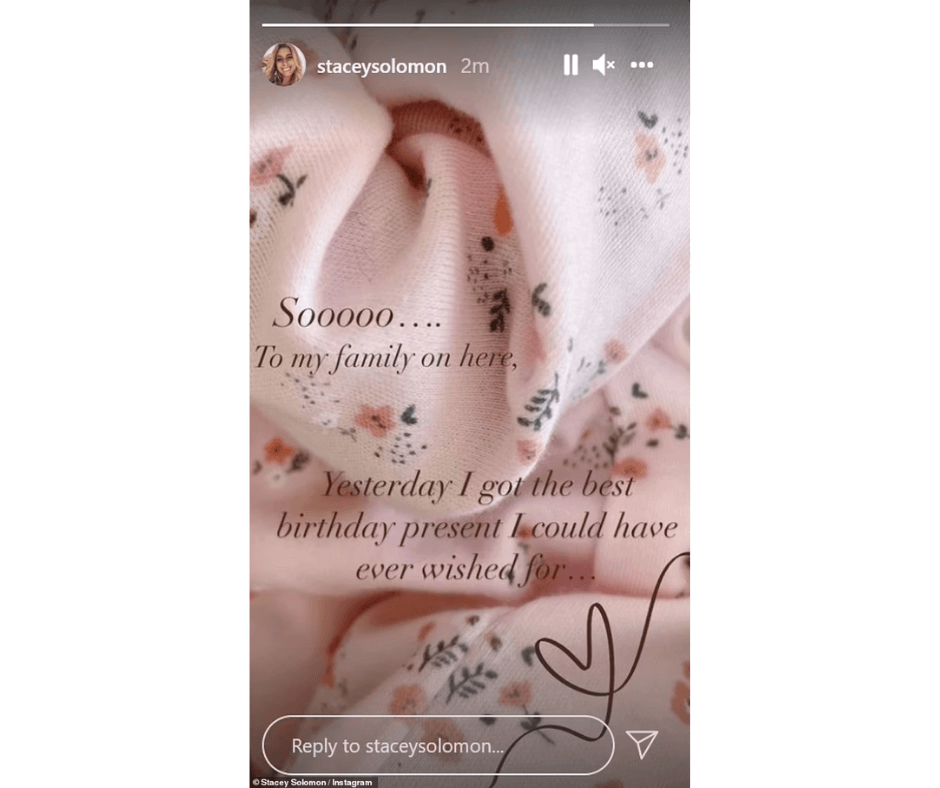 This came not long after her fans started speculating on Twitter (because every other social media platform was experiencing an outage) about Stacey giving birth as she hadn't been active online since earlier that morning.
'Instagram is down, I need the updates, are you in labour? I can't cope!' was one of the many comments left underneath Stacey's birthday post.
'By the time I get back on the gram Stacey Solomon's daughter will be swimming in their pool' was another one of our favourite comments.
Stacey has also shared this beautiful photo of her new baby daughter on her Instagram feed - she is the absolute spitting image of her big brother Rex, we think!
View this post on Instagram
The birth came quite suddenly, as Stacey made an appearance on Instagram on Monday morning to celebrate her 32nd birthday, snuggled up in bed and being treated by her gang of boys...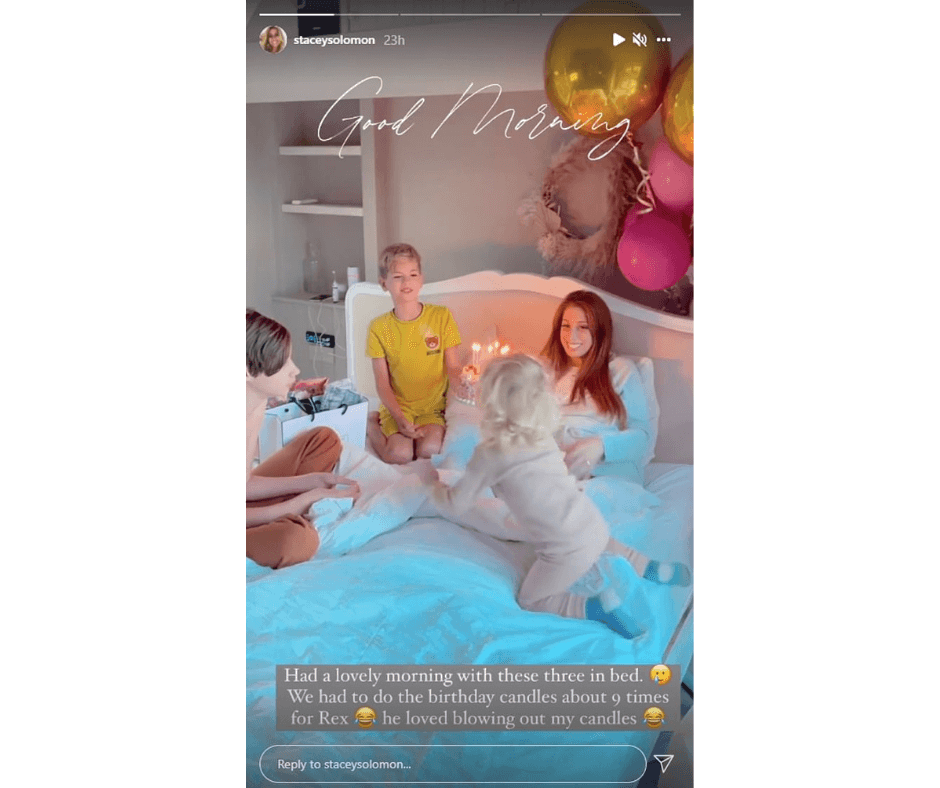 Stacey shared; 'Had a lovely morning with these three in bed. We had to do the birthday candles about nine times for Rex. He loved blowing out my candles.'
Continuing to share her birthday plans via her Instagram story, she continued;
'Then we sat and ate cake in bed and I'm already regretting the crumbs and cream situation.
Joe did the school run, so now it's just me, Rex and my cake. Happy Monday.'
Stacey was spotted later on that same day her sister Jemma's Instagram stories, with the popular Loose Women panelist and her sister documenting their exciting trip to a local pumpkin patch.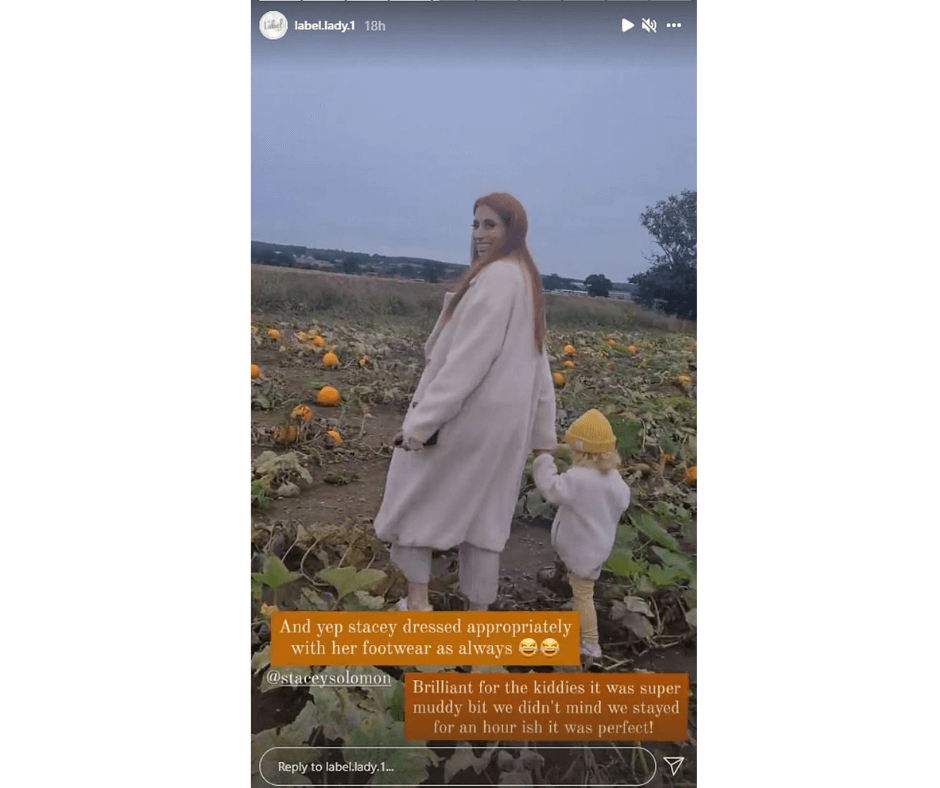 We're over the moon for Stacey and Joe! As many of you have too, we've been following Stacey's rainbow baby journey throughout and it's lovely to see that her gorgeous baby has made it here safe and sound. Now for our next one to watch... what will the new little girl be named?
Do you have any name predictions? Drop us a comment!
If you liked this, we think you'll love...