We're loving the selection for children over at schuh!
Whether it's holiday styles you're on the lookout for, or preparation for your children returning to school next September, schuh has you covered for every single one of your footwear needs. Even better, their 'Too Big For Your Boots' scheme could save you so much money, as well as reducing the environmental impact of the fashion industry by encouraging the recycling of textiles.
What is the 'Too Big For Your Boots' scheme?
Whenever you take an old pair into any schuh store, you'll get a £5 voucher towards your new shoes!The shoes are collected by Recyclatex, a company that specialises in textile reuse and can reuse around 98% of the shoes. They then donate money to schuh's charity of choice, the World Land Trust. Through this project, over 10,000 trees have been planted so far. What's more, your old pair don't even need to have originally been purchased from schuh. For those of you with more than one child, this could be incredibly useful for school uniform shopping. We all know just how expensive a good pair of school shoes can be to replace, so anything that takes the edge off the overall cost is an absolute delight! Read more here*.
One of the lovely mummies from our Influencer Network visited her local schuh store to try out the scheme, have a look at her experience below...
View this post on Instagram
Check out our favourite finds here...
Girls Sandals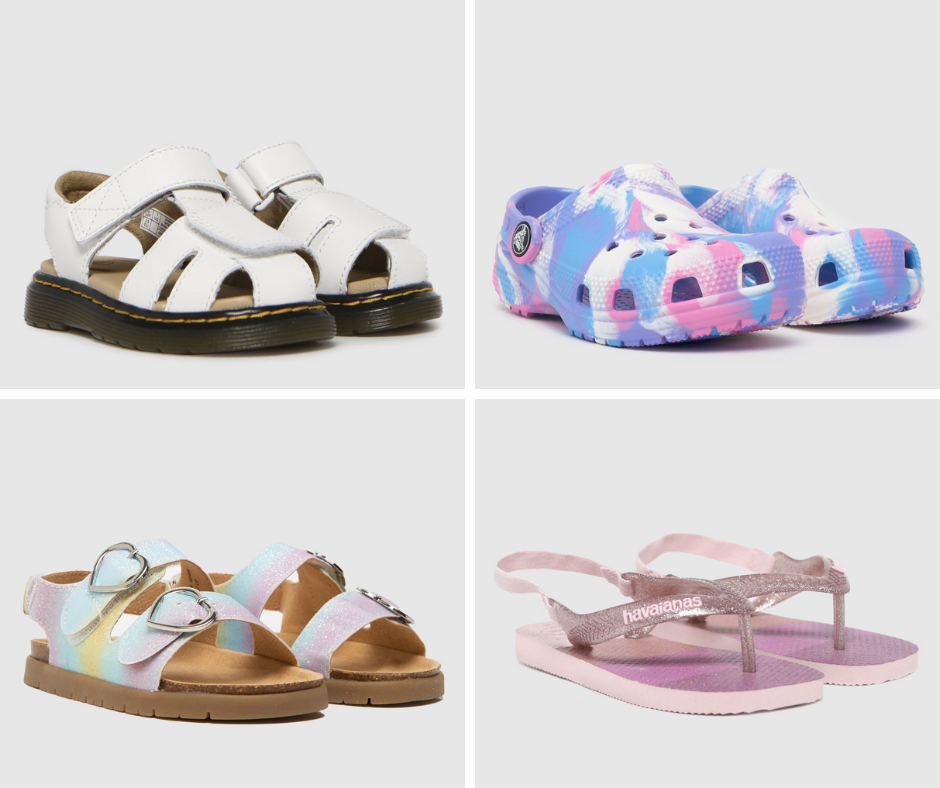 We spotted a huge variety of styles, colours and patterns for girls, with many well known brands to choose from. Which pair will your little one gravitate towards? Those white Dr Martens sandals really caught our eye!
Boys Sandals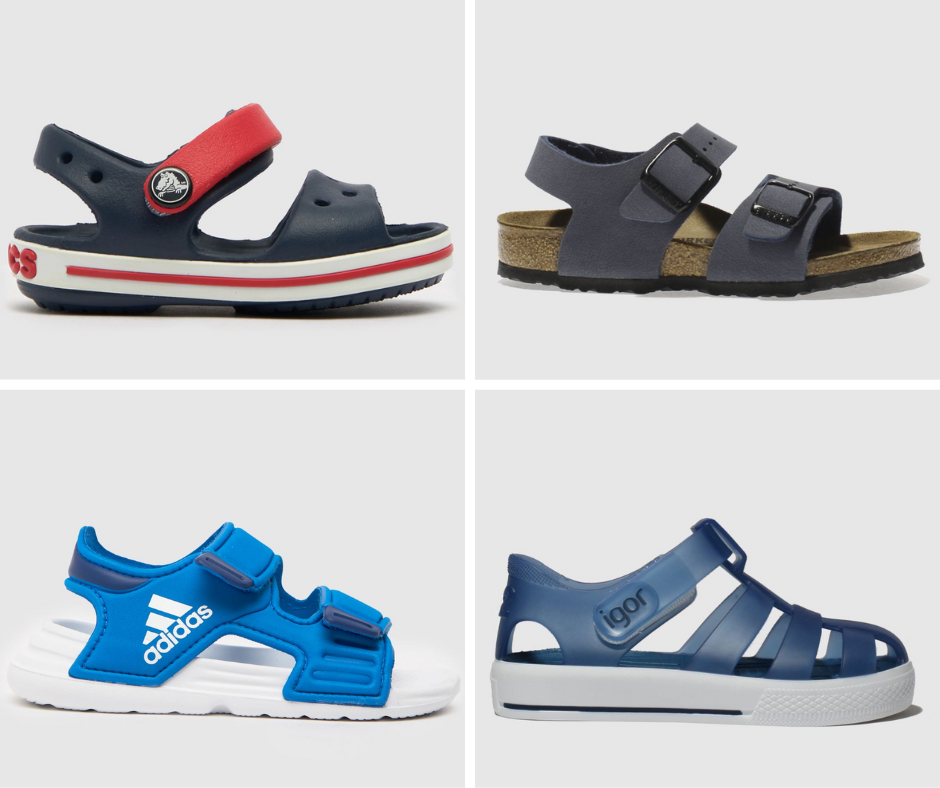 These smart and practical styles are all super versatile and can be dressed down with shorts and a t-shirt for fun days running around in the sun, and paired with a smart shirt and chinos for evenings out this summer.
Girls Trainers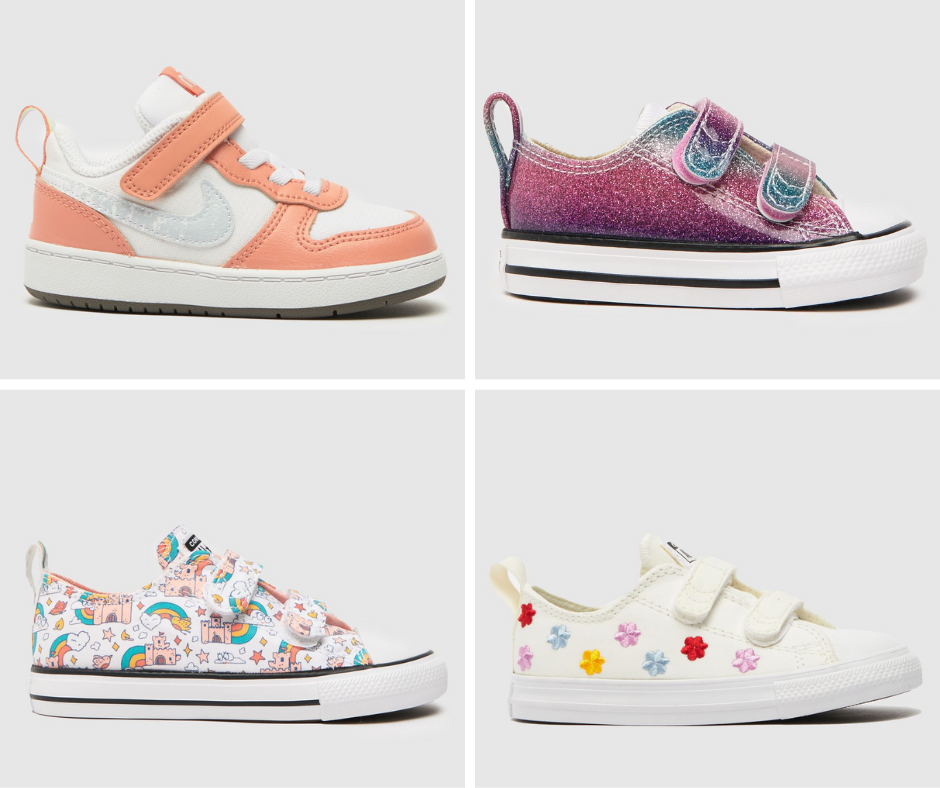 How impressive are these styles? There are so many pretty prints to pick from, so whether your little girl loves all things pink or glittery or is the Queen of understated, you're sure to find something practical and perfect.
Boys Trainers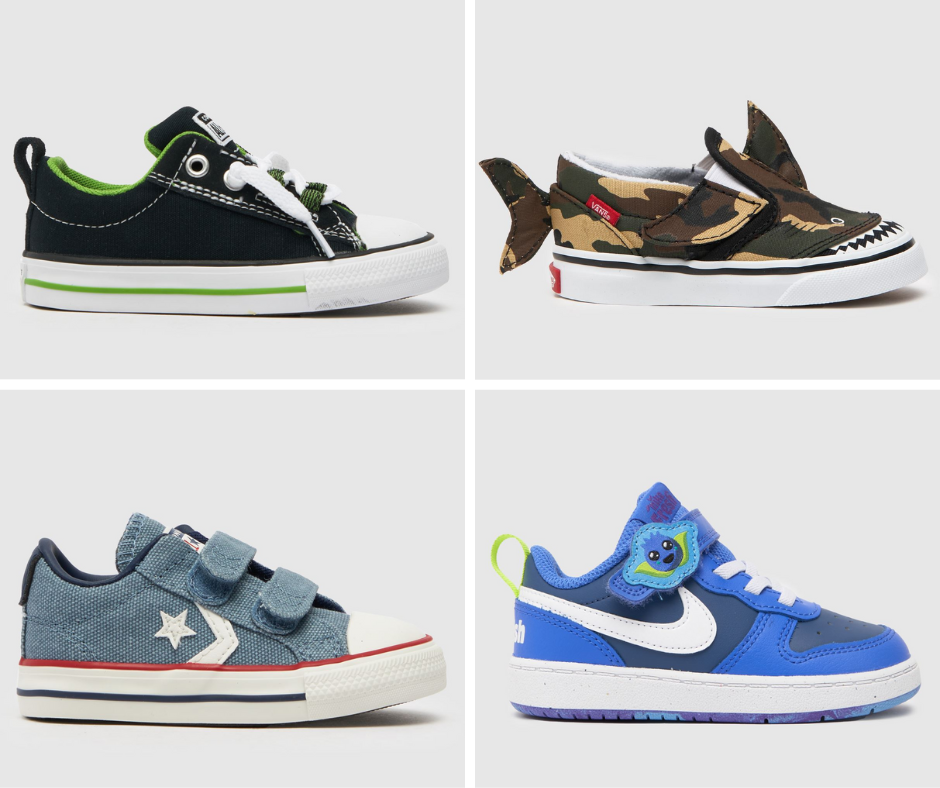 The selection of trainers for boys seriously wowed us. We don't know which pair we love the most, and we know that you'll all be thinking of outfit ideas for our favourite finds as you're reading this.
Back To School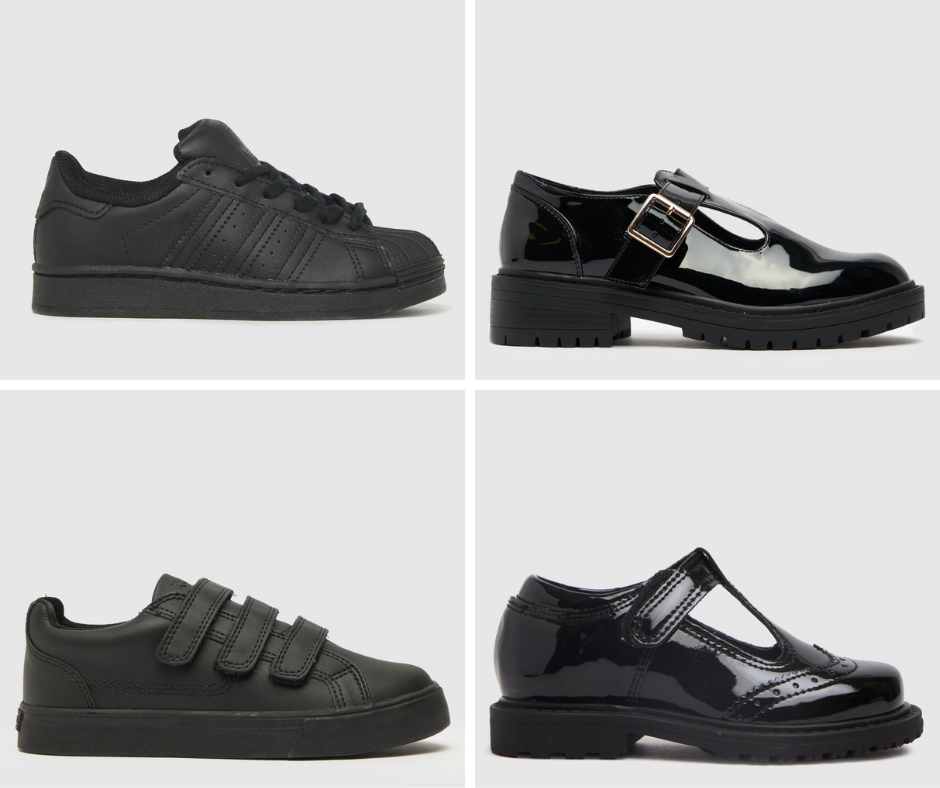 In the blink of an eye, the summer holiday will be finished and September will be upon you; are you organised, or do you tend to experience last-minute panic when it comes to new school shoes? Well, you can't go wrong with the selection at schuh.
Our verdict...
Saving money AND saving the planet at the same time? What's not to love! What's more, the range of styles and brands at schuh is unbeatable, with the perfect pair of shoes for every single pair of feet to be found. We're super impressed with the 'Too Big For Your Boots' scheme, and think that this could help so many of you to cut all-important costs when it comes to back to school preparation.
**Advertorial content - written in paid partnership with schuh**
Affiliate links are marked with an *
If you liked this you might like...

Favourite Finds
If you like this product, you might be interested in these too!