Can you believe it's the middle of June already? Nope, neither can we…
The Great British Summer is most definitely in full swing, though.
We've put together some of our favourite garden furniture for your little one to enjoy all Summer long.
Ladybird Kids Garden Hammock
Butterfly Swing Chair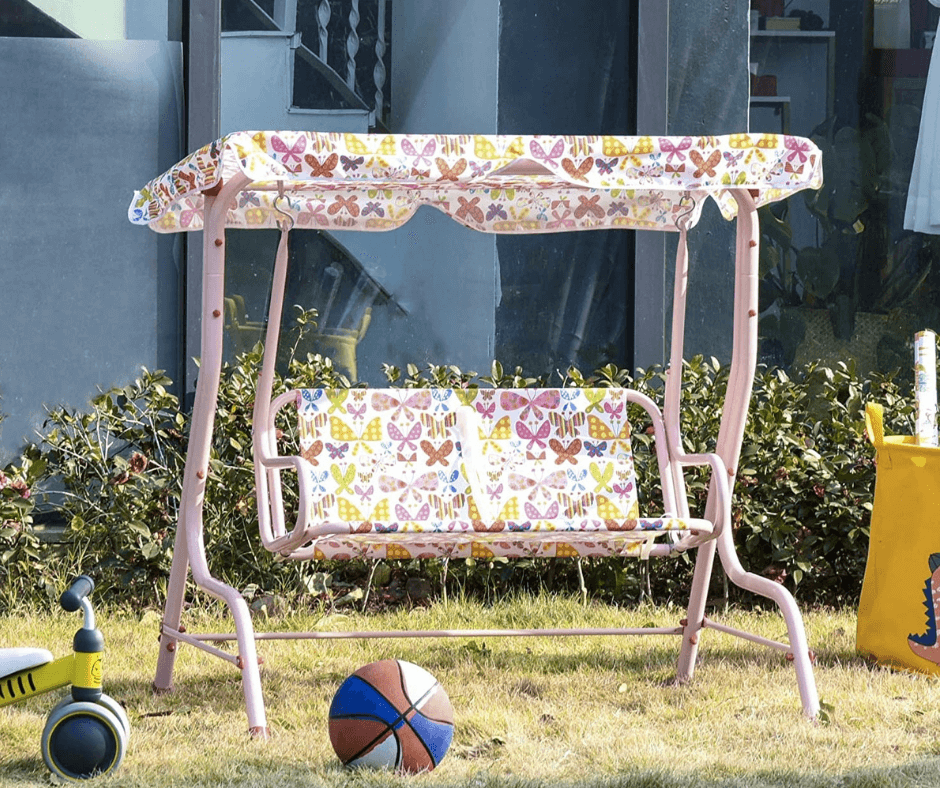 Classic color scheme and beautiful shape make this product go well easily with any outdoor place. This will be an excellent addition to your porch, backyard, patio, garden, or sunroom and so on.
Peppa Patio Set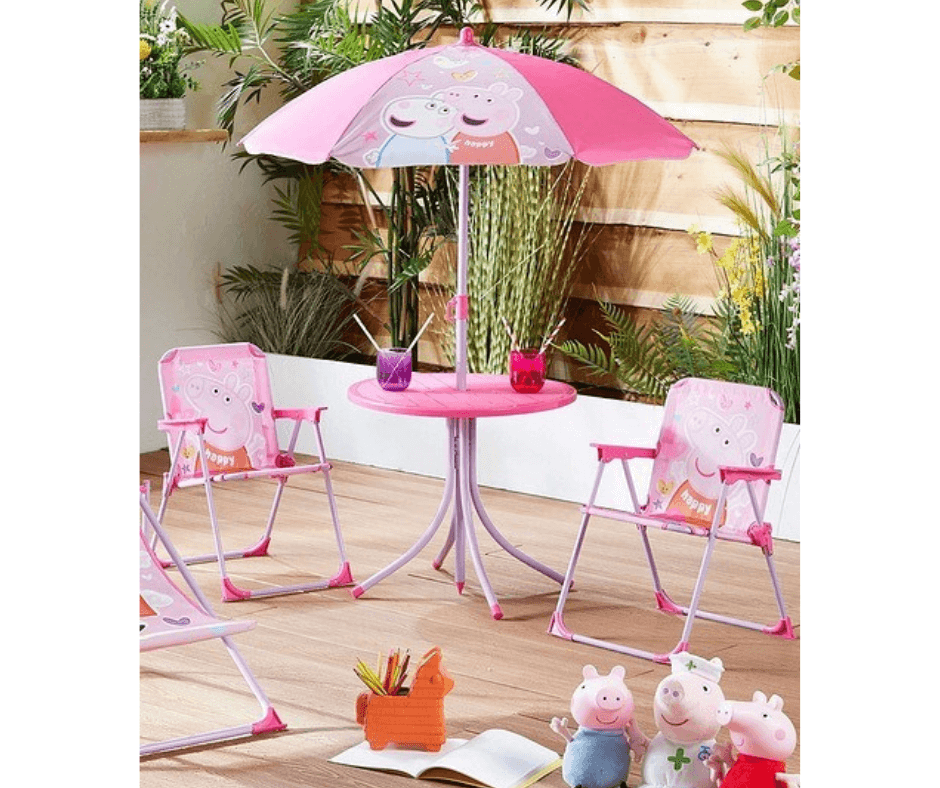 This Peppa Pig patio set is the perfect way for any Peppa Pig fan to eat outside and also great for colouring in. Comes with umbrella to protect them from the sun, two matching chairs which are collapsible for easy storage.
Paw Patrol Patio Set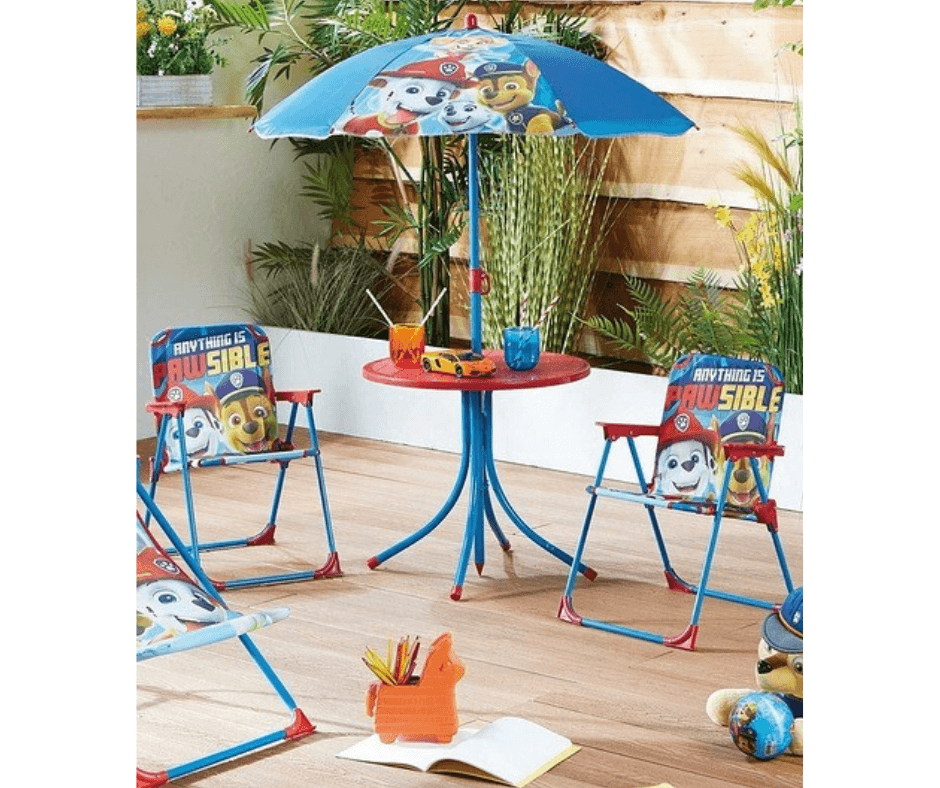 The perfect way for any Paw Patrol fan to sit & enjoy the garden, colour in & eat their dinner. Comes with matching umbrella to shade them from the sun.
Frog Patio Set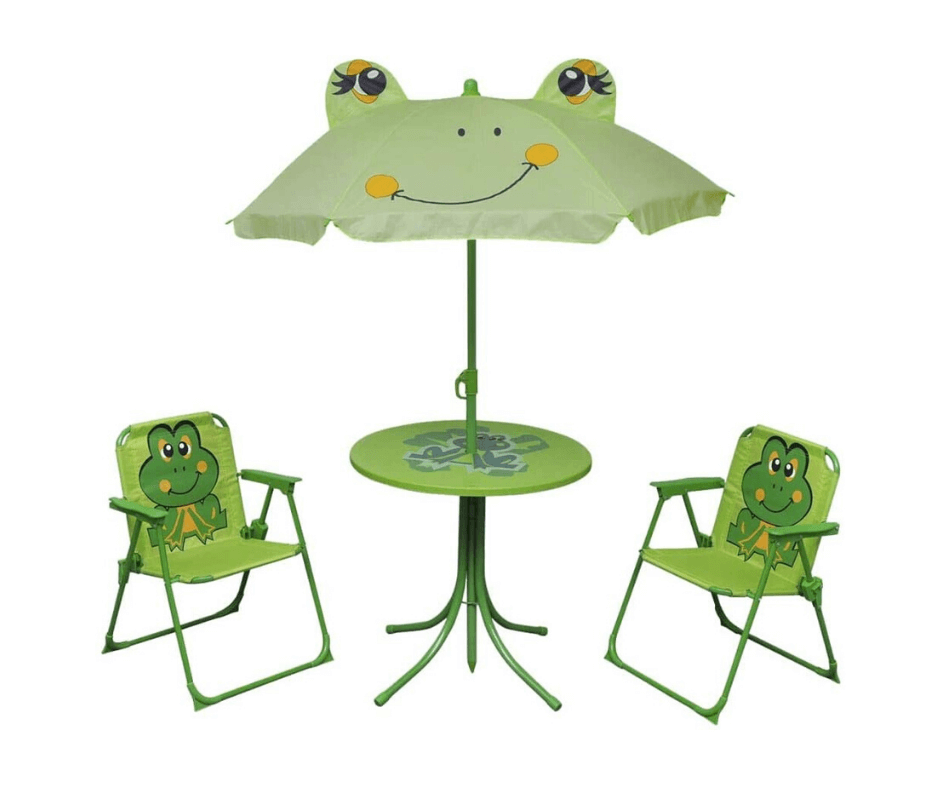 This garden set, decorated with cute frogs, consists of one table, two chairs and an umbrella, and it is a perfect place for your kids to rest when playing outdoors. The included umbrella protects your little ones from the sun.
Ladybird Patio Set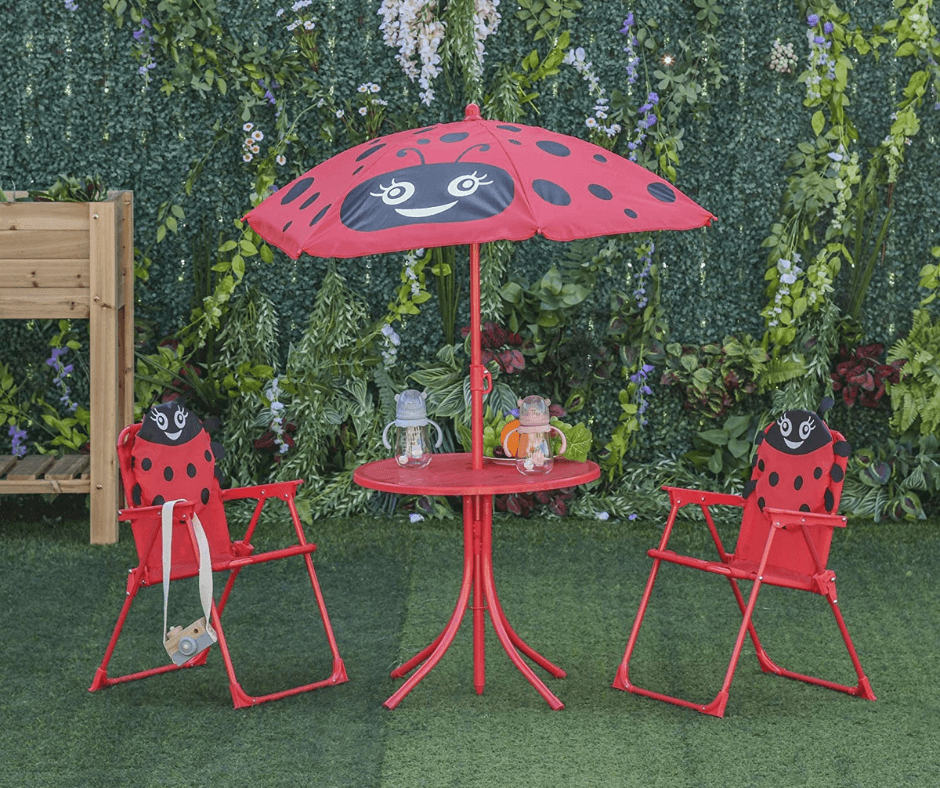 This four piece patio set comes with a round table, two matching chairs and parasol umbrella for them to sit outside with sun protection.
Plum Picnic Table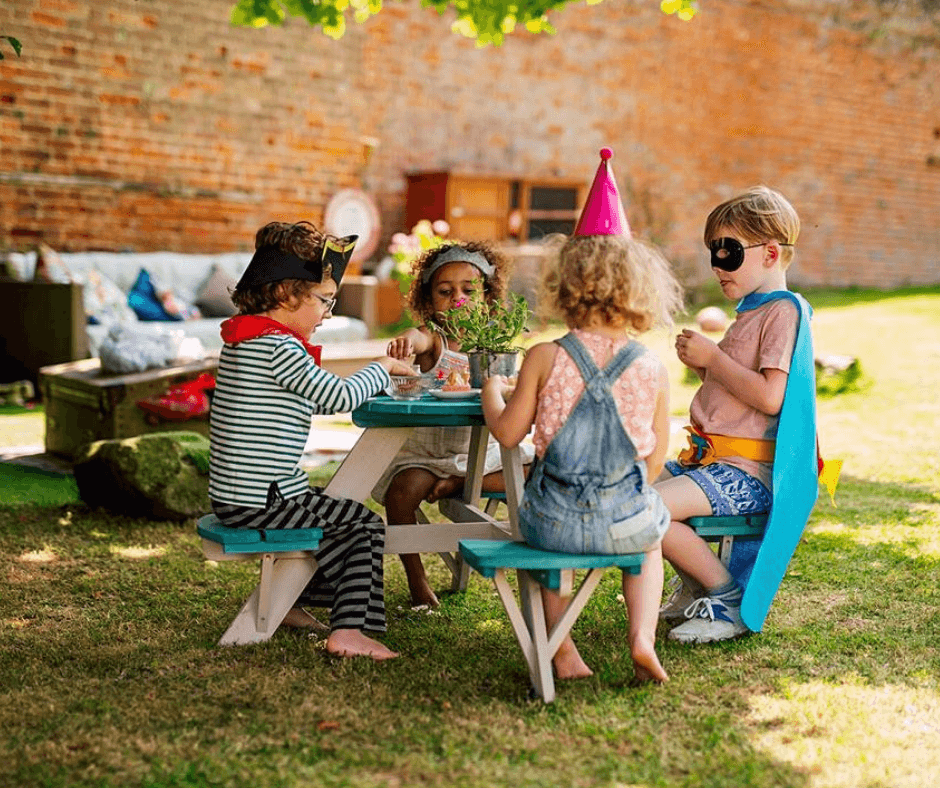 Add a splash of colour to your garden! Your young children will feel all grown up with their own garden furniture, the perfect place for a tea party or to play games.
Rainbow Wooden Picnic Table Set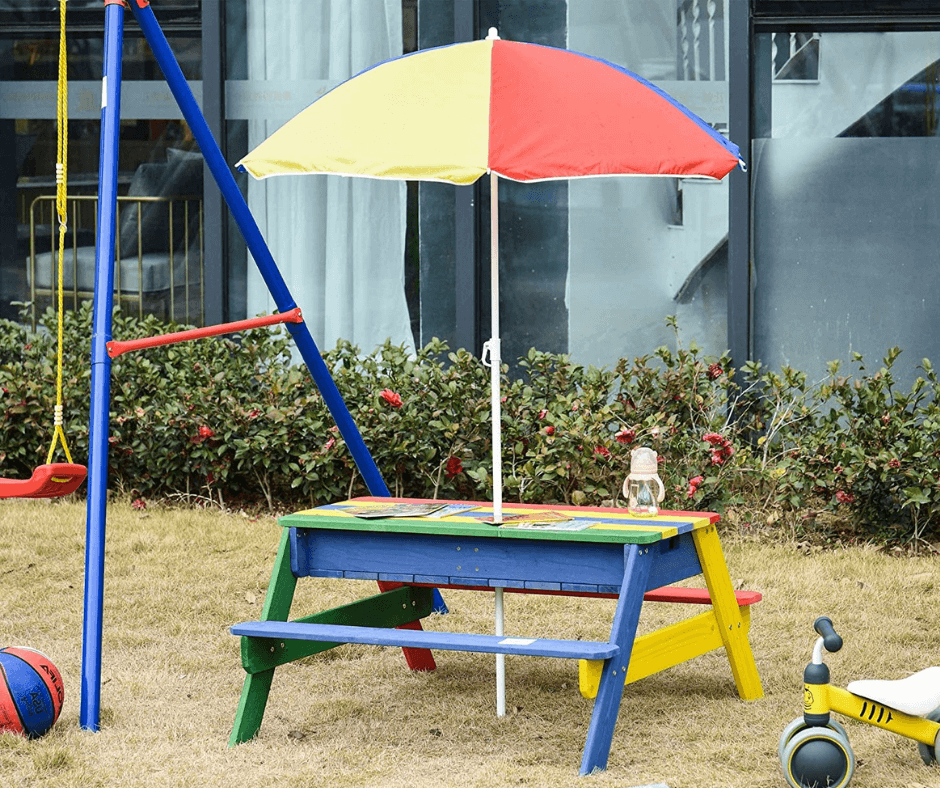 Wooden Picnic Table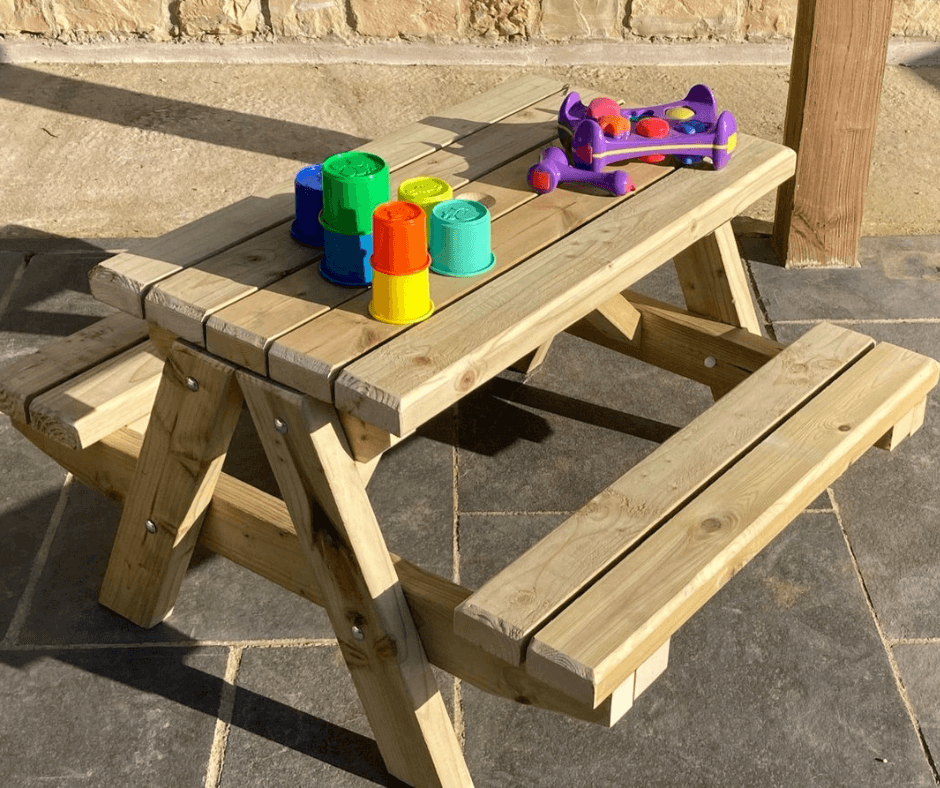 Garden Bench With Detachable Parasol
Plum Sand and Water Picnic Table
Plum Picnic Table with Coloured Seats
KidKraft Outdoor Table & Bench Set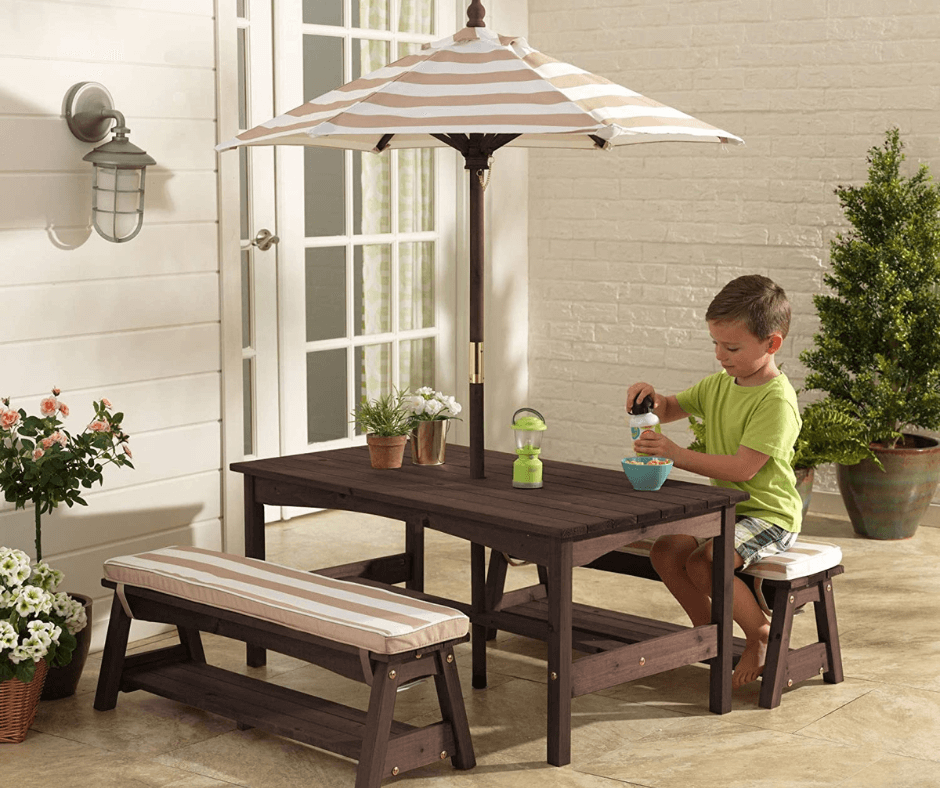 The KidKraft Wooden Outdoor Table & Bench Set is ideal for enjoying a picnic, playing games or simply lounging outdoors on a beautiful day. The table and bench set comes with an adjustable umbrella that offers shady relief from the summer sun and the stylish padded cushions are perfectly kid-sized.
KidKraft Wooden Lounger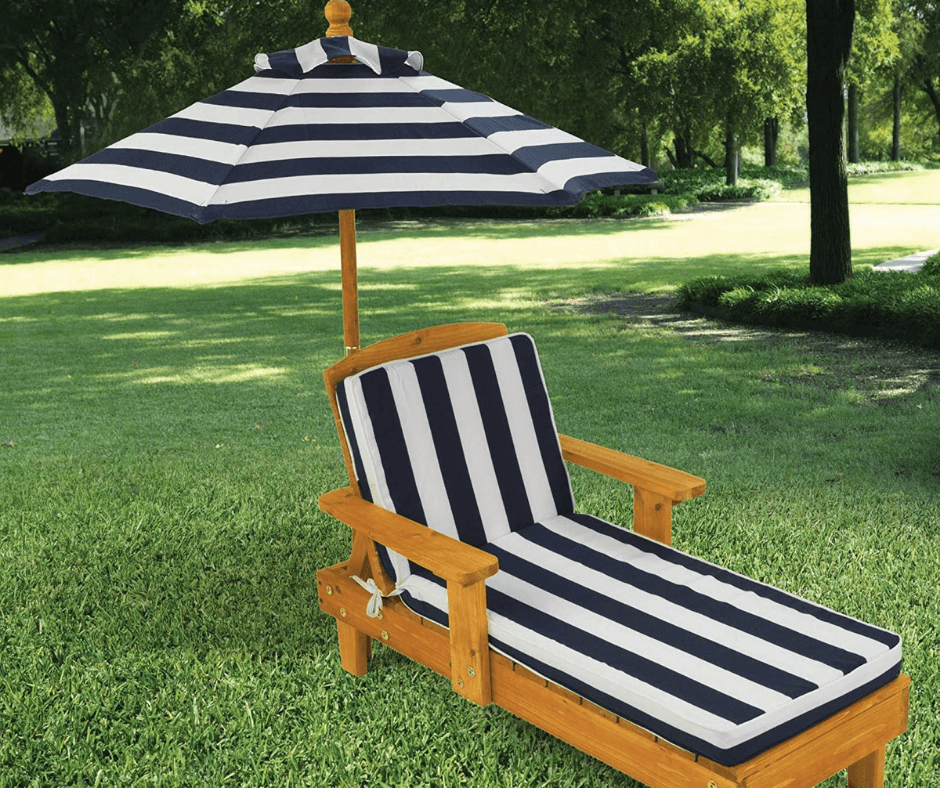 The KidKraft Outdoor Chaise Lounge with Umbrella is stylish and will have your child looking cool on a warn sunny day. Being a kid is tough work! The chaise and umbrella will keep your child comfortable while staying protected from the sun.
Blue Wooden Kids Lounger
KidKraft Double Lounger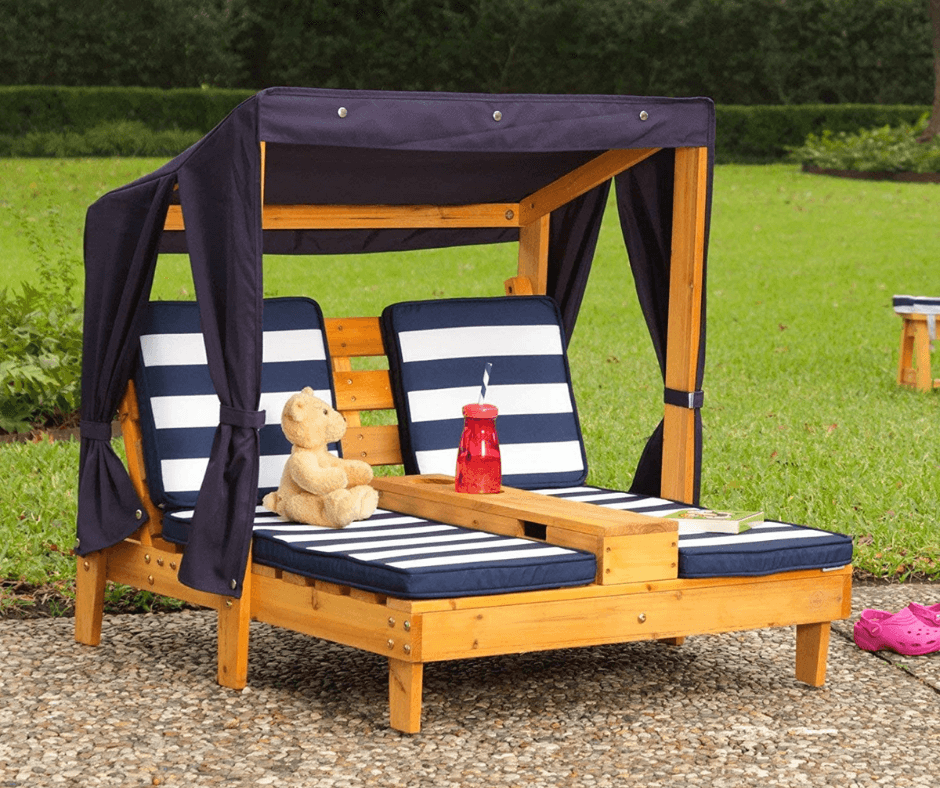 The KidKraft Honey & Navy Chaise Lounge is stylish and will have your kids looking cool on a warn sunny day. It comes in a gorgeous cream colour too. Gear up for the outdoor season. A pair of cupholders are perfect for cold drinks on warm days.
Pink Lounge Chair For Kids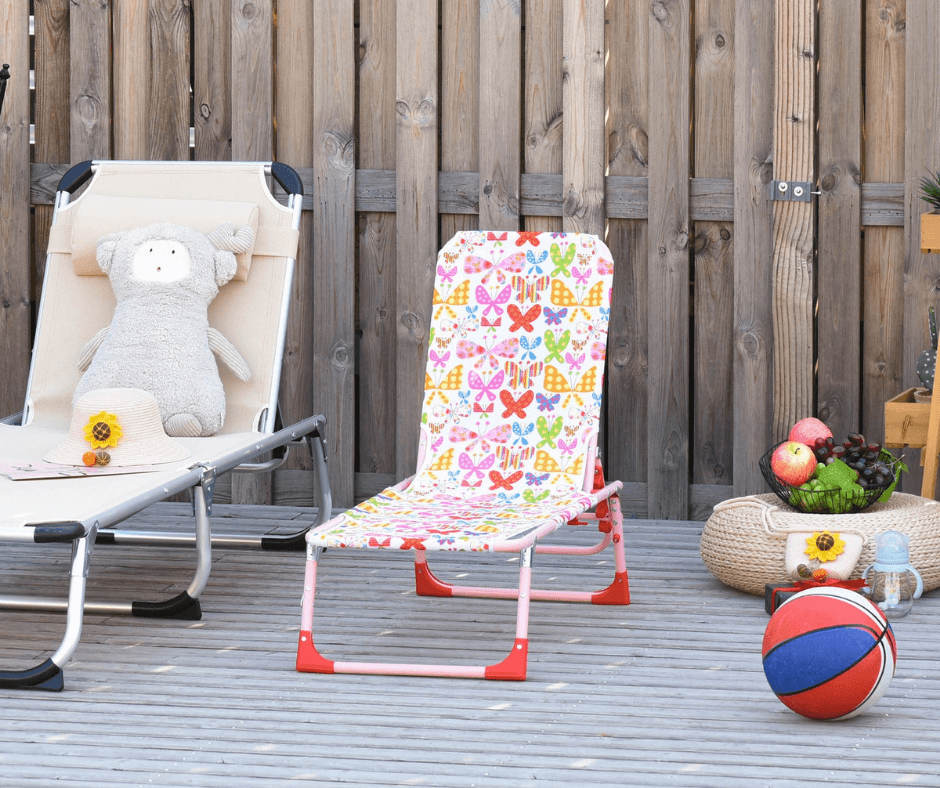 Easy to store when not needed, kids can carry around folding sun lounger themselves. Great for using in their garden or taking on trips.
Blue Lounge Chair For Kids
All affiliate links are marked with an *
If you liked this you might like...

Favourite Finds
If you like this product, you might be interested in these too!